On the 17th of May this year The Shetland Skatepark Association saw their dream of having a skatepark here in Shetland finally realised. More than 20 skaters and BMX bikers attended the official opening, which we read all about in that Friday's Shetland Times weekly newspaper.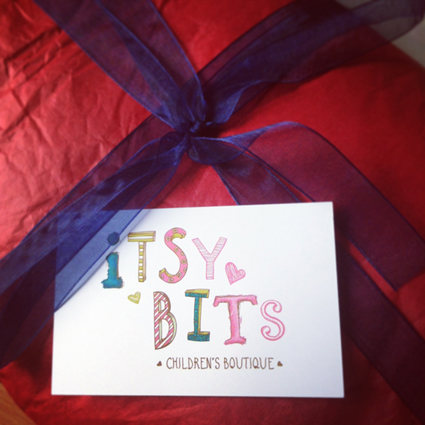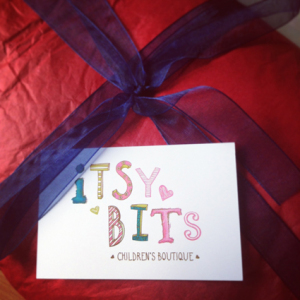 That same day we received a parcel in the post from the lovely Claire at the Itsy Bits Children's Boutique in Leeds, England. Wrapped beautifully in red tissue paper and tied with a lovely reusable length of navy blue ribbon our daughter Amelie, age 7, opened her parcel which contained a stunning amethyst purple tutu.
How do you review a tutu? Our house doesn't have the best light (or backdrops for people photos) and the local dance studio with the mirrored wall was fully booked. We thought about the flower park, but Amelie isn't particularly a girly swirly flowery girl. A flower park just wouldn't do.
That weekend was a long bank holiday weekend, so we thought we'd check out this new skatepark and maybe take a few photos for a tutu review at the same time. What an absolute blast we had! We stood for ages on the sidelines of the newly built skatepark, slightly shy and apprehensive as the park was packed with teenage boys on their skateboards and BMX bicycles. Was there any room for a tiny 7 year old wearing a bright purple tutu?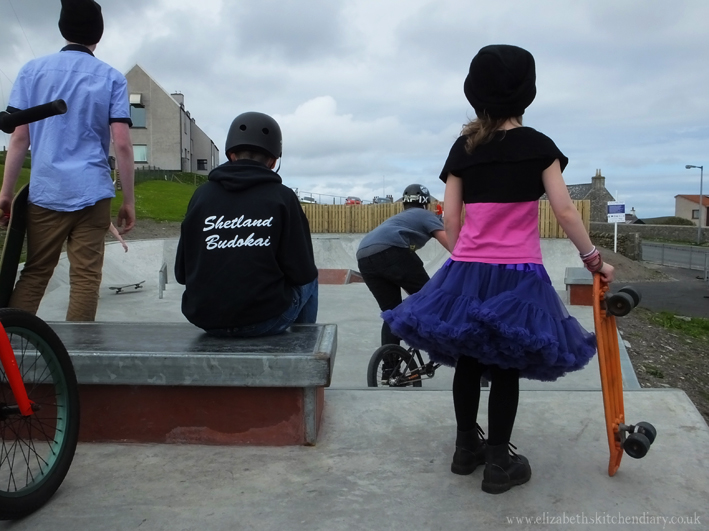 The new skatepark is absolutely fantastic. Wheelscape, the designers, said: "As this park is the first of its kind on the island we have tried to incorporate as many standard features into the design whilst still making it a unique park. The Street course has many popular skatepark features; Stairs, Ledges, Handrails, mixed in with some more interesting obstacles such as the triangular hubba ledge/manual pad with wallie ends. This leads down to an open bowl with hips and a volcano going in and out of it giving a transition element and making this a well-rounded design."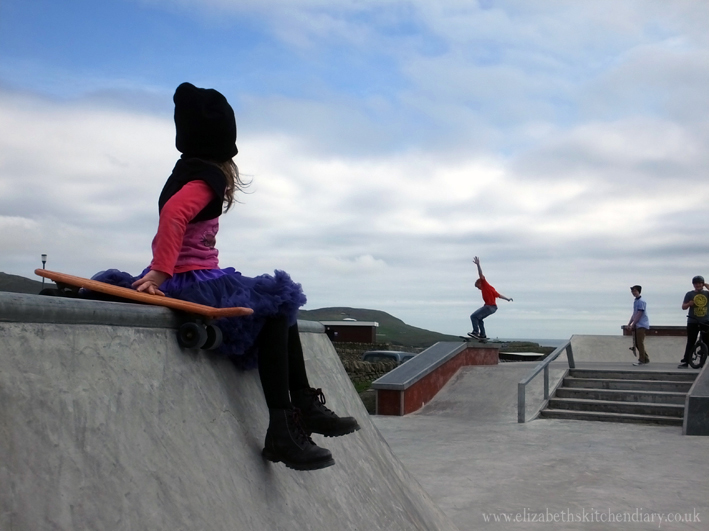 I was a 90's skater/grunge kid back in my day. Well I tried to be anyway. The most elaborate thing I could do was ollie up onto the kerb and I did manage to successfully land a 360 kick-flip, once. I kinda sucked at it, actually, but I had a lot of fun (and plenty of scraped knees).
Fortunately my daughter seems more promising in the skateboarding department. Armed with her bright orange vintage 1970's Jupiter skateboard she stomped in her big black boots up to the top of the UK's most northerly skatepark and gave it a mighty good go. The teenage boys were incredibly welcoming and accommodating. If they were annoyed at the presence of a little girl on their patch they gave no indication of it. In fact, they were giving her tips on how to stand and lean on the board and one of them patiently taught her how to coffin. Another mentioned how pleased he was that there was a girl showing such a  keen interest in boarding.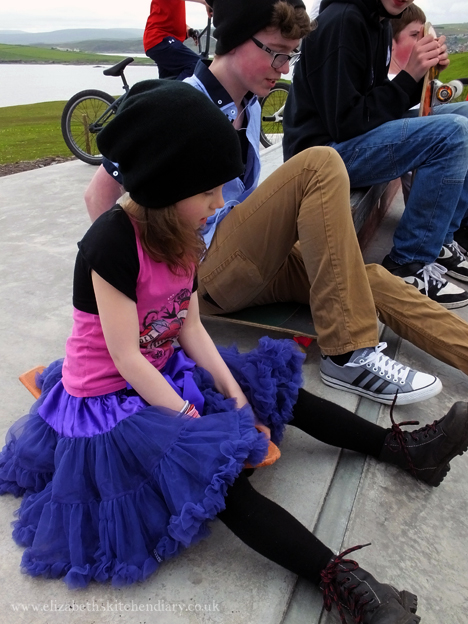 Top tip from Amelie to you: wearing a tutu while trying to coffin on a skateboard is not a good combination. The layers of chiffon frills get stuck under the wheels and stop the board from moving! So, the tutu was ditched and she spent the next hour skating away with the boys. Her petite size meant she could sit on the board and ride down some of the steeper slopes, something which earned her plenty of awe and admiration from the older boys. One of them asked her if they could have a shot on her vintage skateboard. I told him her board had been made before I was born. His reply: "Whoa, that must be really old!" That's it. I've reached old age in the eyes of the young'un's! How did that happen?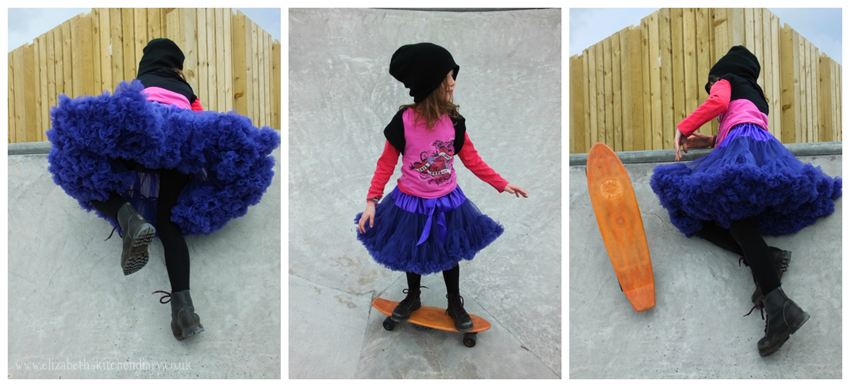 So, back to the Itsy Bits tutu! Their website says, "This amethyst tutu is perfect for a special occasion, parties and dressing up. Layers of chiffon frills teamed with a satin lining and satin elasticated waist band and bow are made for swirling and twirling and dancing and fluttering  – an essential skirt!" We think it looks pretty awesome when skateboarding too! Retailing at £20 it's not damaging on the pocketbook either.
Isty Bits aim to sell beautiful special clothes at affordable prices, and I think this is a really good quality item for the price it's sold at. It's got a lot of skirt too, with two swirling cloud-like layers of chiffon frills. There's free 1st class postage in the UK too!
Amelie really likes her new tutu. She loves the colour and thinks it's really comfy to wear. She loves it so much that she enlisted the help of her father and together they made this music video review.
This is what she has to say…
Amelie has rated her Itsy Bits Amethyst Tutu five out of five flags for her Kids' Corner review.
Kids' Corner is an online space for my own three children to have a blogging voice, to let people know what they think of the products they are sent for review, and it's a place for other parent bloggers to share their children's reviews. It's a blog hop so do link up if your kids (or you!) been reviewing awesome things lately!
Itsy Bits have kindly offered Elizabeth's Kitchen Diary readers a 10% discount on orders over £10! Simply quote EKD10 at the checkout! They do all sorts of funky kids' clothes so do check out their website.
Update 10 June 2014: Elizabeth's Kitchen Diary is now hosting an Itsy Bits tutu giveaway!
See my Giveaways page!
Giveaway ends on midnight 28 July 2014.