Charly Dove over at PODcast recently launched a new weekly Alphabet Photography Challenge. I'm using this as a chance to share photos which otherwise might not have made an appearance on the blog; non-food photos I'm really pleased with.
This week the letter is C. This week, for me, C is for coast. All of these photos were taken at or near my home on the coast.
Last month I bought myself a swish new camera, a Fuji Finepix HS50 EXR, the most recent upgrade of my seven year old Fuji FinePix S5700. I'm still trying to get to grips with using it but one of the things I already love about it is the ability to zoom right in on birds! I've always wanted to photograph birds and my old camera just wasn't up to the job.
Earlier in the week I photographed this gorgeous, cheeky migrant swallow sitting on my clothesline. He sat there for ages staring at me as I snapped away from inside my kitchen and I'm really chuffed to get such a detailed photo.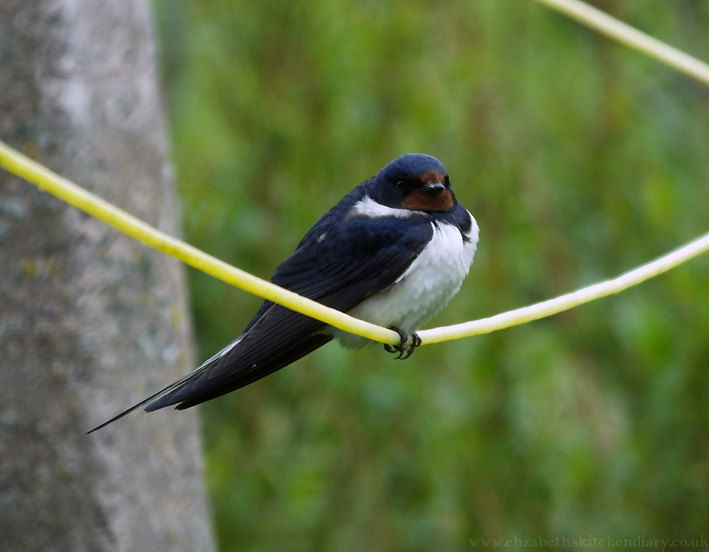 Later on on the week we took an impromptu picnic to the coast where I managed to get a few snaps of some other birds. This pair of Arctic terns kept a close watch on us and if we strayed from the small section of beach we were permitted by them to occupy they certainly made their displeasure known. If you've ever been dive bombed by tirricks (the local Shetland word for terns) you'll know how frightening thy can be!
These beauties arrived just a few weeks ago from the Antarctic. They summer here in Shetland and then fly back to the Antarctic for summer there.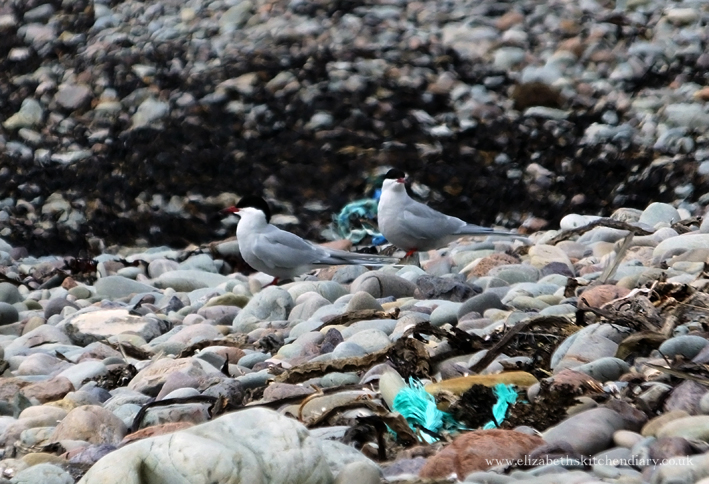 This gorgeous male eider duck was swimming in the sea as we picnicked and several ringed plovers ran about the beach feeding on flies.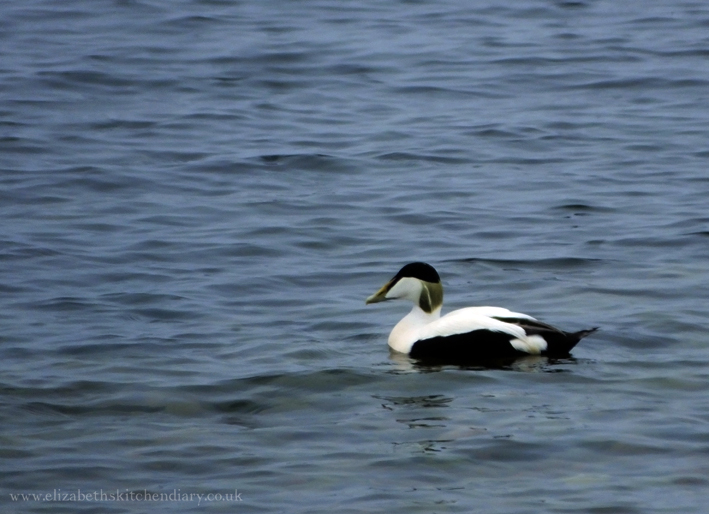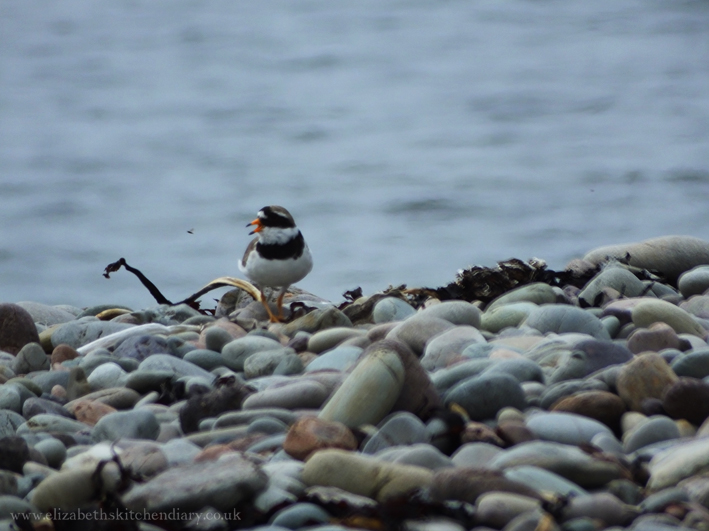 Lastly, part of our picnic included these gorgeous Sea Life cookies by the talented Lucy from Honeycat Cookies. Aren't they beautiful! We hardly wanted to eat them they were so pretty. Lucy made our wedding favours earlier on in the year and we were trying out a new biscuit flavour she has developed – a buttery shortbread. Absolutely delicious!