In collaboration with Nutri-Brex 5 Ways Gluten-Free Granola.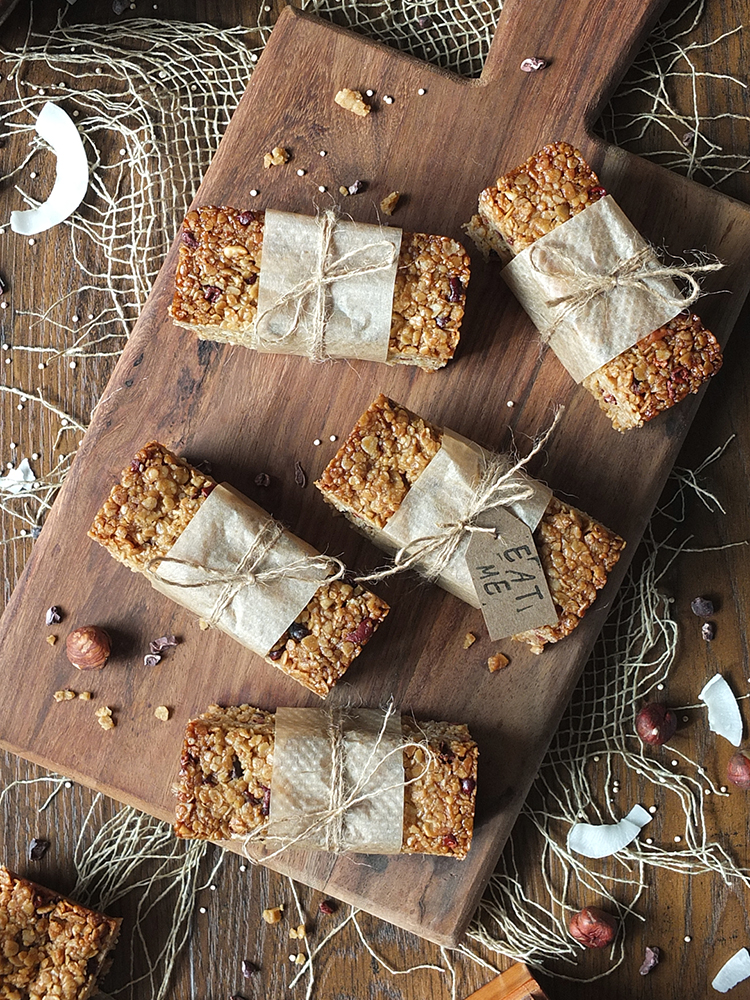 Sometimes the mornings can be just a little too hectic. The whole packed lunches, getting kids up and ready for school (and now, in the case of my eldest, work), trying to get myself ready for a day of productivity; it can all get a bit manic sometimes. Portable food is sometimes needed. I can press a homemade granola bar into my eldest son's hand as he leaves out the door to catch the bus, bleary-eyed from staying up too late (as teenagers are wont to do!), or I can stick some in a packed lunch box for the younger two.
My kids love homemade granola bars, and when you make them from scratch yourself you know exactly what's going into them. The Nutri-Brex 5 Ways Hazelnut, Coconut & Quinoa gluten-free granola makes a rather wicked granola bar too, as our local branch of the SWI can attest! I took them to their last meeting as I was their guest speaker, and got them to taste test them for me, with positive results.
They're also a great fuel for long distance cycle rides or hill walks. I love how oats satisfy those hunger cravings!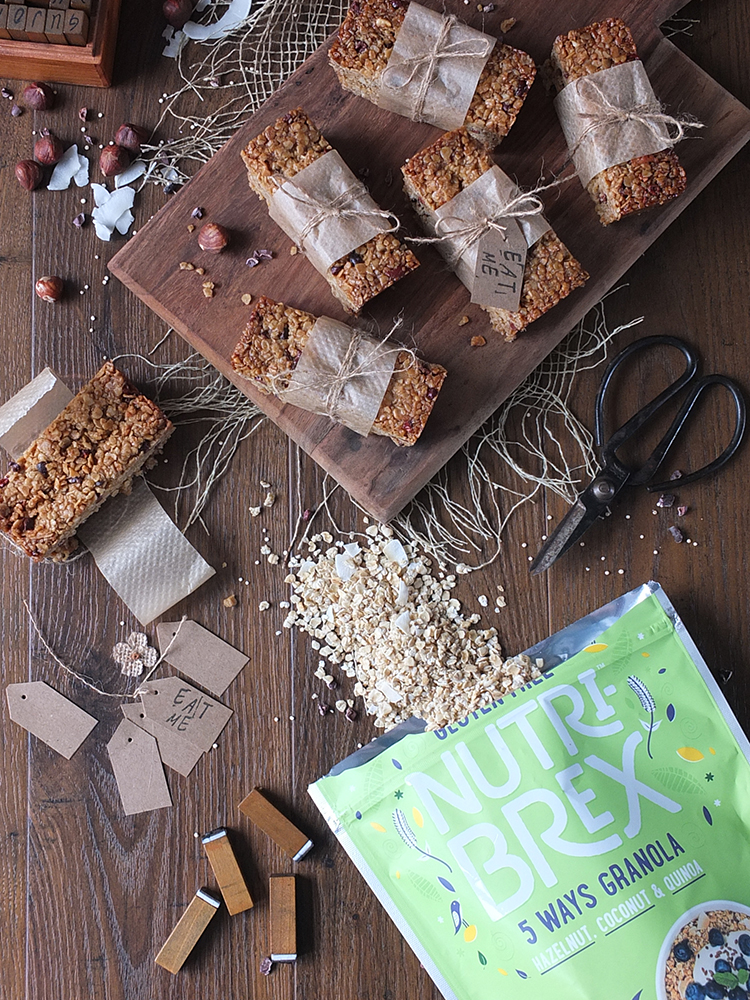 NUTRI-BREX GLUTEN-FREE GRANOLA
Nutri-Brex is an award-winning gluten-free brand who have recently expanded their range to include 5 Ways Granola. Their hazelnut, coconut & quinoa variety feature hazelnut pieces, flaked quinoa and toasted coconut as well as gluten-free fine-cut oats, which works really well in this Gluten-Free Granola Bars with Hazelnuts, Coconut & Quinoa recipe.
An incredibly versatile ingredient, Nutri-Brex granola can be used in a minimum of five different ways:
GRANOLA: serve Nutri-Brex with milk or yoghurt for a traditional crunchy granola breakfast
PORRIDGE: simply add milk and microwave or cook on the hob for a delicious hot breakfast on these cold Autumn mornings
TOPPING: sprinkle over your favourite fruit, or even over some peanut butter and gluten-free toast
BIRCHER: mix with yoghurt, grated apple, a splash of apple juice and some milk and leave overnight for a delicious breakfast in the morning
SMOOTHIE: blend with your favourite fruit, ice and a dollop of natural yoghurt for a fast and filling start to the day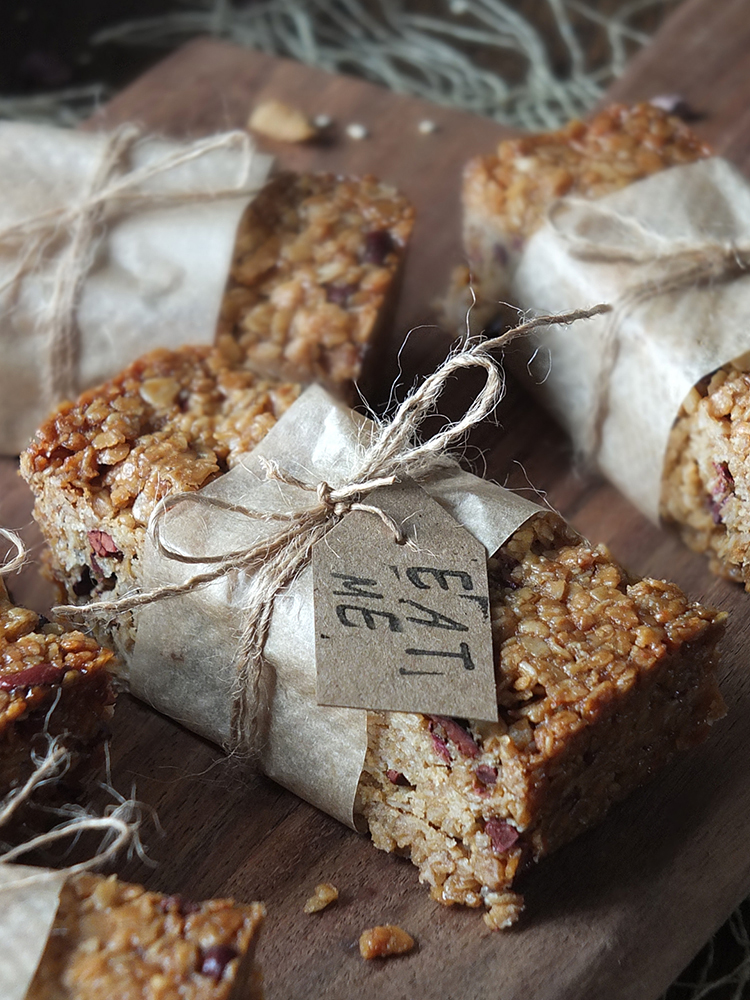 I've added a little extra crunch to my granola bars with the addition of some raw cacao nibs, but these are entirely optional. You could if you wanted, add in 25 grams of your favourite nuts or seeds. Dried fruits can work well too, but I find any that rise to the surface tends to burn a bit and don't taste very nice.
This week I've been sharing the results of my Nutri-Brex 5 Ways Challenge. I hope you have been inspired! Don't forget to check out my other recipes: on Monday I shared my coconut and mango breakfast parfait (overnight oats), Tuesday featured my three-ingredient high-protein gluten-free crepes, Wednesday I introduced you to my Caribbean Crush Post-Workout Protein Smoothie (which, in all honesty, could also be a smoothie bowl as it's so deliciously thick). Come back again tomorrow to see what other recipes I've got up my sleeve!
You can find Nutri-Brex 5 Ways Granola on their online shop for only £3.49 for 400 grams. Follow them on Facebook, Twitter and Instagram for more recipe inspiration too – a better breakfast needn't be a dull breakfast! If you've made something with one of their products let them know! Tag @NutriBrex and use the hashtag #MyNutriBrex.
How do you jazz up your breakfast granola? Let me know in the comments!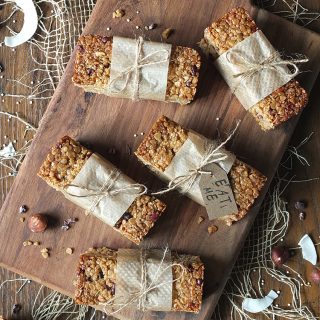 Gluten-Free Granola Bars with Hazelnut, Coconut & Quinoa
For breakfast on the go! These buttery golden granola bars have cacao nibs added for extra crunch.
Print
Rate
Affiliate Links
This recipe card may contain affiliate ingredient and equipment links. As an Amazon Associate I earn from qualifying purchases.
Instructions
Preheat oven to 160 C fan/ 180 C and grease and line a bread tin.

Place the butter, sugar and golden syrup together in a small saucepan and gently heat until everything has melted and is well combined.

Bring to a simmer and let the mixture simmer for a few minutes.

Stir in the granola and cacao nibs and stir so that the granola is coated.

Press the mixture into the prepared bread tin, smoothing over the top with the back of a spoon.

Bake in the centre of the oven for 15-20 minutes until golden.

Remove from the oven and score five cut lines along the top while it is still warm. Leave to cool completely in the tin before turning out and cutting into bars.

These granola bars will keep for a few days in an airtight container.
Environmental Information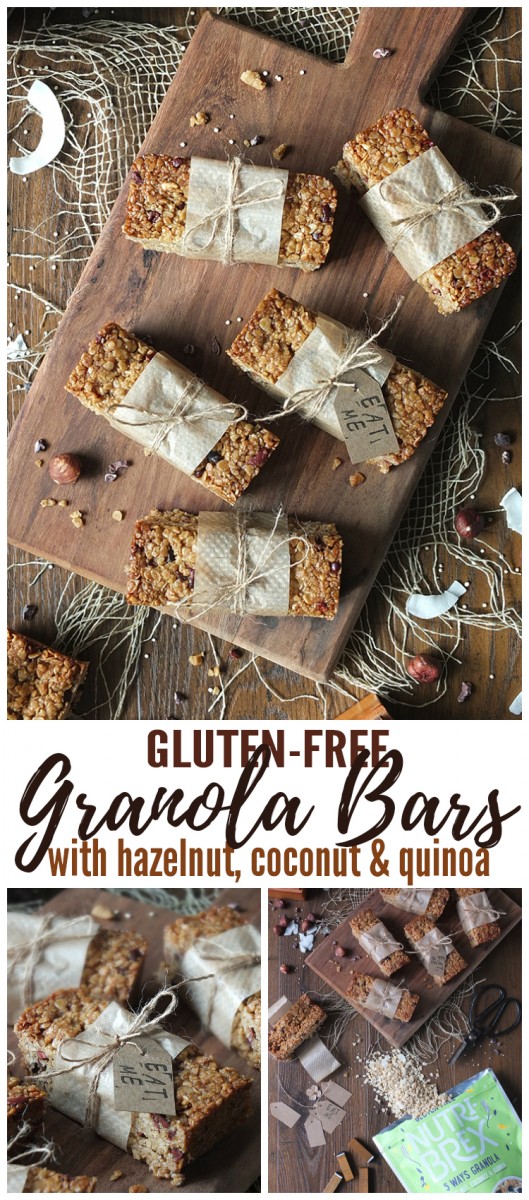 This is a commissioned recipe for Nutri-Brex. Thank you for supporting the brands who make it possible for me to do what I love: mess up my kitchen and share recipe stories.