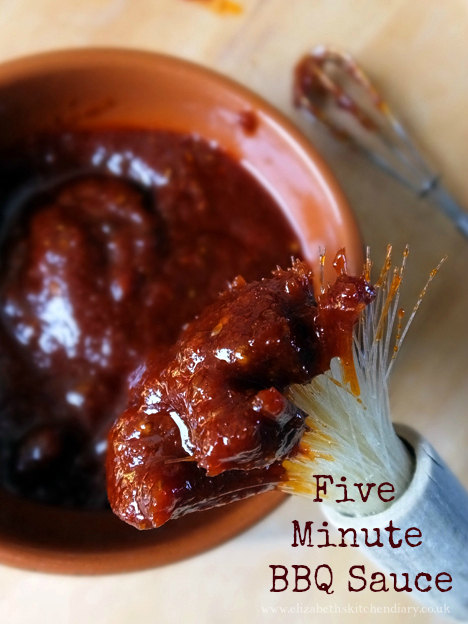 I live on a very windy island in the middle of the North Sea. It's often overcast and the temperature, although it doesn't get particularly cold in the winter, it doesn't get particularly warm in the summer either. When the mercury starts creeping over 15 degrees Celsius layers start getting peeled off and we all start complaining about the heat.
On those very occasional summer days where the wind dies down, the clouds clear, the sun comes out and the temperature hits 16 or so (and the midges don't swarm when you go outside) we like our BBQs. Family BBQs are something we've learned we can not plan in advance. I can spend all morning preparing a selection of delectable BBQ dishes only to find, when my husband comes home from work in the afternoon, that the rain clouds have returned and the heavens open up.
BBQs in our household are spontaneous, and I don't keep shop bought BBQ sauce in the house as we rarely use it. When the weather conditions for a BBQ are met it's all systems go – go – go! BBQ sauce is needed stat!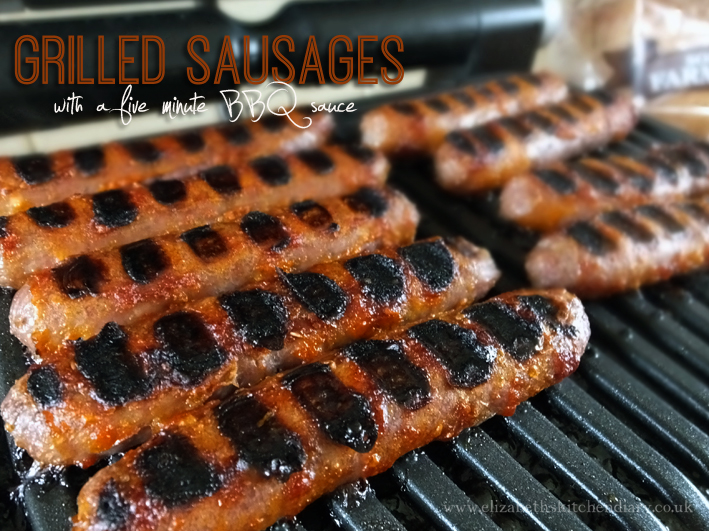 This summer we've been eating outdoors much more than usual, and this is due to the addition of the Tefal Optigrill we were given by the fine folk at Tefal back in April. Over the last few months I've developed this five minute BBQ sauce recipe for those days where the sun shines and the wind dies down long enough for us to eat outside. Grilled meats brushed with this sauce served with a quick couscous salad, fresh fruit and iced lemon water have become a firm family favourite: an entire al fresco meal made in less than 20 minutes.
This recipe makes just enough sauce to baste a packet of sausages, or one packet of chicken thigh fillets, chicken breasts, or four to five burgers; enough to feed our family of five. It can easily be doubled if you need more sauce.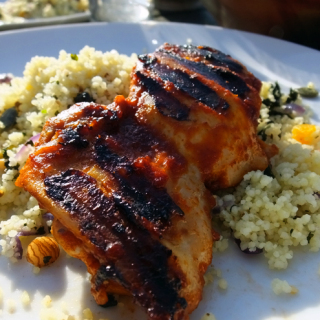 Five Minute BBQ Sauce
A quick five minute BBQ sauce - sweet, sour and spicy.
Print
Rate
Affiliate Links
This recipe card may contain affiliate ingredient and equipment links. As an Amazon Associate I earn from qualifying purchases.
Instructions
Place all the ingredients together in a small bowl and whisk until thoroughly combined.

Brush on chicken, sausages or burgers before grilling or barbecuing.
Environmental Information
I am linking this recipe up with Family Foodies co-hosted by Louisa over at Eat Your Veg and Vanesther over at Bangers & Mash. This month their blogging challenge is all about Al Fresco eating – BBQ and summer picnic ideas.
I'm also linking up with Javelin Warrior's Made with Luv Monday's and Tasty Tuesdays over at Honest Mummy (who I did see at Britmums Live in London last weekend but was too afraid to walk up and introduce myself!)