A review and giveaway in collaboration with Fine Italy.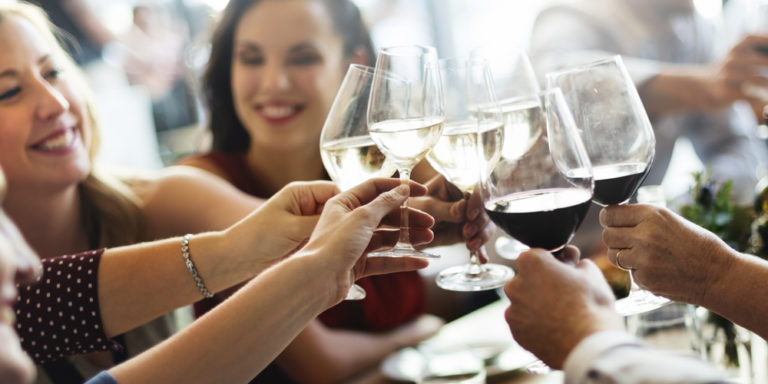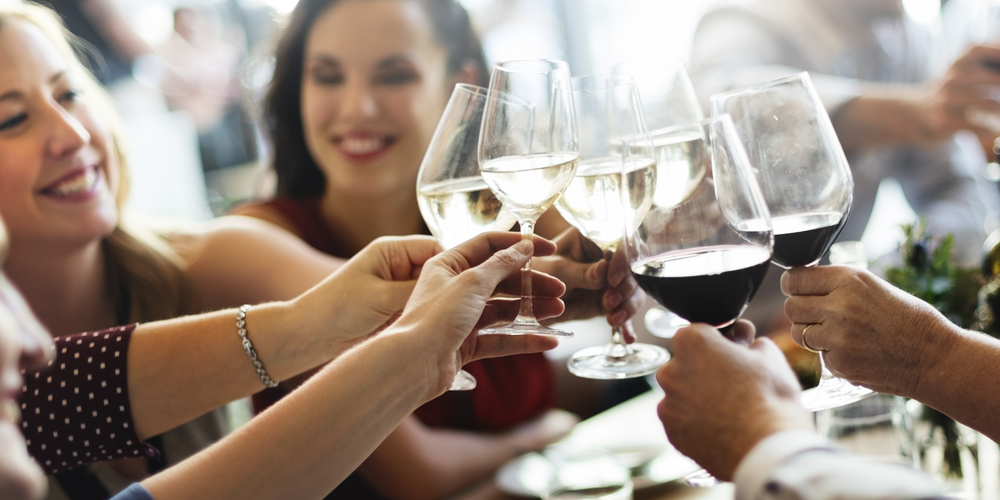 To the Italians, food is about so much more than simply eating: it is one of the key components in creating peace, harmony and happiness in their lives.
Sitting around a table with friends and family, sharing good food and a bottle of wine, it's what life is all about, isn't it?
However, anyone who has ever hosted a dinner party will know the amount of work that goes into deciding on a menu, buying the ingredients and then preparing the dishes. From personal experience the more courses there are the more complicated the meal can get and the host can spend the entire time cooking and serving, trying to make sure everything is perfect and not getting a chance to relax and enjoy the experience themselves.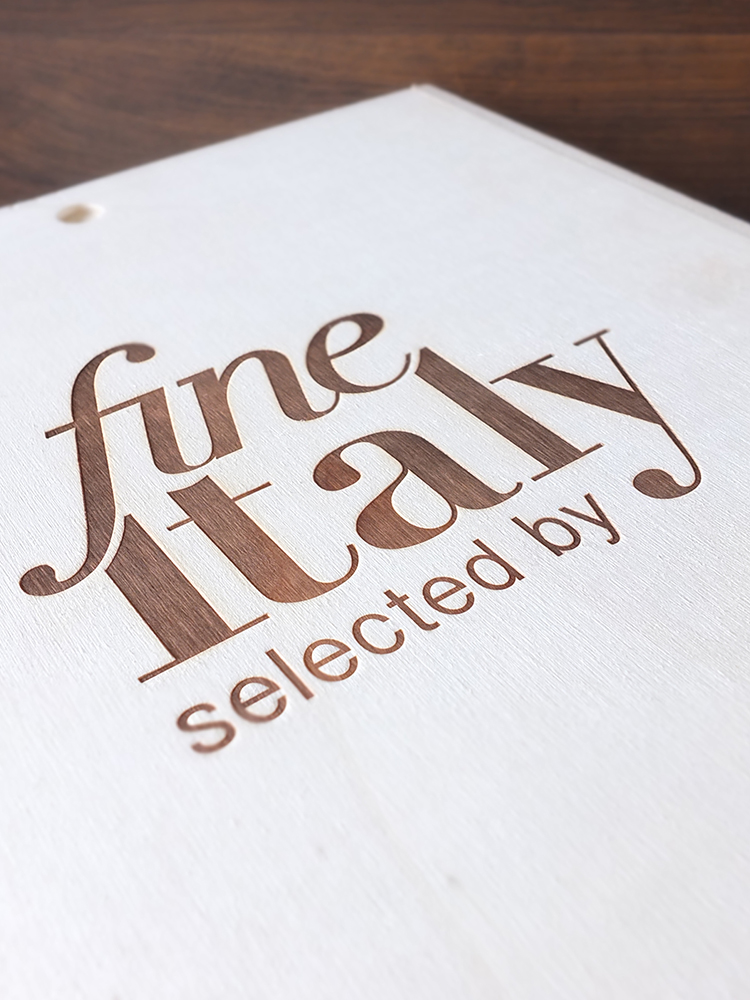 Just imagine that all this stress was taken out of the equation. Just imagine if you, as a host, if all you had to do was to unpack and gently reheat the finest dishes delivered straight from Italy. The most complicated thing you would have to do is to cook the pasta while sipping on a glass of the finest Italian wine, all the while chatting and laughing with your friends.
This happened recently in my kitchen, thanks to the fine folk behind Fine Italy.
Fine Italy was created when three friends gathered for a leisurely lunch one November's afternoon in the Langhe region of northern Italy. They explain:
An hour and a half passed slowly, as we abandoned ourselves to the pleasures of the table and the conversation between the finely hand-chopped meat and the vitel tonné, including a taste of tajarin with mushrooms and ravioli al plin between a glass of Nebbiolo and a brasato, a bunet and a slice of hazelnut cake, Muscat grappa and many laughs."
After their lunch one of the founding members of Fine Italy turned to his friends and suggested: "Guys … why don't we offer an hour and a half like the one we just spent eating a delicious Italian food menu to other people too, even if they're far away from Italy? … "
A look of understanding passed between them, a toast was made, and Fine Italy was born.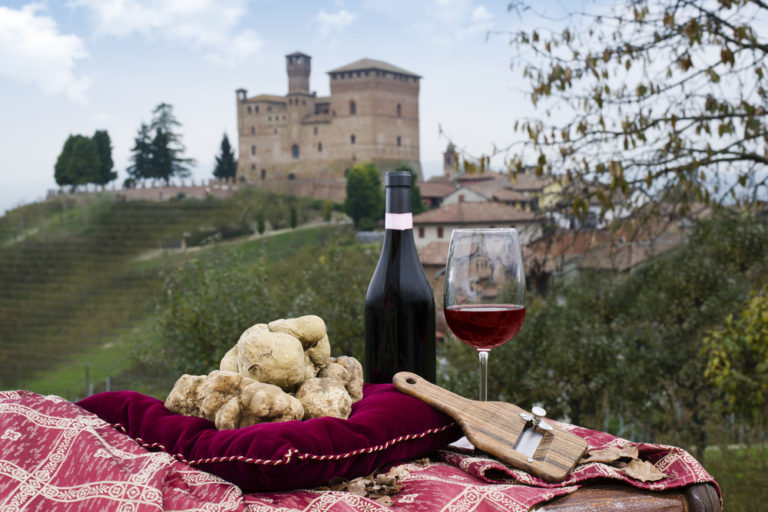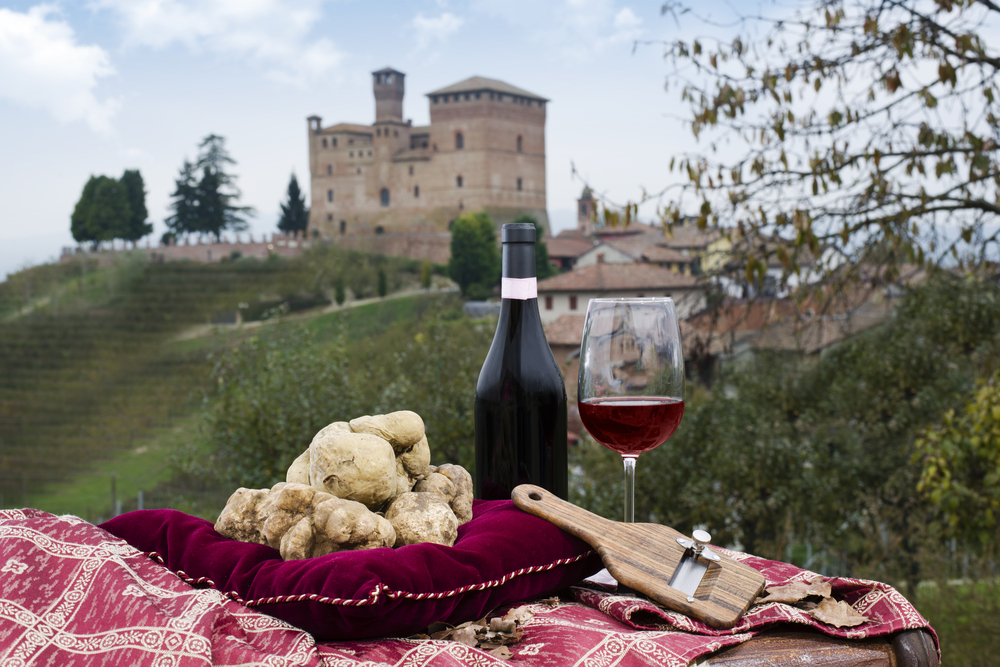 Fine Italy are dedicated to sourcing the finest traditional Italian ingredients and creating menus featuring the best of each Italian region. They have four menus at the moment: Langhe, featuring the white truffles the region is so famous for; Portofino, a typical Ligurian menu; Venezia, a typical Venetian menu and Toscana, a traditional Tuscan menu. Roma, a Roman menu and Dolomiti, an Alpine menu, are coming soon.
All the components for a four course Italian meal with wine are packed securely in a wooden box and delivered straight to your door within just a few days of ordering.
I had the pleasure of taste testing their Langhe truffle menu recently, and to cut a long story short, this was one of the best meals I have had in a very, very long time.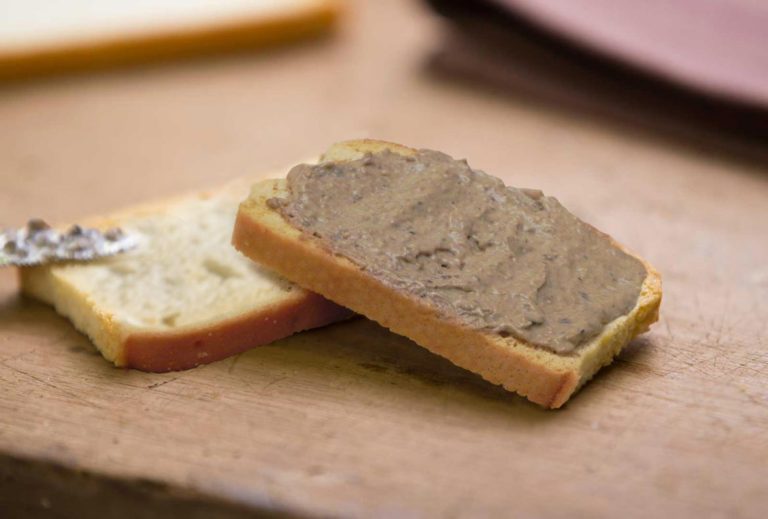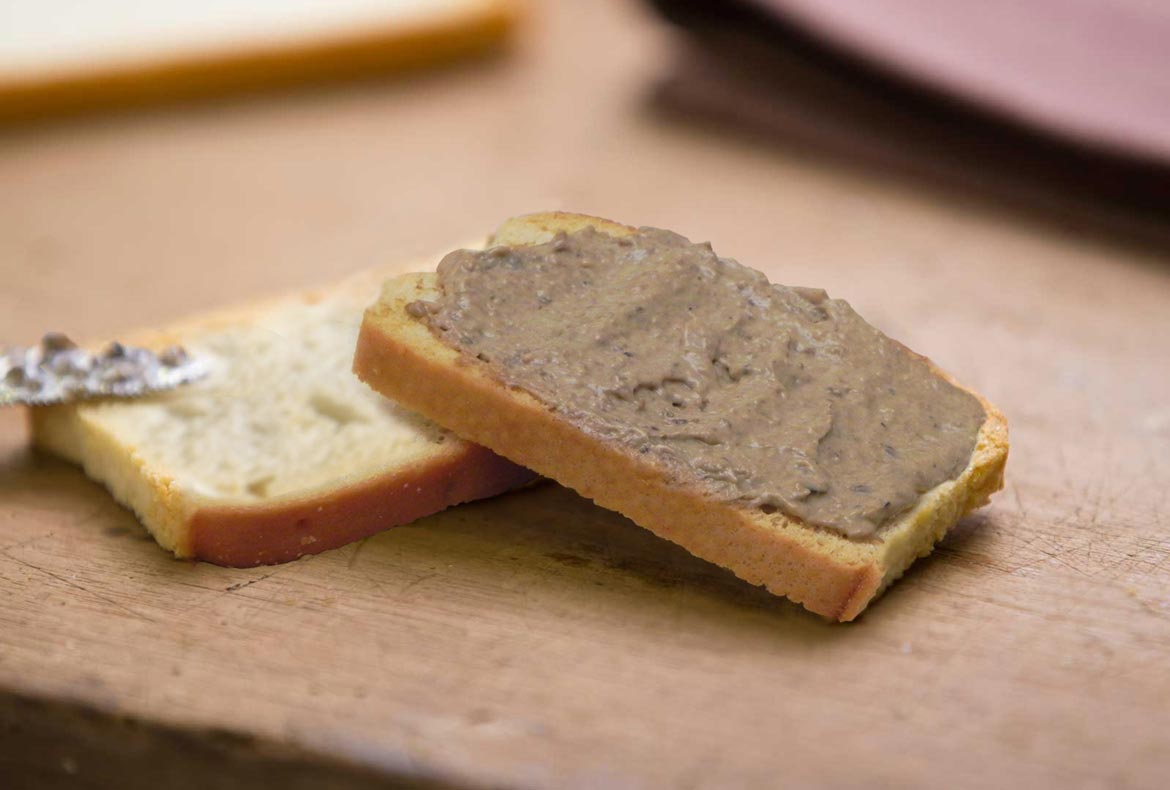 For the starter, or antipasto, as it's called in Italy, we enjoyed a rich white truffle paté spread on olive oil bruschetta. This, I confess, was the first time I'd ever tasted white truffles properly with all their delicious earthy, slightly salty slightly garlicky flavours. As I sit here and type my mouth is watering remembering the appetite-stimulating taste of it.
The Fine Italy box comes with two packets of bruschetta, 32 slices in total, and one 90 gram glass jar of white truffle paté, although we found that there was only enough paté to serve with one of the packets or bruschetta; more than enough for a delicious, mouth-watering starter.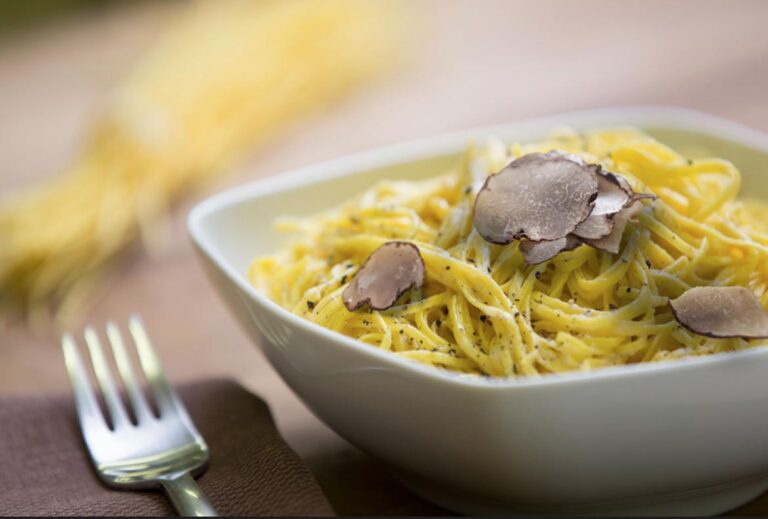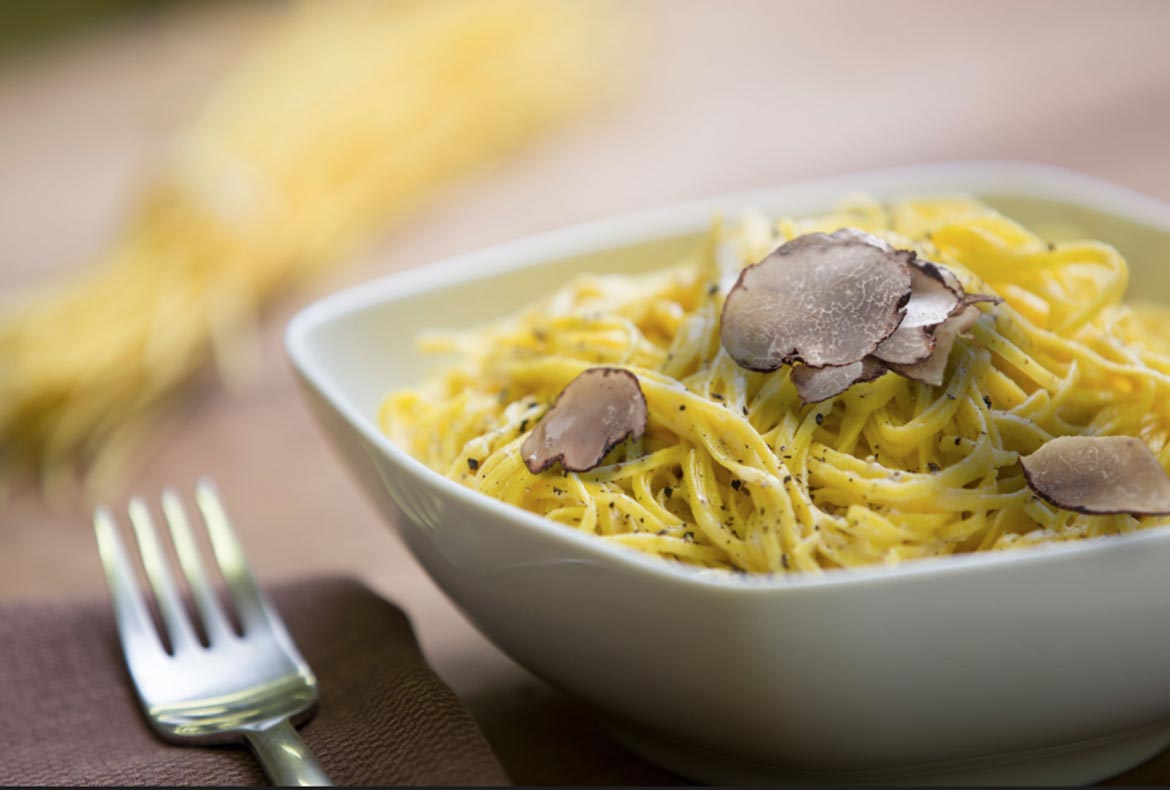 For the second course, "Primo", we enjoyed Tajarin pasta with slices of Bianchetto truffle; summer truffle slices in olive oil. Tajarin pasta is classed among the finest of Italian pastas, handmade by housewives for centuries. This thin rich egg pasta is ideal for serving with truffles.
Cooking instructions are very precise and as I measured out the required amount of salt for cooking, I realized, at this point, that I've been using the wrong quantity of salt for cooking pasta for as long as I've been cooking!
The Fine Italy box comes with a 250 gram box of Tajarin all'uovo pasta made with durum wheat flour and 35% eggs, which gives it its characteristic golden hue. Although the preparation tips suggest serving 60 grams of pasta per person, I cooked the entire box for the four of us. All I had to do was boil the salted water, set the timer, drain the pasta (reserving one ladleful for serving) and pour over the contents of the 90 gram jar of Tartufo Bianchetto a fette sott'olio: sliced summer truffles in olive oil. Simples.
And oh so incredibly delicious!
The serving size was just perfect, the taste and texture of the pasta – simply heavenly! There were empty plates all around after this course.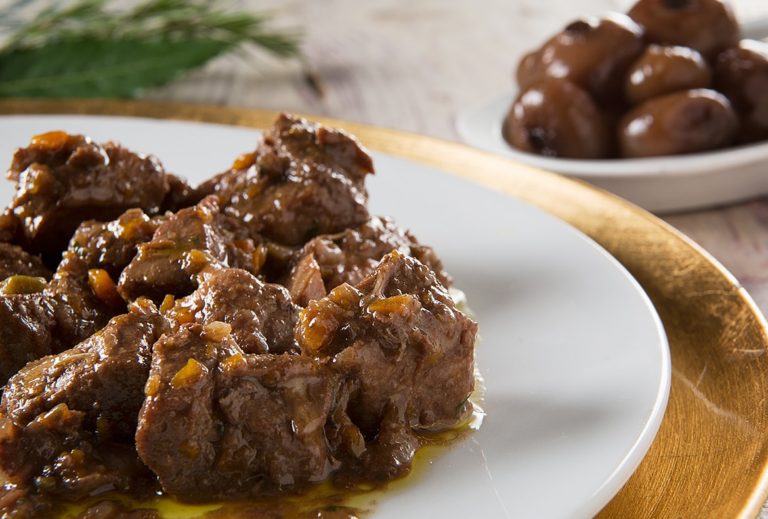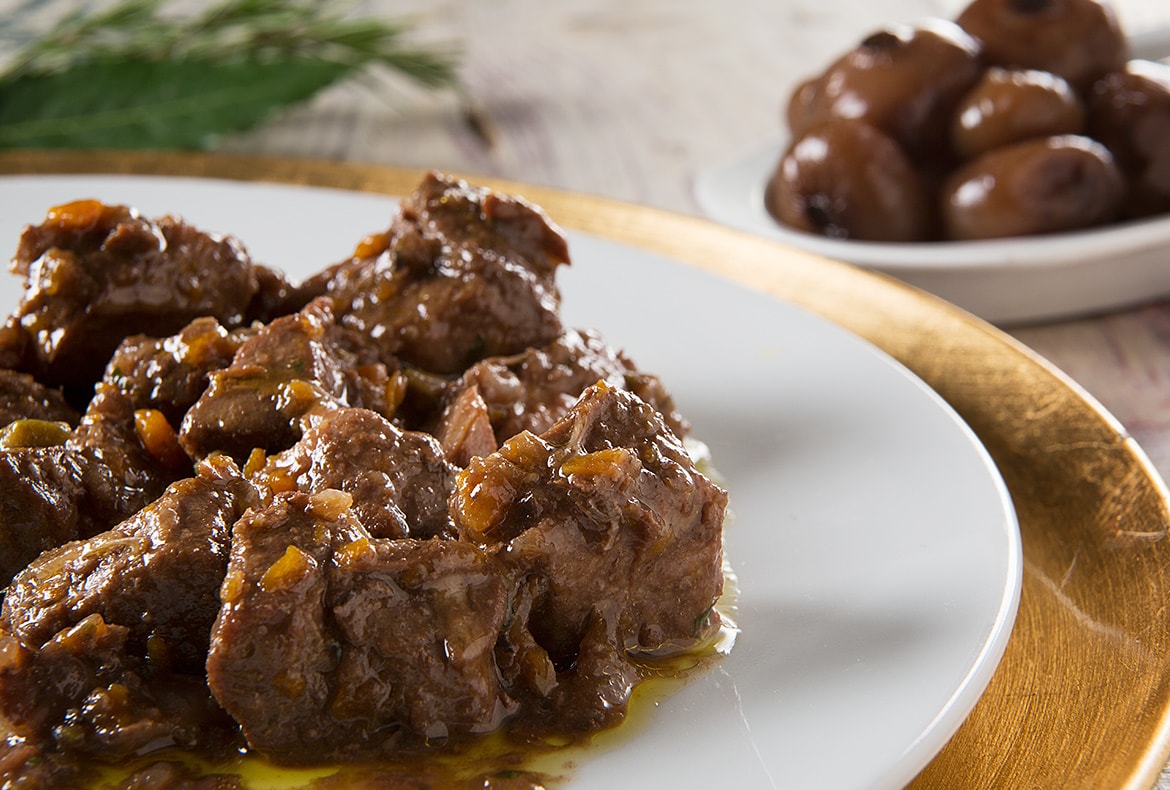 Secondo, the second course, was a mouth watering brasato al vino rosso, or slow-cooked beef in red wine. The Fine Italy box comes with two 300 gram jars of this dish, and all you need to do is gently reheat it and serve. I admit I was skeptical of how a jarred meat was going to result in a tender and succulent dish, but I was wrong – it was superb!
The red wine of the Langhe region is among the best known wines in the world. It is used in this second course of tender meat obtained from locally-bred herds.
It was also at this point where the effects of the wine started to take hold and I began to forget to take photographs, being too engrossed in the cooking, eating and chatting with friends environment. All of the happy, I tell you. All of it.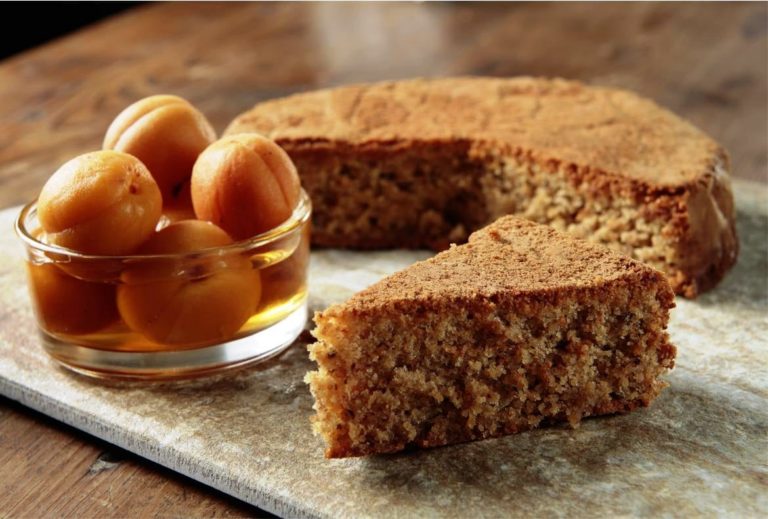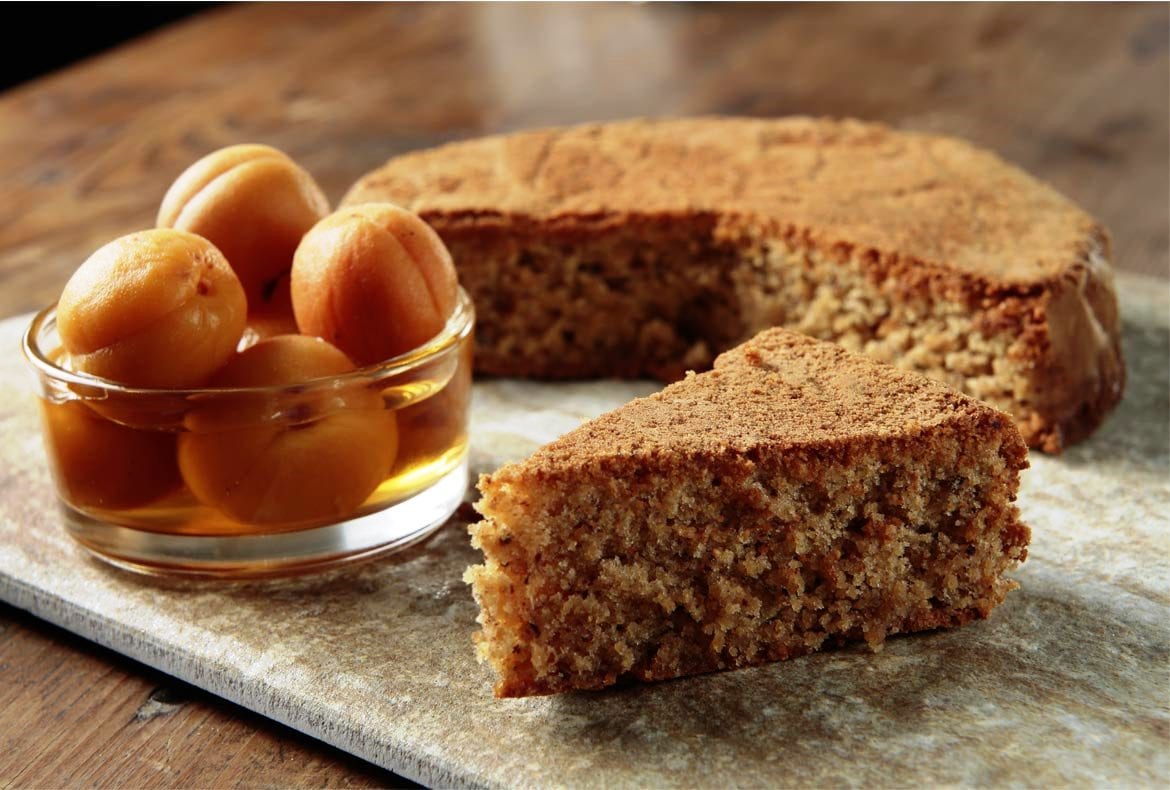 The Piemontese hazelnut is served for the dessert in a lovely hazelnut cake – torta di nocciola; ready to be eaten straight from the packet with some apricots in Moscato wine syrup -Albicocche al Moscato – on the side.
We did find the cake rather on the dry side, but then again it is made, traditionally, without the use of butter or flour. The cake is prepared with 45% Pietmont hazelnuts, eggs, sugar, honey and vanilla only.
Despite its dry texture the cake paired very well with the apricots in the sweet apple flavoured syrup, and there wasn't a crumb left afterwards.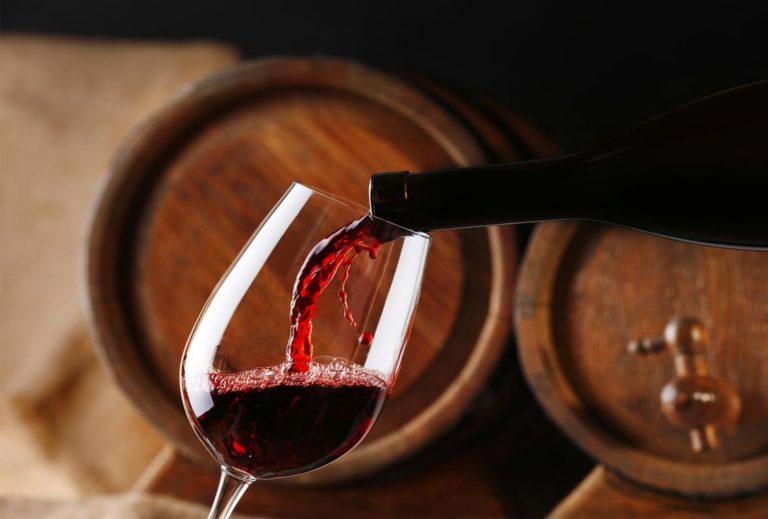 For the wine, the Fine Italy box includes a bottle of Dolcetto d'Alba Vantrino (2015) DOC. The main features of this wine are its low acidity and pleasant bouquet.
Fine Italy explain: "Dolcetto wine has an intense and complex nose, characterized by fruity and floral notes, with cherries and blackberries immediately recognizable, and often also plum, strawberry, raspberry and blueberry, but also violet, red rose and cyclamen flowers."
This everyday wine found on Piedmontese tables was a very soft, smooth wine to drink, and it was thoroughly enjoyable to the very last drop.
All in all the entire meal, as a whole, was simply fantastic. Perfection. My husband and I invited another couple over to share the meal with and we spent a good three hours eating, drinking and chatting over the dinner table. A most splendid evening.
The Langhe Truffle Menu is the most expensive menu on the Fine Italy website, but well worth every penny, I believe. It works out to be £26.73 per person for the four course meal with free shipping, which, for what you get, isn't bad at all. If you find you are particularly enamoured with one of the courses in the box they have an online shop where you can order each individual component separately.
To find out more visit the Fine Italy website, and for mouth watering Italian recipe inspiration you can find them on Twitter, Facebook and Instagram.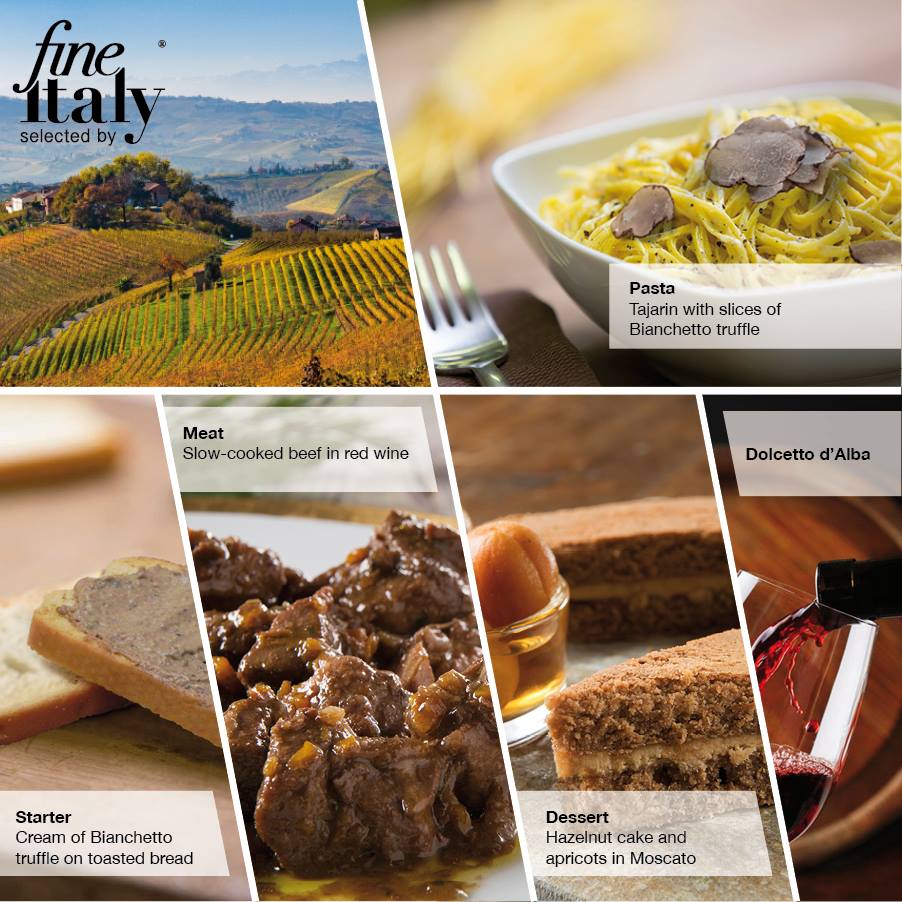 FINE ITALY GIVEAWAY
Fine Italy have kindly offered one of their boxes, the Langhe Truffle Menu Box worth £106.97, as a giveaway prize for one of my UK readers. To enter, simply fill out the Rafflecopter entry form below!
HOW TO ENTER
For your chance to win a Fine Italy – Langhe Truffle Menu Box worth £106.97 enter using the Rafflecopter form below. Come back and tweet about the giveaway every day for more chances to win!
TERMS & CONDITIONS
This giveaway is open to UK entries only. Entrants must be age 18 or over. The winners will need to respond within 30 days of being contacted; failure to do this may result in another winner being selected.
The prize is offered and provided by Fine Italy. The prize is to win a Fine Italy – Langhe Truffle Menu Box worth £106.97. There is no cash alternative and the prize is not transferable.
There is no entry fee and no purchase is necessary to enter this giveaway. The promoter (Elizabeth's Kitchen Diary) reserves the right to cancel or amend the giveaway and these terms and conditions without notice.
Entry into our giveaways will be deemed as acceptance of these terms and conditions.
If you need some help using Rafflecopter, here's a quick clip to show you how. Rafflecopter will pick the winners at random from all the entries received. I will be verifying entries and any automated entries or those who have claimed they have made the mandatory blog post comment and really haven't will be disqualified. It's mandatory! Please make sure your comment is eight words or longer or Google views it as spam. >>>>> All entries with comments fewer than the mandatory 8 words will be disqualified. <<<<<
Closing date is midnight (that's 00:00 hours, 12 am on Sunday night/Monday morning) on Monday 22 August 2016 (GMT) and the winner will be announced shortly afterwards.
a Rafflecopter giveaway

Elizabeth's Kitchen Diary received a Langhe Truffle Menu box from Fine Italy for review purposes. All thoughts and opinions expressed are our own. This is not a paid post.