These porridge sachets will help keep you fuelled for your epic bike-packing or camping adventures. Just add hot water.
"Why, sometimes I've believed as many as six impossible things before breakfast." – Lewis Carroll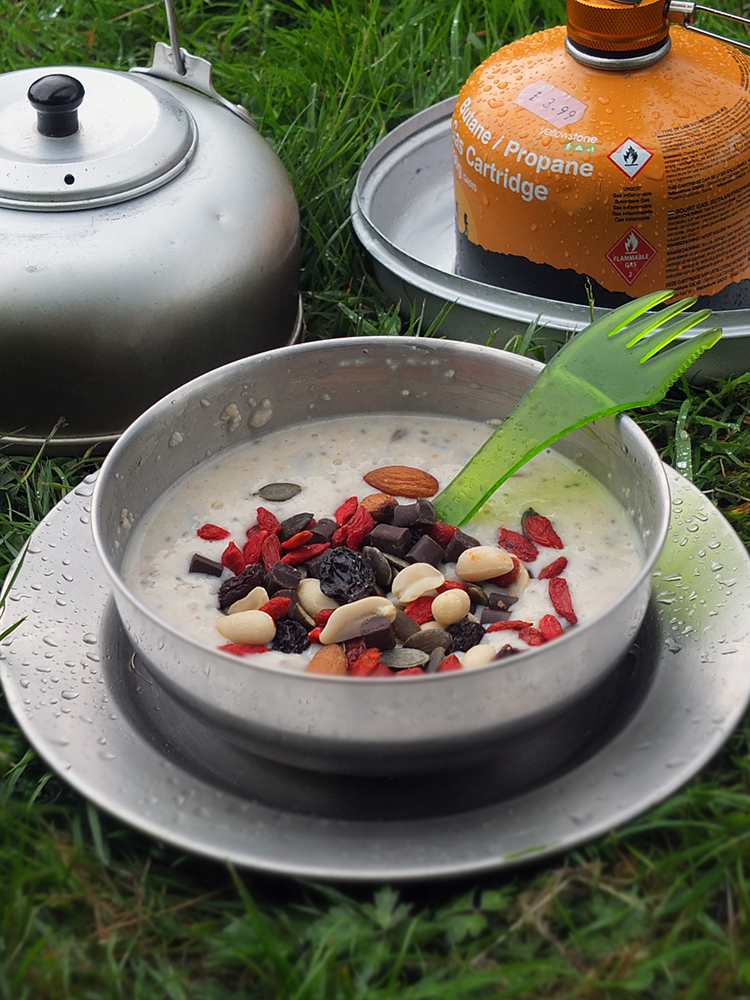 I absolutely love camping. Road trips with the family mean you can pack as much as you want into the car boot and head off, but when it comes to carrying all of your own food and supplies on your back in a rucksack, or in bicycle panniers that you come to realise that every gram is sacred, and every square millimetre is too. We can have no empty bits of air taking up valuable space.
I was faced with this dilemma when it came to packing for our epic mountain bike cycle through the highlands of Scotland last summer. Eating out at cafes and restaurants can get quite expensive, so in a bid to keep expenditure down I created these little portable porridge sachets for our quick and easy affordable breakfasts.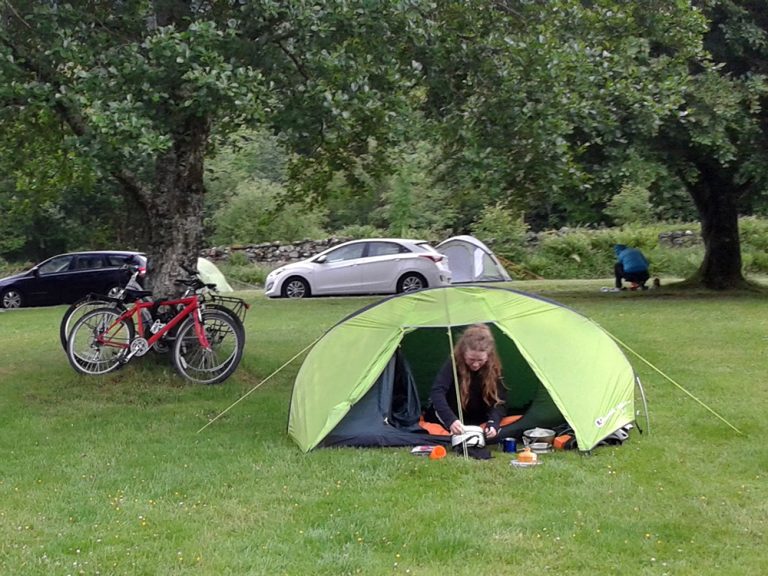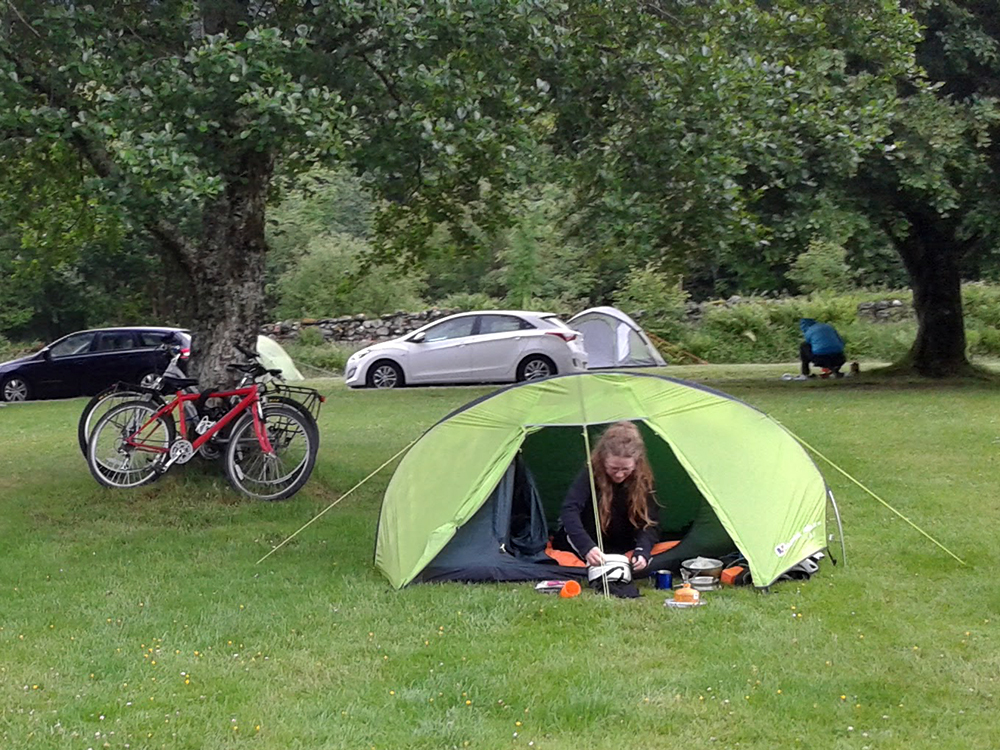 I like milky porridge. I don't mind those pre-made porridge sachets you can get in the supermarkets, but you can only buy the ones in the little cups that you just add water to or the tiny sachets in the boxes. The airspace at the top of the pots is a waste of space, to me. That space would take up valuable real estate in my panniers that could be filled with an extra pair of socks instead. Those little sachets usually need to be made with milk, and I didn't fancy carrying around some UHT milk on our trip.
These little porridge sachets really worked a treat. I used a vacuum sealer to remove the air from them and to try and keep them as fresh as I could for our ten-day bike-packing trip, but this isn't entirely needed. A zip lock bag with most of the air squeezed out will do.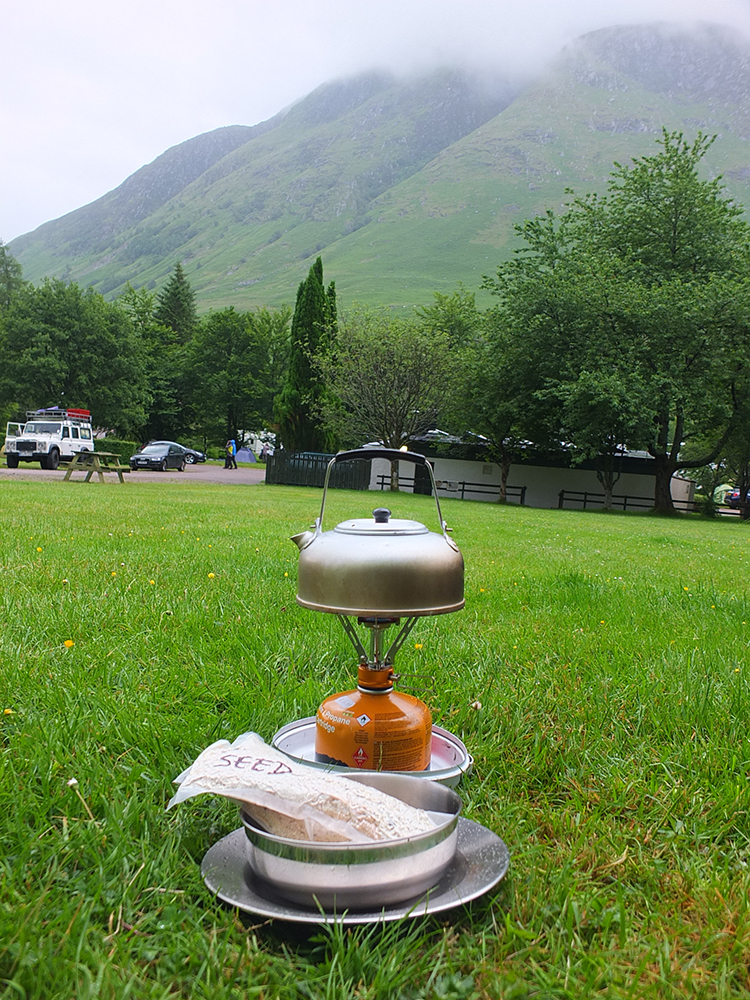 On day ten of our trip, my cycling companion and I climbed Ben Nevis. The morning dawned with a lovely Scottish drizzle and low cloud, and so we adjusted our original climbing plans – opting for the safer mountain path instead of the carn mor dearg arete (the north face route) that we'd originally intended.
We started our morning with a bowl of hearty porridge – the last two sachets left, topped with the contents of our last two Real Handful sachets. With huge thanks to Real Handful for the samples they sent. These protein-packed nutritious snacks helped fuel our cycle training as well as the trip itself.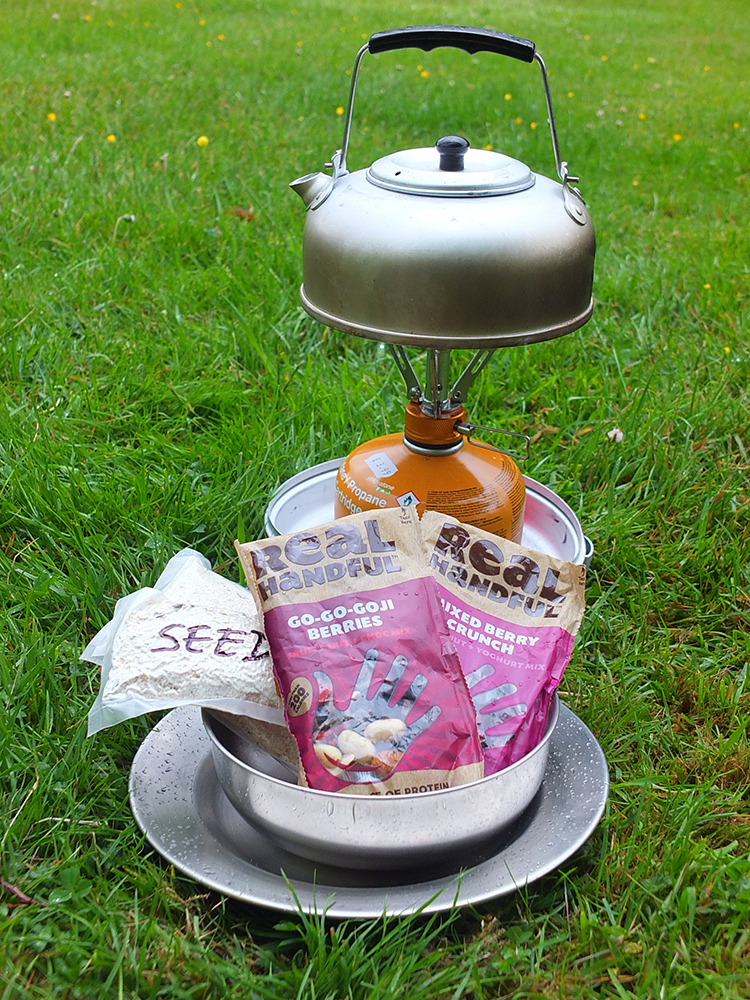 Preparing the porridge is really simple. Just boil your kettle and pour about 120 ml over the contents of one of the sachets that have been emptied into your bowl. Stir well, cover for five minutes (while you make and drink your morning coffee!), stir again and enjoy!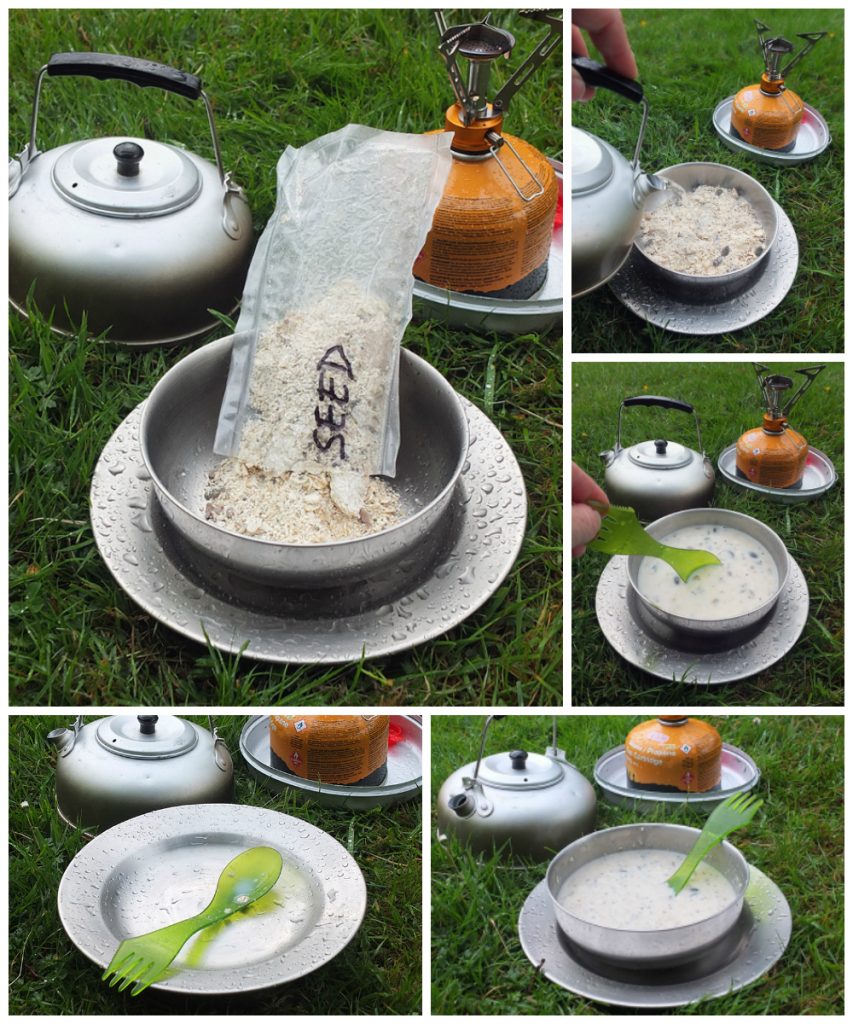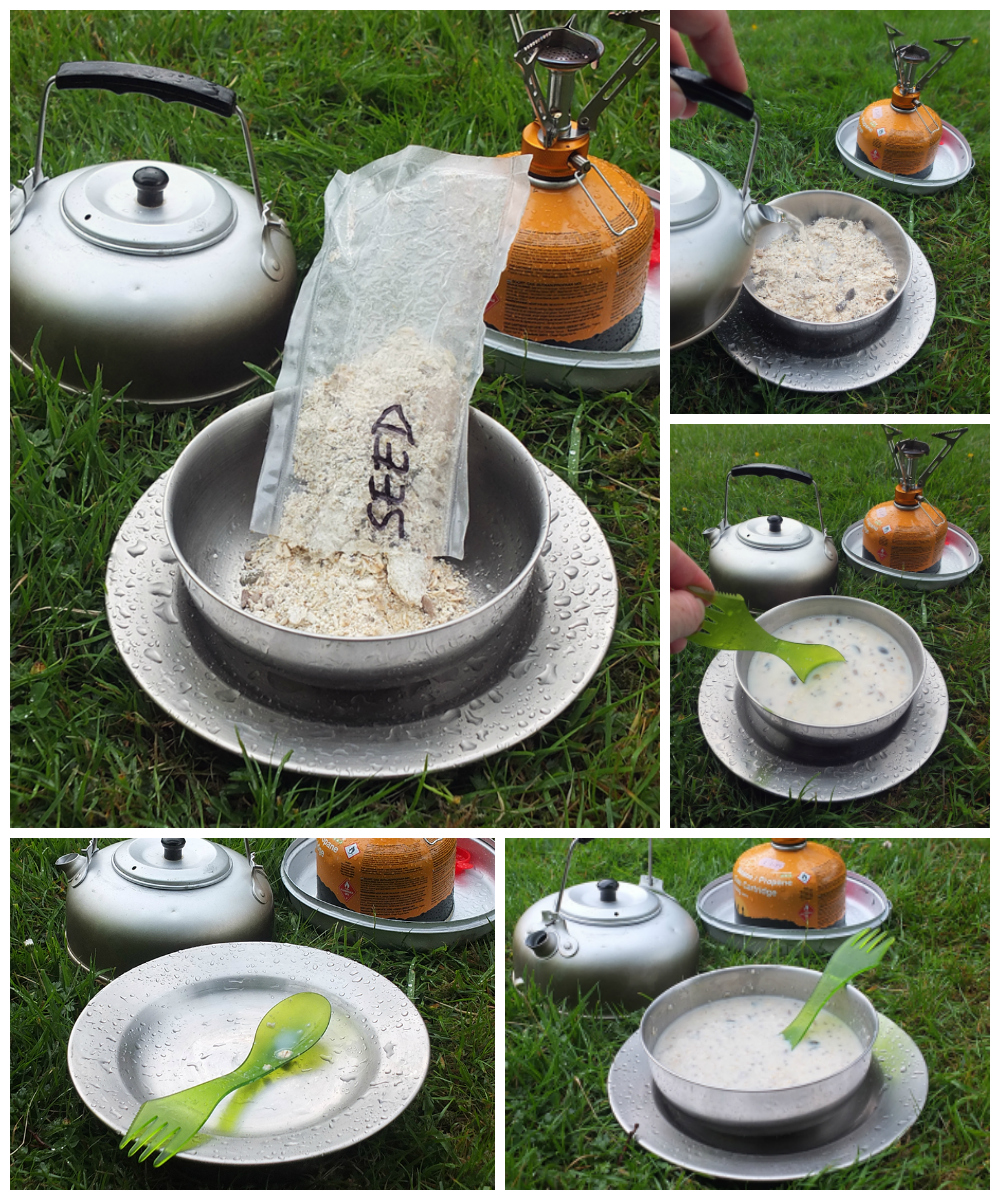 This is just the sort of hearty Scottish food you need to get you going in the morning when you've got a mountain to climb. It took us five hours and nine minutes of total moving time (according to Strava) to climb up and down the mountain; we were on a mission. We spent about an hour stopping for breaks and chatting to people too (including a celebration swig of Shetland Reel Whisky from a hip flask at the summit!). You can read all about the climb in An Adventure to the Summit of Ben Nevis – The Climb.
Do you have any camping food tips? What do you usually have for breakfast while out camping or bike-packing? Let me know in the comments!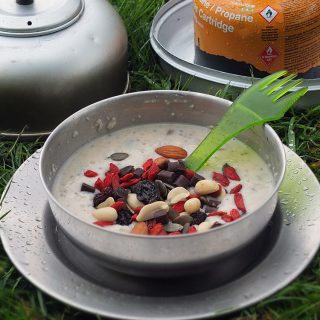 DIY Porridge Sachets for Bikepacking or Camping
These porridge sachets will help keep you fuelled for your epic bike-packing or camping adventures. Just add hot water.
Print
Pin
Rate
Ingredients
Affiliate Links
This recipe card may contain affiliate ingredient and equipment links. As an Amazon Associate I earn from qualifying purchases.
Instructions
Add the porridge oats, skimmed milk powder and brown sugar to a blender and pulse a few times so that the porridge oats are fine and everything is well combined. You still want a bit of texture, but you want it fine enough that the hot water will penetrate each grain easily.

Add your choice of optional extras, stir well, place in individual plastic bags and seal. I used a vacuum packing machine to suck the air out of my sachets to maintain freshness, but this isn't required if you're not travelling too far.

To prepare the porridge, empty the sachet into a bowl. Boil your kettle and cover the porridge in boiling water - approximately 120 ml. Cover your camping bowl with a camping plate, and leave to sit for approximately five minutes.

Stir well, add any garnishes and enjoy!
Nutrition
Calories:
329
kcal
|
Carbohydrates:
57
g
|
Protein:
12
g
|
Fat:
8
g
|
Saturated Fat:
1
g
|
Cholesterol:
2
mg
|
Sodium:
64
mg
|
Potassium:
448
mg
|
Fiber:
7
g
|
Sugar:
15
g
|
Vitamin A:
218
IU
|
Calcium:
159
mg
|
Iron:
3
mg
Environmental Information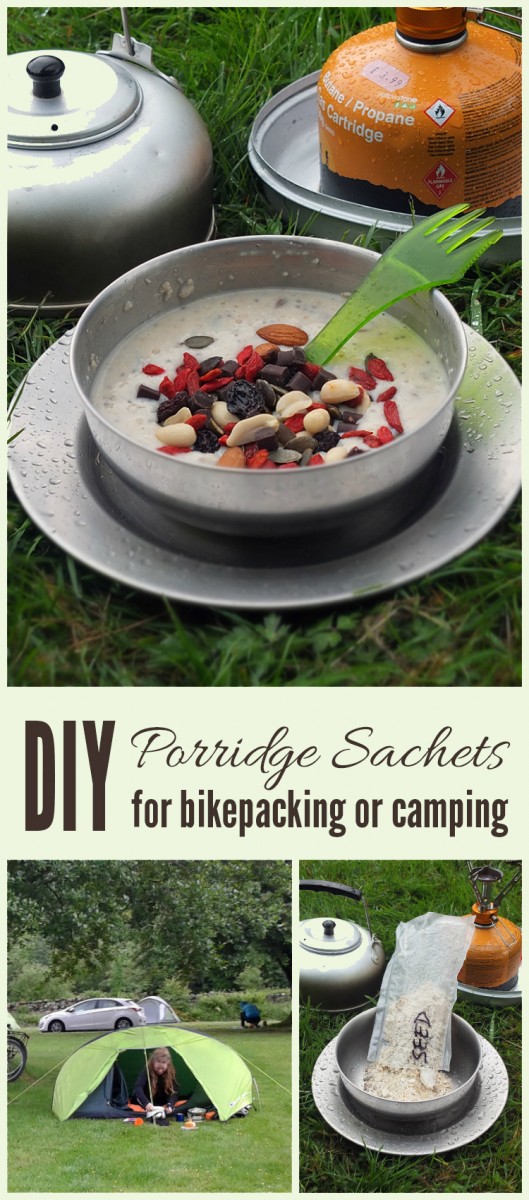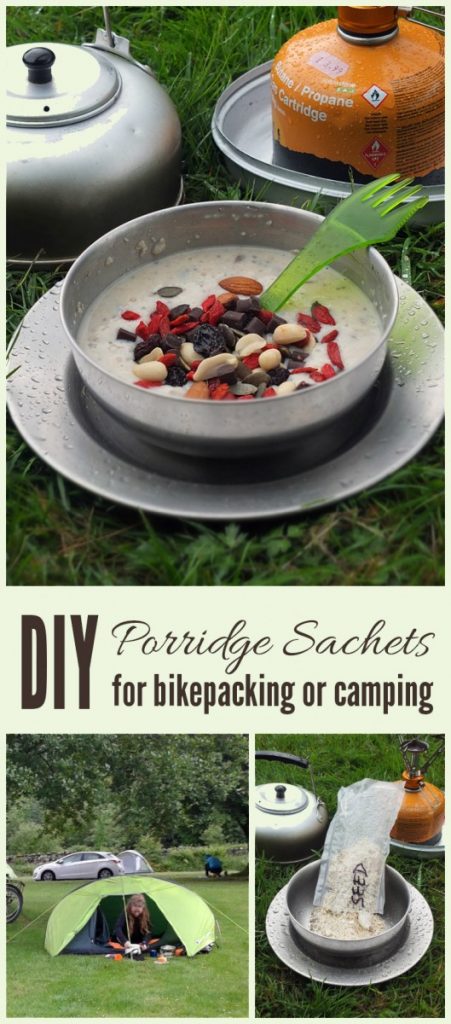 YOU MIGHT ALSO LIKE
An Epic Adventure to the Summit of Ben Nevis – The Plans
Five Things to See & Do in Orkney in a Day
Bikepacking Through the Highlands of Scotland
Mountain Biking [Most of] The Great Glen Way
An Epic Adventure to the Summit of Ben Nevis – The Climb
OTHER CAMPING BREAKFASTS YOU MIGHT LIKE
Chocolate Cherry Energy Bars from Farmersgirl Kitchen
No Bake Superfood Granola Bars by Domestic Gothess
Chilli Spam & Eggs by Fab Food 4 All
Gluten Free Camping Breakfast Ideas by The Hedgecombers
Smoked Chilli Energy Bars by Tin & Thyme
This is not a paid post and all thoughts and opinions expressed are our own.