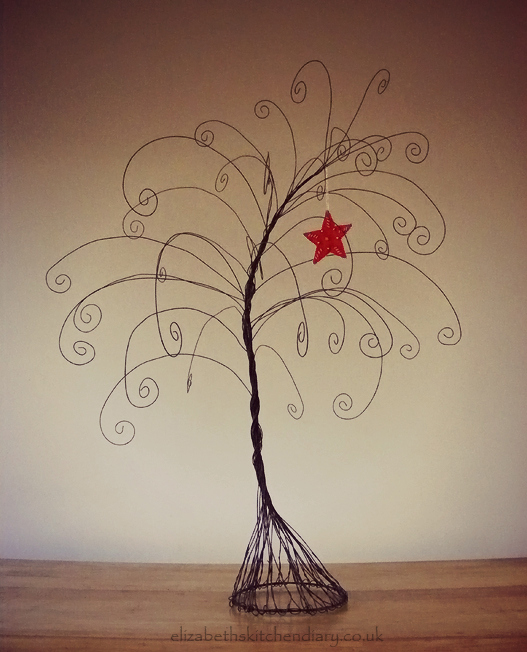 One man's rubbish is another [wo] man's treasure, they say. One of the fun things about living in the UK is Guy Fawkes night, where each year a giant bonfire is lit in the memory of Fawkes' failed plot to blow up the House of Lords back in 1605 (or, mostly because we all really like a good fire and a social get-together!).The villagers gather together scraps of wood throughout the year for this bonfire, placing them at the bonfire site not too far away from our house. I don't know if it's a throwback from my own Canadian childhood when, while living near a hardware store, I could not resist the discard pile, always having a look through it for anything salvageable which could be used for things like tree house building or go-kart making.
There's not a whole lot of sunlight this time of year in Shetland, my island home in the North Sea, halfway between Iceland, Norway and mainland Scotland. Come mid-winter there might only be six hours of daylight and if it's cloudy, well… we might not see the sun for awhile. So when the sun does come out we have to take advantage of it. Recently, as a family, we did just that, donning wellies, warm jackets, hats and mitts, heading up the hill behind our house for a little adventuring, passing by the recently burned bonfire site as we did.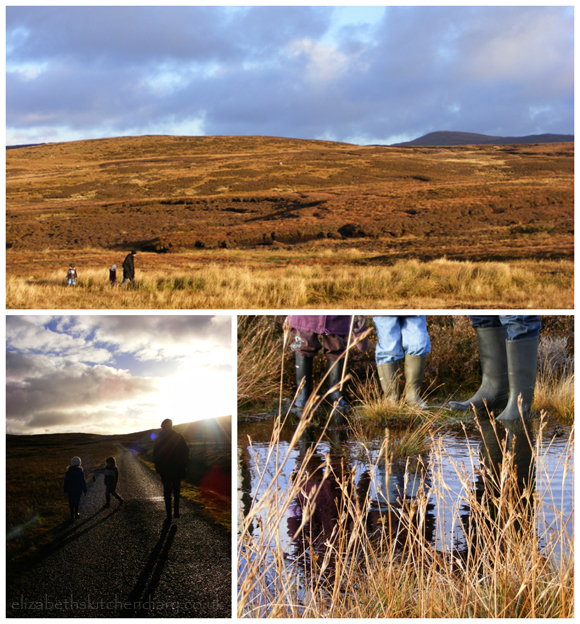 At first glance it may not look like there's much to see in our neck of the woods (so to speak) but I assure you, this remote, desolate-appearing location can yield quite the adventure if you keep your eyes open. On our walk the kids got really close to a red grouse, we saw two herons fly overhead, we found two sheep skulls (gory, morbid fun – did you know the skull bones look stitched together?), we (mostly me) inspected coloured lichens and mosses, we (mostly they) splashed about in peat bog puddles and we all explored the cavernous peat trenches (which we imagined was a Shetland version of the Grand Canyon).
In the bottom left photo above you can see the sun just peeking over the horizon. This photo was taken at mid-day. I told you we didn't get much sun!
I couldn't resist a snoop while passing by the remains of the bonfire from a few weeks ago and what did I find? Loads of discarded coiled fencing wire!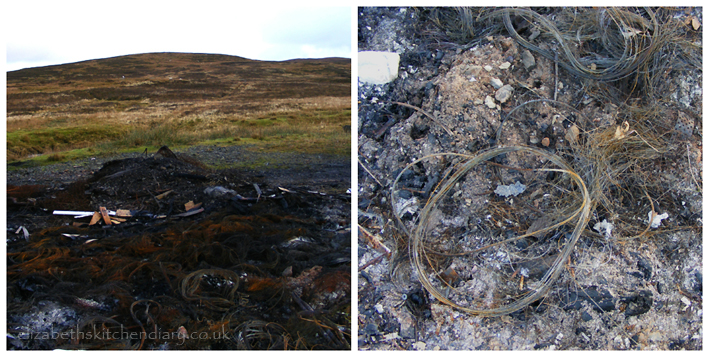 Would you believe I was on the hunt for some coiled thin wire? In a bid to try and save a few pennies this Christmas we opted not to buy an imported Christmas tree. As you can see from the photos above Shetland is distinctly lacking in the tree department. Imported Christmas trees can cost upwards of £90 and you can't guarantee that the tree you've just paid a fortune for is a nice tree. We've bought some pretty dodgy looking trees over the years and so this year we decided not to take the risk. I volunteered to try and make a creative reasonable alternative that wouldn't cost the earth, so I was so chuffed to find all this wire!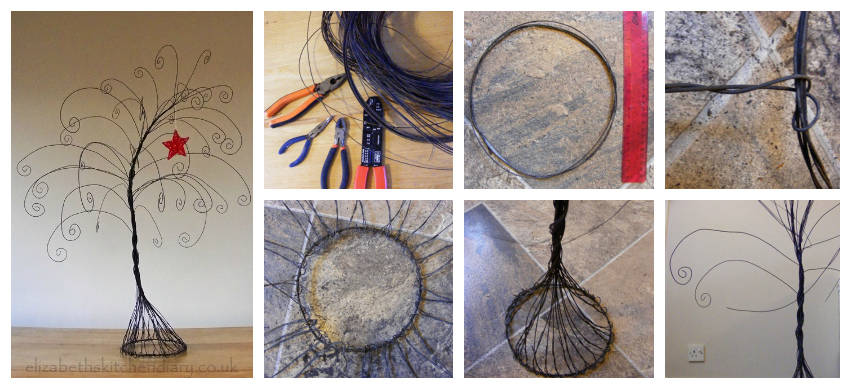 I carried the wire home, washed the ash off it and set to work. I had a general idea of where I wanted to start with making a tree and I just let the rest happen as it did. I ended up curling the ends of the branches over because I thought the younger children might end up poking their eyes out if I didn't, and I really liked the swirly effect. Initially I was planning on hanging plenty of Christmas decorations from the tree, but I think this one (picked up at a Christmas Market here in Shetland last year) sets it off just perfectly.
Despite its appearance the tree, standing at three feet high, is not very heavy and it looks so very nice sitting in the corner of the living room that I have half a mind to leave it there year-round (minus the Christmas decoration!).
DIY Wire Christmas Tree
A DIY wire tree great for Christmas or as an art feature in any room. Project Time: 5-6 hours
Supplies
200 feet 2 mm thick wire
wire cutter
needle nose pliers
pliers
1 Christmas decoration
Instructions
1. Make a starting ring 9 inches in diameter with four loops of wire.
2. Cut a 5 foot length of wire, straightening it as you go. You may need to flatten the edges a bit with pliers.
3. Bend one end of the wire twice around the ring, leaving a four inch piece of wire free. Twist this remaining wire around the longer length of wire to keep it in place.
4. Repeat with the remaining wire until the ring is full or you run out of wire. As you work, lay each wire out flat away from the ring like a sun shape.
5. Gather all the long wires together to form the tree trunk, twisting them around each other. You may need to do this in three or four groups, depending on how pliable your wire is.
6. As you twist the trunk, release one or two wires at a time. These will form the branches.
7. Continue to twist the remaining wires, releasing a few a time as you work up the trunk.
8. Snip each wire to your desired length, and using needle nose pliers twist the ends into a spiral shape.
9. Bend the wires to where you want your branches to be and hang a single Christmas decoration, if you wish.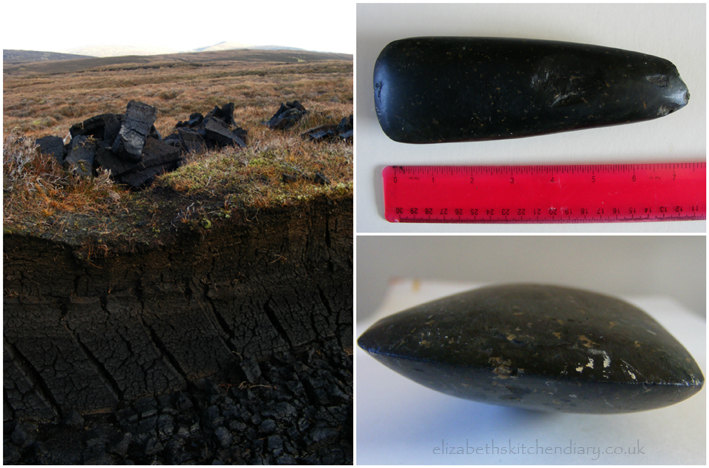 The aforementioned fly-tipper isn't the only one who has abandoned perfectly good resources in these hills over the years. On our adventuring we came across several peat banks which reminded me of something my neighbour found a few years ago at the base of his own peat bank: a perfectly preserved neolithic stone axe! Look at that beauty! I'm sure it's a sin of some sort to covet thy neighbour's neolithic stone axe? I feel for the poor fellow who lost this tool though; it's hardly like he could just pop into the local hardware store and pick up a new one!
Needless to say, we are always on the lookout for things when we are out adventuring. You never know what you might find or what you could do with it once you find it!