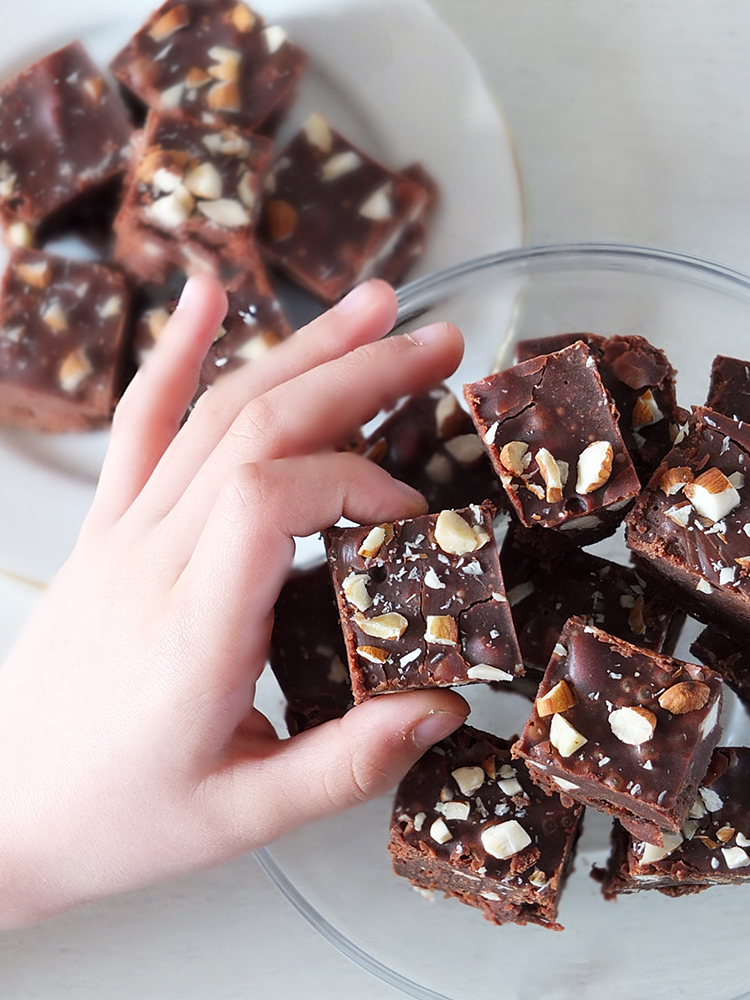 I made fudge!
Proper fudge!
This is not such a grand achievement, I know, but wait until you hear why this is such a big thing for me.
I was 12 the last time I made fudge. Proper fudge, I mean, you know, fudge that has never seen a tin of condensed milk (I've made plenty of that kind of fudge over the years – that fudge is safe fudge!).
I was 12 and I was standing over a pan of boiling sugar syrup waiting patiently for when it looked like it was ready to try the soft ball test. My grown up self is rather impressed that my 12 year old self knew what the soft ball test was. You know, you drop a bit of the molten fudge into a glass of cold water and then roll it in between your fingers to test if it's at the right consistency.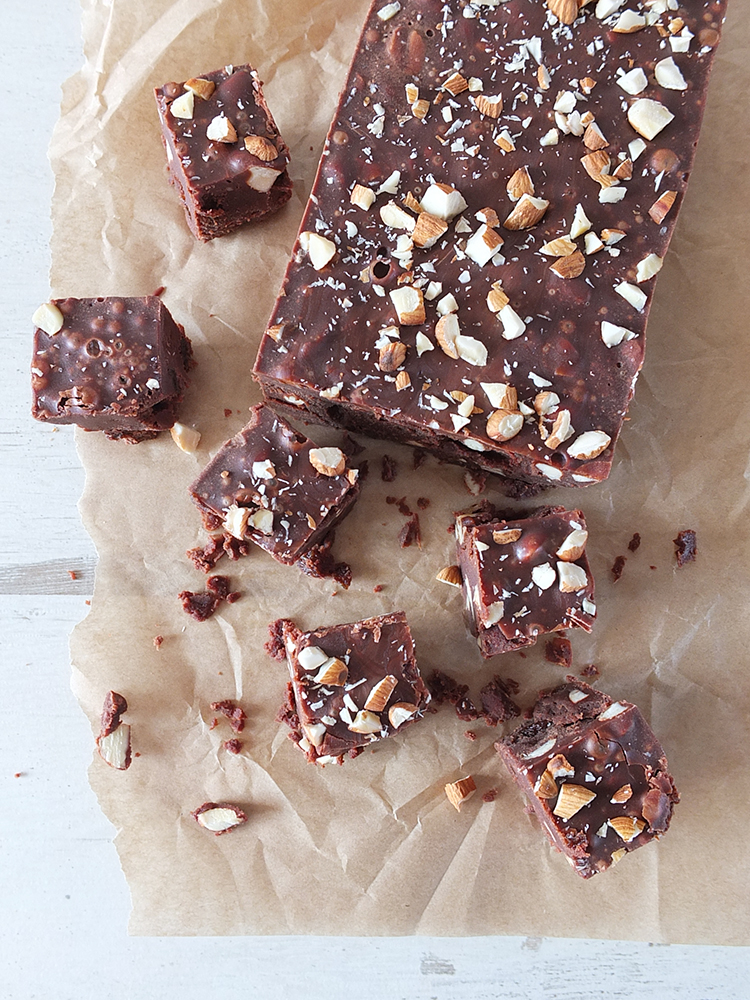 It was ready.
I was that eager to taste the fudge I'd made so I popped that little soft ball of fudge into my mouth.
It promptly stuck to a giant silver filling in the back of my mouth and pulled it right out.
Oh the nauseous stomach inducing horror!
Back in Canada in the early 90's dental treatment was free for children up until the age of 12. After that you had to pay, and regular readers will know I've made no effort to hide the fact that I grew up in poverty in a single parent household. There was no money for dental treatment. That, and the fact I was terrified of the dentist, so I don't even know if I told my mother that I'd just lost a filling. I just ignored it.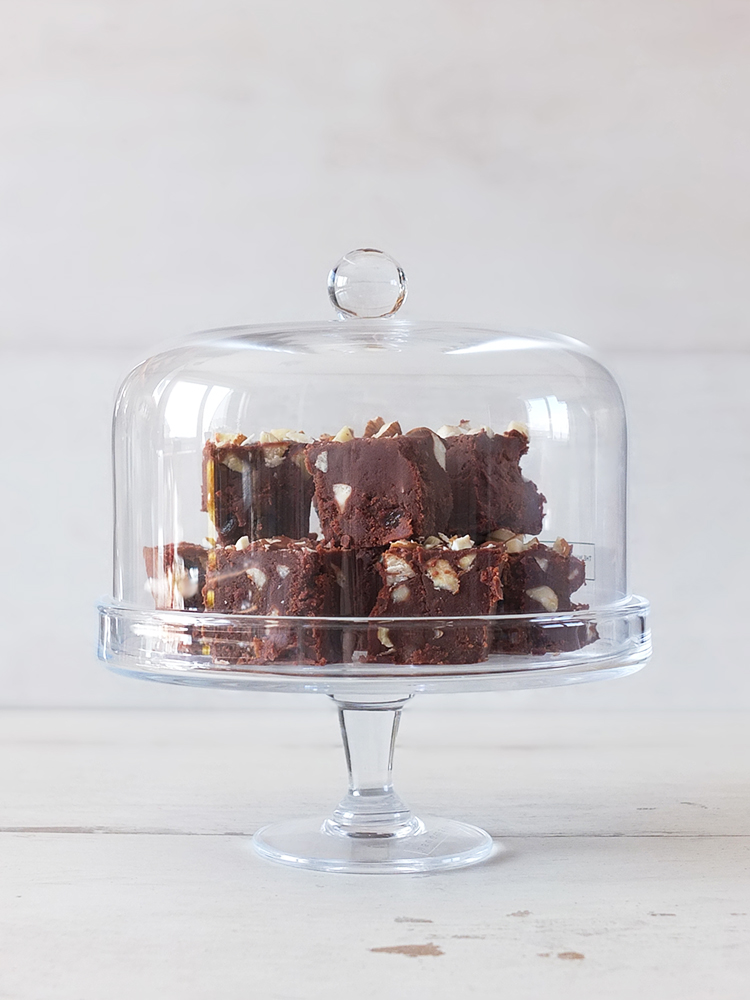 I ignored it for nine years.
Not one of my most intelligent moves, I know, but the fear of the dentist and his needle was strong, and then there was the money issue.
Eventually the pain became that unbearable I went to see a dentist. A different dentist, one I was told was very gentle and kind. She filled that gaping hole in the back of my mouth but she said it was really large and there was a 50-50 chance it wouldn't work.
That filling lasted for five years until one night, completely out of the blue, I experienced the most agonising searing pain I have ever, ever had.
I've had three children. I know pain.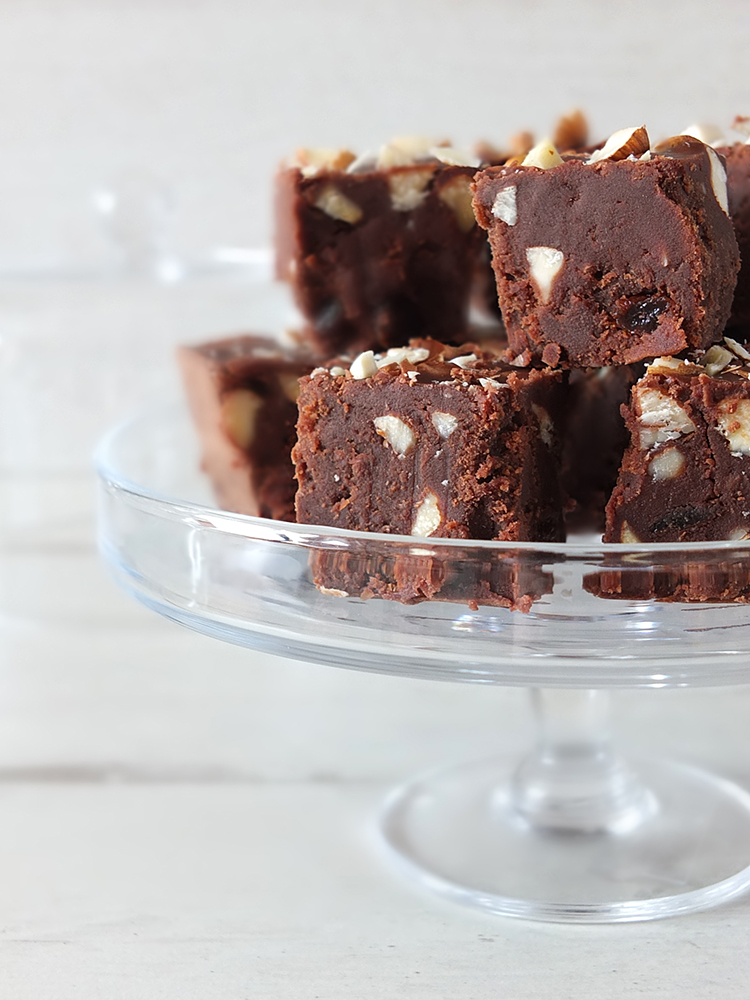 It turned out that the nerve was dying. I had to wait an entire weekend in absolute agony while my dentist gave me a course of antibiotics as he thought I had an abscess. The antibiotics did nothing. It was the nerve. I was in that much pain I just begged for him to pull the tooth out to make it stop hurting.
So yes. That's what happened the last time I made fudge. I've avoided making it ever since, until recently, now that I own a SuperFast Thermapen® 4 digital thermometer that takes less than 3 seconds to read temperature.
This classic fruit and nut chocolate fudge recipe is adapted from one found on The Kitchn website – I doubled the cocoa powder (I like a proper chocolate flavour) and added some coarsely chopped raw almonds and some sultanas.
On the whole I'm really rather impressed with it! It's melt-in-the-mouth smooth with a delicious rich chocolate flavour. My kids were rather impressed with it too. Win! I will be experimenting a lot more now with fudge flavours. Watch this space!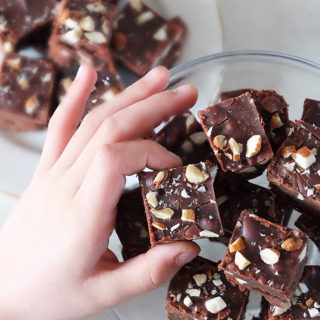 Classic Fruit & Nut Chocolate Fudge
A deliciously moreish melt-in-the-mouth smooth, crumbly, fruit and nut packed chocolate fudge.
Print
Rate
Affiliate Links
This recipe card may contain affiliate ingredient and equipment links. As an Amazon Associate I earn from qualifying purchases.
Instructions
Measure the sugar, cocoa powder, salt and milk and pour into a heavy bottomed saucepan.

Bring to the boil over a medium-low heat, stirring very occasionally. Keep the heat low so you don't burn the mixture.

After the mixture has been boiling for about eight minutes start to check the temperature. When it reaches 112.7 C/ 235 F it is ready.

Meanwhile, lightly grease a dish - I used a 4 x 9 inch silicone bread pan.

Fill your sink with a few inches of cold water.

When the fudge has reached the desired temperature carefully place the pan into the sink of cold water and beat in the butter and vanilla. Continue to beat until the fudge begins to thicken.

Stir in the fruit and nuts and spoon into your prepared dish.

Leave to set at room temperature for an hour before cutting into small squares.
Environmental Information
Click here to view the nutritional information for this recipe.
OTHER FUDGE RECIPES YOU MIGHT LIKE
Baileys, Pistachio & Cranberry Fudge by Foodie Quine
Vodka Chilli Truffle Fudge by Elizabeth's Kitchen Diary
Vanilla Penda by Gujarati Girl
Cadbury Creme Egg Fudge by Fuss Free Flavours
S'mores Chocolate Fudge by Kerry Cooks
With thanks to Thermapen for the SuperFast Thermapen® 4 digital thermometer RRP £60 and to The White Company for the gorgeous mini lidded cake stand RRP £35. This is not a paid post and all thoughts and opinions expressed are our own.