In collaboration with SuperFast Thermapen® 4.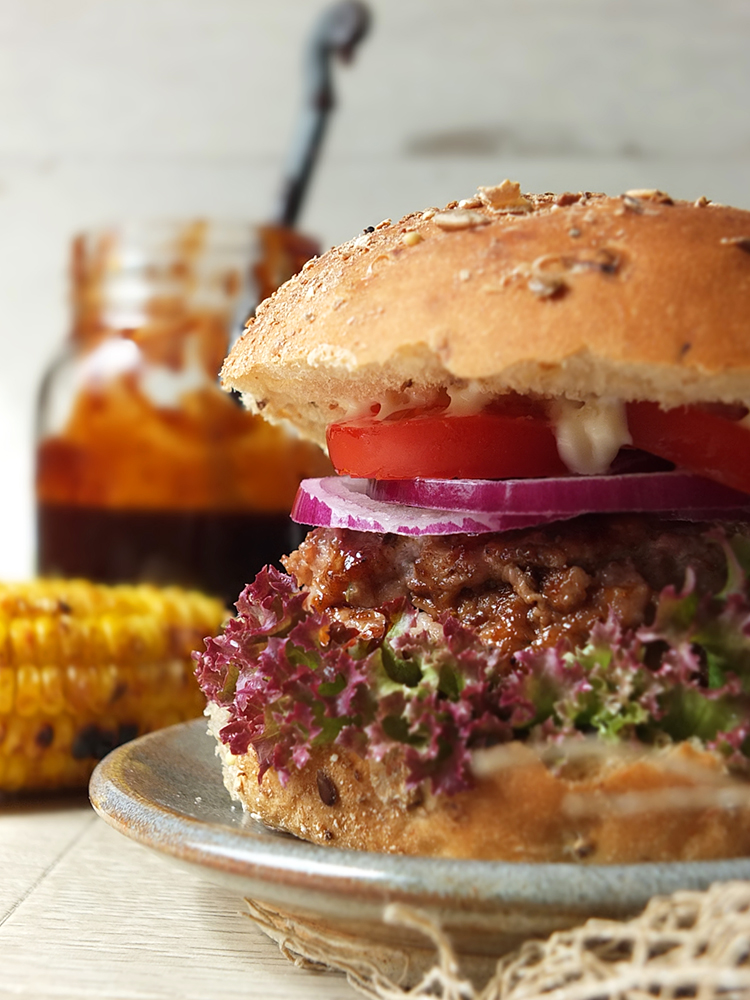 "All you had to do was cook the meat!" I lamented, hangry, at my husband recently.
Regular readers will know that I am currently training for an epic 250 mile mountain bike cycle through the highlands of Scotland this summer (note – my cycling buddy and I have added an extra 61 miles onto our route plan as we hope to spend an extra day in Orkney doing that leg of the North Sea Cycle route). This means I'm spending a lot of my free time out on the roads, and I'm loving it. You might have noticed a subsequent decline in the frequency of my blog posts – if it's not raining I'm out on the road!
Not too long ago my friend and I cycled a 100 mile round trip from our homes to the southern tip of our remote Shetland Island; the first time I'd ever cycled that sort of distance in one go, so I took Monday off as a rest day.


I pottered about the kitchen, catching up on some much needed cleaning. The weather was supposed to be fairly decent that afternoon, so I organized everything for a family BBQ. I made a batch of home made sesame seed burger buns, boiled some potatoes for some potato salad, made some fruit trifles (I even made the custard from dry powder instead of using a tin!) and I baked a simple traybake cake. I was feeling all rather domestic goddess. I also had all of the hungry from our long cycle the day before.
The thing is, we haven't had a barbecue since two summers ago because we didn't have a garden last year (due to extensive building works on the house), and even then we only managed it a handful of times due to poor weather/timing. Neither my husband nor I are experts at BBQ cooking by any means. Me, because cooking over the BBQ has always been "the man's job" – I feel that, as a woman, having spent the whole day preparing the food for said BBQ, I would be depriving the man of his basic instinct to cook meat over a fire if I took over so I have next to no experience with charcoal cooking. My husband isn't that good with BBQs (bless his cotton socks), mostly because we don't have BBQs very often and I suppose it's a learned skill.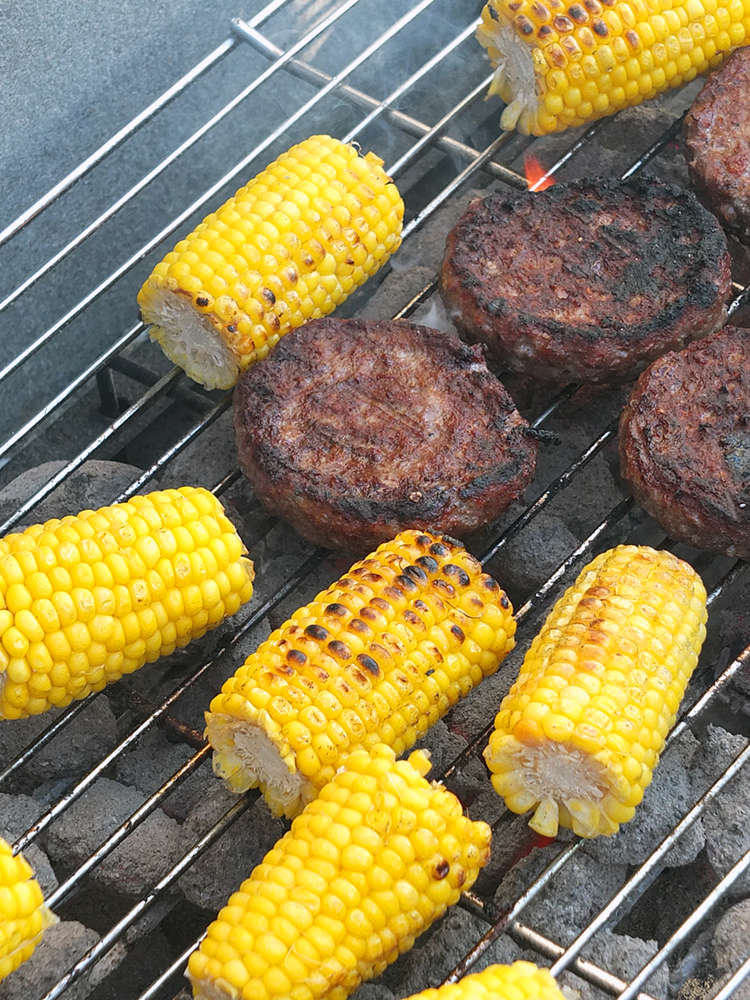 Everything was prepared. The coals were white hot, the potato salad was chilled, the beers were chilled, the trifle was set, the cake was iced, the sweetcorn was parboiled and the meat was carefully placed on the platter and handed to the husband.
He placed the meat on the BBQ, stepped back, drank some beer, flipped the meat over, drank some more beer, and then handed the burgers back to me on a clean plate. We watched, silently, as a trickle of red beef blood ran to one side of the plate.
"All you had to do was cook the meat!" I lamented, hangry, and slightly tipsy on half a Budweiser on an empty stomach. I was reminded of that BBQ meme I'd seen on Facebook about how the woman does all the work and all the husband does it cook the meat and then he gets congratulated on a great job and can't understand why the woman isn't pleased with her evening off from cooking.
Bless him, he took me and my hangriness in his calm stride. The burgers were put back onto the grill and barbecued to charcoal blackness to make sure they were thoroughly cooked. The kids ended up having cheese rolls. It was a complete disaster. By this time the wind had changed direction, the sun had disappeared and it was cold. The kids were sitting waiting for their dinner in the garden with blankets wrapped around them. A Shetland barbecue in May. No one ate the trifle. I had to eat all of the trifle over the next three days. All of it.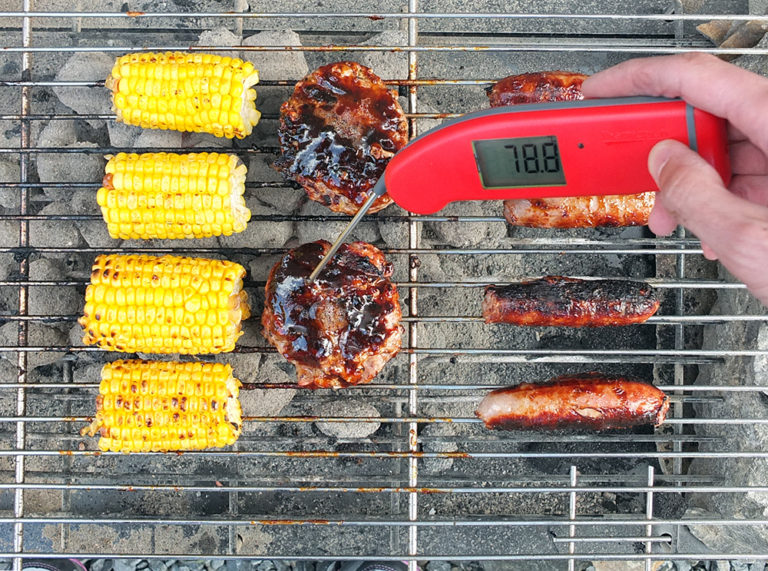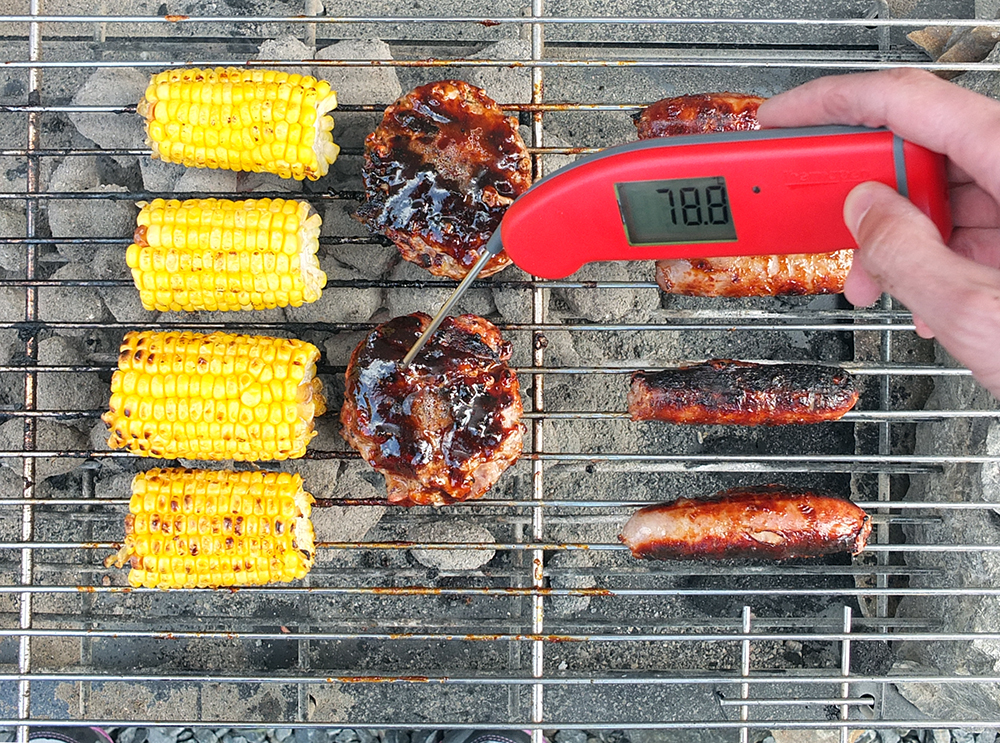 Cue – the SuperFast Thermapen® 4 digital thermometer. This high tech gadget can read temperature in three seconds. Never again will we have to worry about undercooked meat on the BBQ.
I've been regularly using this thermometer for a good month and a half now – testing to see if the roast lamb is at the right temperature and even if cakes are at the right doneness. I have even, for the first time in 25 years, made home made fudge using the thermometer to make sure the fudge had reached the right temperature to set correctly. Total win.

So yes, I brought out the Thermapen for our next BBQ, this time serving up some delicious rare breed Iron Age pork burgers and sausages from our local crofter at Gateside Pork with a delicious quick and easy sticky five spice BBQ sauce.
Pork, beef and lamb all need to be cooked to 71 degrees Celcius to be well done, and when on the BBQ this is what you want really. The SuperFast Thermapen® 4 makes reading this temperature quick and easy.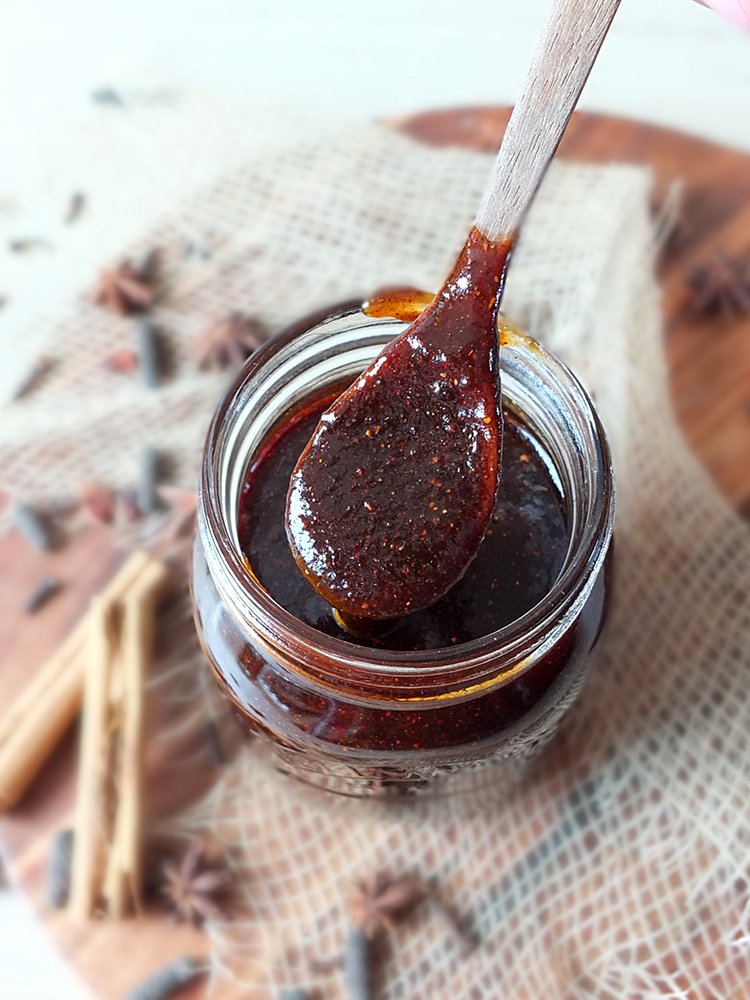 Success!
The burgers were cooked to absolute perfection, tender and juicy with the lovely depth of flavour from the sticky five spice BBQ sauce. The secret ingredient for this sauce is to use Indonesian long peppers (I bought mine at Scoop Wholefoods, for any locals reading this!). I learned about these gorgeous peppers at a blogging conference last year and they're now one of my favourite spices. They have an earthy, sweet nutmeg/cinnamon aroma and a spicy strong pungent taste. Total flavour sensation.
My husband is currently building a new barbecue set up in the garden with a fire pit and a willow tree wind break, so between us this summer we're going to completely nail this whole barbecue thing. Watch this space!
The SuperFast Thermapen® 4 retails for £60 and I would highly recommend owning one if you want to save BBQ disasters like we had! The thermometer comes with a handy temperature gauge sheet so you will never have to guess if the meat is cooked again. No more undercooked meat!
May 30 – June 5th 2016 is National BBQ Week in the UK. Why not give my quick and easy sticky five spice BBQ sauce a try?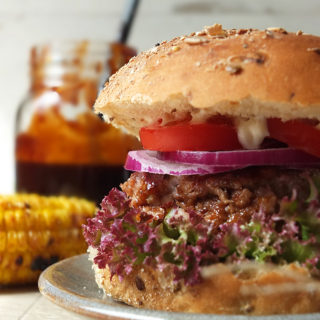 Quick & Easy Five Spice BBQ Sauce
A delicious thick BBQ sauce with a rich five spice flavour.
Print
Rate
Affiliate Links
This recipe card may contain affiliate ingredient and equipment links. As an Amazon Associate I earn from qualifying purchases.
Instructions
Heat a dry pan over medium flame and gently toast the fennel seeds until they release their aroma.

Place the fennel seeds along with the cinnamon stick, cloves, star anise and Indonesian long peppers into a mortar and pestle and grind until it forms a fine powder. Alternatively, place into a high speed blender and pulse until it reaches the desired consistency.

Place the remaining ingredients into a small saucepan over a medium heat along with all of the ground five spice powder. Bring to a simmer, stirring occasionally, and cook for five minutes.

Pour into hot sterilized jars and seal. Will keep for a few weeks in the fridge.
Environmental Information
OTHER THERMAPEN RECIPES YOU MIGHT LIKE
Pesto Stuffed Roast Lamb from Recipes from a Pantry
Baked Barbecued Thai Chicken Thighs by Fab Food 4 All
Leftover Turkey & Ham Pies by Fuss Free Flavours
Spiced Apple & Rosehip Jelly by Foodie Quine
Mint Aero Cheesecake by The Crafty Larder
Dislosure: this is a paid post.