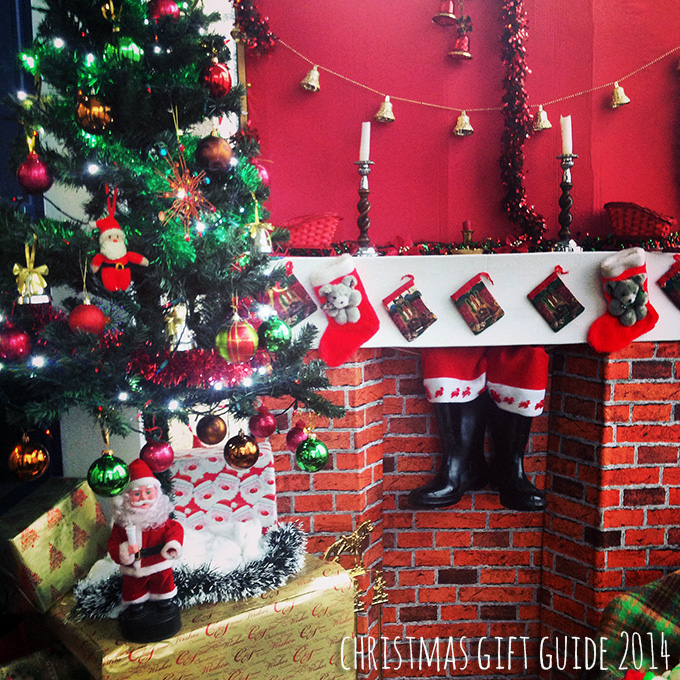 I do love Christmas! Have you started your decorating yet? Our Christmas decoration filled boxes are slowly making their way out of the closets and I've even managed to wrap some presents already! I'm loving all the decorations appearing around the islands – especially this shop display in the rural village of Walls on the west side of Shetland!
If you're looking for some great gift ideas I've compiled a collection of some of my favourite things I've received for review over the last year. These things put a smile on my face, so they might put a smile on yours too. If you're looking for more Shetland foodie themed gift ideas, check out my Taste of Shetland post.
#1 What to Bake and How to Bake It by Jane Hornby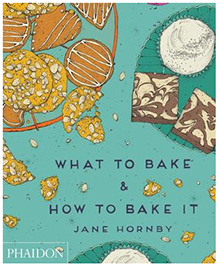 Published by Phaidon Press earlier this year, I immediately fell in love with it when it arrived in the post. With simple step-by-step instructions and full colour photographs this book was developed for amateur bakers looking to master the classics and expand their repertoires. Jane wants to get people into the kitchen baking, and I highly recommend this book for those who think that they can't bake. If you can read you can bake!
Including 50 tempting recipes such as the festive iced gingerbread cookies, Linzer cookies, chocolate hazelnut log and festive fruit cake as well as year round recipes like courgette cupcakes with mascarpone frosting (one of my tried and tested favourites), skinny blueberry muffins and peanut butter cookies there is something to appeal to every taste.
This hardback book with it's quirky arty cover retails for £19.95 and can be found on the Phaidon website or on Amazon for just £15-99 (at the time of publishing this blog post – 5 Dec 2014).

#2 Joesph Joesph Nest 7 Plus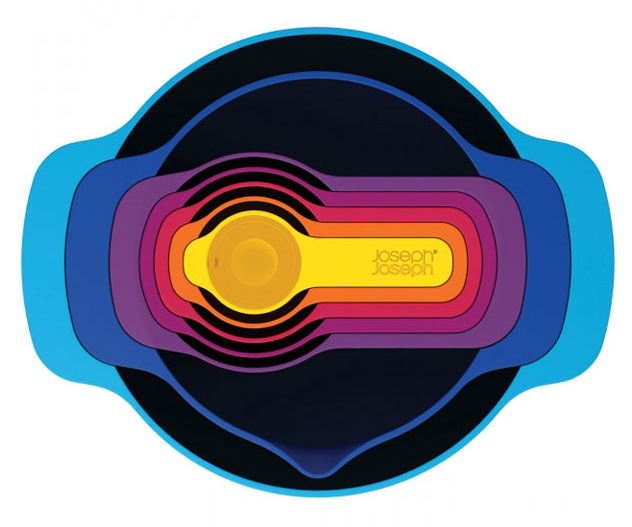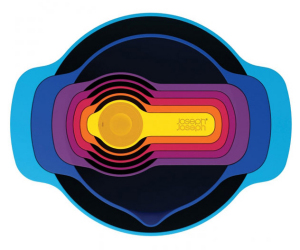 If you're going to encourage someone to start baking, they are going to need mixing bowls and measuring spoons too! This vibrant and colourful space saving food preparation nest includes two mixing bowls with non-slip bases (1.65 litre and 0.5 listre) and five measuring spoons in both UK and US measures. The smaller bowl also includes measurements in ml/fl oz/ pint and litre and a handy little spout for pouring.
With a RRP of £26 this dishwasher safe set can be purchased through the online home ware company Red Candy or via Amazon. There's also a 9 nest set available, with even more colourful bowls!
#3 ProWare Tri-Ply Copper Pots and Pans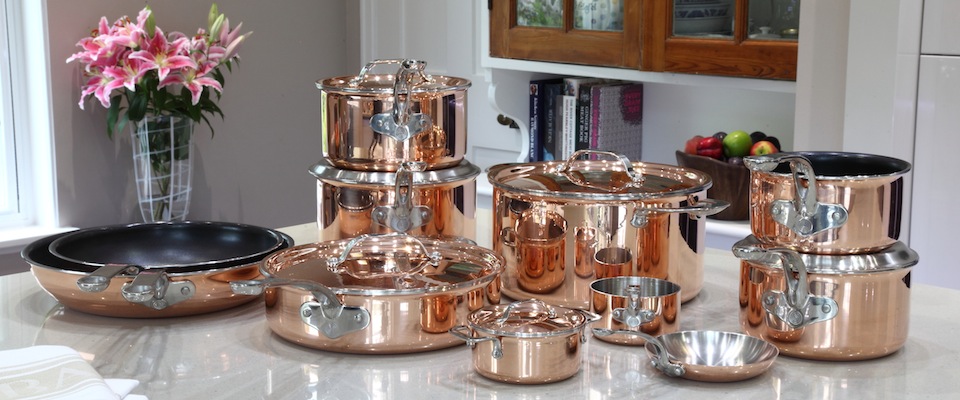 I've been cooking with a set of these beauties for over a year now. When they first arrived I left them sitting in the corner of my kitchen for several days, stacked, like Smaug's treasure, glinting with their alluring copper awesomeness. When I started using them I fell in love with their even heat distribution and how remarkably easy they are to clean – and trust me, I've put them to the test! There was this one time I forgot I'd turned the cabbage on and when I checked it (alerted by an unpleasant odour in the air) an hour later, there was an inch of burnt black on the bottom. After cleaning – good as new!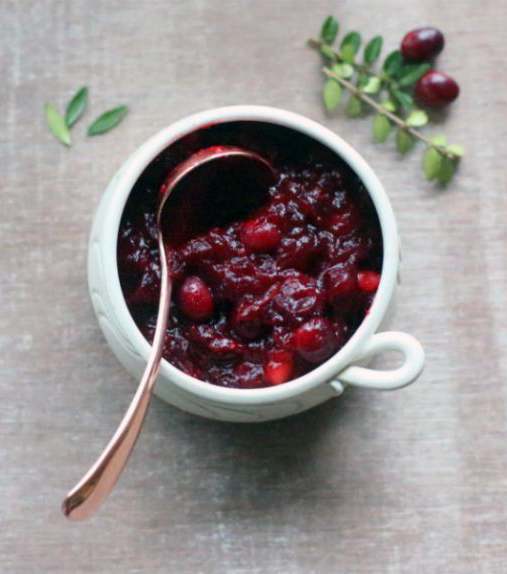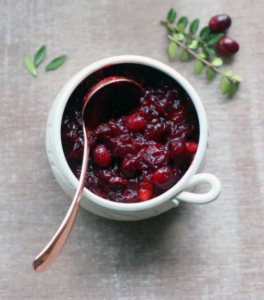 I've never brought my pans back to their original copper shine, preferring the ever changing beauty of the tarnished copper look.
Their newest addition to the 'Mini' ProWare range is the Mini Ladle, plated in Sheffield. They come in either silver or copper and are perfect for serving up gravy to go with the Christmas turkey, or cranberry sauce. A stocking stuffer idea, perhaps?
The entire ProWare range can be purchased exclusively through Lakeland, but do check out the ProWare blog for some super recipes.
Prices for the pans start from £16.99. The ladle retails at £12 and at the moment can only be purchased directly from ProWare. Contact them at info@proware-kitchen.co.uk
#4 Food Discovery Box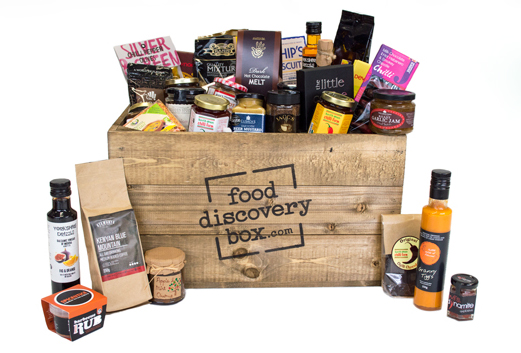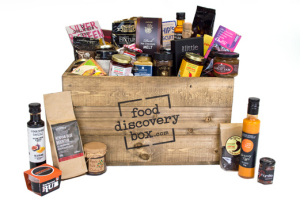 If, like me, you love trying new foods you will absolutely love the Food Discovery Box. Packed full of rare foods from Britain's most exclusive producers, this novel new business provides fantastic gift ideas for any foodie.
Each month the fine folk behind this brilliant business idea put up a menu of the finest in British produce from which you can select your items, if you want to choose, or they can just surprise you. They have a monthly delivery subscription from only £23.50 per month and they do one month gift vouchers too, for that perfect foodie present.
Last month I tried one of these boxes (see my Instagram snap for the contents) and I was really, really impressed with the variety of products in it. I've discovered some superb gems – like the chipotle rub by Spicentice, a rosemary infused rock salt with a really nifty salt crusher by Flavour Magic and some gorgeous white chocolate and pistachio chocolate by Devnaa.
#5 Make your own chocolate bar with Chocolat Chocolat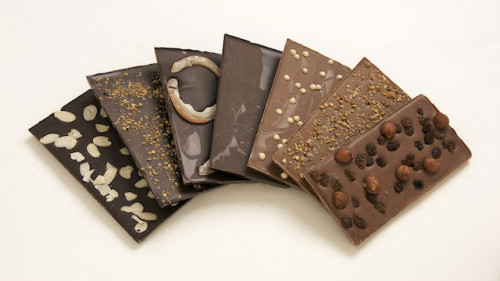 Cambridge based Chocolat Chocolat, in addition to making a selling a wide range of chocolate confectionery, provide you with the opportunity to design your own chocolate bar! All you do is select your favourite chocolate – white, milk, caramel, dark or extra dark and choose up to three toppings to personalize it. So, if cacao nibs, chilli and gold leaf on a dark chocolate base is your thing (like my eldest son!), or popping candy, mini smarties and fudge on white chocolate is more to your liking (like my youngest child!) there is something for every taste here. You can see our three custom bars over on Instagram.
Prices start from £5.95 for one bar or £14.95 for three.
#6 Harvey Nichols Rise & Shine Hamper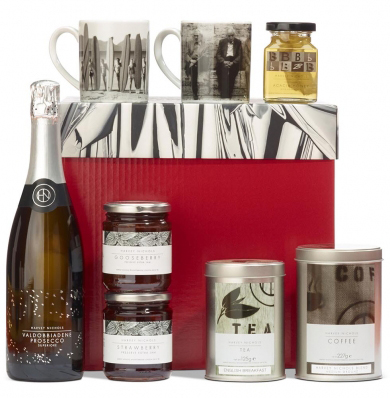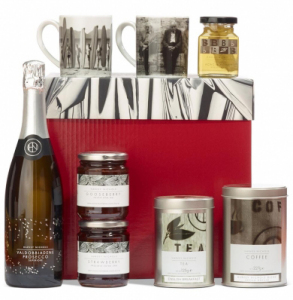 For the ultimate Christmas breakfast indulgence consider this Harvey Nichols Rise & Shine breakfast hamper. With two delicious preserves, filter coffee, loose English breakfast tea, acacia honey with honeycomb, two iconic Harvey Nichols mugs and a cheeky bottle of Prosecco this hamper will be sure to impress.
You can read my full review of this hamper and find the spiced apple muffin recipe I made to serve along with it here.
RRP £65
#7 Become a Wine Expert with Sip and Learn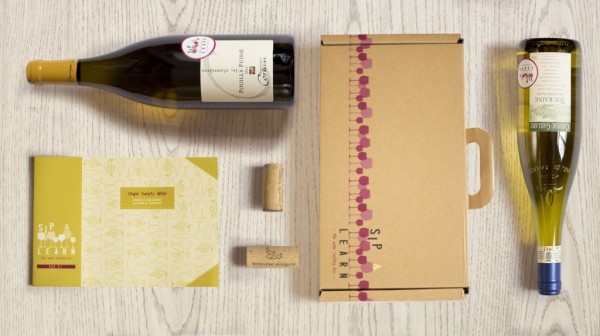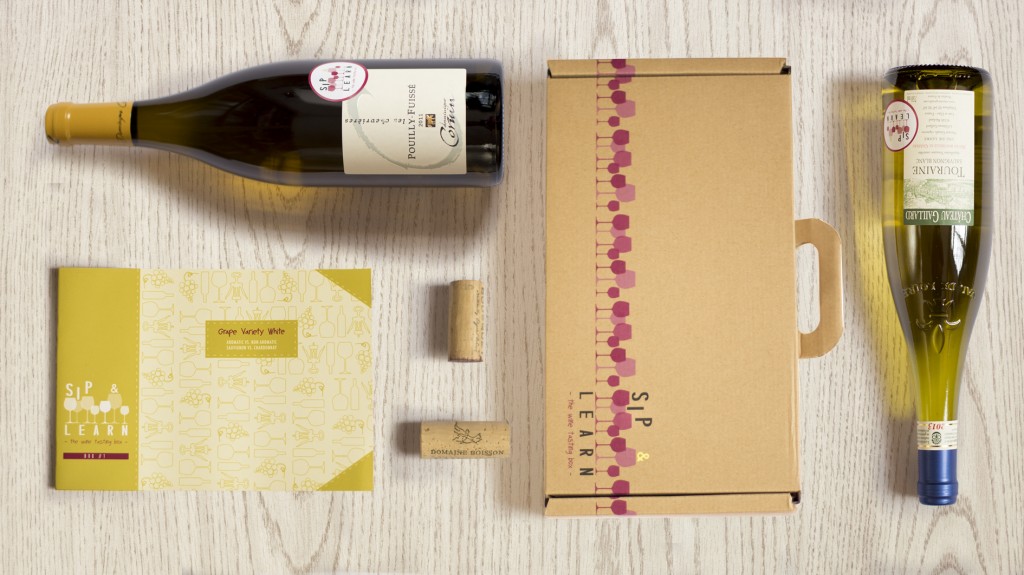 I know very, very little about wine. I know I like wine (a bit too much!), but why I like it, the complexity of flavours or what wine goes with what type of food is beyond me, for now. With a desire to educate us wine drinkers, a team of two friends – Sylvain and Marie Anne, have developed Sip and Learn, a comprehensive 12 month program that will take you on a journey to discover the basics about wine.
Each month the content will be divided in 2 sections: 1. Learning the basics that can be applied to all sorts of wines (ie:  how to taste wine, which glasses to chose or where aromas come from in wine, etc.) and 2. Learn while sipping – the 2 bottles in each box have been carefully selected to help you discover critical things about wine and through wine tasting to develop your palate and learn about the main characteristics of wine.
A monthly subscription costs £30 and can be cancelled at any time. (They also do gift vouchers!)
#8 Froothie Optimum 9400 Blender
After the indulgences of Christmas and New Year many of us are going to want to start 2015 with a healthy boost. The Optimum 9400 high powered blender is ideal for making all sorts of healthy smoothies for quick, on the go, breakfasts, or for whizzing up veggie soups, making nut milks and butters, home made ice cream – oh, just about everything!
You can read my full review of the Optimum 9400 here (and oh, that's our video we made with our own blender, above!)
RRP £329 with a 30 day money back guarantee.
#9 The Optimum 600 Slow Juicer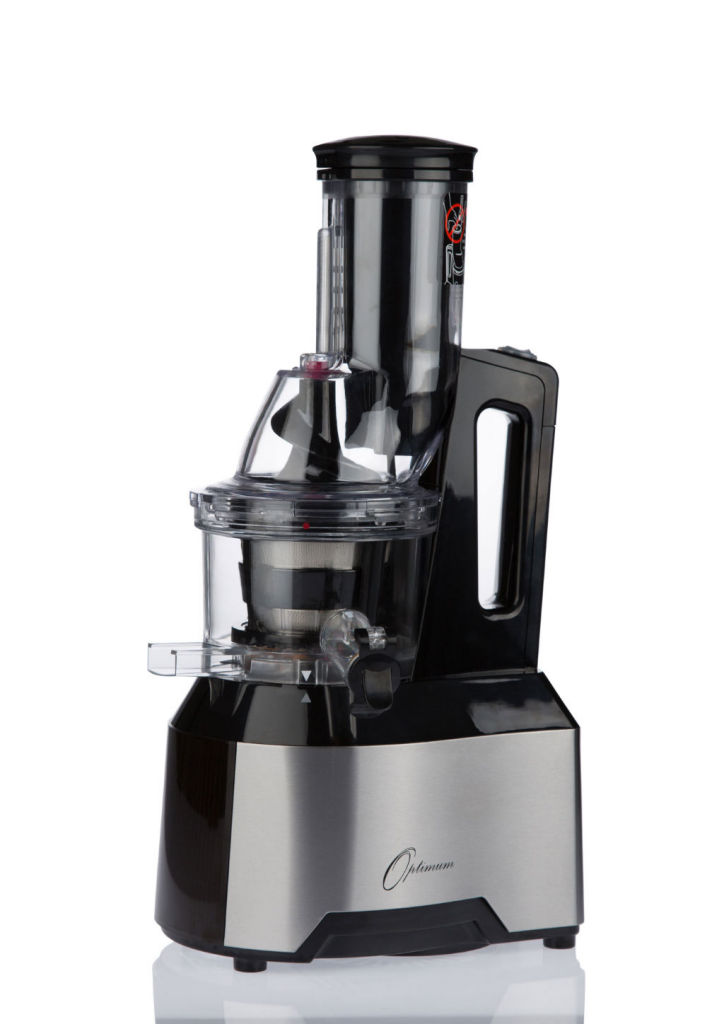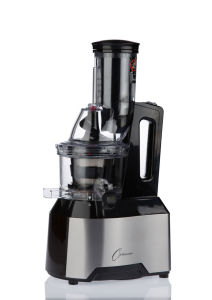 To continue on with our potential New Year's healthy eating regime, this new whole fruit slow juicer is a must! With a large mouth no food preparation is required – you just plonk the fruit in and the juicer masticates it up into a mighty fine juice.
Why juice? Juicing allows you to consume a large range of fruits and vegetables that you may not enjoy eating whole and in larger quantities. You can easily reach the minimum daily servings of fruits and vegetables (2+5) by adding daily fresh and delicious juices to your diet. Slow juicing preserves the nutrient value of the fresh fruit and vegetables, unlike common centrifugal juicers.
To read more about the Optimum 600 slow juicer visit their website. RRP £329
#10 Fair Isle Blue Reindeer Jumpsuit by Tipsy Elves
I love my flannel pjs, even more so because they are Christmas themed. Come the dark, cold, gale-filled Shetland winter nights there's nothing I enjoy more than getting cosy in my flannel pjs and lounging with a good book.
So, when Tispy Elves, makers of Christmas Jumpers extraordinaire contacted me and asked if I'd like to try out one of their products I jumped at the chance to own a Fair Isle patterned onesie of very own.
Regular pajamas just don't stand a chance when matched up against a snuggly holiday jumpsuit with a zipper and hood. This navy blue version has a traditional Fair Isle pattern (ish!) in white, as well as random reindeer dotted across the surface. The red lining in the hood matches the red piping around the front zipper and the pockets, of which there are four so you can store loads of things… tissues… sweets… whatever you might store in pajama pockets.

Now, what this video doesn't show is the fact the zip goes all the way up to the top of the hood. I can't quite understand the function of this, but it does make one look rather like a Christmas cracker and has been a great source of amusement for my children!
Tipsy Elves make a wide range of hilarious Christmas jumpers not for the faint-hearted or those lacking a sense of humour! I urge you to check them out!
This Fair Isle jumpsuit retails for £49.95 and I am not getting dressed in proper day clothes until New Year. Nosiree.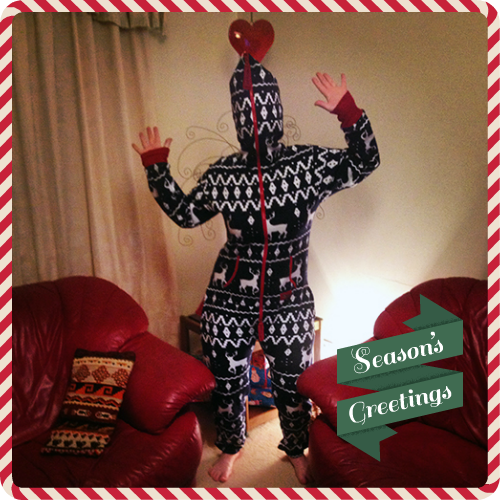 If you want to be kept up to date on my recipes, occasional craft tutorials, adventure stories and giveaways then please subscribe to my weekly newsletter; it gets sent out every Monday morning if there is new content. Your email address won't be passed on to anyone, you will never be spammed and you are free to unsubscribe at any time, no questions asked. Make sure you confirm your subscription or you won't receive the newsletter – if it hasn't arrived check your junk mail folder.
[wysija_form id="1″]
Elizabeth's Kitchen Diary was sent each of the above products for review. All opinions expressed are our own. This is not a paid post but it does contain affiliate links. If you make a purchase of a blender or juicer through these links I will get a small commission.