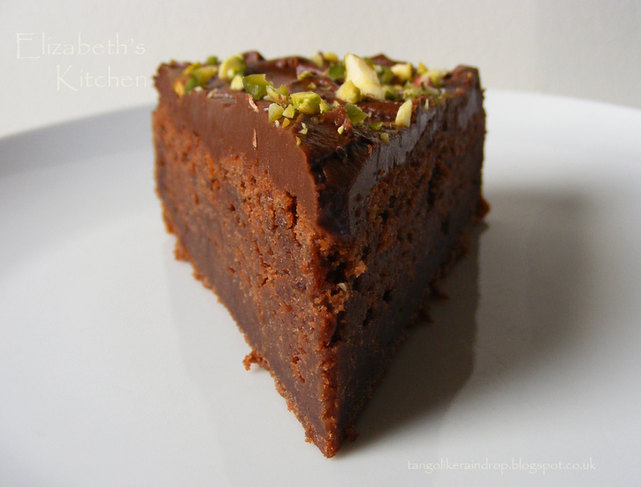 This month I am hosting Turquoise Lemons' No Waste Food Challenge, where each month we're asked to share recipes which use up leftovers in a bid to reduce food waste. I chose mashed potatoes, as I always make far too much. Fellow food blogger Choclette at Chocolate Log Blog replied to my initial announcement of this month's theme saying she had a chocolate cake recipe that uses mashed potatoes. Mashed potatoes in a chocolate cake?! The notion had never even crossed my mind! I had to browse the Internet for recipes to try. Mashed potatoes in a chocolate cake, honestly…! I found this Idaho Potato Cake which looked and sounded tasty, but large, so I halved the recipe and adapted it slightly. I used some naturally flavoured pistachio cocoa powder sent to me by Sugar and Crumbs to sample and topped the cake with a chocolate pistachio buttercream.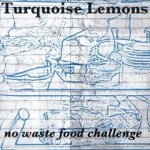 The verdict, according to my family panel of judges: delicious! My daughter (6), who thinks mashed potatoes are the vilest most disgusting food ever, had seconds, even after she knew there were potatoes in it! The cake was rich and moist yet dense and fluffy at the same time. The skewer inserted at the end of cooking came out clean, so I think it was cooked enough, but the texture was like a brownie as there wasn't a lot of rise. I'm not sure it should even be called a cake as it is more like a torte or brownie.
Now, if you don't try this recipe, one thing I do suggest you try is the chocolate fudge buttercream using regular cocoa powder. This recipe was given to me by the head cook at a Canadian children's camp I worked at in my teens and it is The Best Chocolate Fudge Buttercream Ever! I used to make it by the gianormous bowlful to frost cakes and brownies with at the camp. You'll want to lick the spoon, I promise.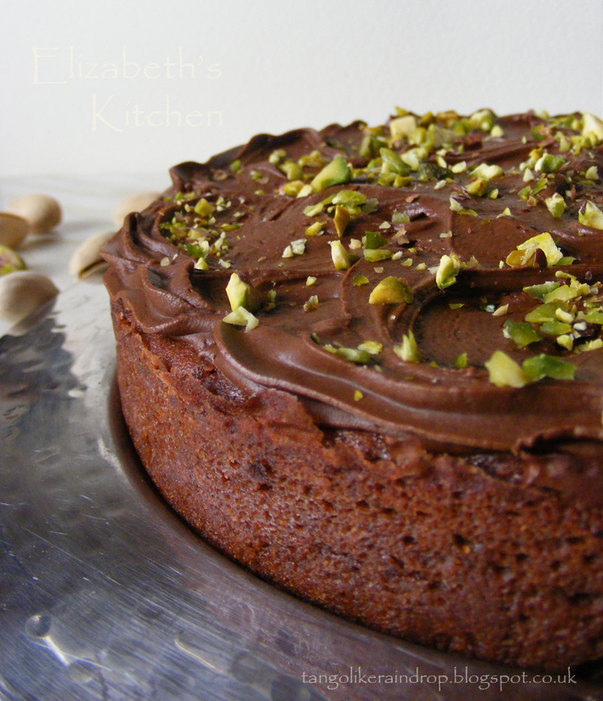 Chocolate Pistachio Cake
A dense, chocolate cake made with leftover mashed potatoes!
Ingredients
1/2 cup + 3 tbsp butter, softened (divided)
1 cup caster sugar
1 large egg
1/2 cup cold mashed potatoes
1 tsp vanilla extract, divided
1 cup self-raising flour
1/4 cup + 3 tbsp pistachio flavoured cocoa powder (divided)
1/2 cup full fat milk
1 1/2 cups icing sugar
1 tbsp pistachio nuts, chopped
Instructions
1. Preheat oven to 180 C. Grease and line a 9 inch in diameter cake tin.
2. Cream 1/2 cup butter and the sugar together until light and fluffy.
3. Add egg and vanilla, beating well.
4. Stir in the mashed potatoes until well incorporated.
5. Sift over the flour and cocoa powder along with the milk, mixing well.
6. Spoon into the prepared cake tin, smoothing the top with a spatula.
7. Bake for 40-45 minutes, until a skewer inserted in the centre comes out clean.
8. Leave to cool in the tin for ten minutes before transferring to a wire rack to cool completely.
9. To prepare the buttercream blend the remaining butter, cocoa powder, hot water, vanilla and icing sugar together until well incorporated (a food processor makes a quick, non-messy job of this).
10. Spread on the top of the cooled cake and sprinkle with chopped pistachio nuts.
Details
Prep time: Cook time: Total time: Yield: Serves 8-12