The OH is one of those skinny people: an ectomorph. You know, one of those people who can eat and eat and eat and not put on a single ounce. He's tired of being so thin so he's making a concentrated effort to eat more high calorie nutritious foods in a bid to gain weight. He picked up 2 kg of mixed nuts since nuts are high in calories, but he's getting a bit tired of eating them on their own.
So I thought I'd try being creative for him.
I've been eyeing up the chocolate dipped Eat Natural bars at the supermarket as an idea for his packed work lunch, but I never buy any as I think they are a little silly expensive for what they are. However, tucked into the reduced bargain section of the supermarket I found a small packet of four Eat Natural snack size bars of mixed nuts with crisped rice, peanuts, almonds and hazelnuts for just 99 pence. When I saw the 2 kg of mixed nuts the OH bought I was inspired!
I scaled up the quantities on the Eat Natural bars ingredients list, replacing glucose syrup with dark muscovado sugar, and thought that adding a bit of dark chocolate would help make the nuts go down easier. Dark chocolate makes everything better, doesn't it?
I wasn't wrong. This experiment was wholly successful! One of the bars fell apart a bit as I was dipping it into the chocolate, but that didn't matter – I still drizzled it with melted chocolate and served it up in a little dish as chocolate nut clusters. My initial recipe involved using whole nuts, but coarsely chopping them would be better and will provide more surface area for the honey/sugar mixture to stick everything together.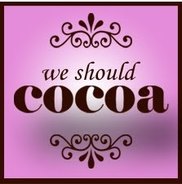 Since this recipe contains both honey and chocolate I am entering it into Choclette's We Should Cocoa challenge for this month, which tasks us to get creative with those ingredients.
This is also a good time to highlight the plight of the bees. The honey bee is not known to occur naturally in Shetland, although there are several species of bumblebee, including one which only occurs in Shetland, the small heath bumblebee (Bombus jonellus vogti). Bee numbers have been steadily declining throughout the UK and Shetland over the last few years. This is thought to be due to changing agricultural practices  including the use of neonicotinoid pesticides. The Soil Association has started a Keep Britain Buzzing campaign which includes sending out free organic phacelia seeds in a bid to get more people growing flowers and they are campaigning for a ban on neonicotinoid pesticide use. You can find out more on their website here. What can we do? Shop organic, support their campaign and plant flowers!
These chocolate honey nut bars are packed full of energy and protein; perfect snacks for my little hill walking adventurers, for the OH and and for me as a high protein post-workout snack.