I lost my blogging mojo a little bit since the New Year. Things have been incredibly busy of late, with me often working on several different projects at the the same time in between juggling home and child-rearing responsibilities (oh, and getting married!)
In January I started writing for Promote Shetland's newly launched Taste of Shetland website, and I began writing a series of articles on sustainable fishing in Shetland for Fish on Friday. Both these freelance jobs involve quite a bit of research and time to compose, meaning my own blog has been neglected somewhat.
Plus, I experienced what can only be described as stagefright.
I started blogging just over two years ago and it began as a private project. Posts were often a cut and pasted recipe I'd tried from another website and a terrible flash photo to accompany. There was no accompanying text unless it was a few notes for my own reference. No one was meant to see it but me as it was a sort of online cookery notebook.
Two months later I joined Twitter and met a fantastic welcoming community of like-minded food bloggers. I took the plunge and opened my blog up to the public and was overjoyed when I hit 250 pageviews in one day.
Then, at the turn of 2014 my blog went what can only be described as viral. I was really pleased with how it had been slowly ticking along, with my own little loyal audience, and then boom!  I have had twice as much traffic to my little website in the last three months as I did in the first two years.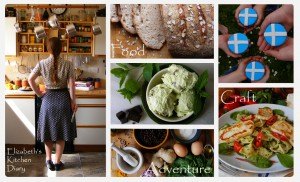 I got stagefright!
I woke up a few weeks ago and looked at my Blogger blog and I didn't like what I saw. It looked 2D, flat and amateurish. It was fine and dandy for my blogging abilities two years ago, but I needed to do something with it. Something big. Something I could fully customise.
My husband suggested I move over to WordPress. He'd just set up his own sound engineering website with self-hosted WordPress and thought it was really easy to use. My immediate reaction was no (I can be a bit stubborn when it comes to big changes). I didn't want to lose everything I'd already written and all the lovely encouraging comments from my readers.
Dear husband patiently sat me down and showed me a YouTube video which showed just how easy it would be to transfer from Blogger to WordPress. All my posts, photos and comments would be transferred. He offered to do it for me (and he offered to design me up a new logo!).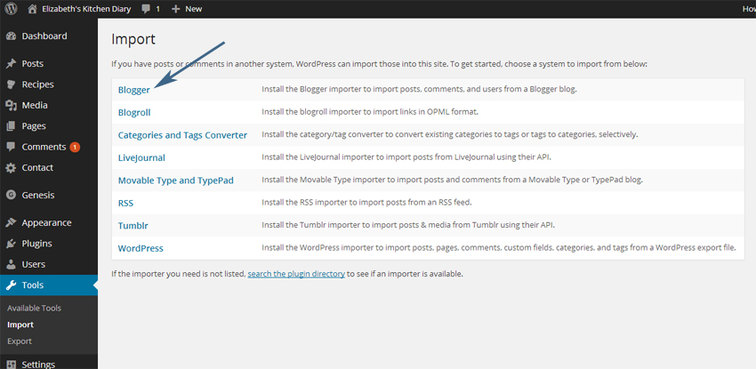 And so he did!
He switched my domain registration and email provider to a reliable company powering their servers with green energy, bought a web hosting package with them and a swish WordPress template and we shut down my website for a fortnight as we did the switch.
Everything transferred within a matter of minutes. Easy peasy.
However!
The formatting on all my older posts ended up a complete mess. The images transferred in full size into the WordPress media library, but on the blog posts themselves they were substantially reduced in quality and they were all over the place. I had to manually remove each and every image from every single blog post and reinsert them using the WordPress 'add media' function. It wasn't difficult to do, but when you've moved 350 posts it was rather time consuming!
It felt like I had emptied out all my digital cupboards, piled everything up on the table, cleaned the cupboard and I had to put everything back, piece by piece, into the correct place.
I deleted 125 of the posts I wasn't 100% happy with and kept the rest. The text in each post had to be reformatted, paragraph spacing fixed,  images removed and replaced and the posts categorized for searchability. My theme allows me to place thumbnail images in pre-determined sections (ie: Ice Cream, Adventure, Craft, etc.) and to do this I had to add metatags to each post. Again, easy but time consuming, especially when one is working on a rubbish laptop and most of the time is spent waiting for the computer to respond!
All my recipes posts lost their 'Print recipe' function and that's the last thing I need to fix. After I sign off on this blog post I will be installing a premium recipe plugin which will allow my readers to convert between units (that means you, my dear American readers, you will be able to convert my gram measures into cups!) 🙂
Another thing to note is that Blogger post urls all end in .html so you need to make sure that if you've placed internal links to your own blog posts you need to add .html to the WordPress custom permalink (or go back and change each and every link to the new link url manually!). External links are transferred fine.
All of this was paid for by the pennies I have earned from freelance writing. I've also bought myself a swish new camera, a Fuji Finepix HS50 EXR, the recent upgrade of my seven year old Fuji FinePix S5700. This new camera is amazing and takes superb photographs! It makes me look I know what I'm doing when it comes to photos. My old camera has bits falling off of it and the flash spring broke about two years ago (all this time I'd been taking all my photos with my index finger wedged under the flash to hold it up). That camera has been passed on to the children to play with.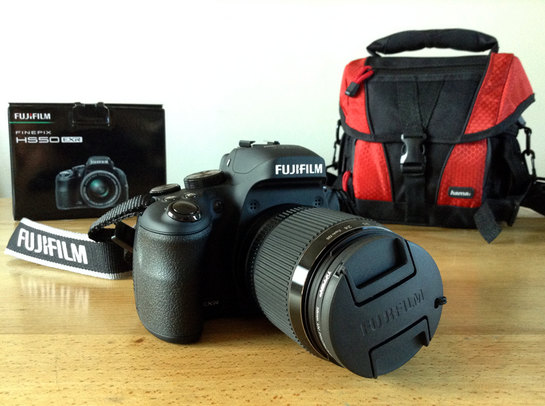 It sort of reminds me of when I was a child growing up in rural Canada. I collected discarded beer bottles from the ditches, washed them out and returned them to the liquor store from whence they came. You could get a refund of 95 cents per dozen beer bottles back in the late 80's. My mother didn't drink, so my only source of beer bottles were the country ditches. I saved up those pennies for nearly two years to buy myself my first (and only!) 10-speed bike. It was white and I blissfully cycled those rural country roads for many a year on it.
So this brand new all-singing, all-dancing website is the grown-up equivalent of that bicycle, and I hope you enjoy what I've done with my saved up pennies!
For those of you considering switching from Blogger to WordPress, it is very quick and easy to do, but reformatting everything is time consuming but I think it's definitely worth it.
My blogging mojo has returned in full force. I have plenty of ideas to share, and I've learned to manage my time more effectively so I can balance my freelance work with my blogging 'hobby'.
Thank you, dear reader, for being part of this journey with me! xx
Have you moved from Blogger to WordPress? How was it? Do you have any tips/advice for others for the move?
Update: Some new problems have come to light after the transfer:
1. My RSS feed isn't working properly now. This is something to do with relative and absolute links? The text will go through fine but images are all broken. Tech Support (aka: My Husband) is working on it to try and fix it. In the meantime, Bloglovin' hasn't been updated since my last Blogger post: Horsebread, as it uses this RSS feed. Feedly.com is working though, with all recent posts showing up, photos and all.
2. I bought and started using the new elizabethskitchendiary.co.uk domain name last July and Blogger had this nifty feature that redirected my old blogger url to my new domain. Any links to the old tangolikeraindrop.blogspot.co.uk site will now go to Blogger's holding page as they don't have a redirect feature (that I know of).