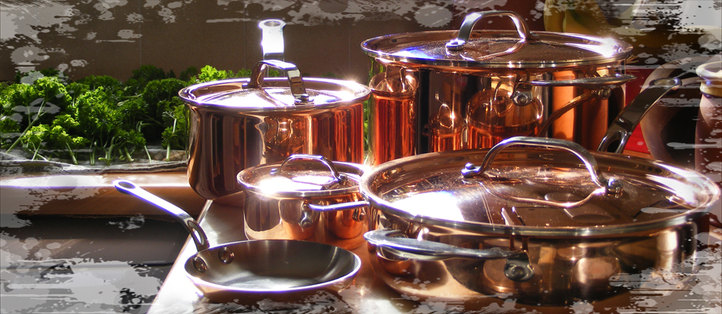 Nearly one year ago the fine folk at ProWare contacted me and asked if I would like to try out some of their recently launched cookware products. Based in Sheffield, England, they make a range of unique copper tri-ply pots and pans. Each pan consists of three layers: a stainless steel interior, an aluminium core and an absolutely gorgeous copper outer layer.
When my parcel from ProWare arrived I was overwhelmed with how beautiful they were – so much so I arranged all my new pots and pans in the corner of my kitchen and stared at them, covetous and protective, like the dragon Smaug and his treasure.
A few days later I began to use them and my cooking experience has been revolutionised. These pans are amazing! Their unique three layer construction makes for a very quick and even heat distribution, and they are really easy to clean. Although they are dishwasher safe I prefer to handwash mine, as I have been cultivating a very attractive tarnished copper finish on my pans over the last year.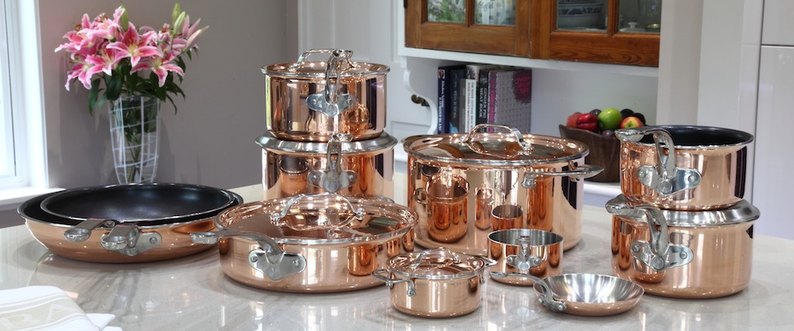 Now, to celebrate the relaunch of Elizabeth's Kitchen Diary, ProWare have offered my readers the chance to win not one but two fantastic copper tri-ply pans of their very own!
The prizes for one lucky winner are:
1 x Copper Tri-ply 24cm Sauté Pan RRP £89-99
"In addition to sautéing this pan is perfect for family portions of risotto, chilli & chowder. The copper tri-ply lid will seal in steam & liquids making it ideal for hob-top braising. This heavy-duty pan is extremely versatile and will not disappoint the home cook."
1 x Copper Tri-ply 9cm Mini Pan RRP £19-99
"The ProWare 9 cm mini-pan allows precision and control in the preparation of smaller & more delicate elements of any dish. Used in professional kitchens for the preparation of finer, more subtle flavours it may also be used as an attractive serving dish for sauces, chutneys, vegetable portions or individual desserts."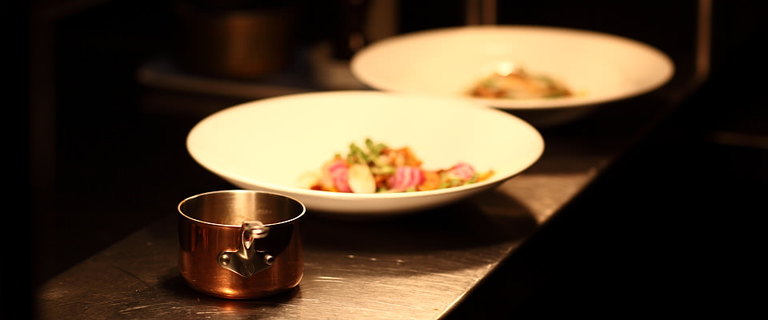 PROWARE TRI-PLY COPPER PANS GIVEAWAY
How to Enter
For your chance to win two ProWare Copper Tri-ply pans enter using the Rafflecopter form below. Come back and tweet about the giveaway every day for more chances to win!
Terms & Conditions
This giveaway is open to UK entries only. Entrants must be age 18 or over. The winner will need to respond within 48 hours of being contacted; failure to do this may result in another winner being selected.
 The prize is offered and provided by ProWare. The prizes are 1 x Copper Tri-ply 24 cm saute pan and 1 x Copper Tri-ply 9cm mini pan. There is no cash alternative and the prize is not transferable.
If you need some help using Rafflecopter, here's a quick clip to show you how. Rafflecopter will pick the winner at random from all the entries received. I will be verifying entries and any automated entries will be disqualified.
Closing date is midnight on Monday 26 May 2014 and one winner will be announced that day.