In collaboration with Aruba Tourism.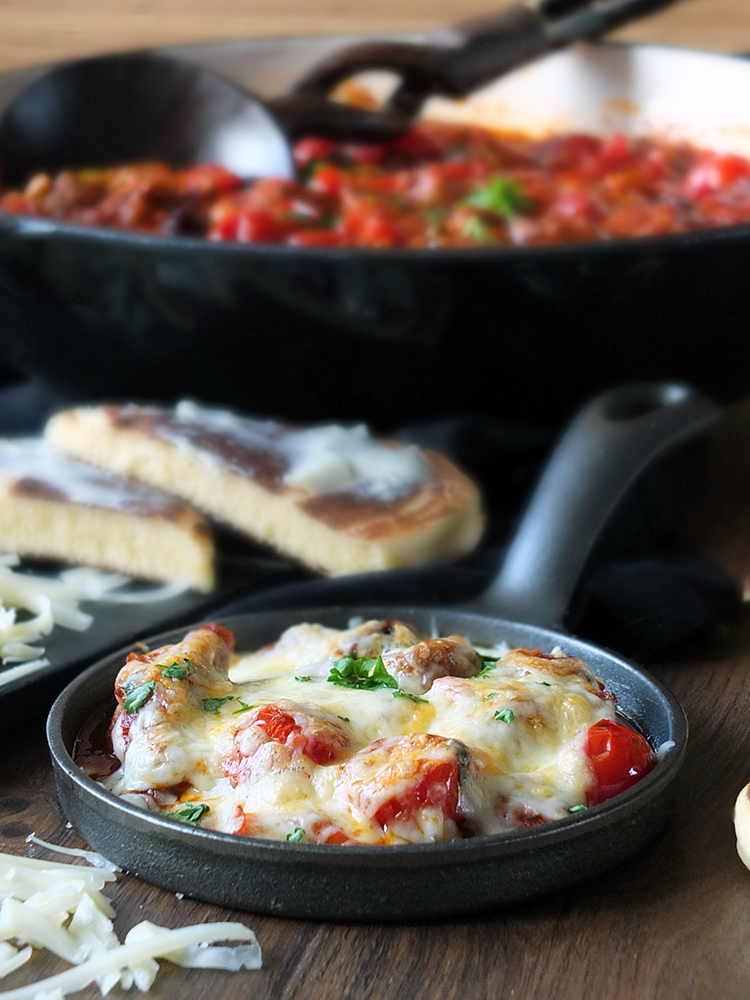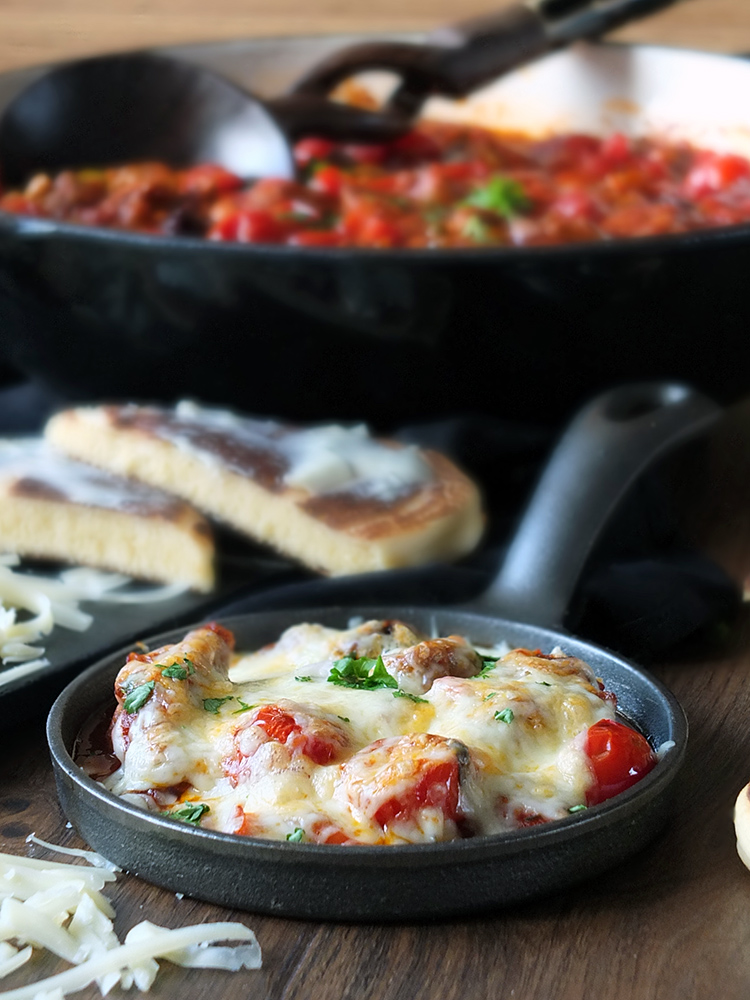 Succulent pieces of stewed beef swimming in a spiced creole sauce with prunes, cashews, and olives all smothered with Dutch cheese. What more could one ask for on these bitterly cold Winter evenings? This is the ultimate bowl of Dutch Caribbean-inspired comfort food.
Way back when the Dutch took over Aruba, a tiny island just 18 miles north of Venezuela, folk were frugal with what ingredients they happened to have as they had to make do in between sailing ship deliveries (not unlike us Shetland folk!). The Dutch have always loved their cheese, and when the settlers there had finished eating the soft insides of their Edam and Gouda wheels, they would pass the wax rinds on to their servants who would fill them with a spiced shredded meat mixture and bake them so that the cheese melted.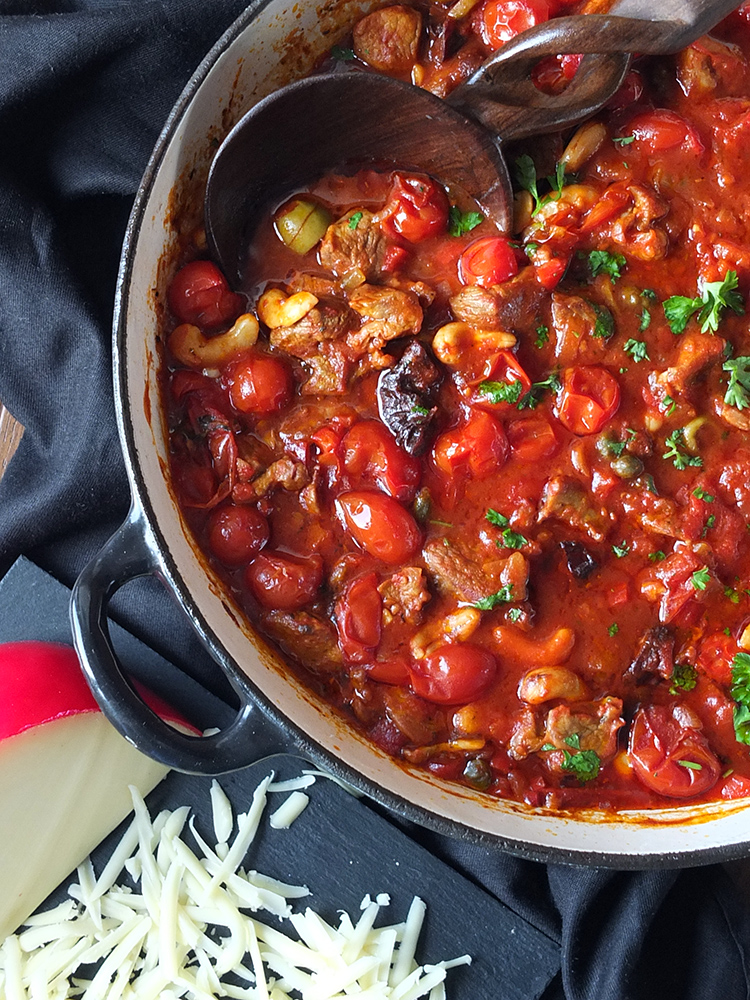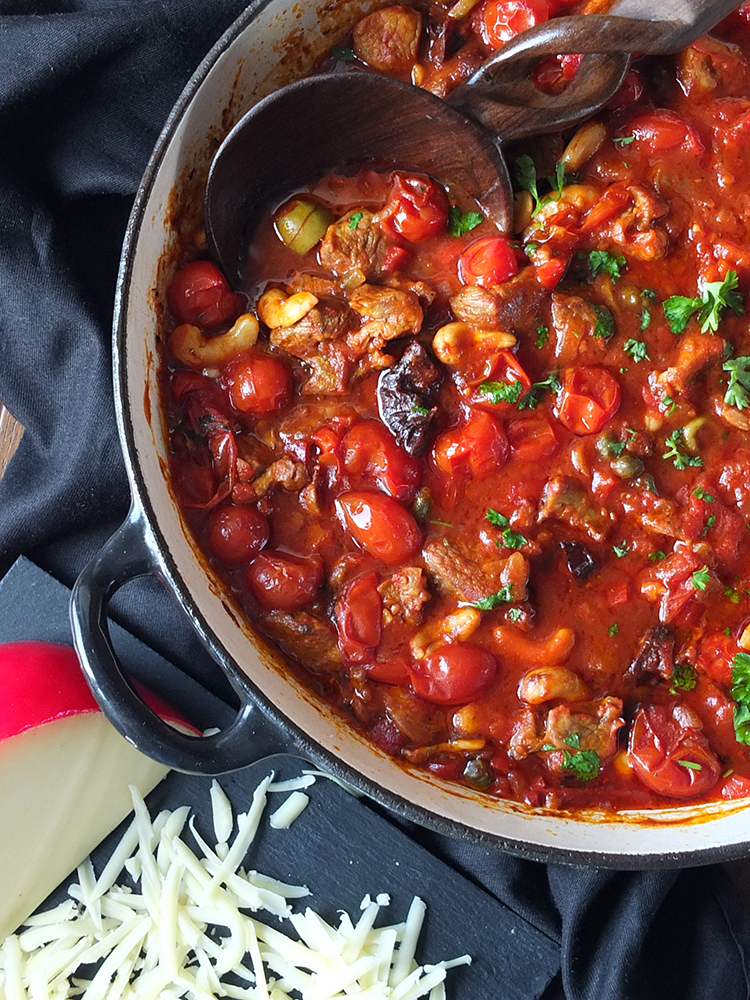 There are as many different variations of Keshi Yena as there are households and restaurants in Aruba. I had the pleasure of trying several different varieties of Keshi Yena when I was in Aruba earlier this year, and my favourite was the one served at the Papiamento Restaurant as a starter. It was made with stewed beef, local spices, cashews, sultanas and olives in a spicy creole sauce smothered with shredded Gouda in an individual-sized cast iron pan.
Carefully picking apart the dish as I ate so I could identify all the ingredients I vowed I would try and recreate it when I returned home to Shetland. It was just so delicious!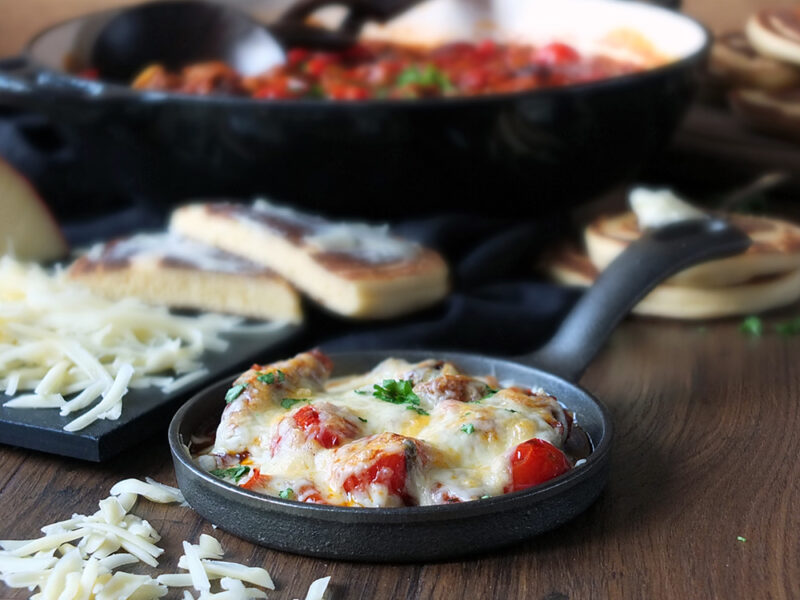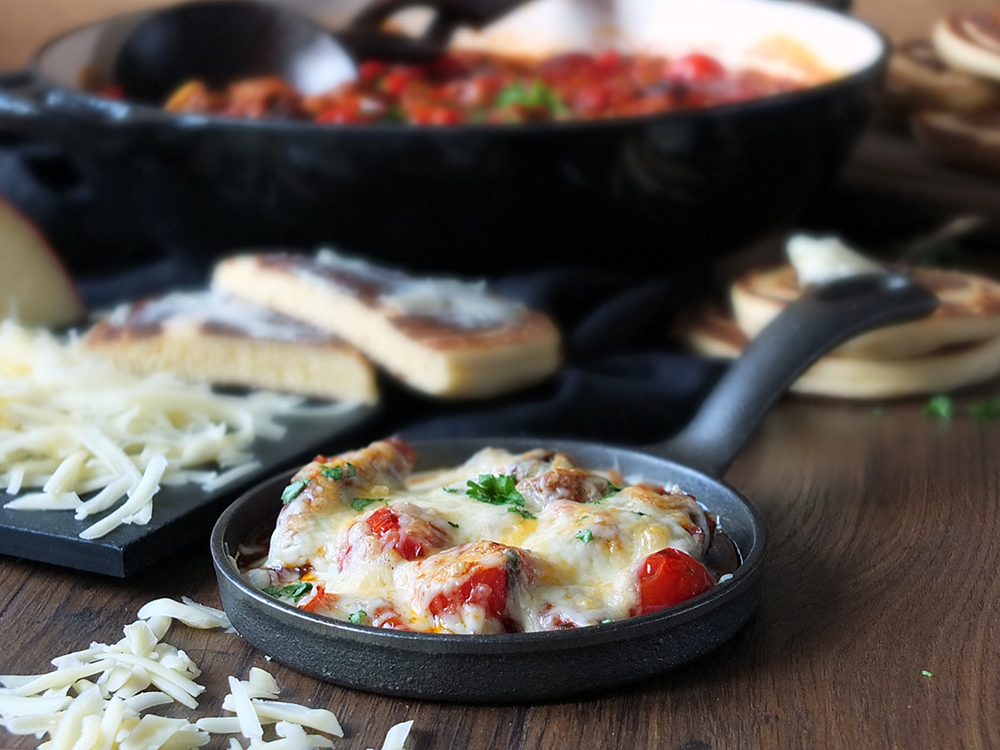 For my recipe recreation, I seared cubed beef in oil and set it aside while I prepared a rich spiced creole sauce based on a recipe from Shivi Ramoutar's Caribbean Modern cookery book. Once the sauce had thickened nicely I returned the meat to the pan along with some olives, capers, sultanas, prunes and cashew nuts.
This was slow cooked in the oven for several hours, and to serve, I spooned some into a small cast-iron frying pan, sprinkled the stew generously with shredded Edam cheese and grilled it until it was melted. This was the way it was served in the Papiamento Restaurant (pictured below, left).
I have also enjoyed Keshi Yena made with shredded chicken wrapped in slices of Gouda in the West Deck (pictured above, right). To make it this way, cheese slices washed with beaten egg are used to line a shallow baking dish, the shredded filling is added and more cheese slices are arranged over the top to create a cheese shell. It's then baked. A cheese lover's perfect dish!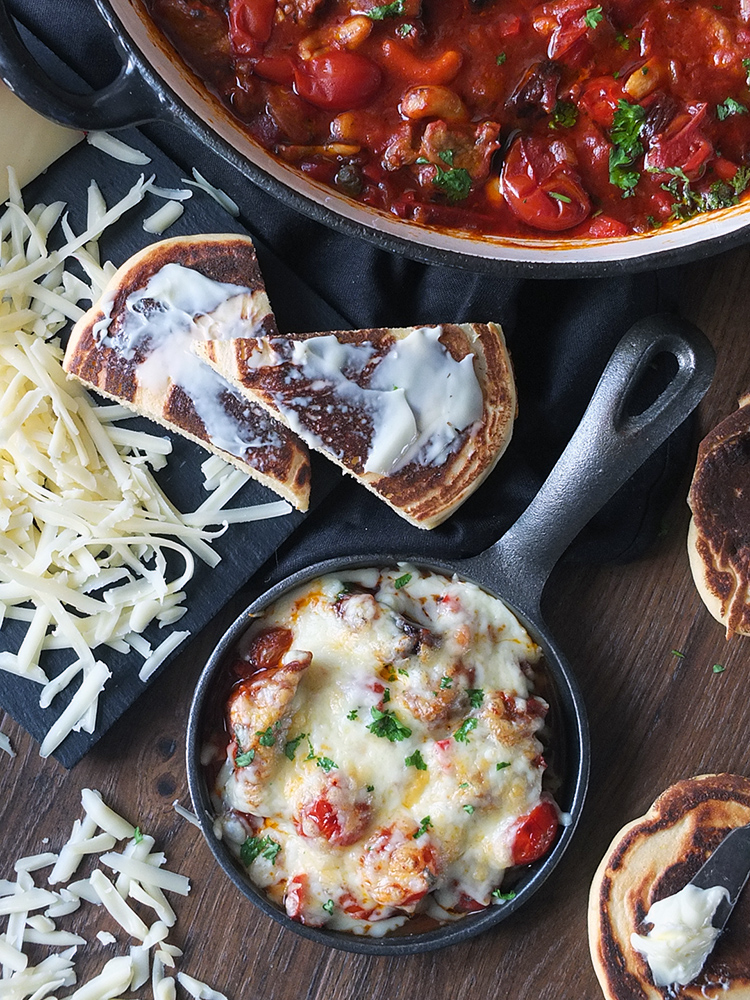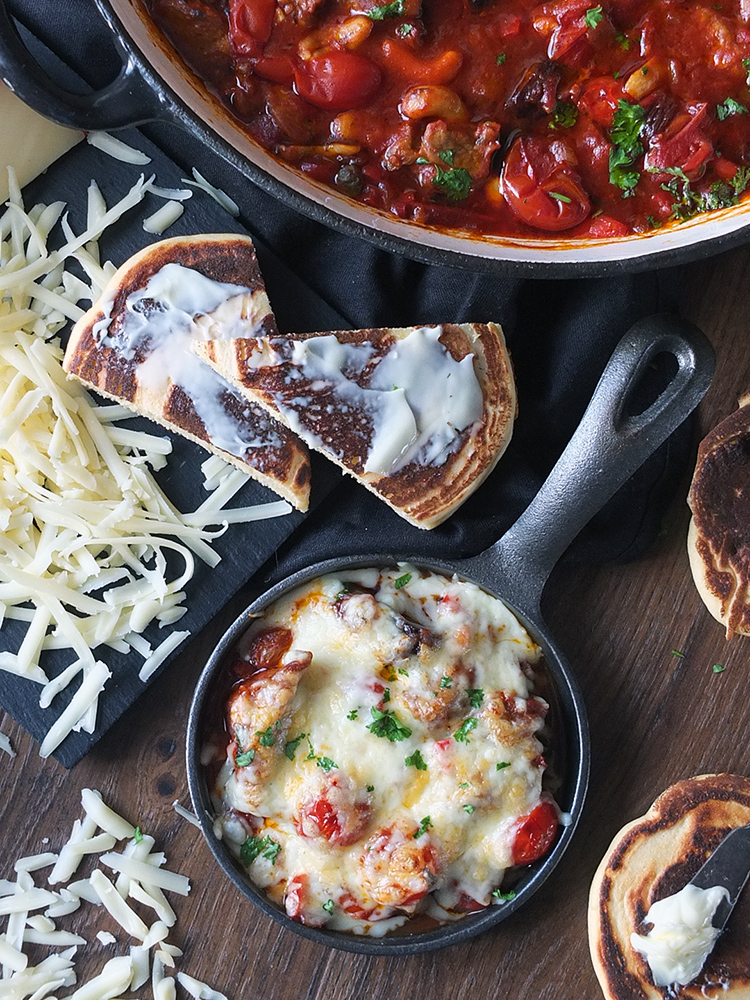 In traditional Aruban style, I served my Keshi Yena with pan bati, a beaten cornmeal flatbread popular among the locals. You can find the recipe for pan bati here.
Don't be put off by the long ingredients list below. It really is simple to make – just sear your meat in some oil, saute your veg until soft, throw the rest of the ingredients in except the cheese and bung it in the oven for a couple of hours all while completely ignoring it. Then, spoon it into a serving dish, sprinkle with cheese and grill until it's melted. Easy peasy!
Have you ever been to Aruba? What was your favourite dish you ate while there?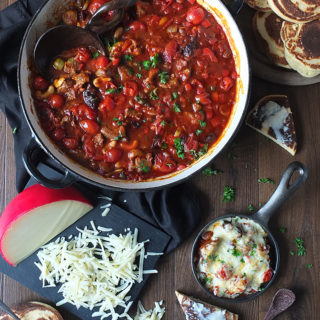 Aruban-Inspired Keshi Yena (Stuffed Cheese)
Succulent pieces of stewed beef swimming in a spiced creole sauce with prunes, cashews, and olives all smothered with Dutch cheese.
Print
Rate
Affiliate Links
This recipe card may contain affiliate ingredient and equipment links. As an Amazon Associate I earn from qualifying purchases.
Instructions
Preheat oven to 160 C.

Heat 2 tbsp of the rapeseed oil in a heavy based casserole dish.

Sear the meat, in batches, until browned all over. Remove with a slotted spoon and set aside, reserving the juices.

Add the remaining oil and saute the onion, celery, red pepper, garlic and chilli for five to ten minutes, stirring occasionally, until the vegetables soften.

Add the thyme, oregano and tomato puree and stir well to combine.

Add the tinned cherry tomatoes, stock cube, vinegar, butter and sugar and bring to a simmer.

Add the reserved browned meat along with the olives, capers, raisins, prunes and cashews.

Slow roast, covered, in the middle of the oven for 1.5-2 hours.

Season well to taste, and spoon into individual serving dishes.

Sprinkle liberally with grated Edam or Gouda and grill until melted and browned.

Serve immediately with buttered pan bati.
Notes
This recipe makes enough to serve eight people, but it freezes well, Simply defrost and reheat as needed.
Environmental Information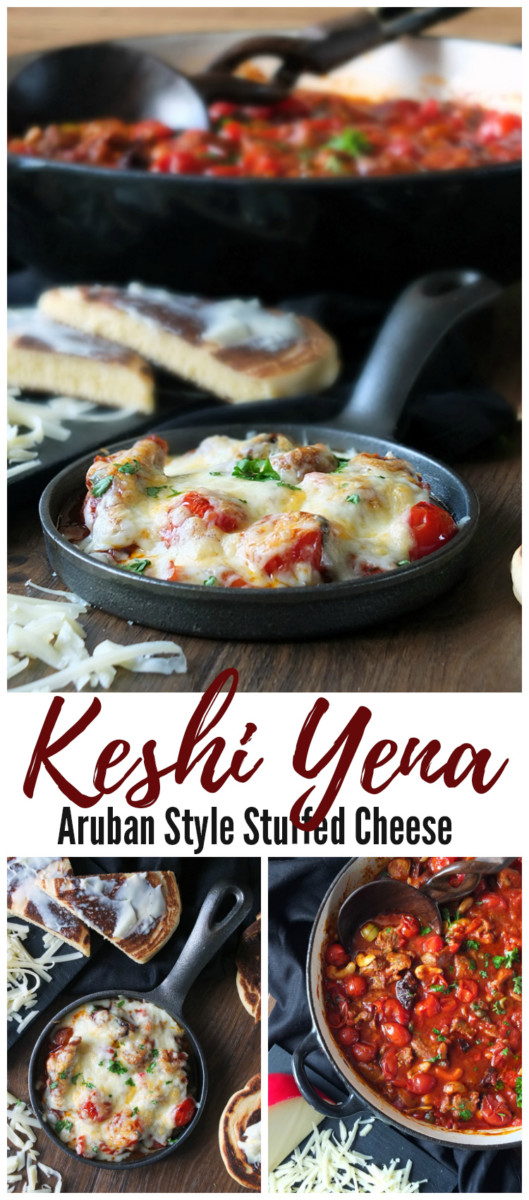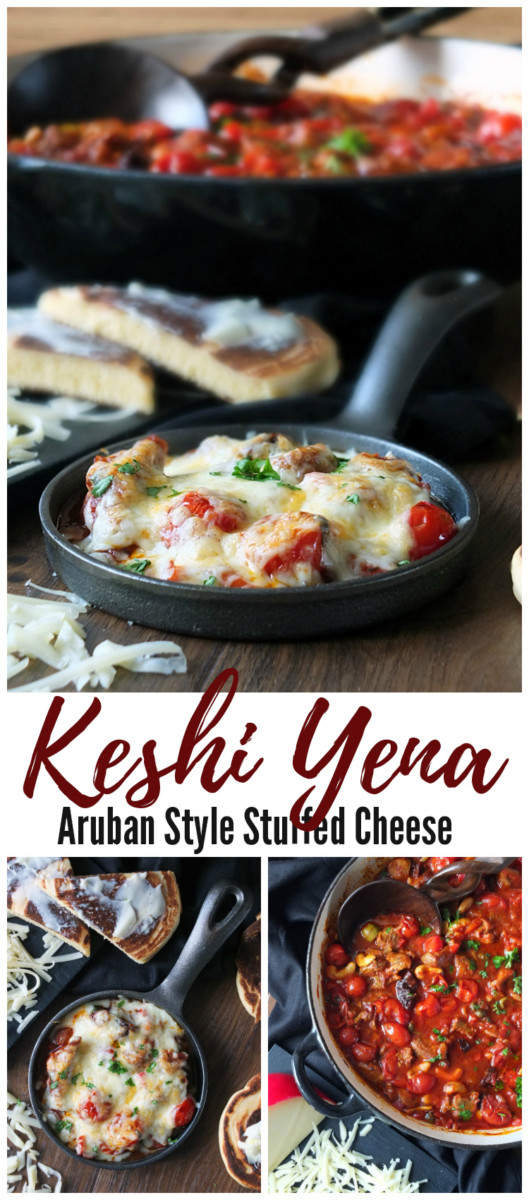 [color-box]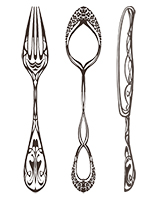 Have you made this recipe?
Take a photo and tag @tangoraindrop or use the hashtag #elizabethskitchendiary and share on Instagram and Twitter. It would make my day to see your creations!
[/color-box]
Elizabeth was a guest of Aruba Tourism during her stay on the island. With thanks to the Papiamento Restaurant and West Deck for the wonderful dining experiences. As ever, all thoughts and opinions expressed are ours. Thank you for supporting the brands who make it possible for me to do what I love: mess up my kitchen and share recipe stories.