Tummy troubles are a common problem in younger children, according to recent research, causing them to miss out on many important childhood experiences. The causes of this stomach upset are often misunderstood but, in some cases, if the child is struggling with the A1 protein in regular cows' milk, switching to a2 Milk™ could make a big difference. #ad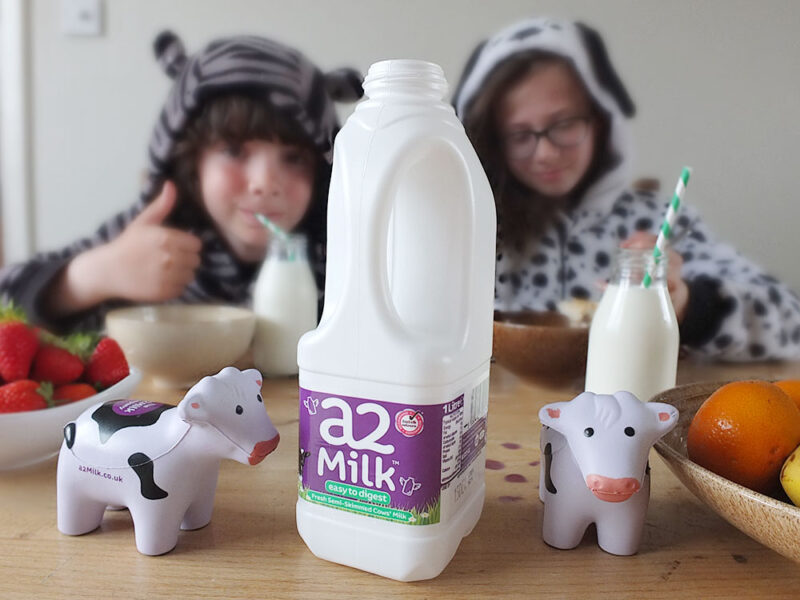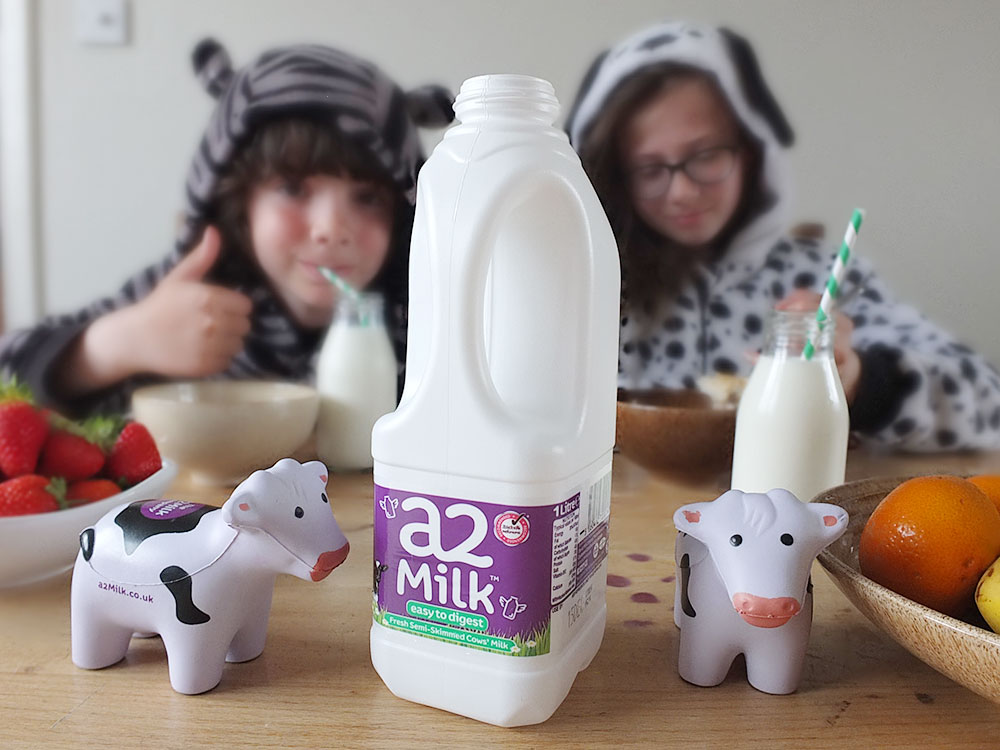 A new poll, conducted by The a2 Milk™ Company, reveals tummy ache as the most common reason for children feeling under the weather, with 95% of parents saying their child had experienced it at some point.
Leading nutritional therapist and author of Be Good To Your Gut, Eve Kalinik, suggests that diet can play an important role in the cause of gut-related issues for children. She believes that trying a simple switch in the type of cows' milk they drink could potentially resolve some of their symptoms and enable them to stop missing out.
"Looking more closely at the diet should be an important factor when assessing any digestive-related symptoms. I see many 'mini' clients whose mums don't necessarily consider that commercial cows' milk dairy could be one of the contributory issues. However, when they try switching to an A2 protein milk this can often help to resolve certain symptoms. Obviously, this is entirely individual, and it is all about trial and error but looking at the diet and making small changes like swapping to a2 Milk may help and be one crucial factor. – Eve Kalinik"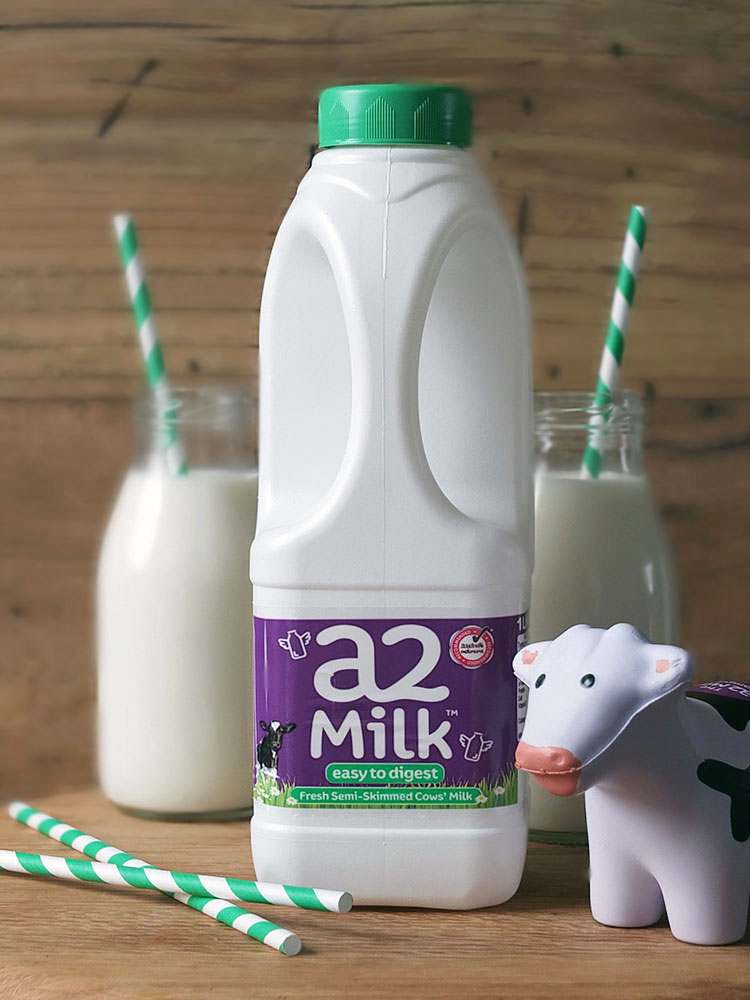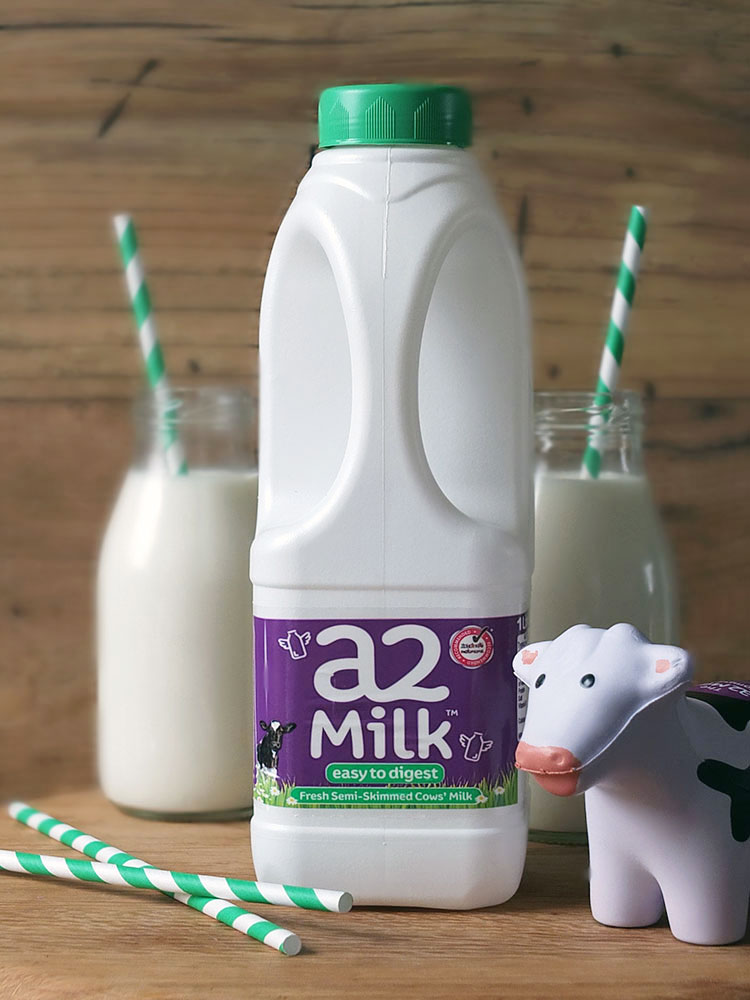 What is a2 Milk™
Did you know that not all cow's milk is the same? Way back when, all cows only produced the A2 protein, but domestication of the cattle led to cows developing the A1 protein. Nearly 70% of all dairy cows these days produce the A1 protein, which can trigger the symptoms of milk intolerance in sensitive individuals as the A1 protein is much more difficult to digest than the A2 protein.
a2 Milk™ contains no A1 protein, meaning it's gentle on sensitive tummies. It's natural cows' milk with nothing added and nothing is taken away, just as nature intended. As such, it's suitable for the whole family.
a2 Milk™ is available in most supermarkets in the UK priced at £1.39. You can also find them on Facebook, Twitter and Instagram.
Please note that a2 Milk™ is not suitable for anyone with cows' milk protein allergy.
The a2 Milk™ Tummy Trouble Challenge
The a2 Milk™ Company challenged us to replace our usual milk with their a2 Milk™ for one week and to document any differences. My mother used to suffer quite badly with an upset stomach after she consumed dairy, although she didn't have an officially diagnosed lactose intolerance. Now that I have learned more about the difference between A1 and A2 proteins, I wonder now if a switch might have been able to help her enjoy a wider range of foods.
Both of my younger children got on really well with the week-long switch. Neither complained of any stomach upsets through the week, which is a good sign. They both really love their milky Scots porridge oats breakfasts in the morning, and a2 Milk™ made for a rather delicious start to their day, with no difference in taste.
*Research carried out by OnePoll of 2000 parents of 2-16-year-olds that attend nursery or school between the 26th April and 9th May 2018.
This is a sponsored post for a2 Milk™. Thank you for supporting the brands who make it possible for me to do what I love: mess up my kitchen and share recipe stories.