After a busy week, a rainy Sunday almost feels like a blessing with its opportunity to slow down, relax, and enjoy the finer things in life such as a cup of Good Earth Tea in your favourite mug.
This post has been written in collaboration with Good Earth, although all thoughts and opinions expressed are our own. Thank you for supporting the brands that make it possible for me to do what I love: have lazy rainy Sundays quilting with a cup of herbal tea.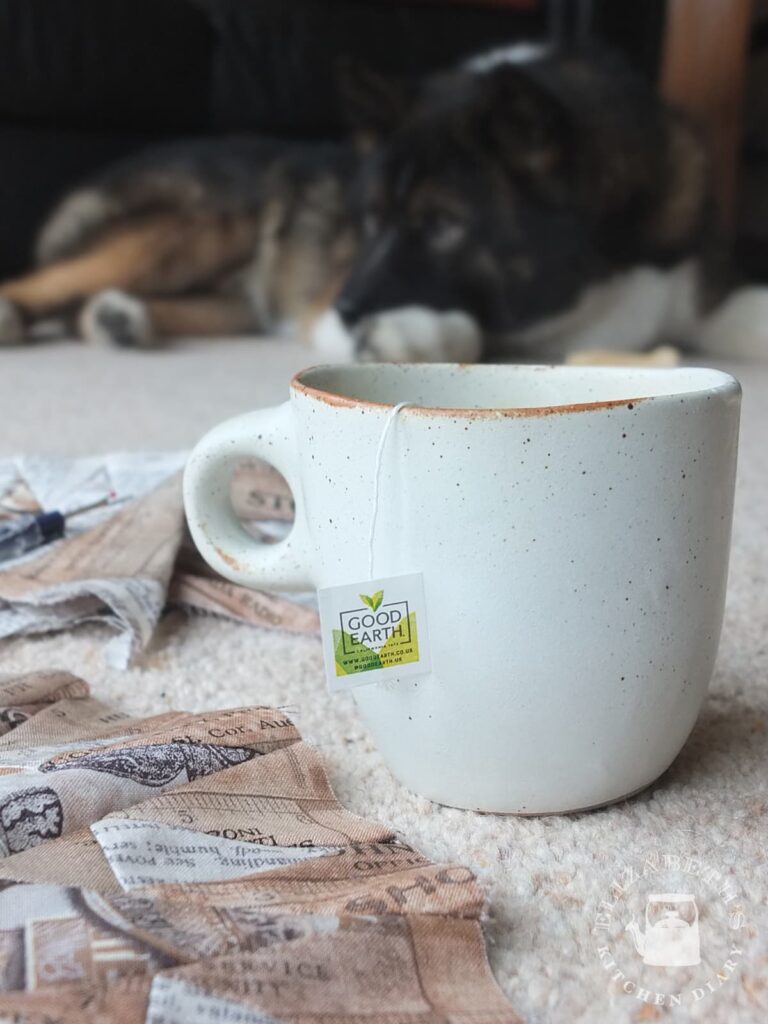 Lazy Sunday mornings
Dear reader, it's been a rather full-on week. You know, one of those weeks where you wake up and hit the floor running in an attempt to get to the end of the ever-growing Do To list.
Last Sunday morning I woke up, and there was nothing pressing for me to do. Deadlines could wait. It was also hoofing it down with rain, so there was no temptation to take advantage of good weather with some outdoor adventuring.
It was time to slow down.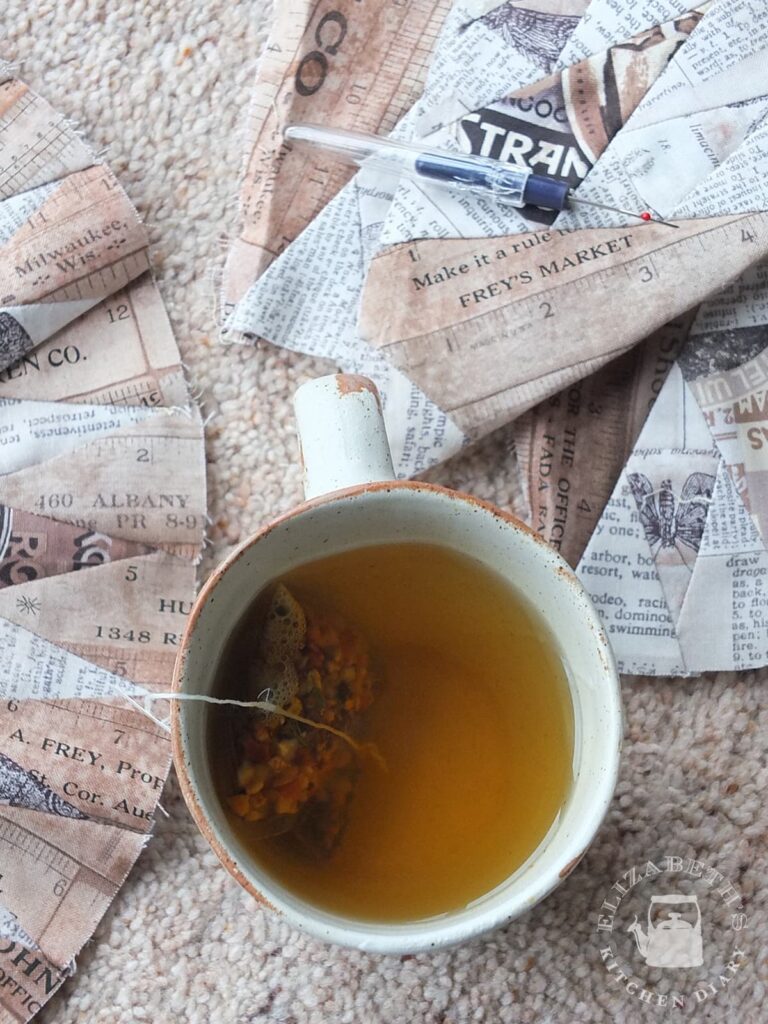 Mariner's Compass Quilt – Take Two
It was time to pick apart my first attempt at making a quilt block after more than twenty years.
I'm making a Mariner's Compass quilt for Mrs Muir (the 29-foot clipper I'm learning to sail), and not just any old Mariner's Compass quilt either. It's going to have a selection of 32-point double halos, the trickiest of the Mariner's Compass quilt blocks to make.
Trust me to start with something complicated.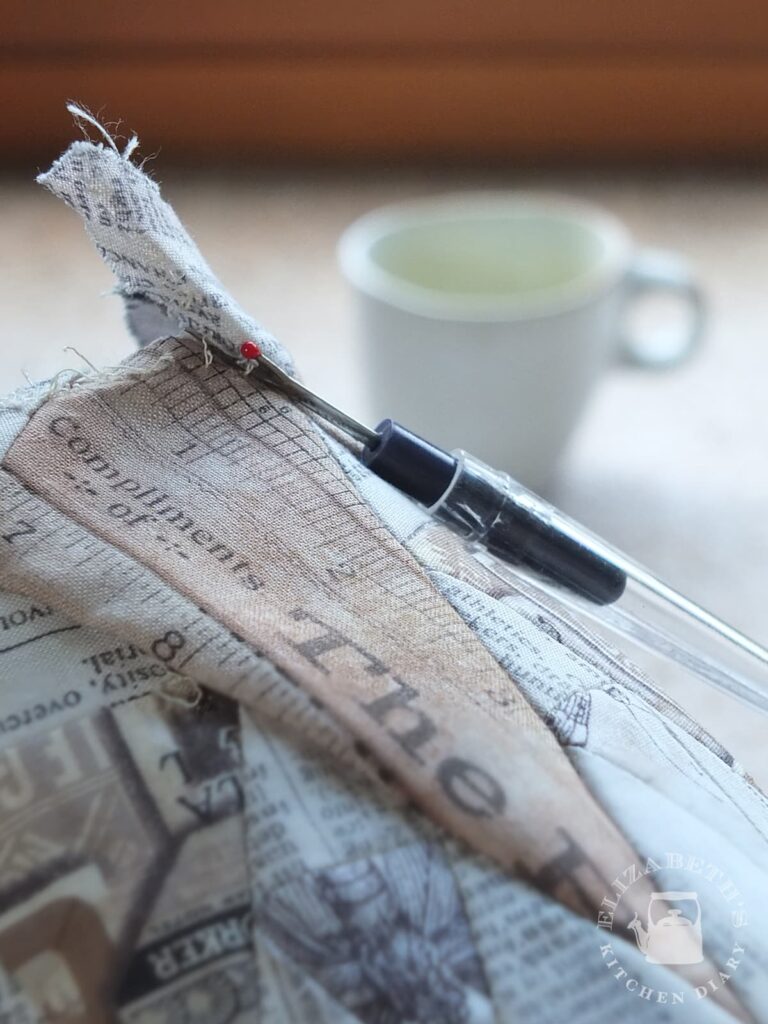 My first block didn't lie flat.
My second did, and I know where I went wrong with the first. I was not careful enough with my 1/4-inch seams. Every millimetre counts. Mistakes happen. Sometimes it takes a little time to get things right.
So, I spent a gloriously rainy Sunday morning sipping the most flavoursome lemon, turmeric and ginger tea I've ever enjoyed while picking my first quilt block apart. This was done under the watchful eye of one of two gorgeous Akita dogs we were dogsitting over the weekend.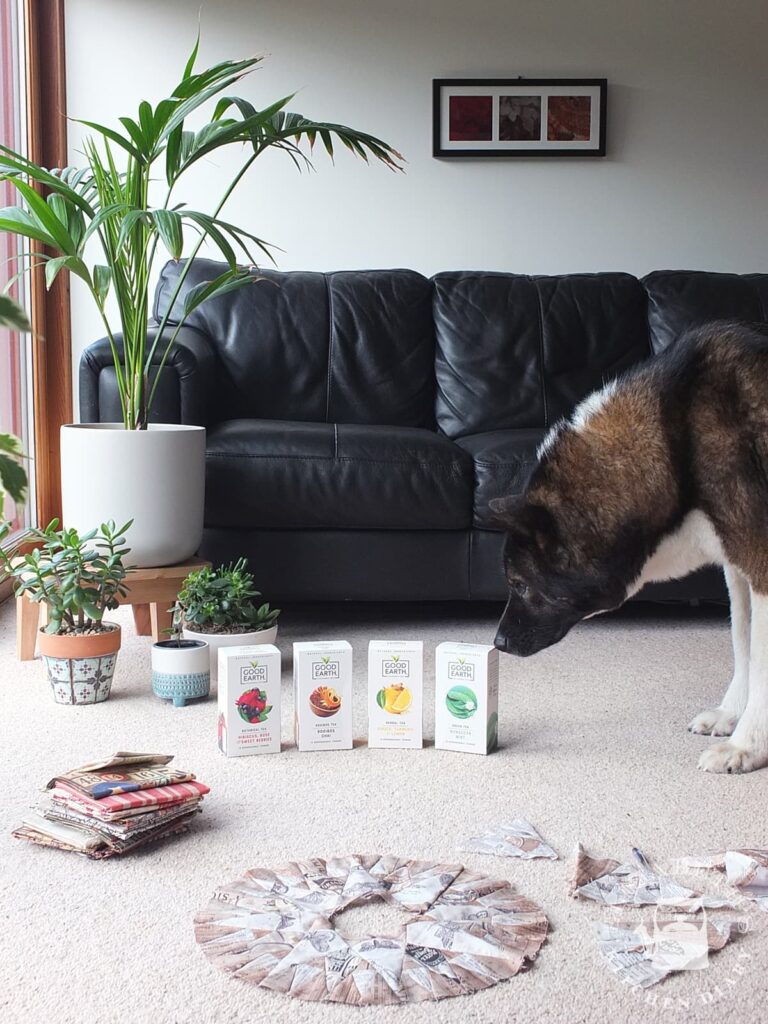 Good Earth Tea
Born in 1972 in California, Good Earth Tea produce a range of herbal infusions, kombucha and Good Energy drinks.
As an eco-conscious company, their tea bags are 100% compostable. Let me tell you, the flavour of their tea is unbelievable!
Think of it as the difference between tasting a bland supermarket carrot or tomato, and then trying an organic, vine-ripened one straight off the plant or out of the ground. They aren't comparable.
These teas, the flavours jump out at you. It's a taste sensation on the tongue; a wholly pleasant experience.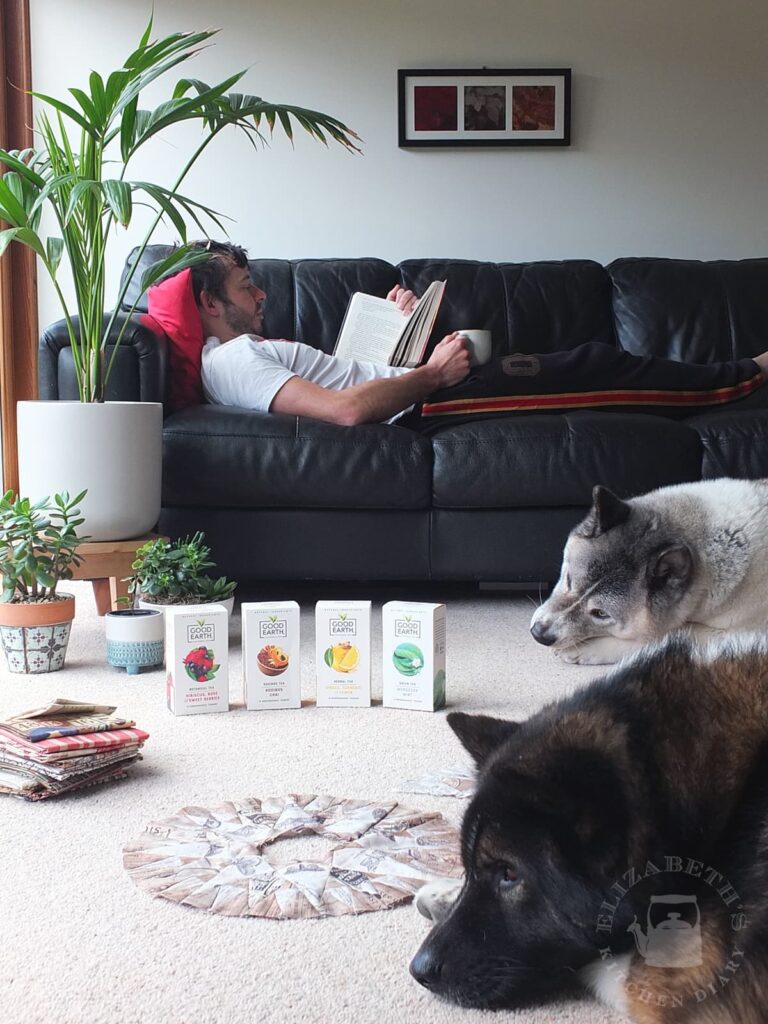 What's in Good Earth Tea?
Natural goodness and bold flavours.
There's nothing artificial in one of their biodegradable tea teabags, just real ingredients bursting with flavour.
Their black tea and herbal infusions ranges include a variety of flavours including Rooibos Chai (perfect for these cool, Autumnal days), Hibiscus, Rose & Sweet Berries (a fruity pick-me-up), Green Tea with Moroccan Mint (next level refreshing!) and my personal favourite: Ginger, Turmeric and Lemon.
You can buy their product through their website www.goodearth.co.uk and 1% of their profits go to environmental non-profits. Every tea bag gives back to the planet, big time.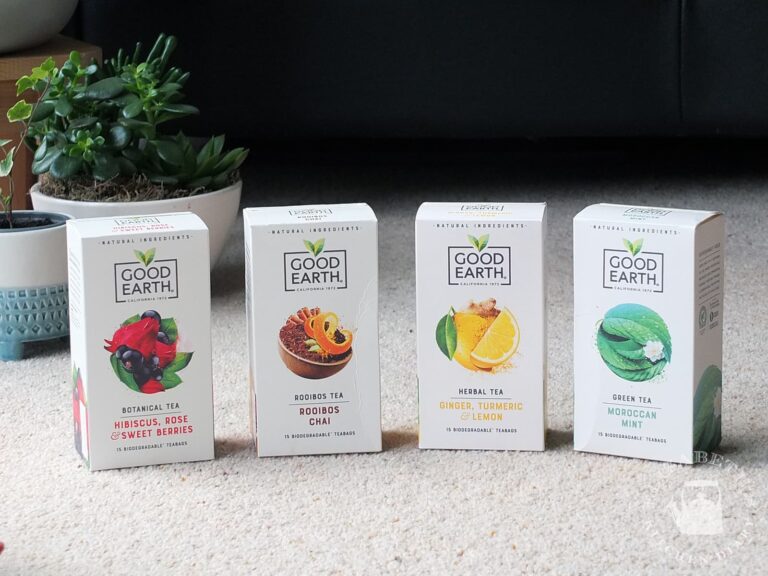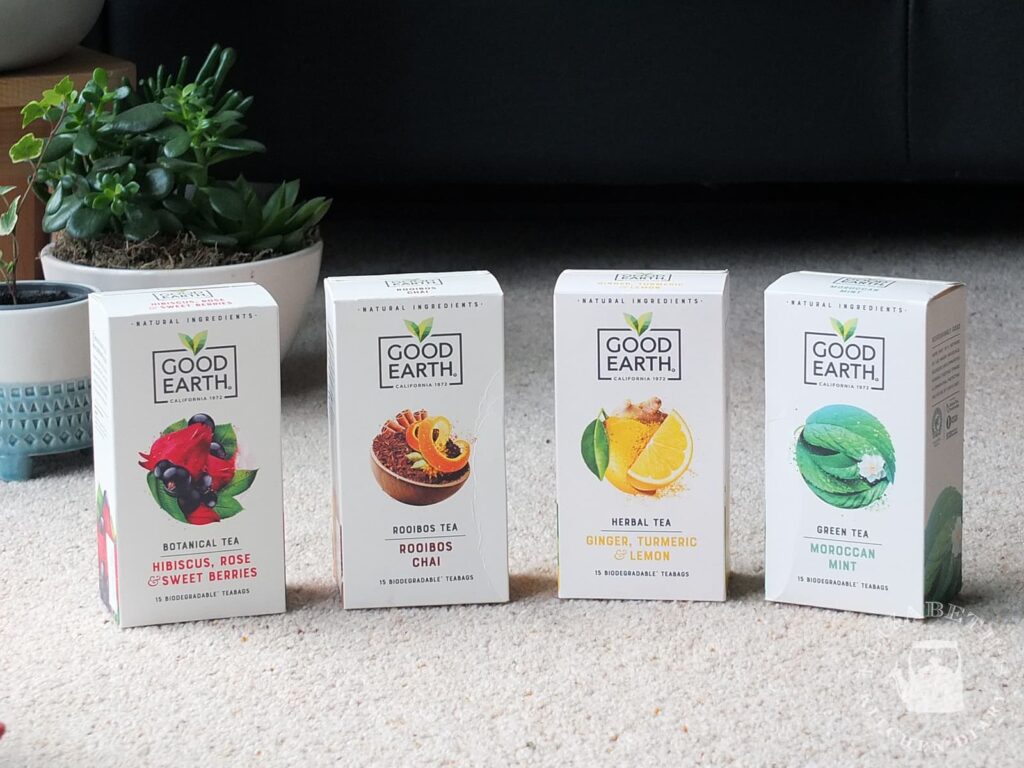 Try Good Earth Tea for 50% off – Shopmium Cashback Campaign
Have you heard of Shopmium? It's a free app that enables you to access exclusive offers on everyday brands found in the supermarket – like trying Good Earth Tea for 50% off!
As a user, you simply buy the featured product from your nearest store, take a picture of your receipt and get cashback paid directly into your PayPal or bank account!
When will you try it, and most importantly, which flavour of the tea will you try first?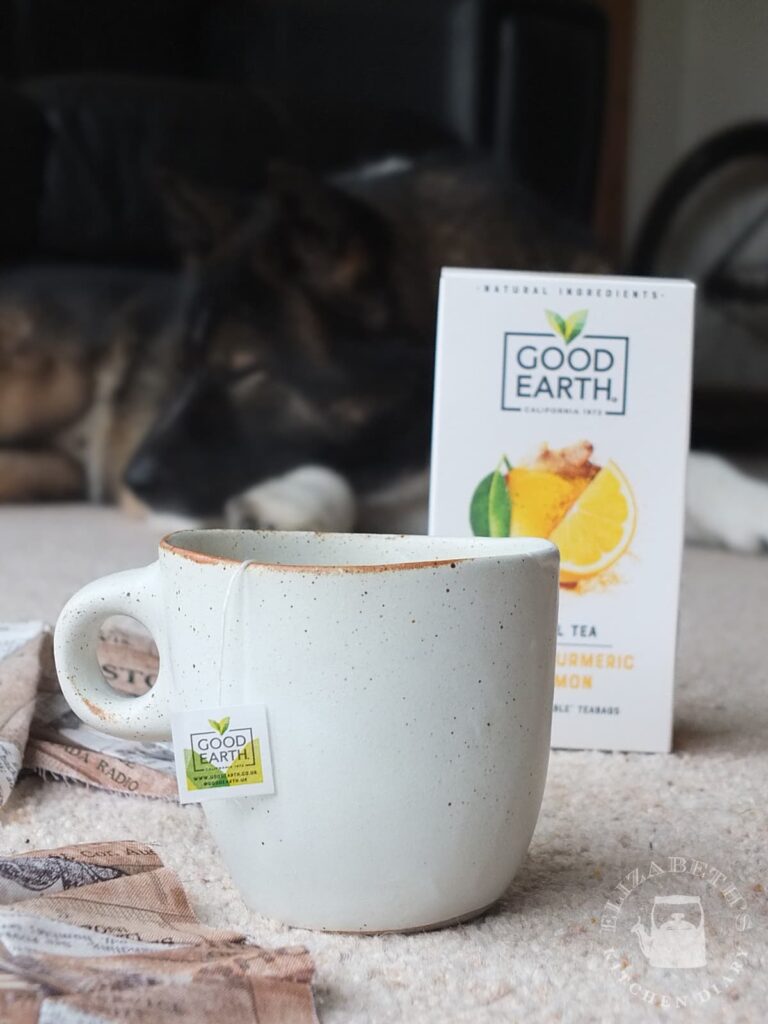 This is a sponsored post written in collaboration with Good Earth Tea. All thoughts and opinions expressed are my own. Thank you for supporting the brands that make it possible for me to do what I love: relax with a mug of tea.