Harvey & Brockless are a UK producer and distributor of speciality foods. They work with artisan producers around the globe to supply consumers with a diverse range of sensational foods, perfect for picnics, staycations or cosy winter cheeseboards.
This post has been written in collaboration with Harvey & Brockless although all opinions expressed are our own. Thank you for supporting the brands who make it possible for us to do what we love.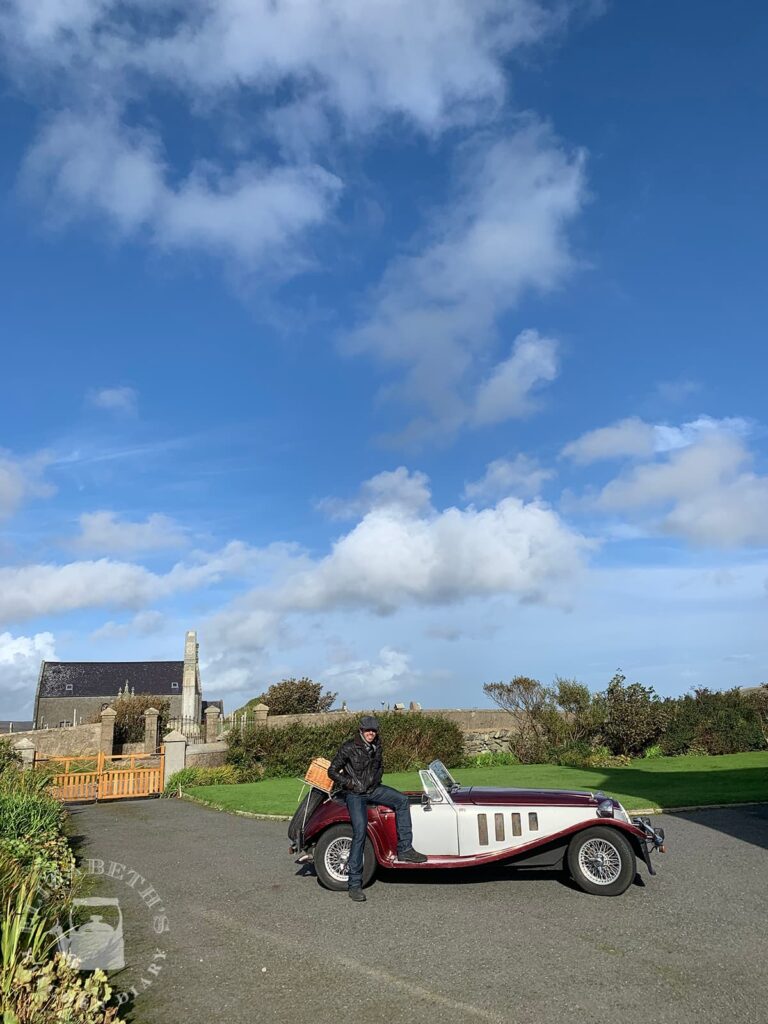 An October Picnic
Don't let that beautiful blue sky deceive you.
October, in Shetland, is not the time to be packing a picnic hamper, strapping it to the back of the vintage Panther Lima and driving off, with the roof down, to find a secluded spot for a romantic picnic.
Ok, well it is, but you have to be ok with wearing layers.
Many layers.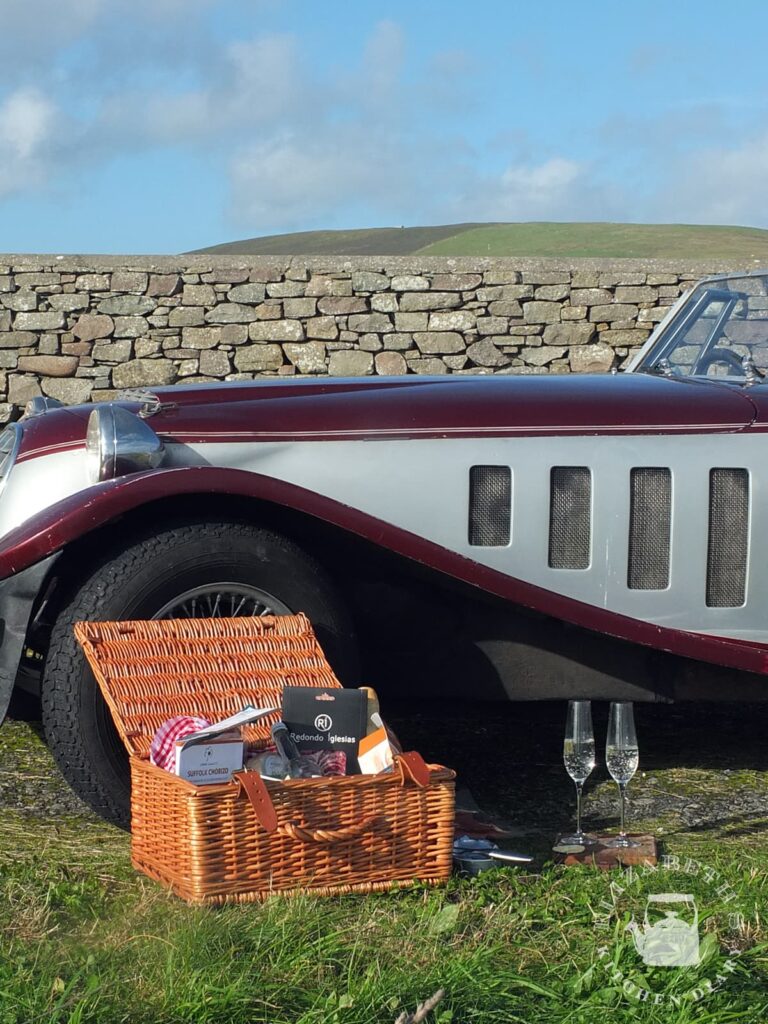 So that's what we did!
What an incredible day it was too, crisp blue skies, dancing sun dogs and little fluffy clouds.
Don't forget the good food either.
Seriously good food.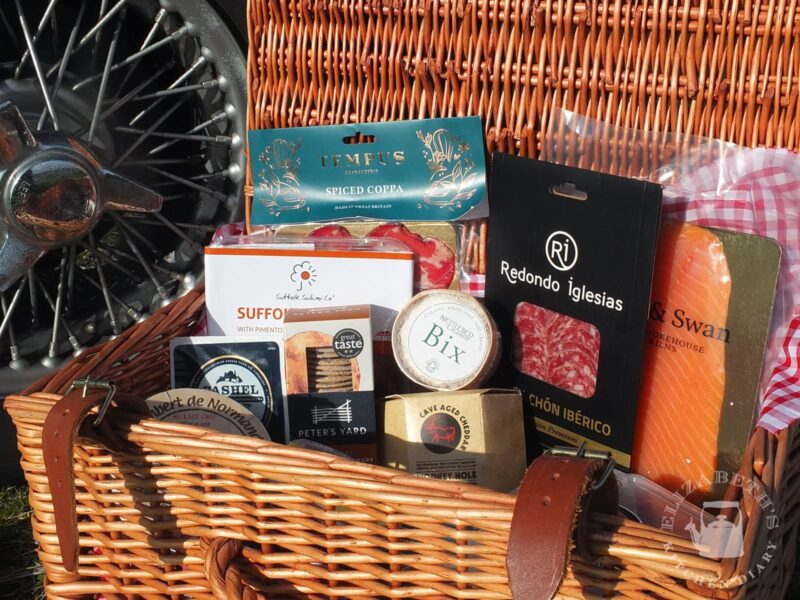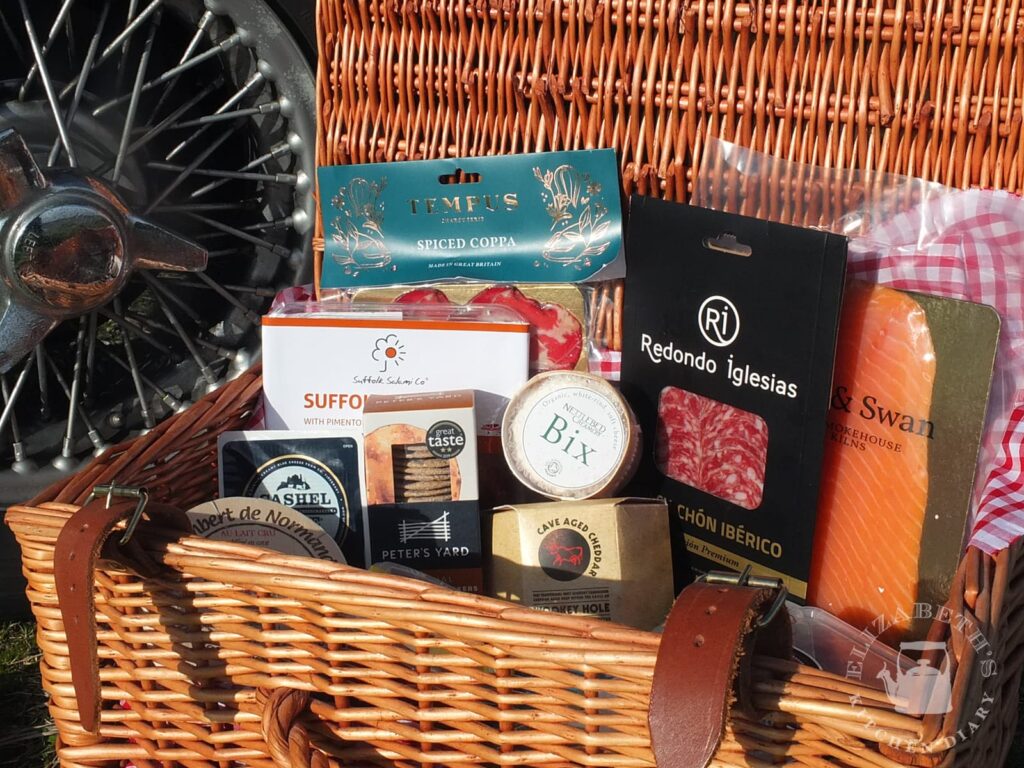 Harvey & Brockless Selection Box
We'd been sent a Harvey & Brockless selection box to try out, and what a collection of fine foods it was!
Harvey & Brockless pride themselves on having the largest collection of British farmhouse cheeses in the UK as well as wide range of UK and Mediterannean cured meats, olives and accompaniments.
Their selections boxes, available in both small and large sizes, have everything you need for a romantic picnic for two, a staycation treat or for a cosy Autumnal evening cheeseboard.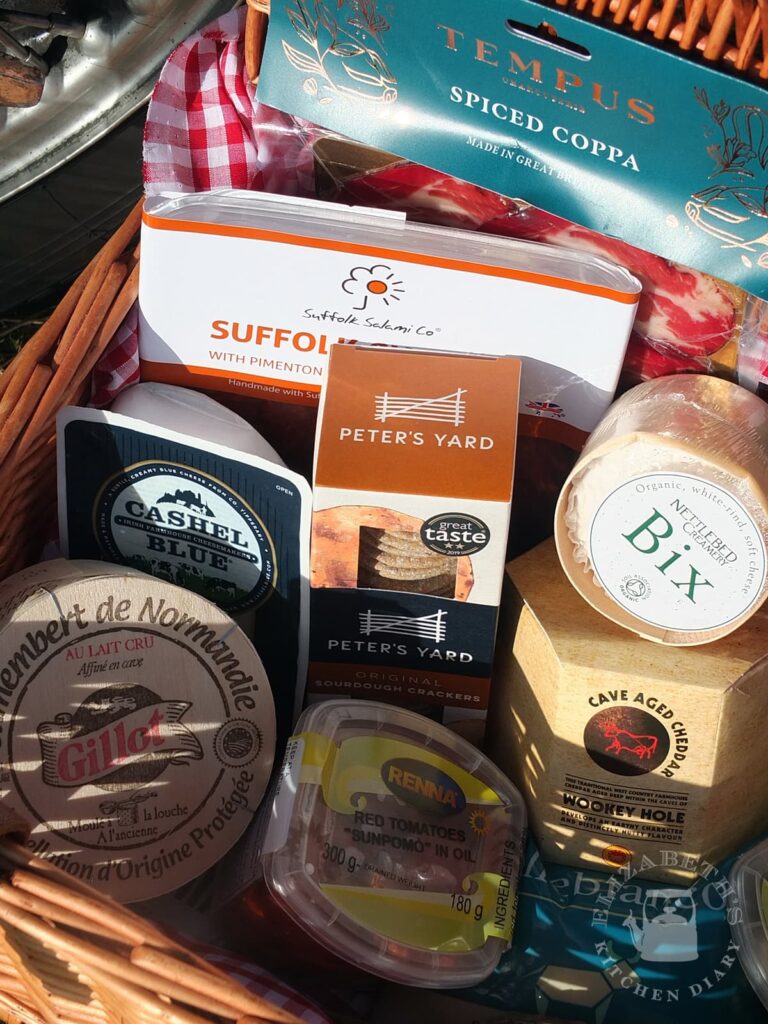 What was in our Small Artisan Selection Box?
Cave Aged Wookey Hole Cheddar – Aged in the natural caves of Wookey Hole in Somerset, this traditional West Country cheddar is rich and tangy with distinctive earthy and nutty flavours. This is, hands down, the best cheddar I have ever eaten.
Gillot Camembert – A a rich, buttery cheese from Normandy with hints of grass and wild mushrooms. This is wonderful baked in the oven (with honey and walnuts!) and served with crusty bread and a good glass of wine.
Cashel Blue – This creamy Irish blue cheese has a hint of saltiness and an even flavour, making it ideal for cheeseboards and as an ingredient in the kitchen. It'll take your steak to the next level too.
Bix – A soft, pasteurised, triple cream cheese. Beneath the white wrinkly rind is a dense, ultra creamy interior with a moreish lactic tang.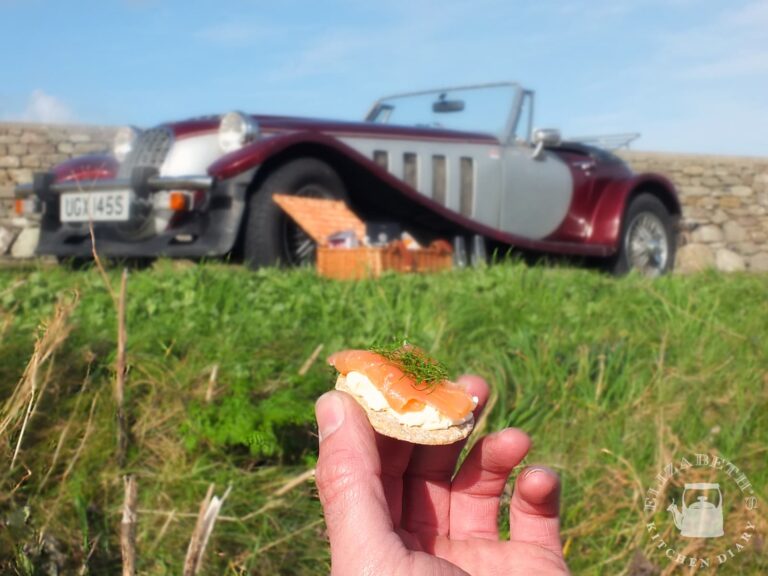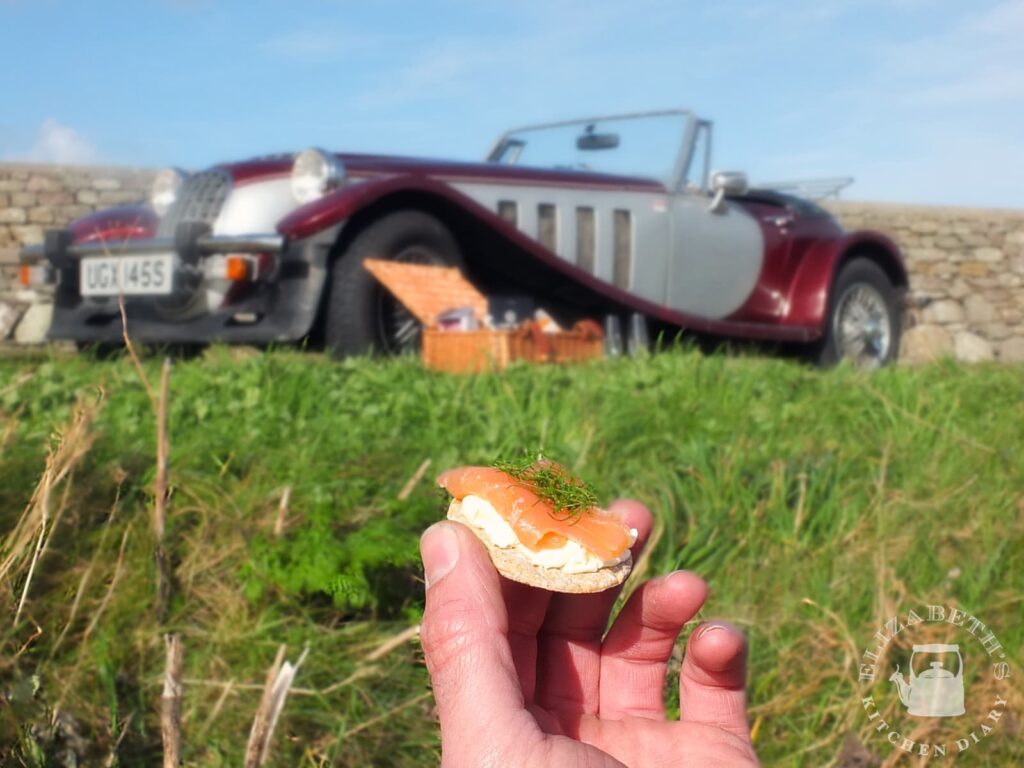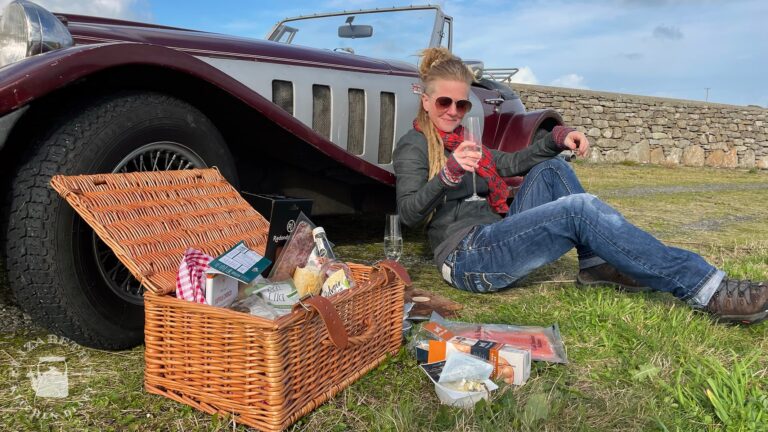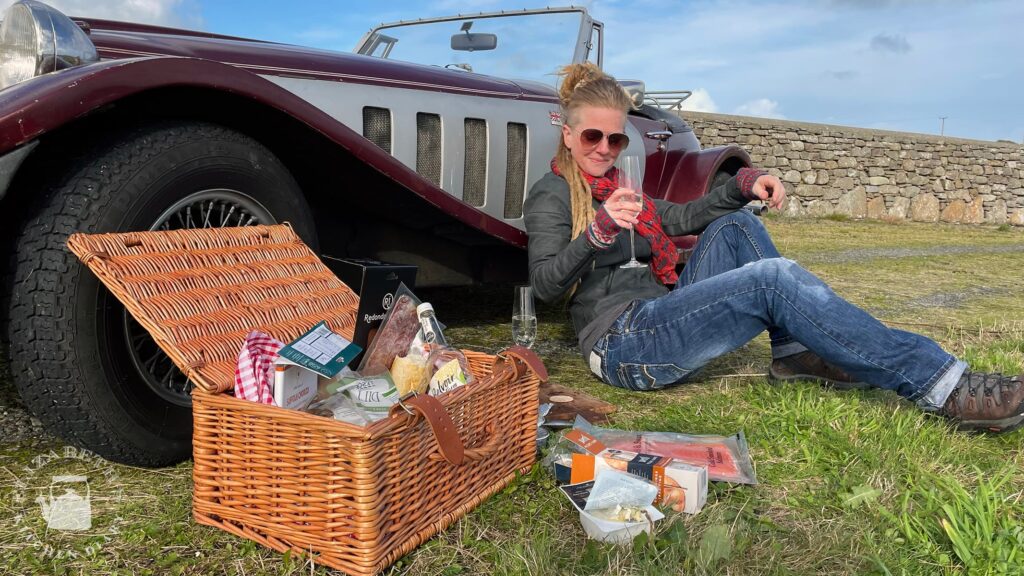 Chapel & Swan Smoked Salmon – No liquid smoke flavours here. Chapel & Swan's flagship product is hand filleted from prime sustainable salmon and oak-smoked overnight in brick kilns. It's a slow, traditional, hands-on process that infuses the fish with an ethereal smokiness balanced by just the right level of salt. Perfect with cream cheese (also included in the hamper) on crackers.
Chorizo Iberico Bellota – Flavoured with smoked paprika and garlic this chorizo is derived from wild Ibérico pigs. The chorizo is naturally cured for 80 days lending it a considerable depth and sweetness.
Salchicon Iberico Bellota – Made with the meat from wild Iberico pigs, this Salchichon is cured in sea salt and air-dried for 80 days. The traces of fat from the acorn diet leaves a rich and full flavoured end product. The perfect addition to a cheese and cured meats board.
Tempus Spiced Coppa – Coppa, or pork collar, is characterised by a golden ratio of lean muscle to fat, which gives a deep, rich flavour and wonderful texture. Tempus adds a fragrant layer of spice with cardamom, cloves and cinnamon.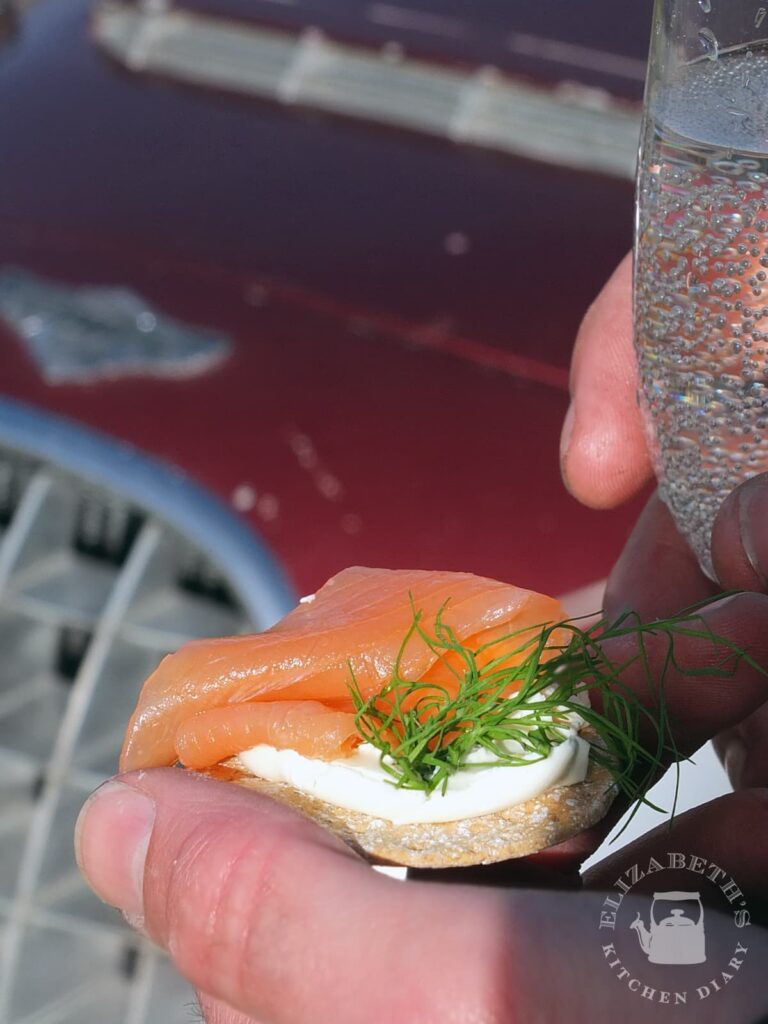 Membrillo Quince – Traditionally made membrillo, from Murcia in the Mediterranean, which has a complex aromatic flavour. Glorious with salty hard cheeses.
Peter's Yard Sourdough Crispbreads – These sourdough crackers, made with Shipton flour, are made in small batches with their signature sourdough starter which slowly ferments for 16 hours. Savour the crunch with your favourite cheese.
Marinated Artichoke Quarters – Cooked baby artichokes quarters from Puglia, marinated in sunflower oil, basil, chilli and garlic.
Italian Semi-dried Tomatoes – Segments of fully ripe, field-grown and hand-picked tomatoes, slowly roasted and marinated with garlic and oregano.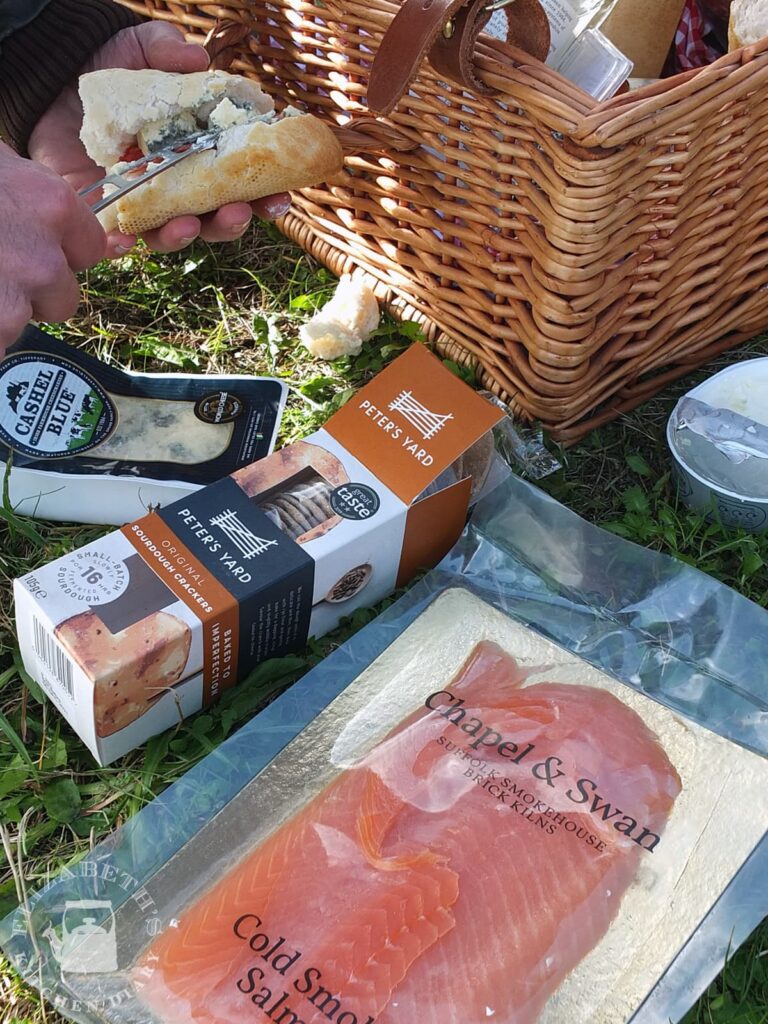 Ordering & Delivery
First of all, for a chilled produce retailer we're delighted to say that Harvey & Brockless do indeed deliver to the Shetland Islands!
Everything is packaged up nicely and kept chilled with cool packs. Also included in the box was a reusable cool bag for those rare days when the weather might actually get warm enough to be needed.
Delivery is via DPD within 3-5 days. DPD will contact you to arrange your delivery slot.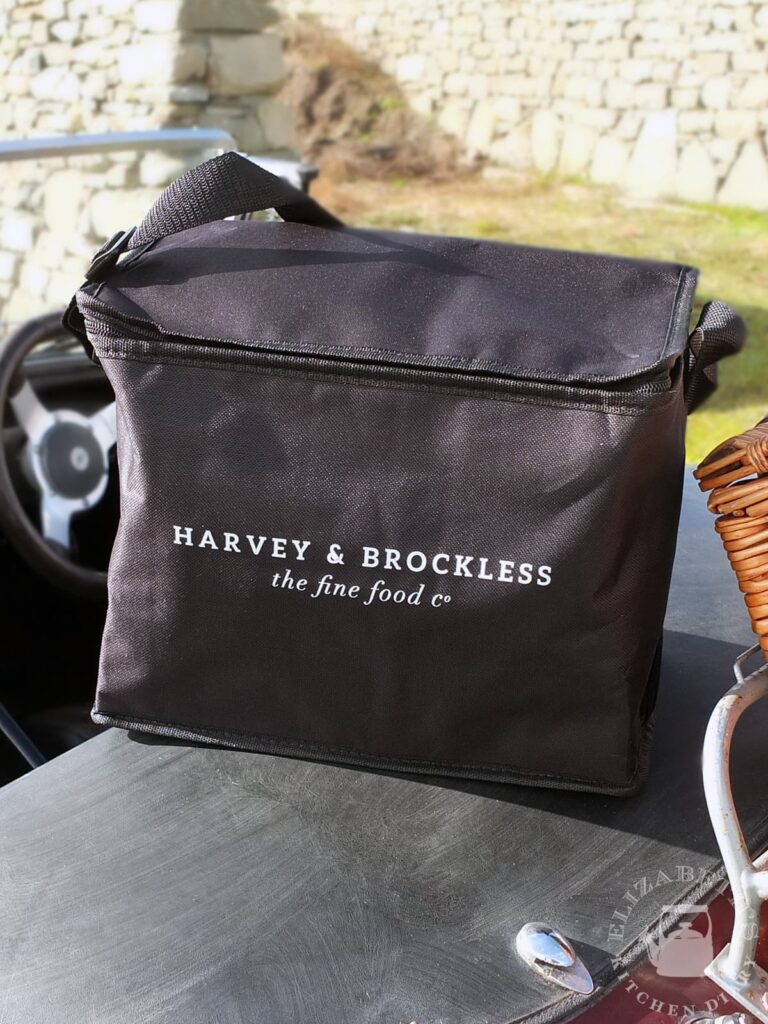 What did we think?
We loved this hamper! We're both serious cheese addicts, and the variety and flavours of cheese, charcuterie and accompaniments in this hamper was seriously impressive. Five stars, all around.
We'd recommend, however, opting for the cosy indoor cheeseboard option this time of year, especially if you don't want the dill garnish on your smoked salmon and cream cheese cracker to blow away in the wind.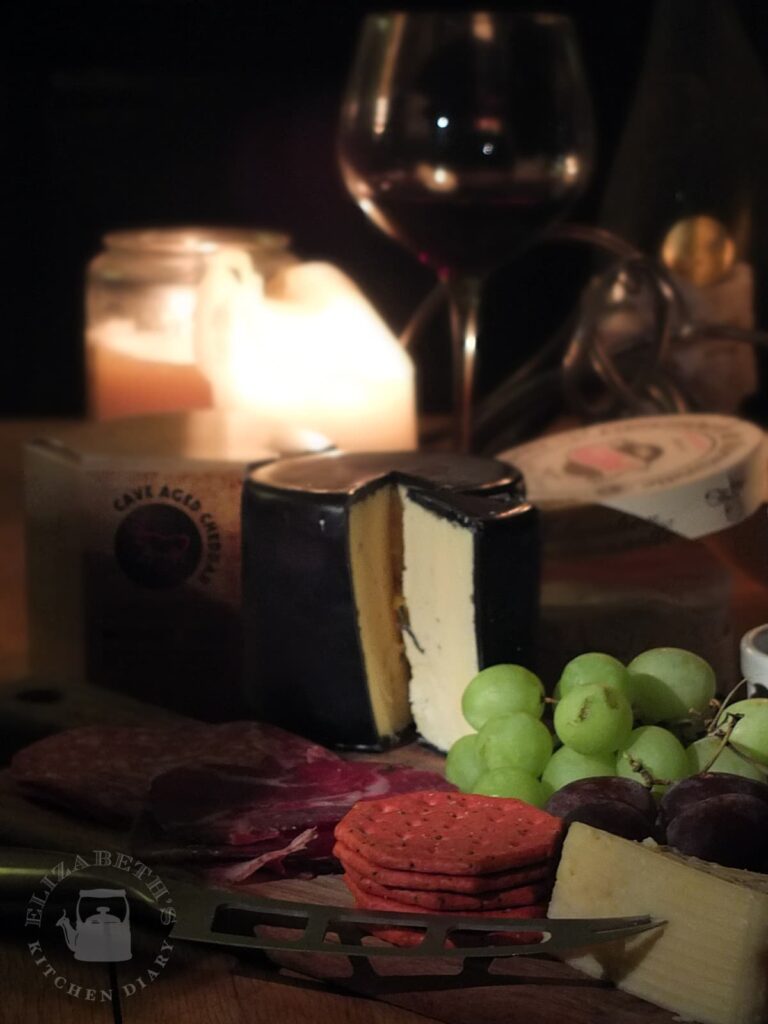 This is a sponsored post written in collaboration with Harvey & Brockless, although all thoughts and opinions expressed are our own. Thank you for supporting the brands who make it possible for us to do what we love: ride about in the Panther and enjoy a picnic!