One recipe for every week in the year! In collaboration with Avis.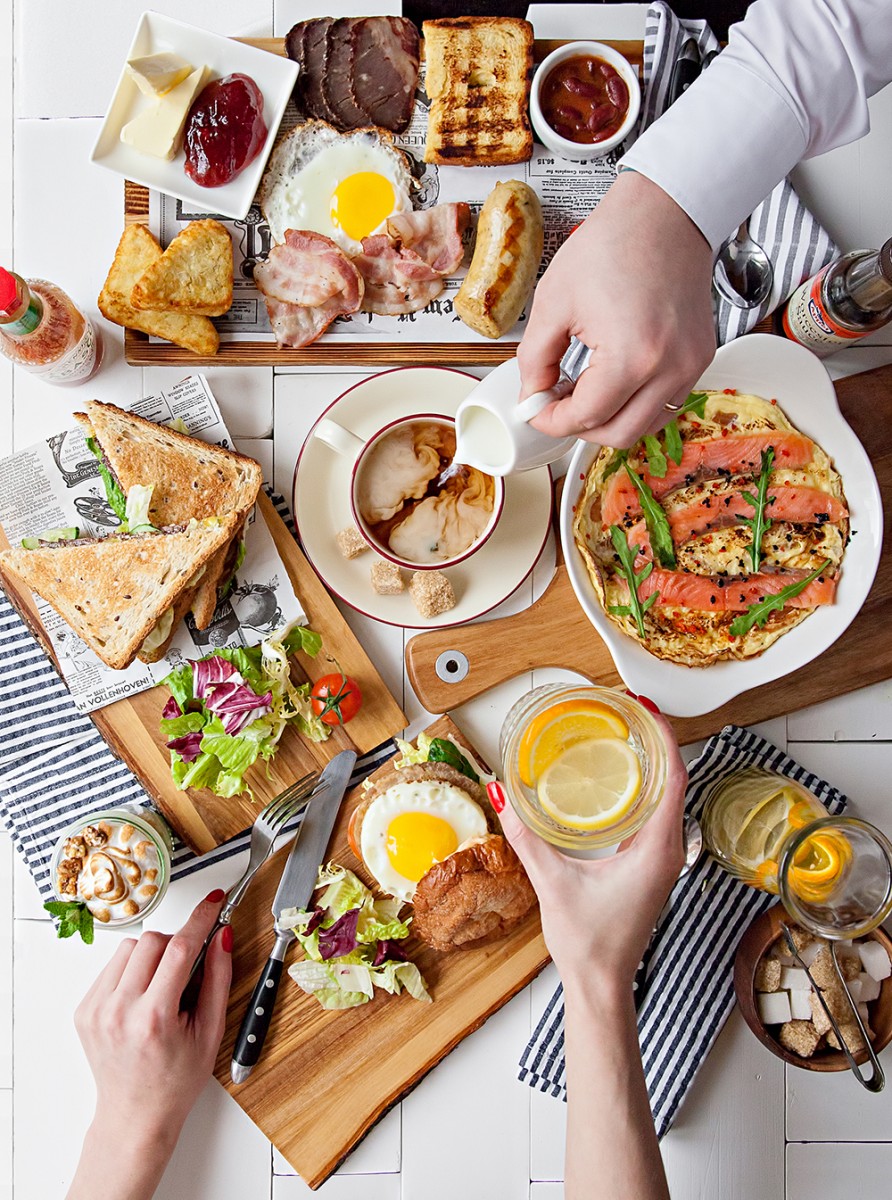 A Brief History of the Origins of Brunch
The word brunch, as we all know, is a portmanteau of the words breakfast and lunch. Did you know what a portmanteau was? I didn't either until I was researching this topic so I just had to throw that rather impressive word in my blog post. A portmanteau, if you didn't already know, is a linguistic blend of words. Other examples include smog (smoke + fog), spork (spoon + fork) and turducken (a turkey stuffed with a duck stuffed with a chicken).
Brunch itself originated in England in the late 19th century, a concept and term coined by writer Guy Beringer. In his essay Brunch: A Plea, he requested the existence of a Sunday meal for Saturday-night carousers (that's party-goers to you and me) instead of the traditional post-church meal which involved getting up way too early for his liking.
Brunch was to start around noon with a course of tea, coffee, marmalade and other breakfast items before moving on to heavier fare.
"Brunch is cheerful, sociable and inciting," Beringer wrote. "It is talk-compelling. It puts you in a good temper, it makes you satisfied with yourself and your fellow beings, it sweeps away the worries and cobwebs of the week."
And thus, brunch, as we know it, was born. America cottoned on to the idea sometime in the 1930s.
I asked my fellow food bloggers (the majority of them British, so they know their brunch!) to share their favourite brunch recipes and I've collected them together in this mammoth round-up post. Feast your eyes on this collection of 52 mouth-watering brunch recipes, one for each week in the year!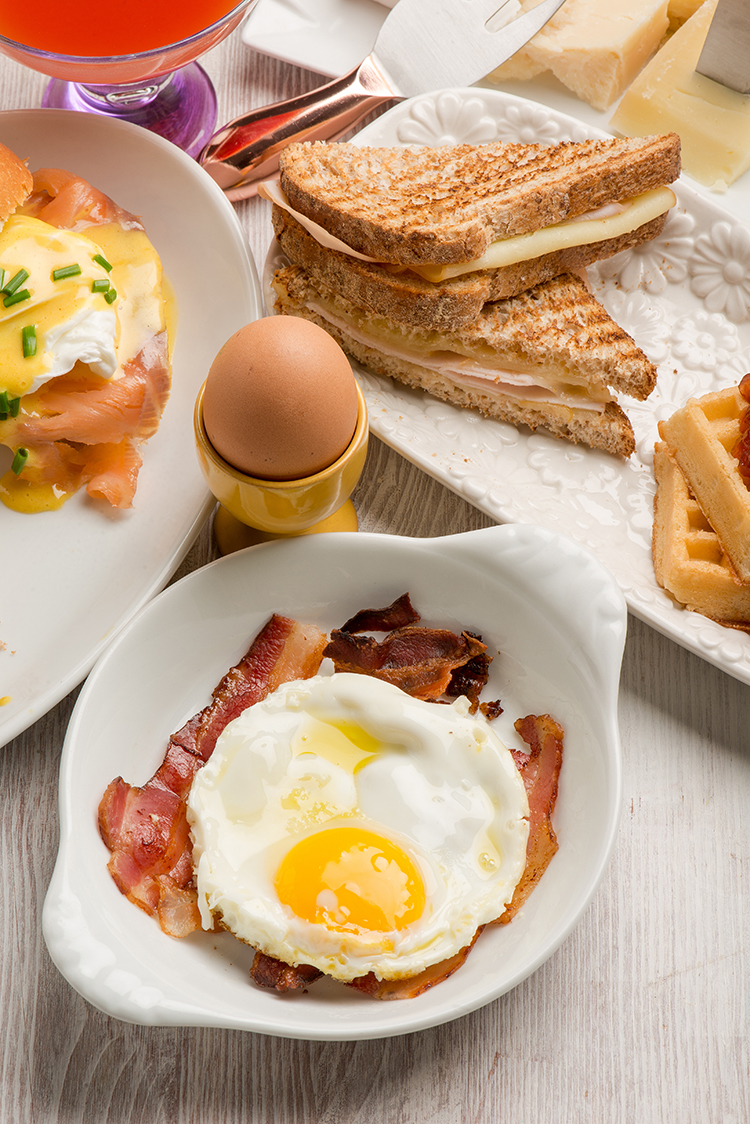 The Meat-Lovers' Brunch
Mini Breakfast Pies by The Hedgecombers
Breakfast Hash by The Foodie Couple Blog
Fully Loaded Breakfast Fritatta with Comte Cheese, Bacon, Sausages, Tomatoes & Mushrooms by Supergolden Bakes
Eggs in Purgatory by The Lovely Appetite
Bacon, Egg & Cheese Breakfast Sandwich by Happiness is Homemade
Full English Breakfast Muffin by Happiness is Homemade
Chorizo, Spinach, Onion & Potato Frittata by Kavey Eats
Bacon & Egg Croissant Rolls by Foodie Quine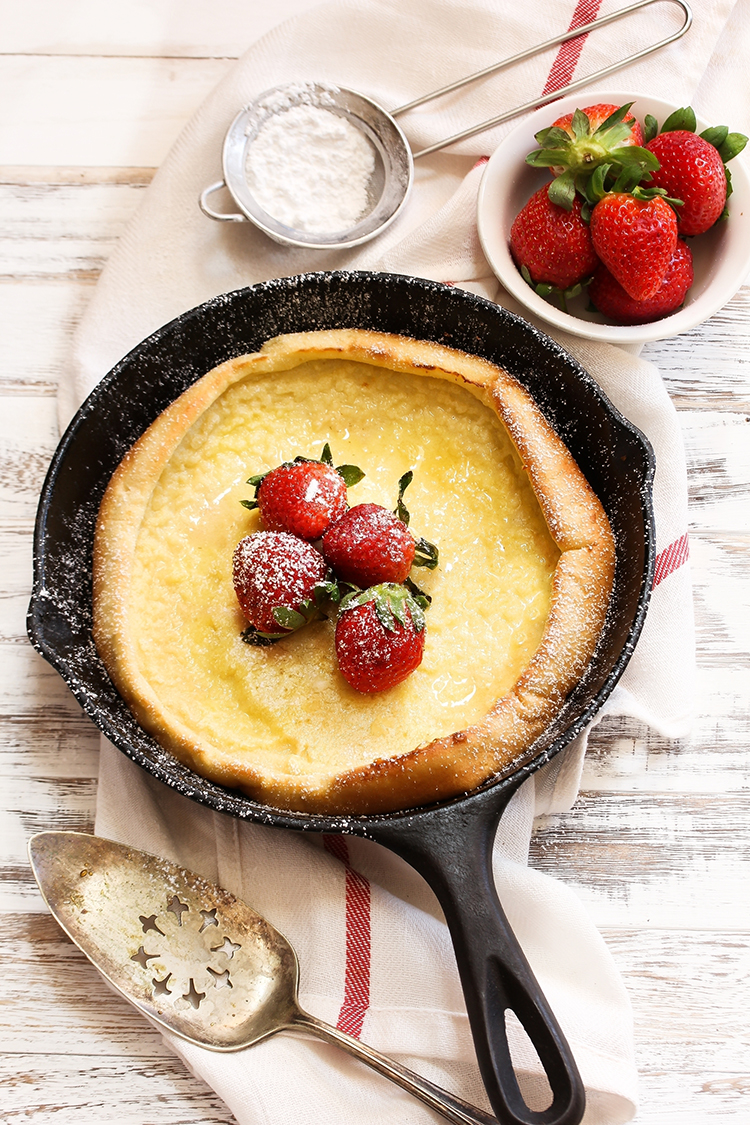 The Carb-Fest Brunch
Creamy Kale, Egg & Wild Garlic Toast Bake by Kellie's Food to Glow
Cinnamon Eggy Crumpets with an Easy Berry Sauce by Celery & Cupcakes
Coconut French Toast with Honey, Apricots & Raspberries by Gingey Bites
Cinnamon Brioche French Toast by Elizabeth's Kitchen Diary
Wholemeal Spelt Pancakes with Coffee Cardamom Chocolate Sauce by Tin & Thyme
Blueberry Brioche by Patisserie Makes Perfect
Energising Chestnut Chia Chocolate Pancakes with Maple Tahini Sauce by Tin & Thyme
Cottage Cheese Crepes by Elizabeth's Kitchen Diary
Semolina Pancakes with Maple & Nutmeg Roasted Plantains by Recipes from a Pantry
Pancakes with Caramel Oranges and Almond Ice Cream by Domestic Gothess
Croissants by Patisserie Makes Perfect
Grain-free Almond Pancakes by Elizabeth's Kitchen Diary
Lace Heart Pancakes by Supper in the Suburbs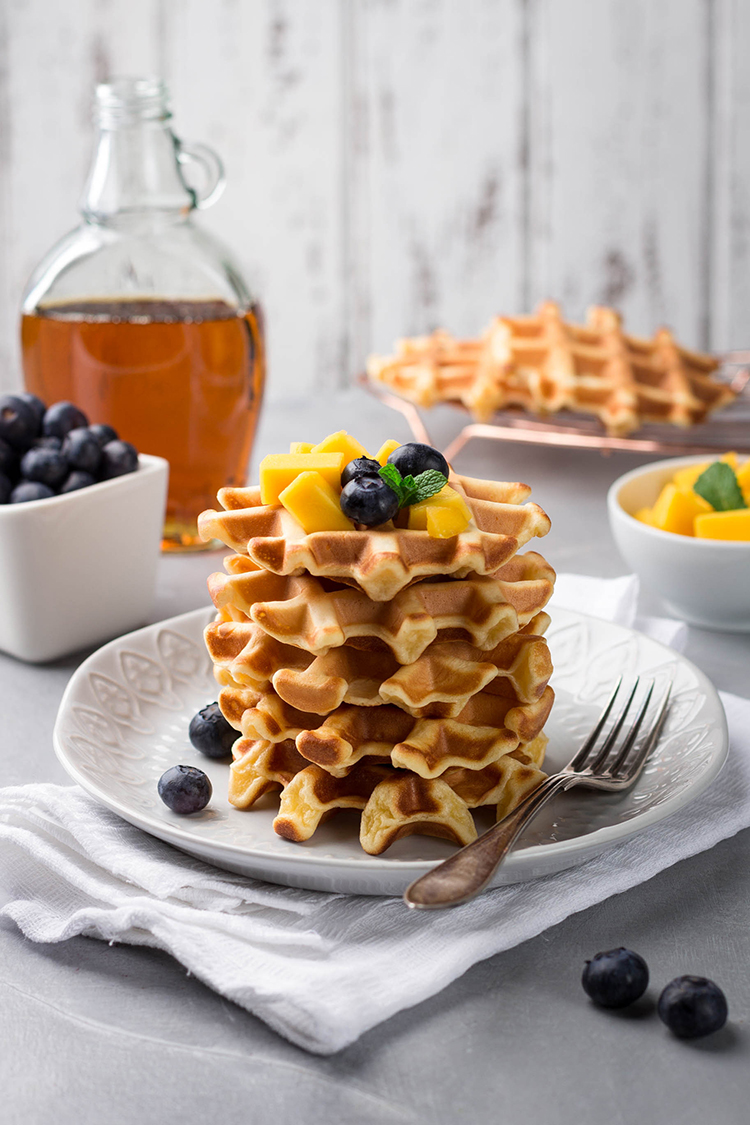 The Waffle Brunch
Parmesan & Paprika Potato Waffles by Kavey Eats
Coconut Mango Waffles by Recipes from a Pantry
Healthier Chocolate Banana Waffles by Domestic Gothess
Marmite Waffles by Kavey Eats
Chocolate, Orange & Cinnamon Breakfast Waffles by Sew White
Black Forest Waffles by Elizabeth's Kitchen Diary
Falafel Waffles with Honey-Harissa Chickpeas by Kellie's Food to Glow
Double Chocolate Brownie-Style Belgian Waffles by Kavey Eats
Blueberry Cinnamon Ricotta Waffles by Celery & Cupcakes
Sweet Potato Waffles with Cheese Shards by Veggie Desserts
Parmesan Waffle, Ham, Cheese & Egg Breakfast Sandwich by Supergolden Bakes
Belgian Waffles by The Lovely Appetite
Haggis Waffles by Foodie Quine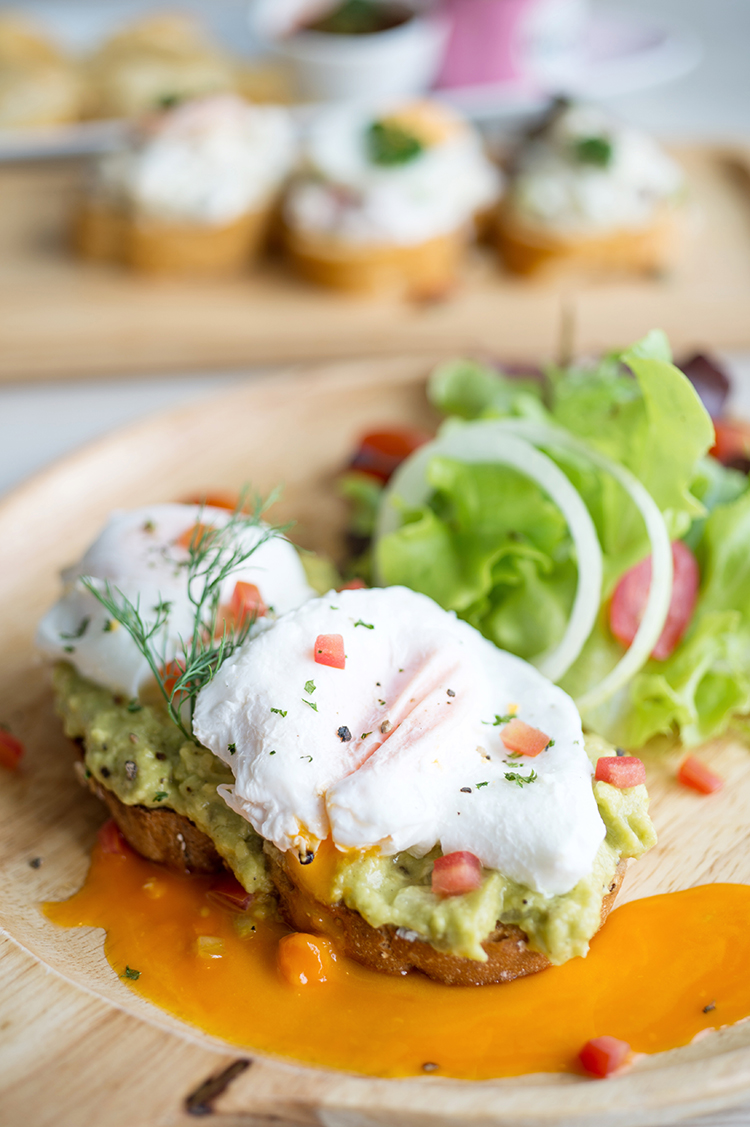 The Avocado Brunch (Because it Deserves its own Category)
Toasted Crumpet with Avocado, Bacon Jam & a Poached Egg by Elizabeth's Kitchen Diary
Smashed Avocado & Feta Two Ways by Gingey Bites
Avocado Toast with Smoked Mackerel & Lime by Family, Friends, Food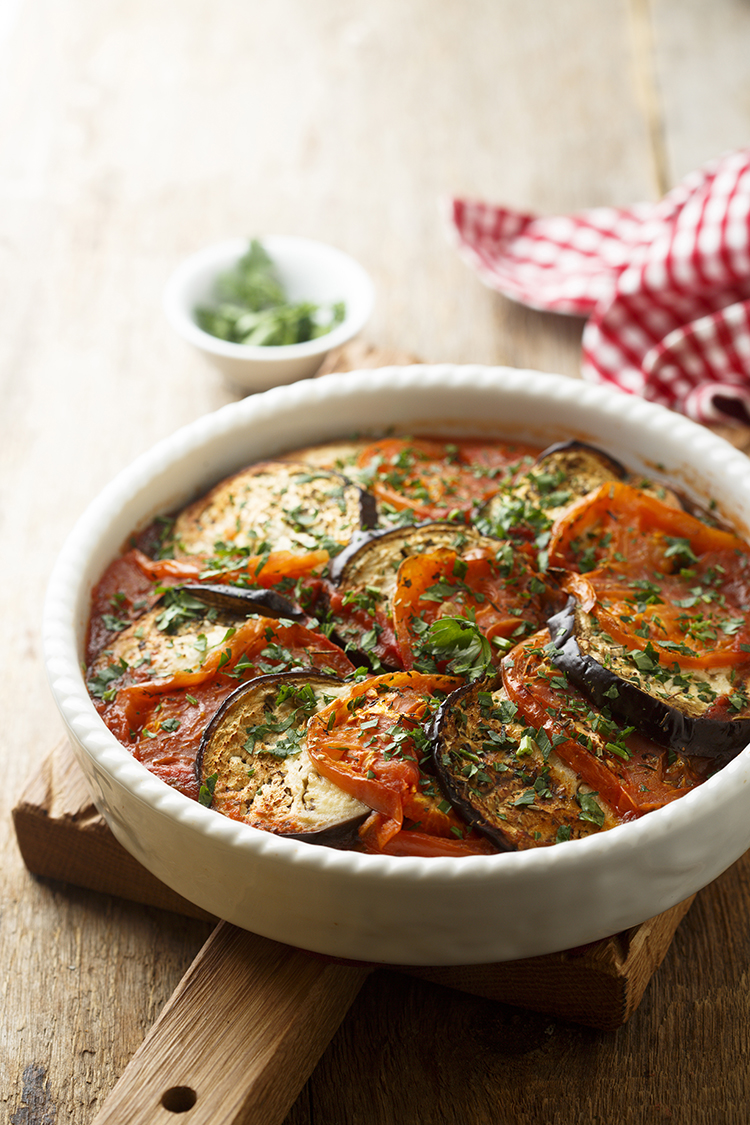 The Vegetarian Brunch
Crashed Eggs with Potatoes and Tomatoes by Natural Kitchen Adventures
Scrambled Tofu on Truffled Sourdough Bruschetta by Elizabeth's Kitchen Diary
Three Course Garden Feast by Tinned Tomatoes
Fried Dates with Eggs by Elizabeth's Kitchen Diary
Aubergine Shakshuka by Family, Friends, Food
Turmeric & Black Pepper Brunch Farinata by Kellie's Food to Glow
Spiced Courgette Fritters by Tin & Thyme
Honey-Caramelised Figs with Cinnamon & Natural Yogurt by Elizabeth's Kitchen Diary
Creamy Tarragon Mushrooms on Potato Rosti by Emily's Recipes & Reviews
Tofu Scramble by Tin & Thyme
Poached Egg with Spiced Puy Lentils & Asparagus Kale by Elizabeth's Kitchen Diary
Three Extra Brunch Ideas I Didn't Know Where to List
Apple & Curd Cheese Fritters by Happiness is Homemade
Eggplant Parmesan Shakshuka by Kellie's Food to Glow
Cold Brew Coffee Bloody Mary by Foodie Quine
Places To Go Where They'll Make Brunch For You and Do All the Washing Up Afterwards Too
Here in Shetland, one of my favourite places to go for brunch is the Fjarå Café Bar in Lerwick. They do a wicked sharing platter, and you can sit as long as you want gazing out to sea and watching the seals play. I love the Havly Cafe too. They make some seriously awesome waffles.
I've had a really lovely brunch in Patisserie Valerie in Aberdeen. Check out their all-day brunch menu or just skip to the Afternoon Tea with Prosecco.
If you're visiting The Big Smoke, why not try a vegan brunch London. Avis has compiled a list of where you can find the Best Brunches in London. Simply meet up with a few friends, grab a table and pass the hours away eating and conversing.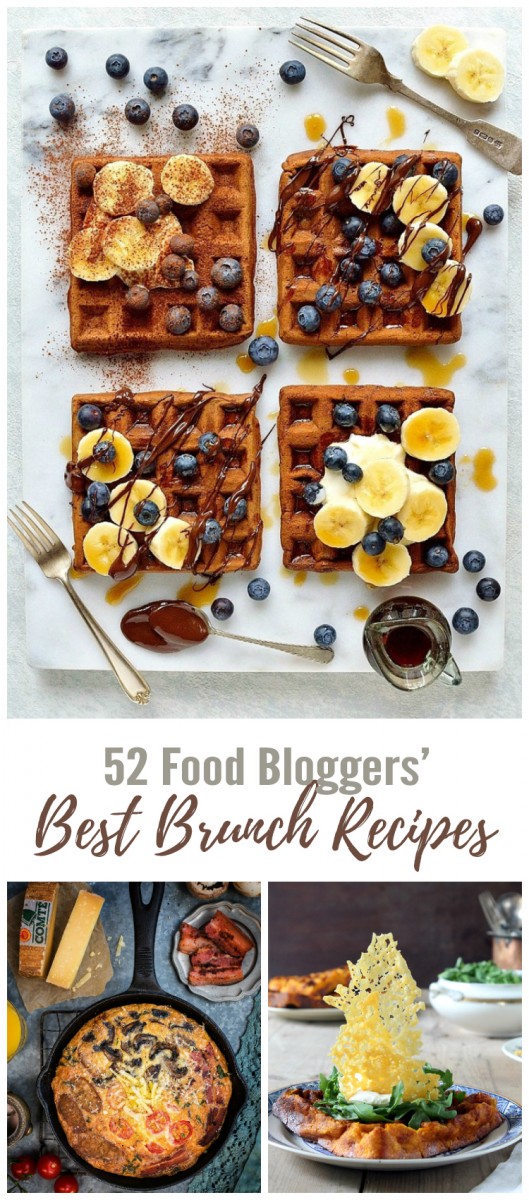 This is a sponsored post in collaboration with Avis. All thoughts and opinions expressed are our own. All full-size images via Shutterstock, pin images courtesy of Domestic Gothess, Supergolden Bakes and Veggie Desserts. Thank you for supporting the brands who make it possible for me to do what I love: mess up my kitchen and share recipe stories.