A simple way to a healthier diet.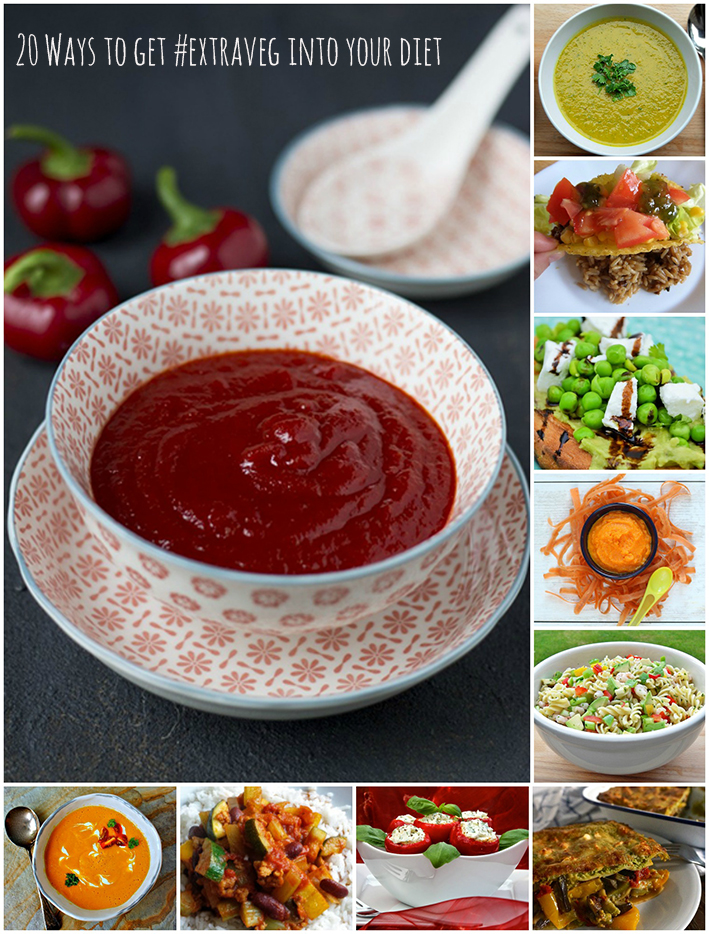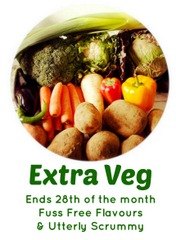 Last month I had the pleasure of guest hosting Extra Veg, a food blogging challenge developed by Helen from Fuss Free Flavours and Michelle over at Utterly Scrummy Food for Families. Extra Veg is all about adding a portion or more of extra vegetables into a meal, and my fellow food bloggers are certainly creative when it comes to such a challenge!
Helen's philosophy when it comes to eating is:
Forget diets and eat a generous portion of (raw) vegetables with every meal whenever you can.
With that, have a look at the twenty tempting vegetable recipes food bloggers around the world have made.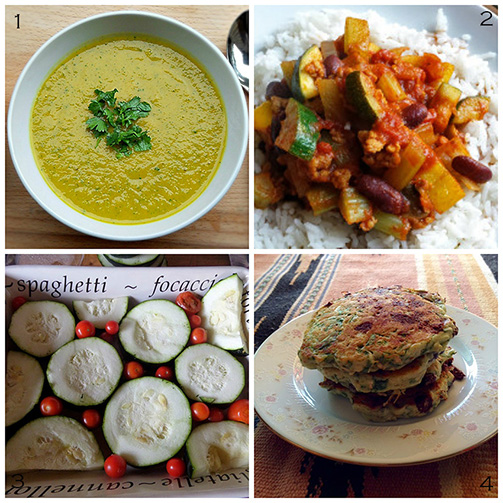 1. Carrot & Coriander Soup by Fab Food 4 All. Get the recipe.
2. Vegetable Chili by VeggieSuccess. Get the recipe.
3. Marrow Macaroni Carbonara Bake by Madhouse Family Reviews. Get the recipe.
4. Kale Chocolate Chip Pancakes by Spicy, Quirky, Serendipitous. Get the recipe.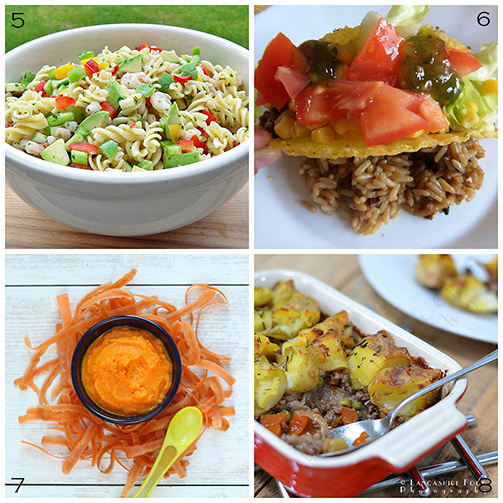 5. Chilli Prawn and Pasta Salad by Fab Food 4 All. Get the recipe.
6. Hidden Veg Tacos by Madhouse Family Reviews. Get the recipe.
7. Carrot & Coconut Puree by Croque Maman. Get the recipe.
8. Beef & Vegetable Cottage Pie with Rosemary Crushed Potatoes by Lancashire Food. Get the recipe.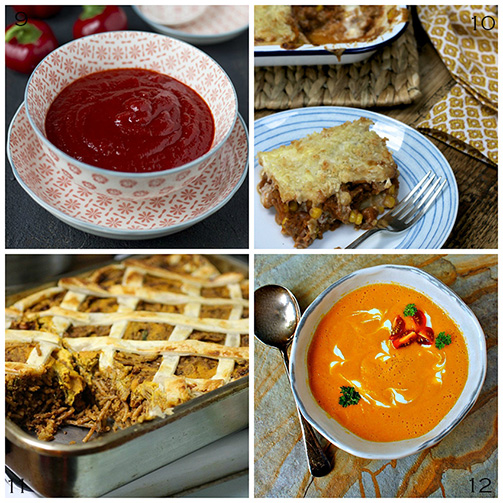 9. Red Hot Chilli Pepper Jam by Tortadirose. Get the recipe.
10. Veggie Packed Lasagne by Feeding Boys & a Firefighter. Get the recipe.
11. Spaghetti Pie by Green Gourmet Giraffe. Get the recipe.
12. Silky, Smoky Sweetcorn Soup by Food to Glow. Get the recipe.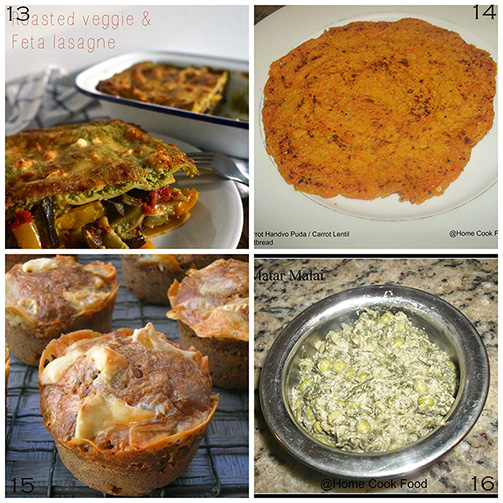 13. Roasted Mediterranean Vegetable & Feta Lasagne by How to Cook Good Food. Get the recipe.
14. Carrot Handvo Puda / Lentils Flatbread by Home Cook Food. Get the recipe.
15. Miso Muffins with Kale, Carrot & Courgette by Chocolate Log Blog. Get the recipe.
16. Methi Matar Malai – Restaurant Style by Home Cook Food. Get the recipe.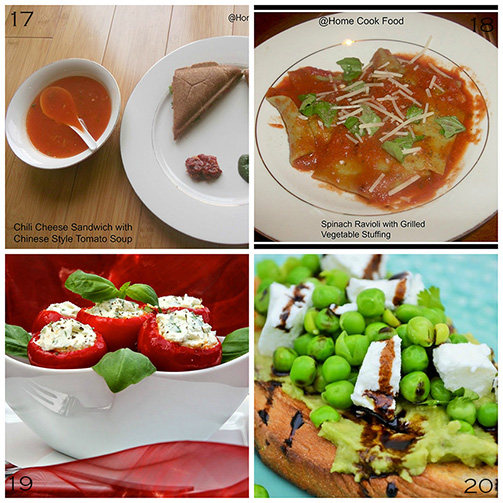 17. Chilli Cheese Sandwich with Chinese Style Tomato Soup by Home Cook Food. Get the recipe.
18. Whole Wheat Spinach Ravioli by Home Cook Food. Get the recipe.
19. Goats Cheese Stuffed Cherry Chilli Bombs by The Gluten Free Alchemist. Get the recipe.
20. Avocado and Pea & Goats Cheese Bruschetta by Tinned Tomatoes. Get the recipe.
This month we have the pleasure of announcing that Wholefood, a London-based organic fruit and vegetable box supplier, has offered a veg box prize to one of the entrants each month who live in their Ocado delivery area.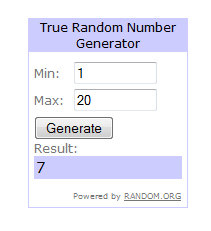 The September winner, randomly selected by Random.org is #7 Helen from Croque Maman! Congratulations!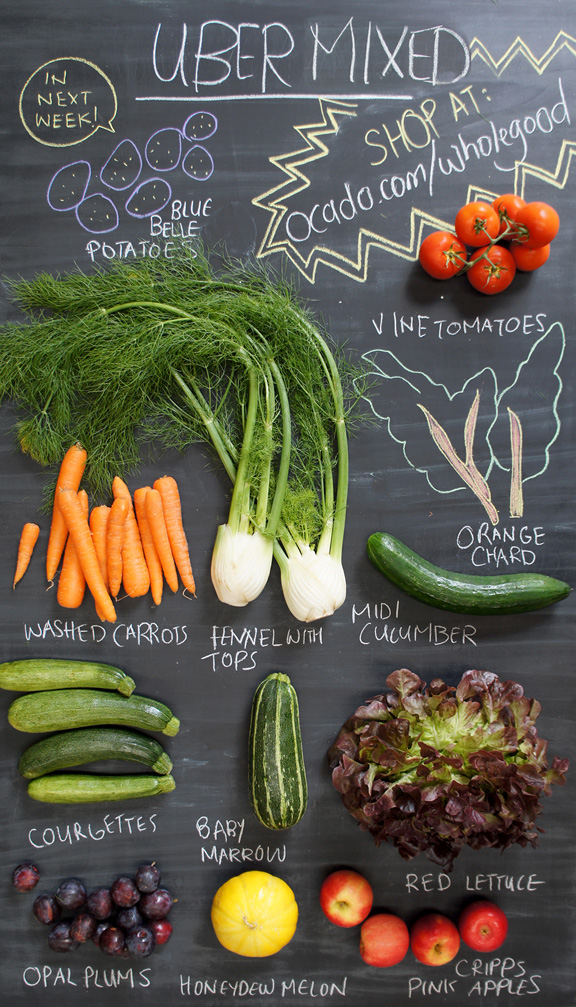 Many thanks to everyone who linked up this month. If you'd like to share your #ExtraVeg recipes this month's challenge is hosted by Emily over at A Mummy Too. Have a look at The Food Blog Diary to see what other fantastic foodie challenges are available this month.
Follow Foodies on Pinterest's board Versatile Vegetables on Pinterest.


If you want to be kept up to date on my recipes, occasional craft tutorials, adventure stories and giveaways then please subscribe to my weekly newsletter; it gets sent out every Monday morning if there is new content. Your email address won't be passed on to anyone, you will never be spammed and you are free to unsubscribe at any time, no questions asked. Make sure you confirm your subscription or you won't receive the newsletter – if it hasn't arrived check your junk mail folder.
[wysija_form id="1″]