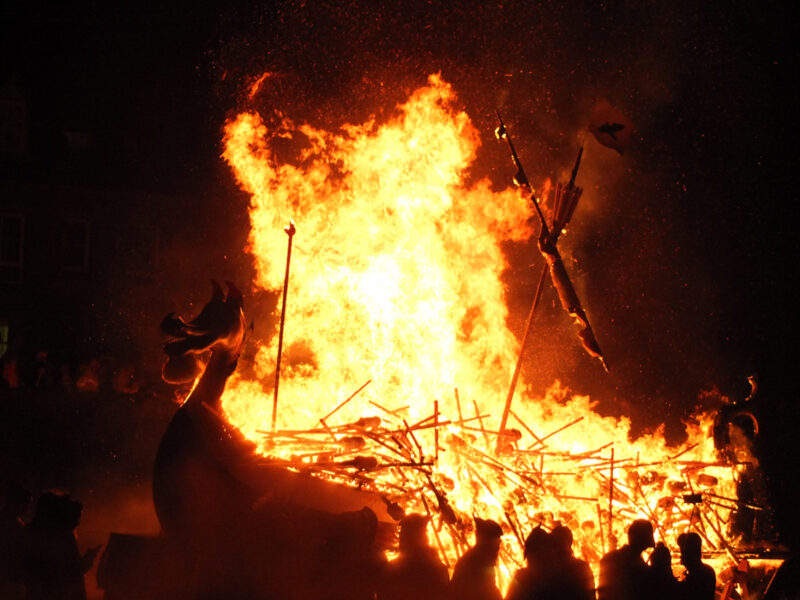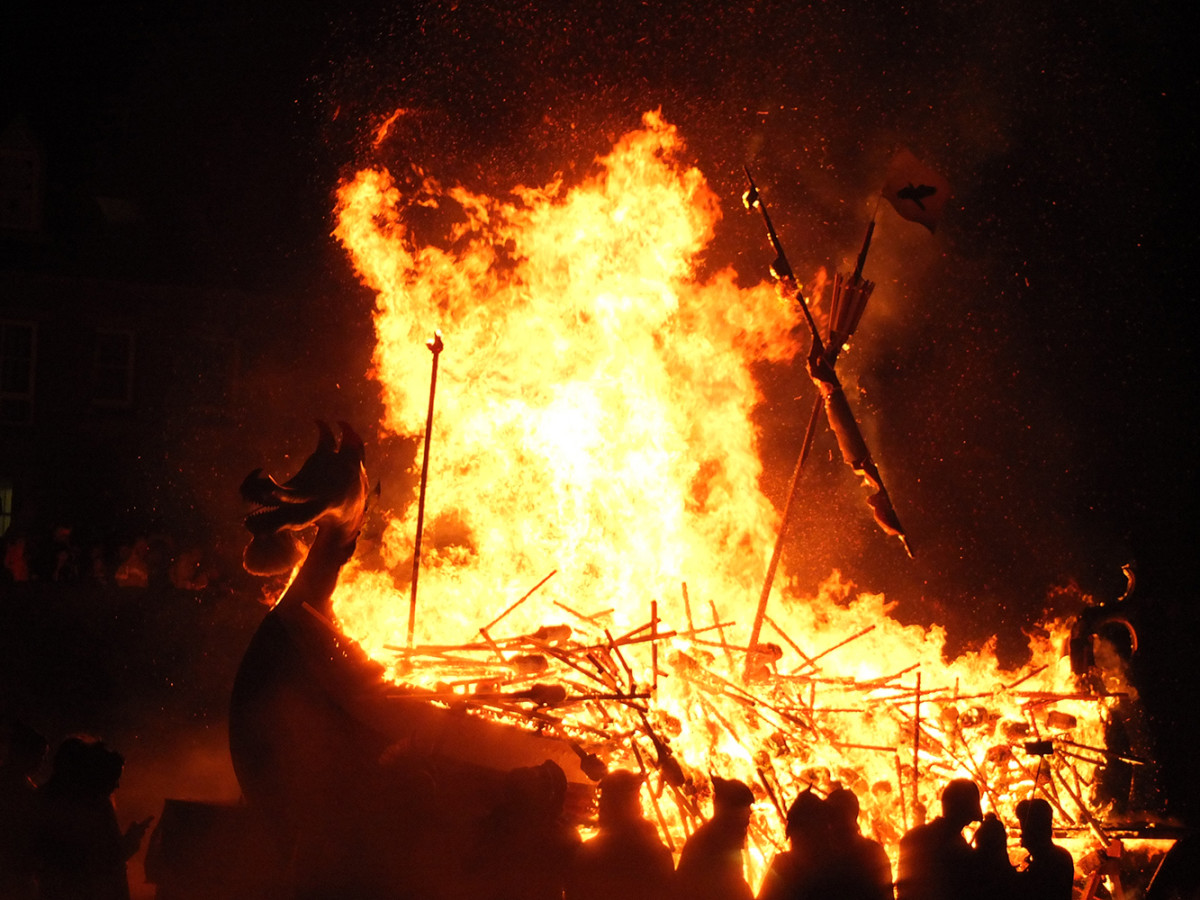 Just imagine it – a grand replica Viking galley, a squad of big burly bearded axe-wielding men and a procession of nearly 1000 individuals with torches parading through the streets of Lerwick, Shetland. This is followed by singing The Norseman's Home, a dramatic burning of the galley and then an all-night party in the local halls.
The smell of smoke and pitch is thick and there is an air of primal excitement.
The annual Up Helly Aa celebration began in the 1880's and is held every year on the last Tuesday in January, and it signifies the return of the light.
There is no postponement for weather.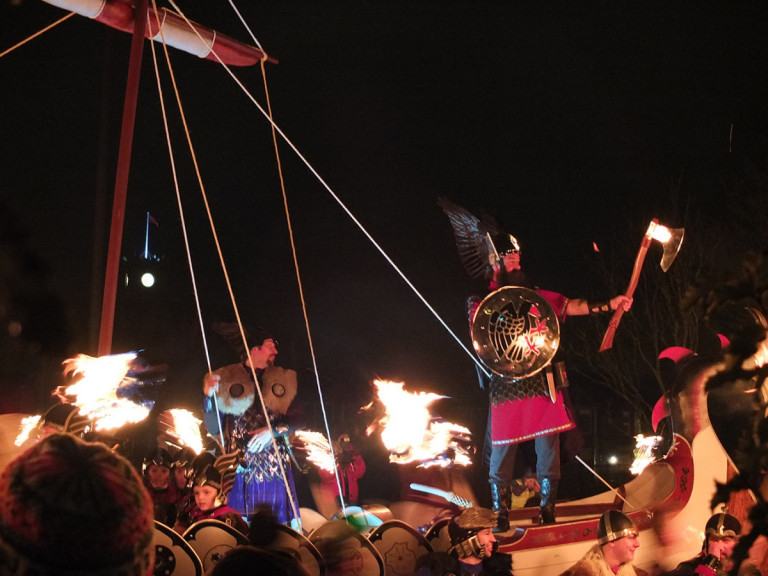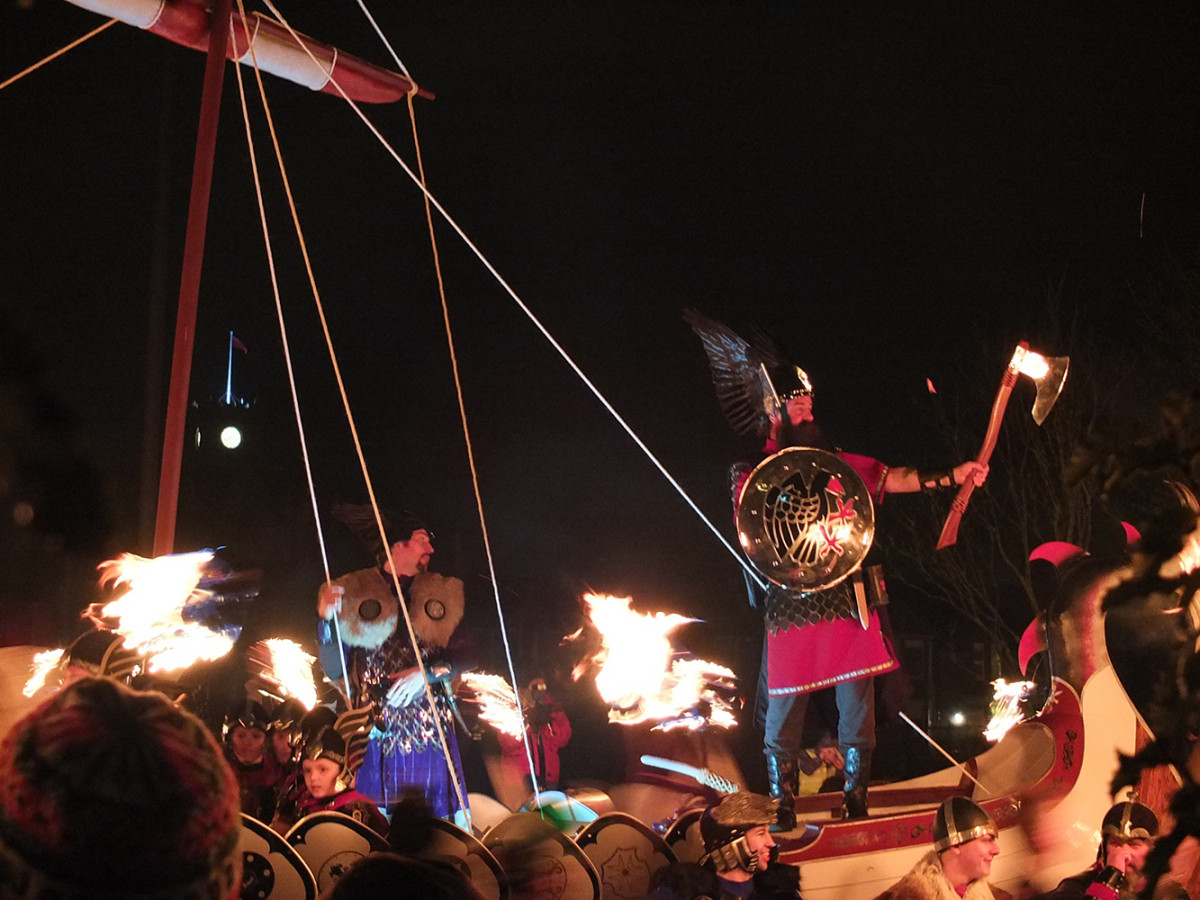 If I'm to be honest, this usually means I live stream the celebrations from the comfort of my living room via 60 North TV. Let's face it, at the end of January in Shetland the weather is usually rubbish!
The Norse gods smiled upon us this year though, for despite a drizzly dreary start the heavens cleared, the wind died down and the heavens sparkled. We paid for it with Storm Gertrude and then Storm Henry, but hey-ho, this is the middle of the North Sea after all.
I am one of the main contributors to Promote Shetland's Shetland.org blogs and you can read all about my own personal account of Up Helly Aa this year over there, including some rather interesting photographs of the squads who entertained us in the halls afterwards.
In the meantime, here are a few of the best photos I took that night.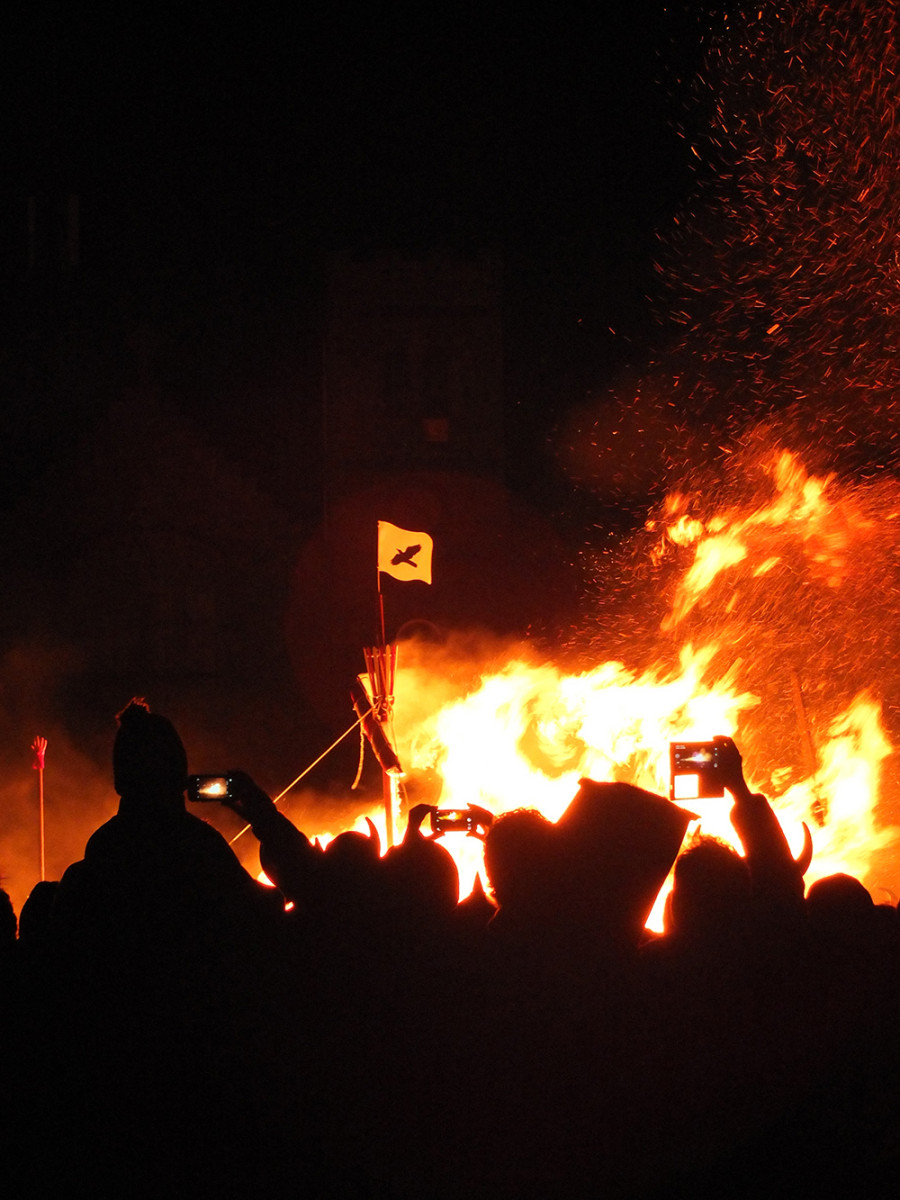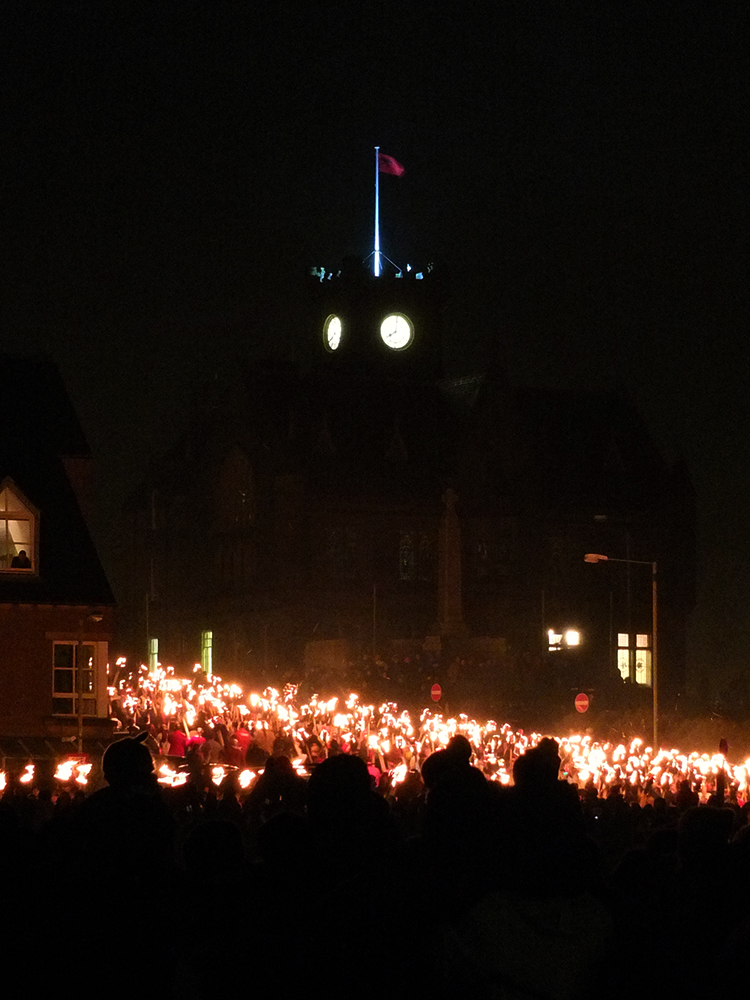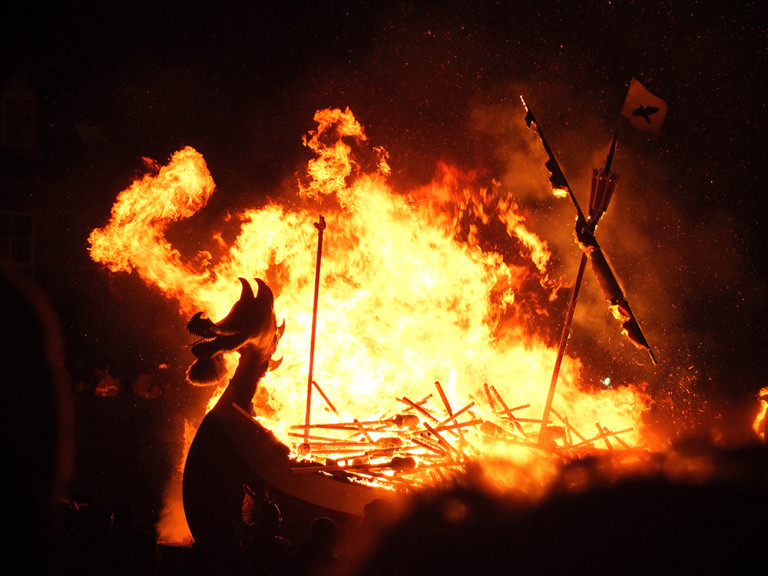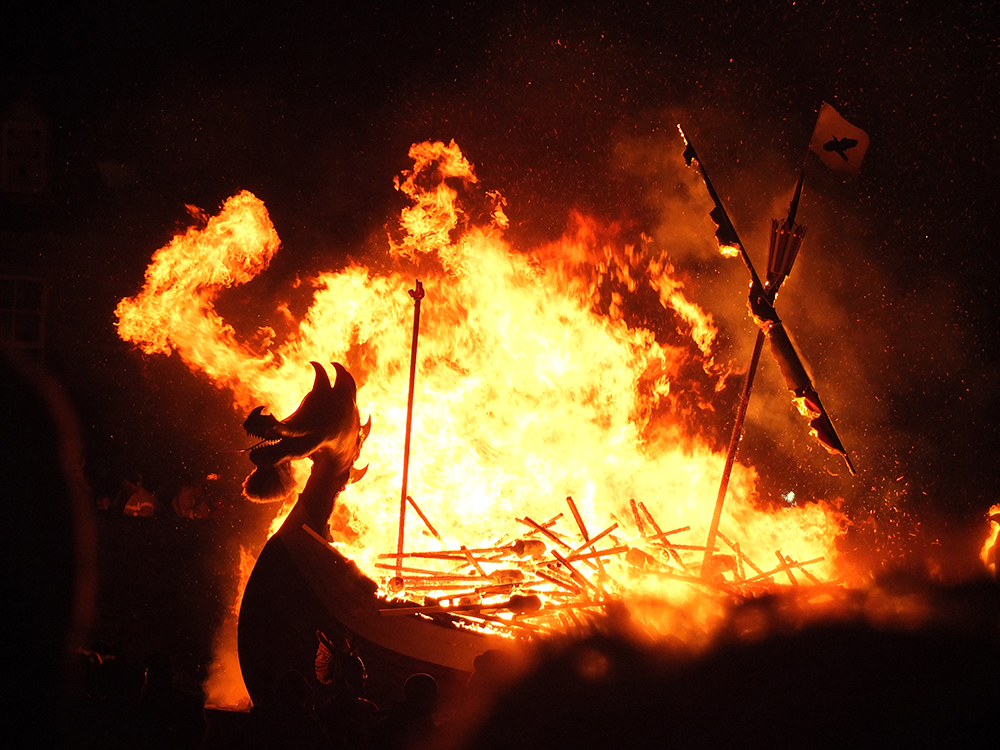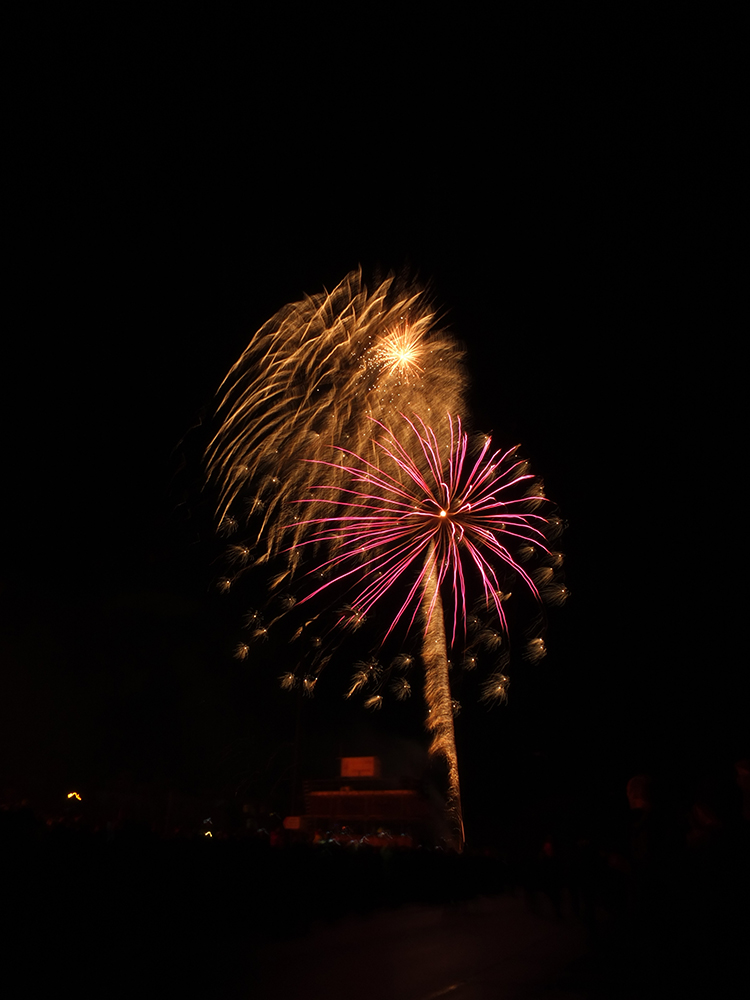 To find out more about Up Helly Aa visit the official website.
Have you heard of our festival? Did you see it on the news this year? Is it on your bucket list of things to do? Let me know in the comments!
If you want to be kept up to date on my recipes, occasional craft tutorials, adventure stories and giveaways then please subscribe to my weekly newsletter; it gets sent out every Monday morning if there is new content. Your email address won't be passed on to anyone, you will never be spammed and you are free to unsubscribe at any time, no questions asked. Make sure you confirm your subscription or you won't receive the newsletter – if it hasn't arrived check your junk mail folder.
[wysija_form id="1″]