Highlights of our visit to the first Unst Viking Festival.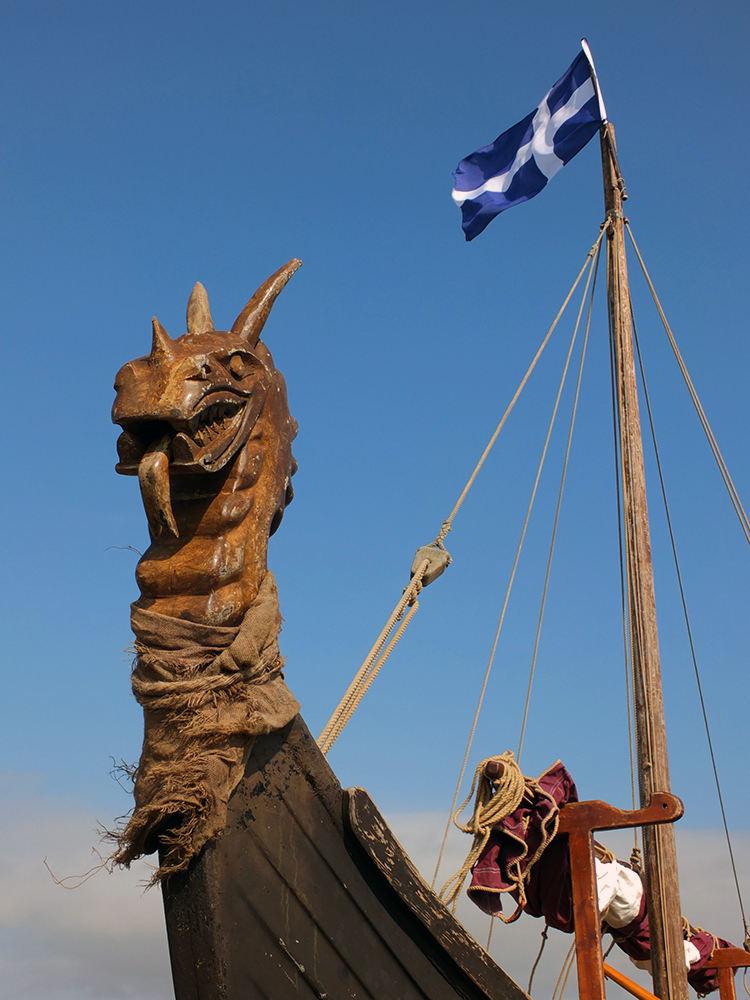 I've always had a fascination with Viking history, ever since I was a young girl and first heard stories of their possible exploration of the east coast of Canada; my childhood home.
We did a school project on Vikings once, and I created a very detailed (in my mind!) 3D model of a Viking Longship from paper and wooden dowel rods. My mother worked at a veterinarian's at the time and she brought me home some expired vaccination tags which made for perfect metal shields to hang over the side. I loved working on that project and I was really proud of the model I created.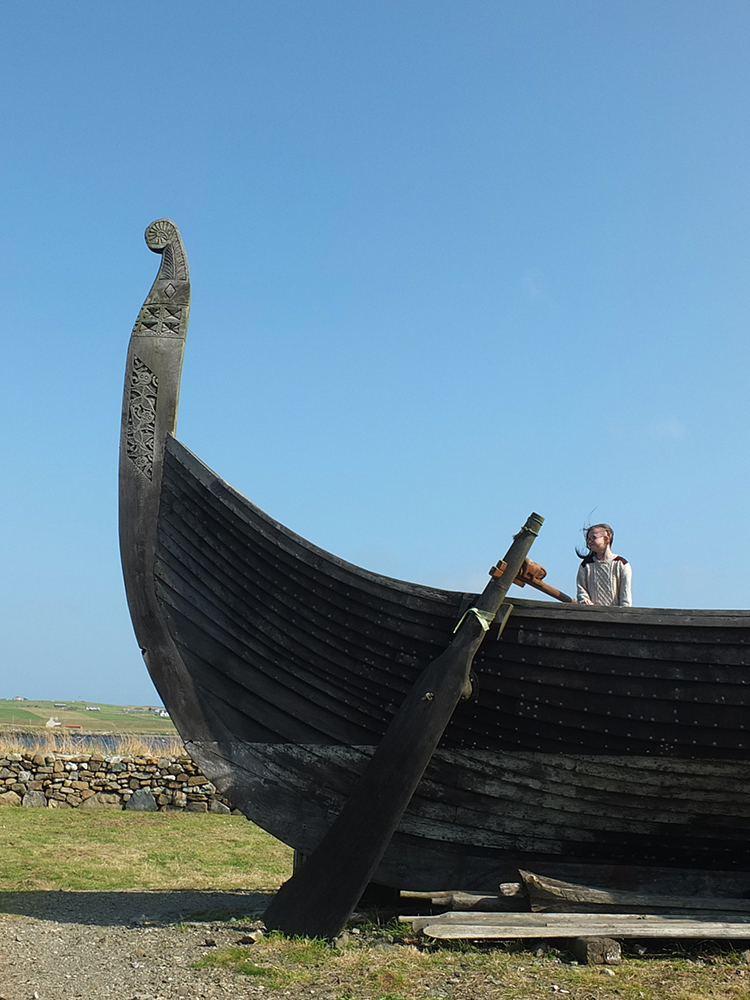 Fast forward a few decades, and I'm living in Shetland, a land rich with Viking history. 2017 is Scotland's Year of History, Heritage and Archaeology, where we are celebrating the rich and varied history of Scotland, from the Neolithic to the Scottish Clans, and here in Shetland, our Viking heritage.
A few weekends ago the island of Unst hosted its first Viking Festival, so the kids and I packed up our brand new tent (more about that later!) and provisions and headed to Britain's most northerly inhabited island to mingle with real Vikings.
Visiting Viking reenactment groups from Ireland and Poland joined local Jarl Squads to set up a family-friendly encampment around the replica longhouse and longship, Skíðblaðnir (pictured above), at Viking Haroldswick, Unst, and spent the weekend demonstrating their crafts, combat and way of life.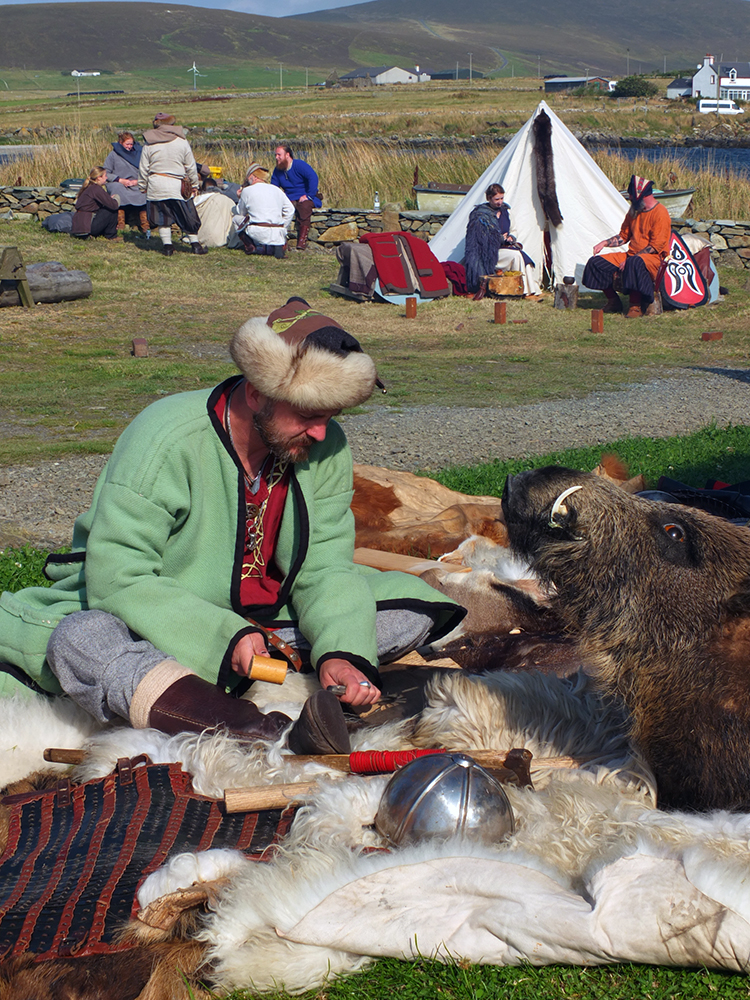 FOLLOW THE VIKINGS
The two-day festival saw the Walhalla Vikings return to Shetland from Poland, joined by the Northern Irish Ardglass Vikings from the 'Vikings' TV series. We got to mingle with them, ask questions and watch as they demonstrated how life would have been many centuries ago.
The weather on the first day was dry but very overcast, and the weather on the second was bright with blue skies but quite blustery, hence the mix of photographs in this blog post.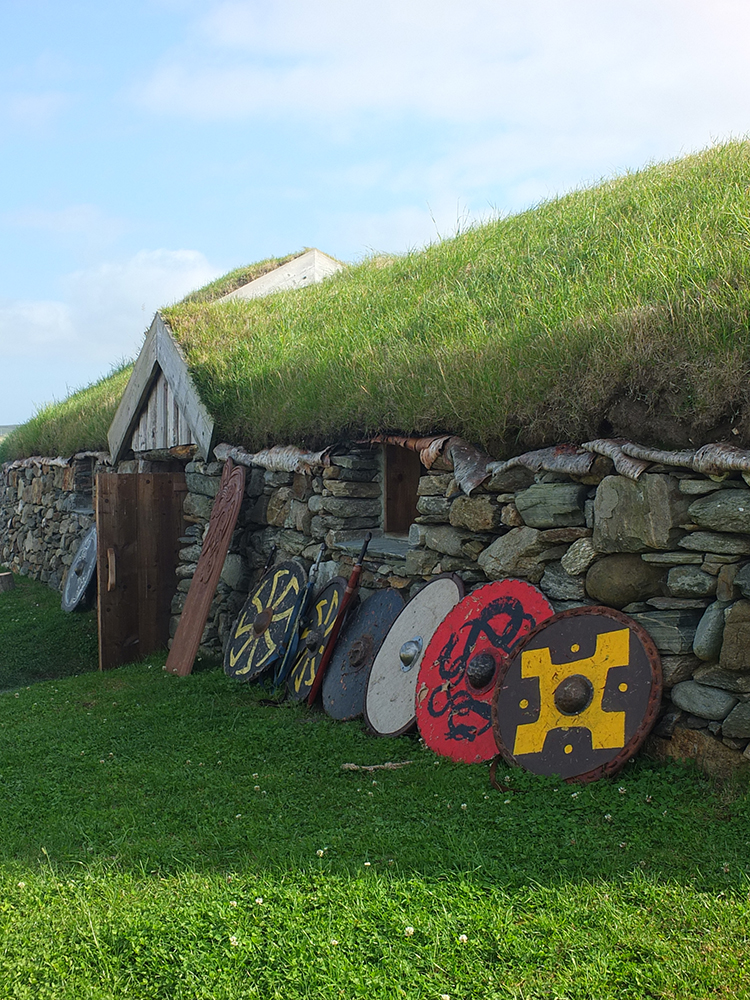 The children enjoying having a go at minting their own Athelstan coins. King Aethelstan ruled the Anglo-Saxons and then the English during the time of the Viking invasions.
THE VIKING LONGSHIPS
Viking Haroldswick has its own replica longship on site, the Skíðblaðnir; a full-sized replica of the Gokstad ship, found in a Viking burial mound in 1880. Historians believe the original ship was built during the reign of Harald Fairhair, the first King of Norway, between c. 872-c. 930. It is believed he landed in Unst during his travels, and that Haroldswick was named after him.
The ship was originally built in Sweden, but it was stranded in Shetland after an aborted attempt to sail to America on it. It's been on site in Haroldswick since 2006. This oak clinker-style ship sits right on the side of the road and you can have a look onboard her, and even try rowing one of the giant oars.
One of the highlights of the Unst Viking Festival, for me, was the opportunity to go out on a short trip on the Black Swallow, one of the replica Viking Longships from Ardglass that was actually used in the Vikings TV series!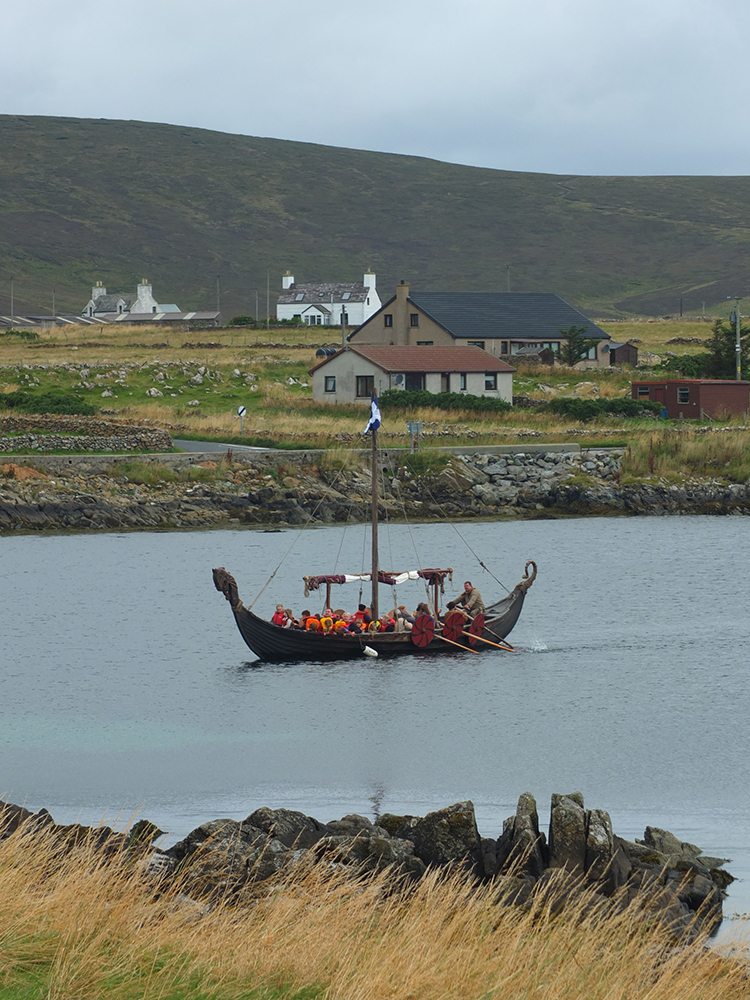 THE FIGHTING AND BATTLE REENACTMENTS
The Walhalla Vikings from Poland treated us to a rather fantastic, and highly amusing battle reenactment, showing us different battle techniques including a shield wall, as well as demonstrating a dramatic sea invasion of the Viking Haroldswick site via the Black Swallow.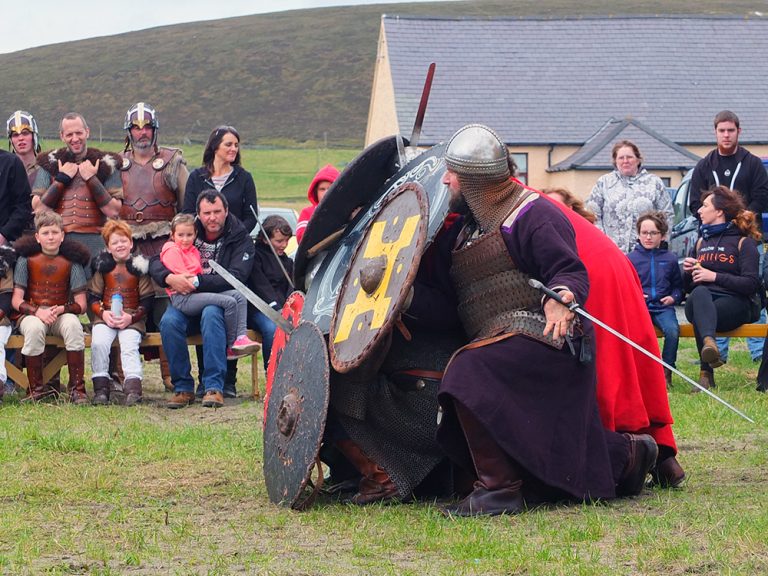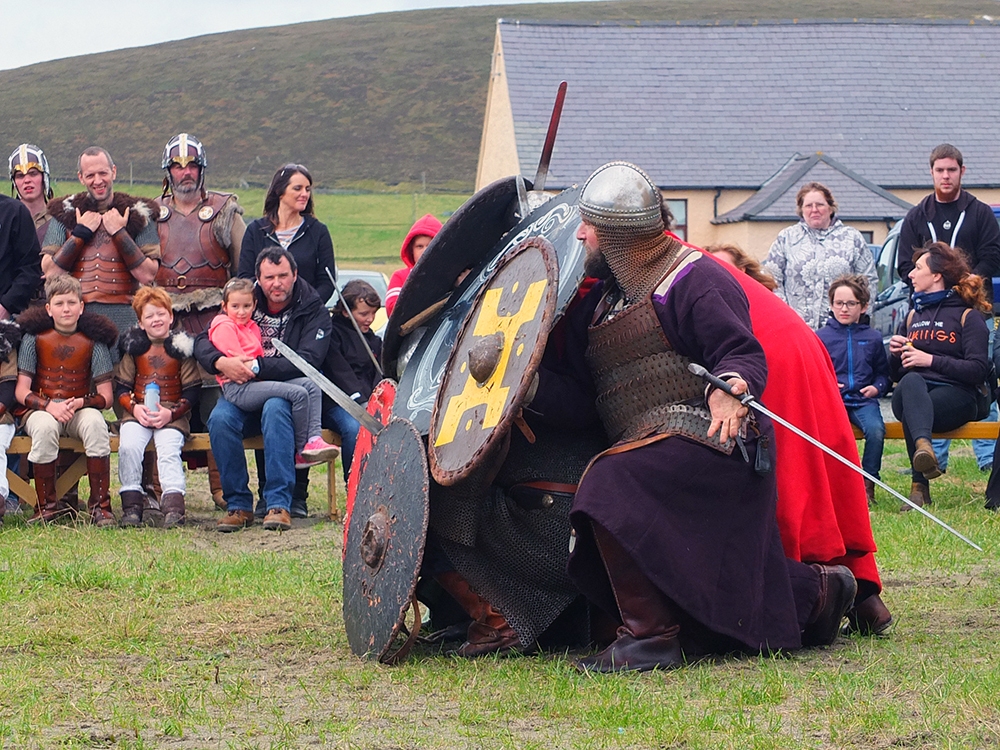 The children also had a chance to try their skill at archery and axe throwing (my own personal favourite – I could have thrown battle axes all day!), while our youngest was delighted with the opportunity he had while browsing the Polish Wallhalla Viking tent, to practise real-life sword-fighting! He'd never picked up a real sword before, which he was over the moon about, let alone getting the chance to spar with one of the Polish Vikings.
THE VIKING FOOD
We learned that the Viking diet was really quite varied. They traded along the Silk Road so their staple diet of various meats, wild greens and grains such as barley, millet and corn was seasoned with spices including cardamom, cinnamon and black pepper.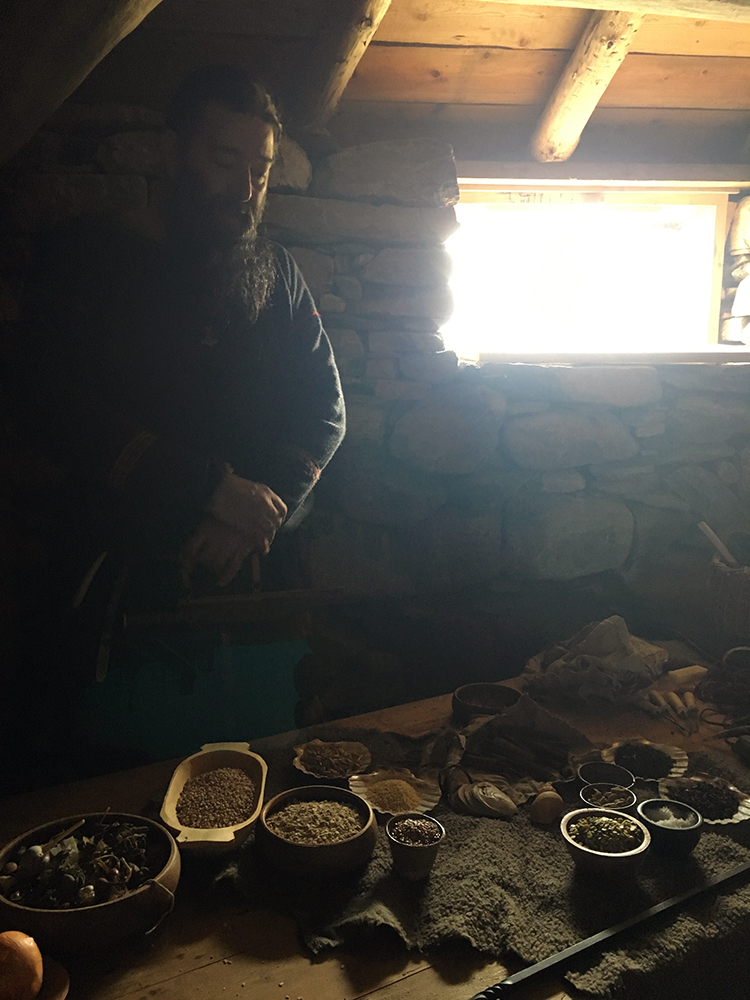 We had the opportunity to taste test some locally brewed Shetland mead too, made with Scottish heather honey from the new Scalloway-based company Viking Mead Ltd. For lunch, there was a barbecue on offer and we sheltered from the wind behind the Skidbladner to eat our hot dogs, as you do. The village hall also hosted an array of stalls, one of them selling rather lovely home bakes which my children visited a bit too frequently!
On Saturday evening there was a great Viking feast in the local village hall, but alas, by the time I found out about it all the tickets had sold out. It was a 16+ event anyway, so I wouldn't have been able to go with my children (it was just the three of us on this adventure) but I hear the feast was rather fantastic with plates of roast meat, spinach and plenty of mead.
THE VIKING CRAFTS
In the replica longhouse, local blacksmith Bruce Wilcox demonstrated his skills, while throughout the site various craftsmen/women showed off their skills, from carving soapstone bowls (which would have been excavated from sites like the Catpund Quarry), carving wood and making clay pots.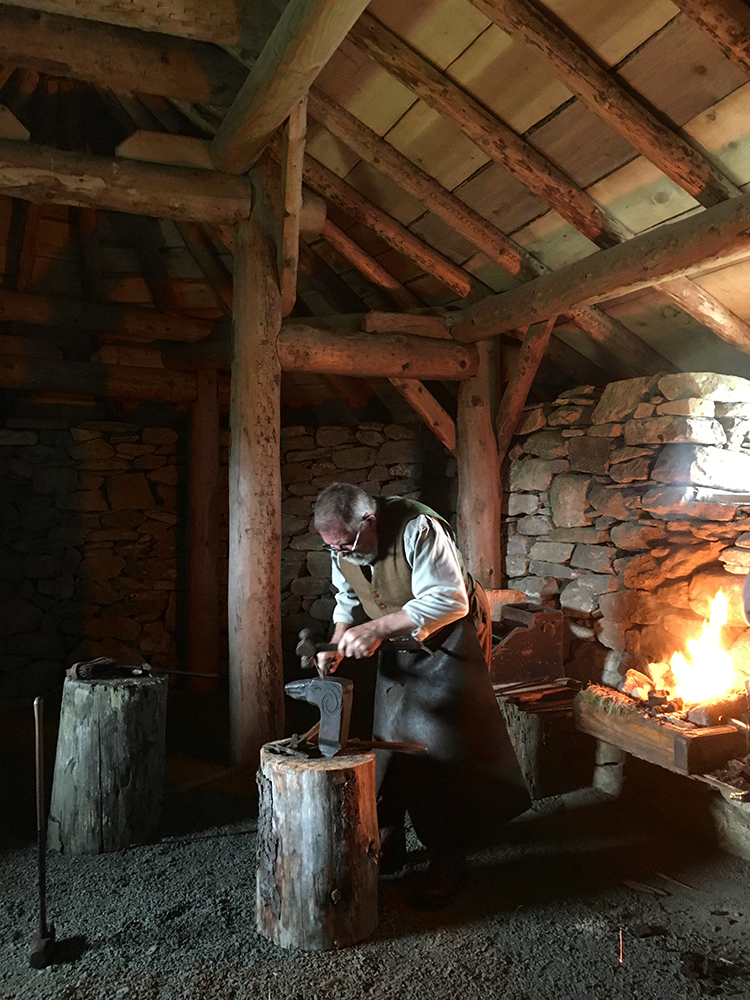 Local potter Sharon McGeady from The Pottery, North Roe, was on site creating a community bowl for the longhouse. Her hopes were that as many children as possible would help in its creation. My children both had a go, helping mould the wet clay into shape.
THE VIKING GAMES
Hnefatafl aka Tafl, the Viking Game or The King's Table is a Norse strategy board game where opponents battle to capture/protect the king while the king tries to reach one of the four corners of the board. The kids were lucky to be taught how to play this game by a local father and daughter who are quite adept at the board game.
There was also a game of Viking Kubb set up. Players throw wooden blocks to try and knock over their opponent's five standing wood blocks. Whoever succeeds in doing this and then knocking over the centre king block wins the game.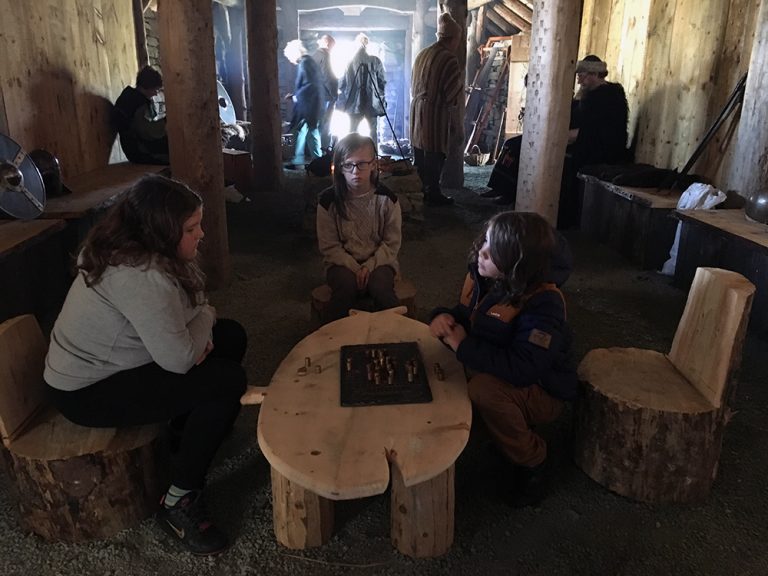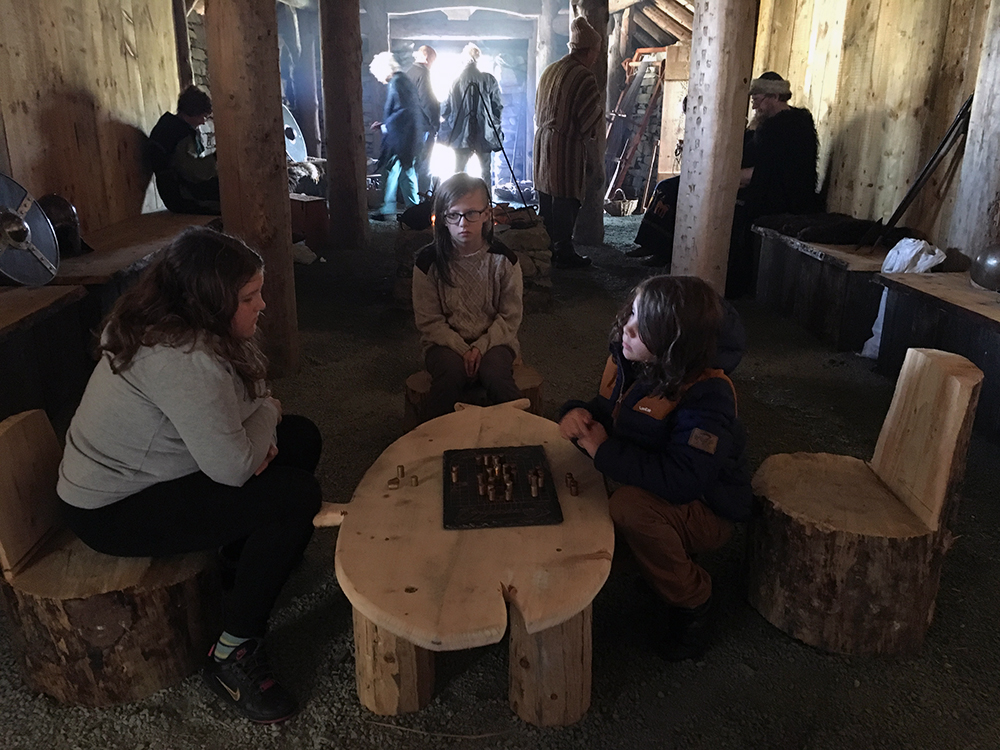 VIKING HISTORY: HAMAR VIKING LONGHOUSE
The nearby Hamar Viking Longhouse, before its excavation, was described as the best preserved Viking Longhouse in Scotland. A visit to this location where real Vikings actually lived way back when was a fitting finale to our Viking weekend, I believe. Plus, there was a geocache nearby. 😉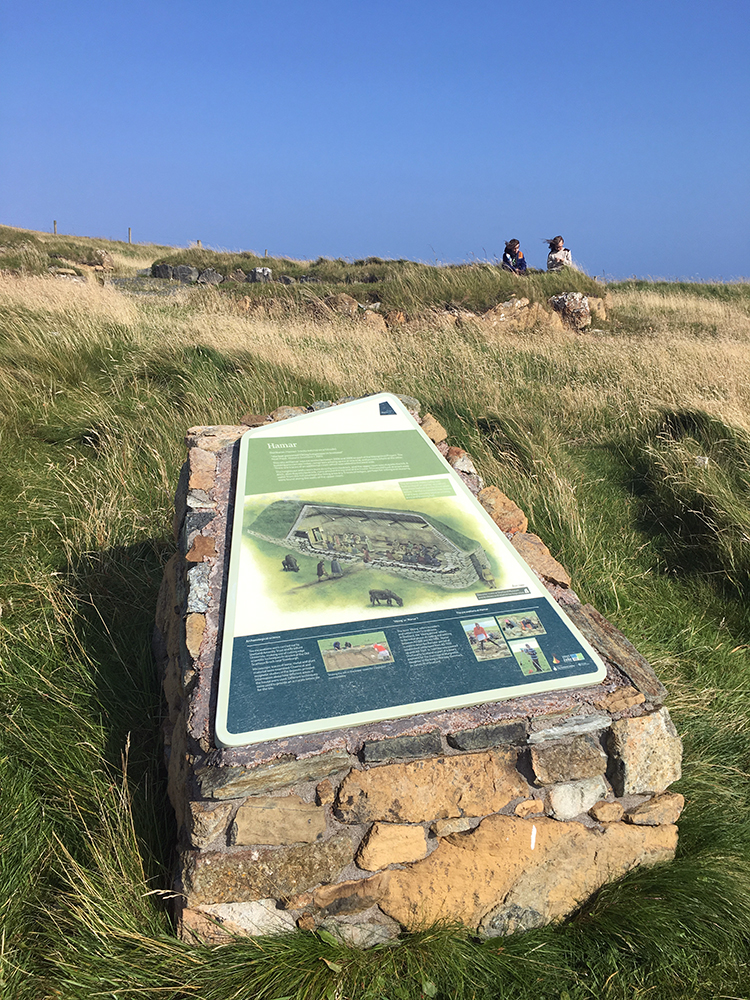 BLACKS PITCH-UP BLOGGER CHALLENGE
One of our favourite places to stay when we visit Unst is the Gardiesfauld Youth Hostel. It's affordable, comfortable and well-provided which means all you need to pack if you're camping in their garden, is your tent, sleeping provisions and some food. The kitchen has everything you need, so it's a bit like glamping, I suppose, sleeping outdoors with all the comforts of indoors.
We were road testing our brand new Rydal Eurohike 600 6-Person Tent. We'd been sent this tent a few weeks ago for the Blacks Pitch-Up Blogger Challenge – we had to pitch the tent for the first time as fast as we possibly could as a family. I'm delighted to say that we did it in 12 minutes and 30 seconds and we've won the blogger challenge! Check out the leaderboard here. Our prize: a weekend's camping at any Pitchup campsite in the UK next summer! Where should we go?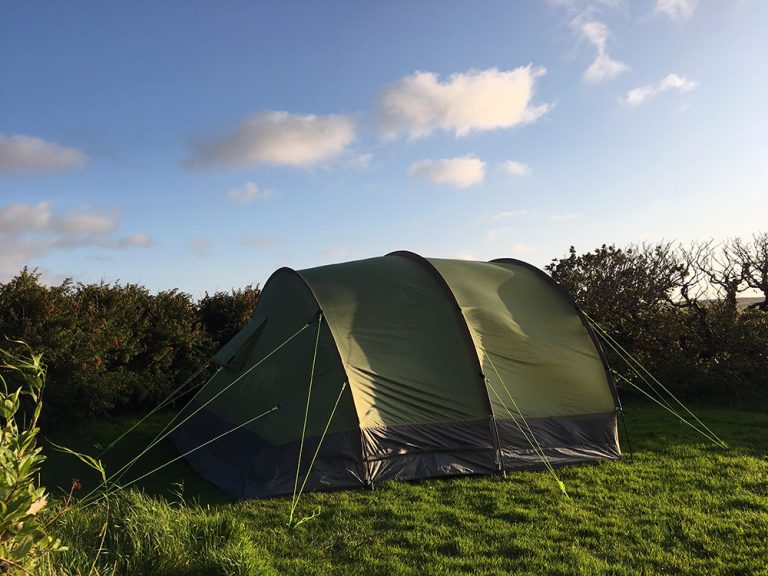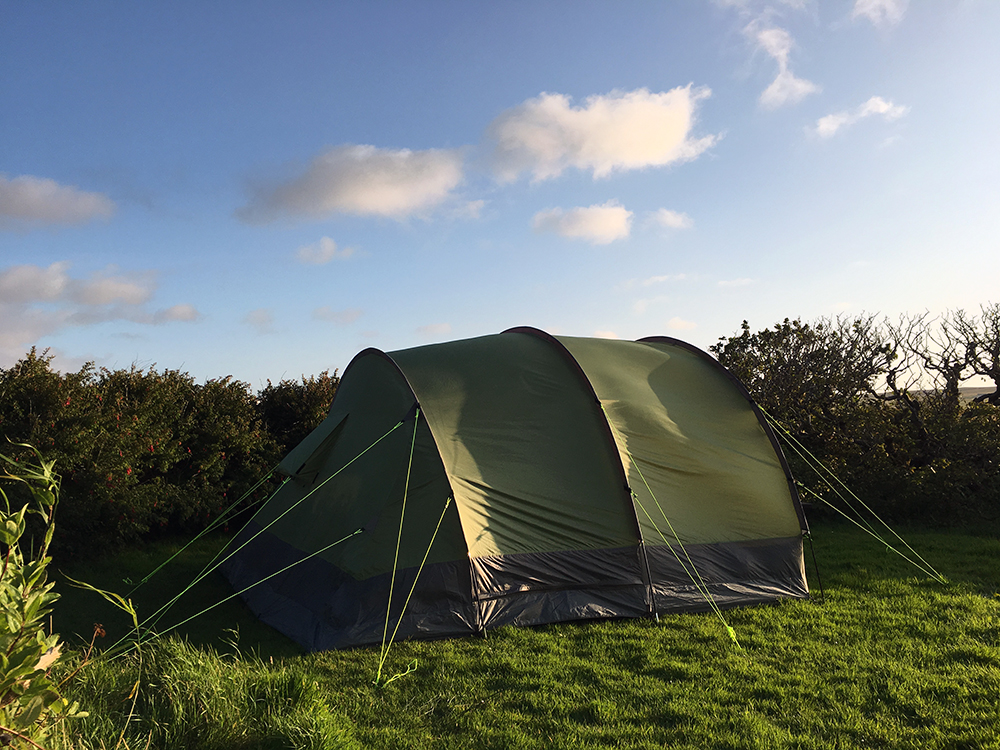 This incredibly roomy six-person tent is absolutely, hands' down, the best tent I've ever slept in. My youngest, aged 8, declared that he wished we could live in this tent as it's so much fun! It's incredibly roomy and oh so easy to assemble – there's literally just three colour-coded poles and that's it. No tying, no faffing, just insert the poles and the whole thing pops up ready assembled!
There are two main compartments – a living area large enough for even a six foot man to stand in without stooping and a darkened bedroom area which can be divided into two with a detachable 'wall' There are plenty storage pockets located throughout the tent, which is wonderful when you're camping with children and all their associated books/toys/socks.
Blacks sell a wide range of tents for every variety of family camping needs, even us wild Shetland campers. This tent held up well in 40 mph winds, although it was a challenge to take it down without it blowing away! Their Rydal Eurohike 600 usually retails for £380 but at the time of writing it's on offer for just £199.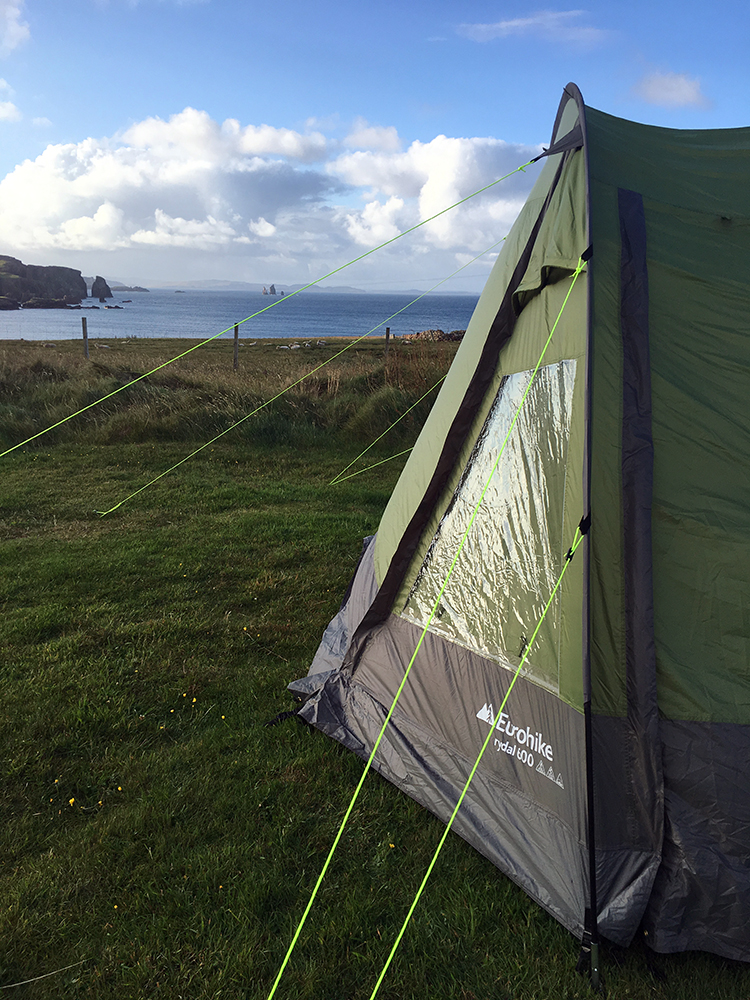 FOR MORE INFORMATION ON VIKINGS
Follow the Vikings Project
Draken Harald Hårfagre – Sailing to America
Shetland Amenity Trust
Walhalla Vikings
Ardglass Vikings
Up Helly Aa – Europe's Largest Fire Festival
OTHER UNST POSTS YOU MIGHT LIKE
Unst: An Island Above Them All
The End of the Road: Cycling Through Britain's Most Northerly Isles (Part 2)
Midsummer in Shetland: Diary for Week Two
SHOP THIS POST
Rydal Eurohike 600 6-Person Tent
Viking Mead
The Pottery, North Roe
Hnefatafl – Viking Chess Game
Viking Kubb Set in Canvas Bag
With thanks to Blacks for the Rydal Eurohike 6 Person Tent. This tent will revolutionise our family camping trips! A more in-depth review will follow next summer when we've had the chance to test out the tent more. This is not a paid post.