In collaboration with Tassimo.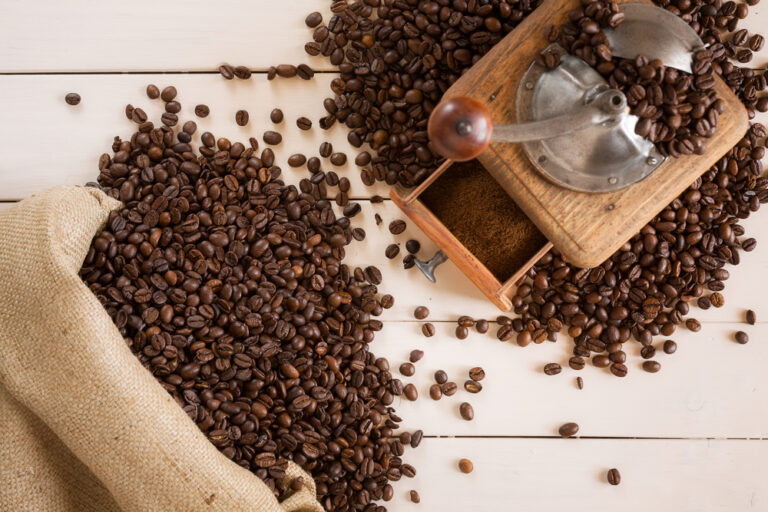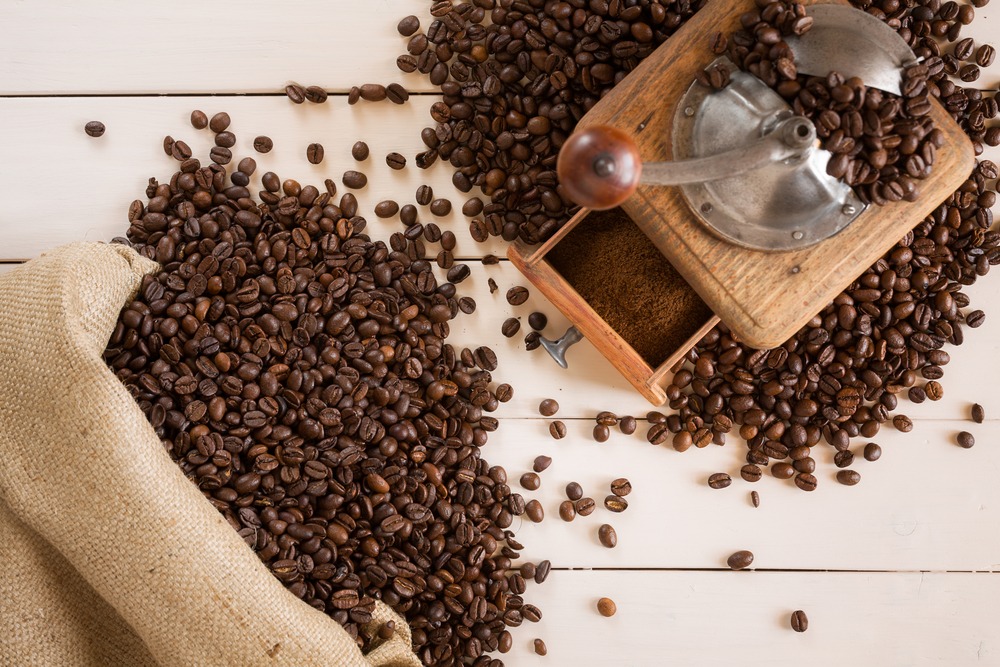 When it comes to coffee, there's enough choice out there to make your head spin! With so many brands, appliances and espresso blends – what do you do when you just want a good cup of coffee? Should it be filtered? Pressed? A pod? Here's the ultimate guide to coffee to help you get your caffeine hit any way you want it!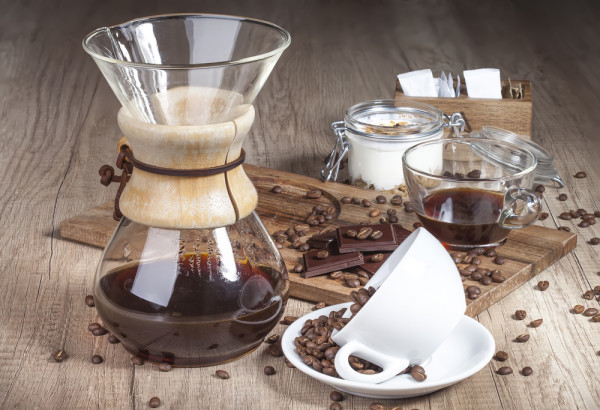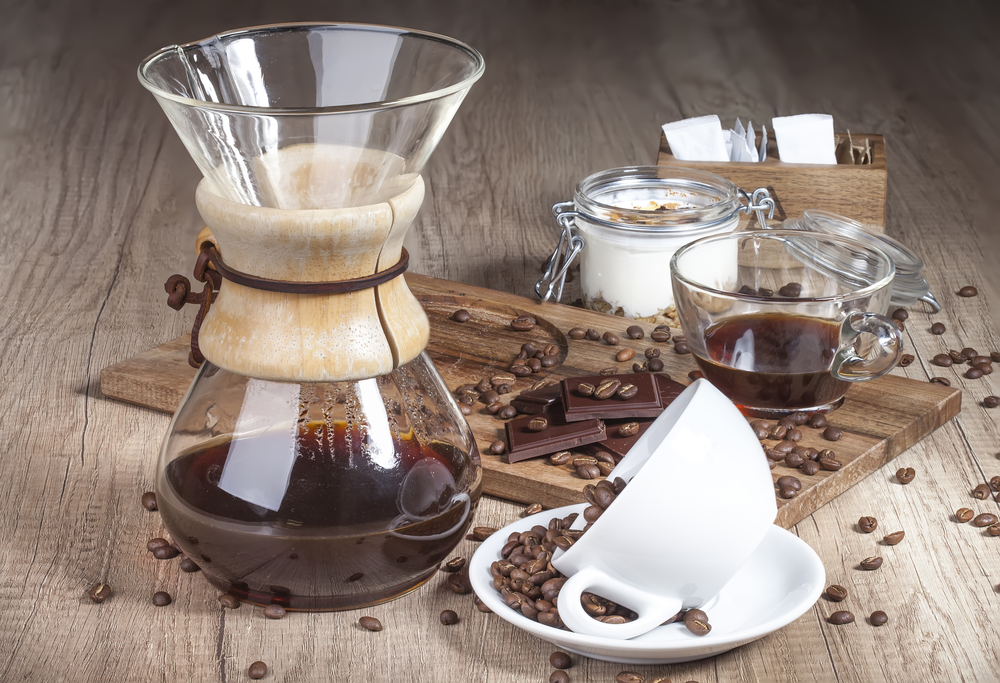 Drip Coffee
This may be known as filter coffee if you're in the UK. These machines may look old school in your kitchen these days but they're a classic way to a good coffee. You can use one with a filter paper to allow the ground coffee to be permeated with water, although you might end up with brown fingers and a dust cloud on your first attempt! But not to worry, there are some chic, paperless ones out there. This Bodum one is super-stylish – we love how futuristic it looks!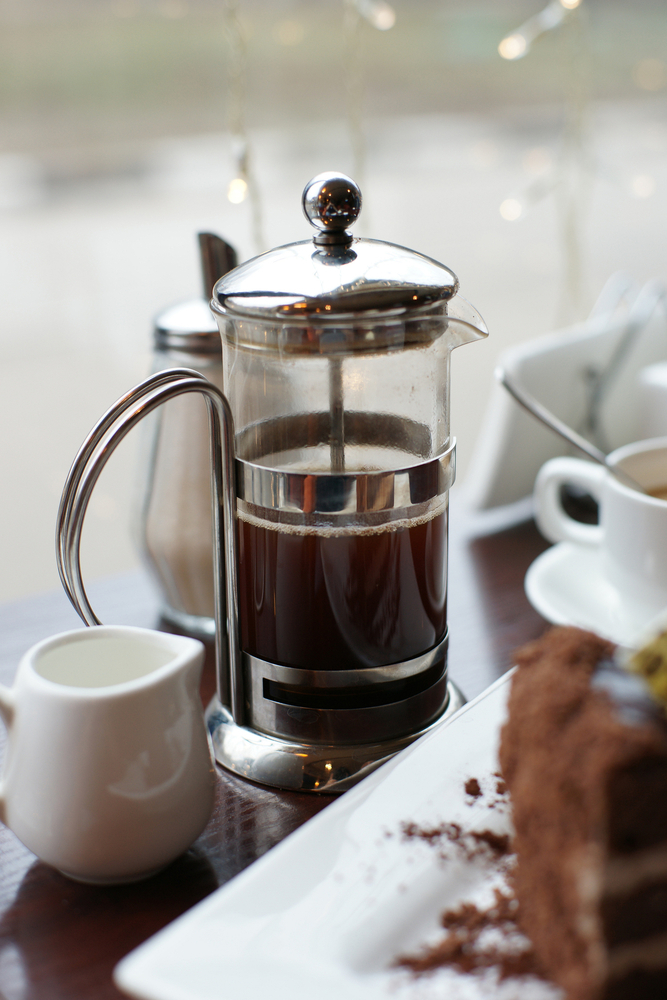 French press
The French press guarantees a nice cup of coffee with no airs and graces. It may not be the most aesthetically pleasing design, but the beauty is in its simplicity – plonk in the coffee of your choice, add some just-off-the-boil water and let it brew until you plunge and pour. Get yourself some good ground coffee for the French press. If the usual standard chrome or black presses aren't your thing, Le Creuset have a chic stoneware one in lots of different colours that will look lovely in your kitchen!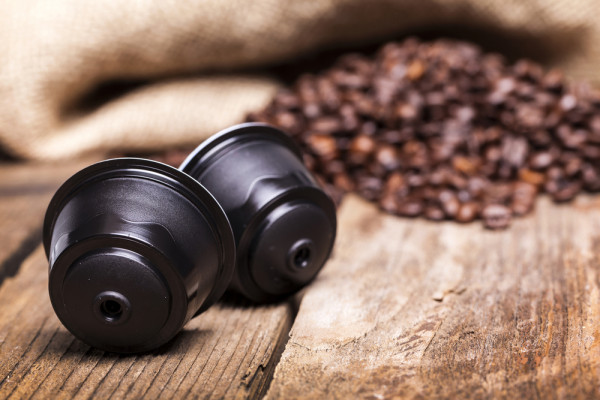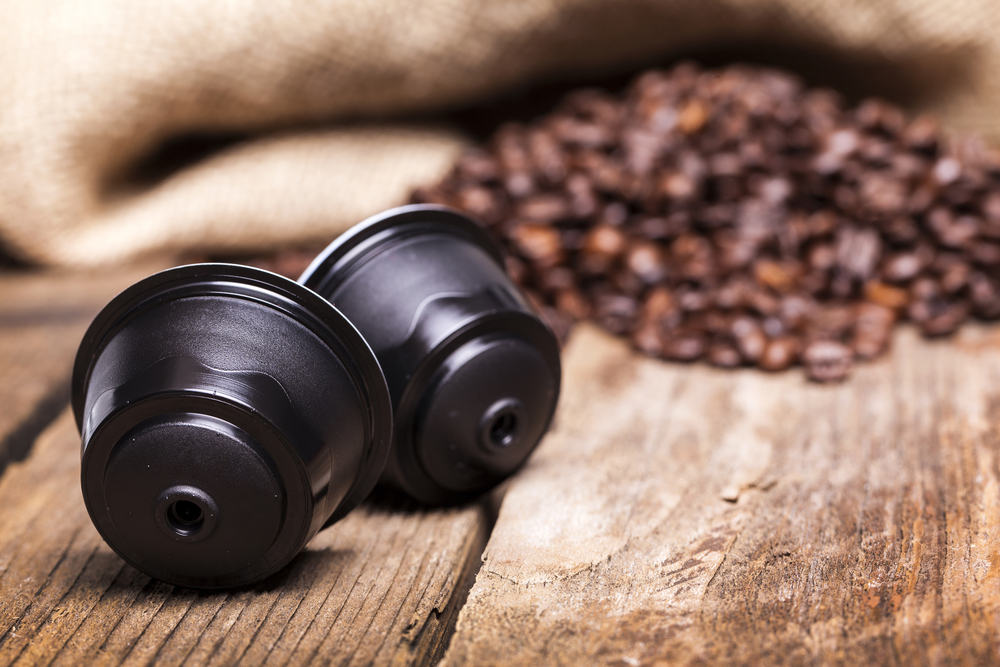 Pod machine
It's most likely as close to barista-made coffee as you can get at home. If you're intimidated by all the steam and frothing on the commercial machines, don't worry – these ones for the home are easy to use (just press a button) and clean. You can even buy pods made by your favourite chains so they taste like the real deal. Costa and Tassimo have teamed up to bring the popular Caramel Latte into your kitchen in pod-form. Pop one of these little gems in your machine and you've got that familiar yummy taste without leaving home.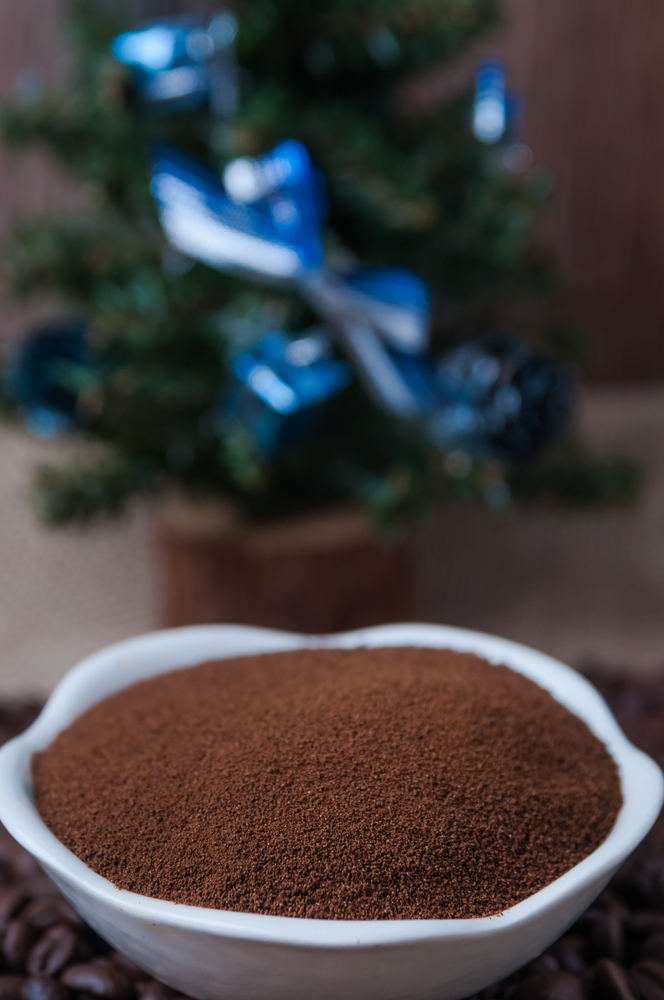 Instant coffee
It's the cheapest option and a good standby to have in the cupboard when you need a quick cup. All you have to do is add water for a fuss-free cup of coffee, so the preparation time is less than a few minutes. If you're in need of some caffeine fast, this is a good option – try Nescafe Azera, which is labelled as "barista style" coffee.
With such a wide range of ways to brew, you're spoilt for choice when it comes to a cup of joe. However you like it, you're sure to find something out there to suit your brewing time and your tastebuds!
If you want to be kept up to date on my recipes, occasional craft tutorials, adventure stories and giveaways then please subscribe to my weekly newsletter; it gets sent out every Monday morning if there is new content. Your email address won't be passed on to anyone, you will never be spammed and you are free to unsubscribe at any time, no questions asked. Make sure you confirm your subscription or you won't receive the newsletter – if it hasn't arrived check your junk mail folder.
[wysija_form id="1″]
Disclosure: this is a paid post. Advertorial content provided by a third party. All photographs via Shutterstock.