The pursuit of unique and memorable eating and drinking experiences, both near and far.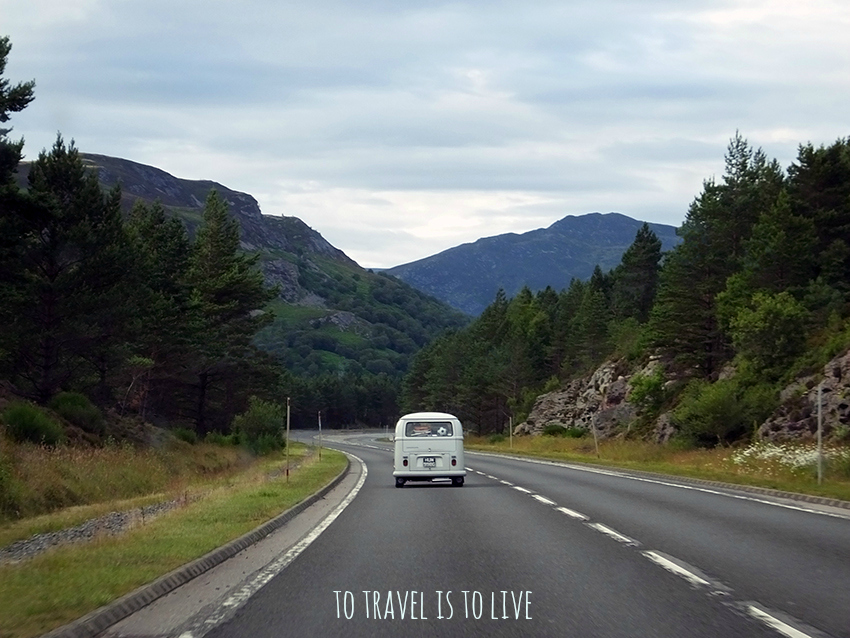 The term 'culinary tourism' was first coined by Lucy Long in 1999 and was used to describe the increasing use of food as "a subject and medium, destination and vehicle, for tourism. It is about individuals exploring foods new to them as well as using food to explore new cultures and ways of being."
Humans are naturally curious creatures and we like to explore the unknown. We climb that mountain just because it's there, and we derive pleasure from it, just as we will try foods that we perceive as new, exotic or unusual, and we derive pleasure from that too. We relish in new experiences, the break from the ordinary, exploring the unfamiliar.
More and more people are travelling exclusively to seek out and enjoy food and drink native to the region they are visiting, both domestically and internationally. We are curious to meet the producers, the chefs, the roadside market stall sellers, to sample their wares and to share these experiences with our friends and family.
The World Food Travel Association defines food tourism as "the pursuit of unique and memorable eating and drinking experiences, both near and far", and claims that it is worth 25% of visitor spending to a region. Local businesses are catering to this demand; here in Shetland the local food producers association recently launched The Shetland Food Trail, where visitors to these remote, rugged islands can explore the finest tastes and food experiences Shetland has to offer.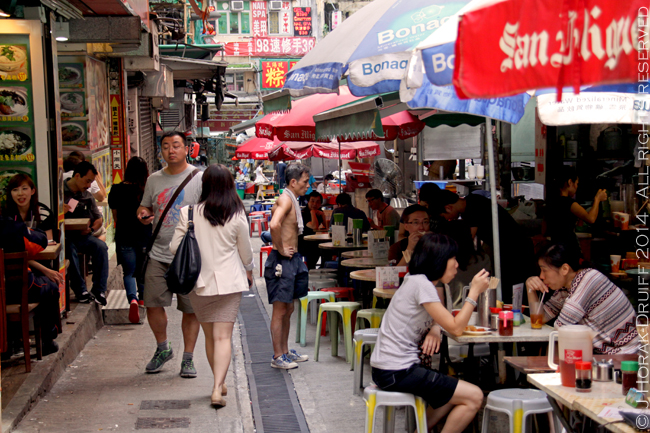 Further afield, Jeanne from Cook Sister, one of the UK's longest running food blogs, writes about her experiences on a Hong Kong Foodie Tour. Jeanne says, "these tours share not only the tastes of Hong Kong but also stories behind Hong Kong's development, its important historical figures, and the last remaining pockets of historic colonial architecture in the financial district."
Jeanne believes that the way to experience a city is through its food, not through museums, palaces, bus tours and tourism books, but through the real food that locals eat.
While in Hong Kong Jeanne dined on barbecued pork, noodles, dumplings, exotic fruits and vegetables, freshly juiced sugar cane and she learned how to correctly prepare green tea.
Read more of Cook Sister's travel adventures here.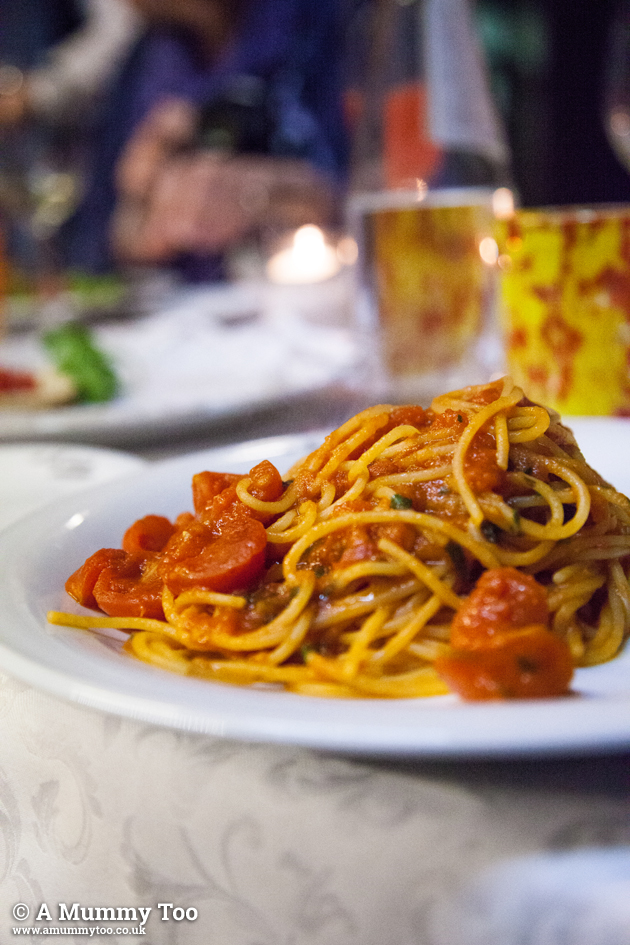 Top food, parenting and lifestyle blogger Emily over at A Mummy Too recounts falling in love with Venice while on "an incredible adventure – a seven day whistle-stop tour from the cluster islands of Venice to Pisa, a meander through the Tuscan countryside, then on to majestic Rome and finishing up in metropolitan Naples with a front row seat before Vesuvius. Why? To walk, to listen, to watch, and of course to taste. And all in the name of discovering the meaning of True Italian."
While on this tour of Italy Emily savoured the flavours of fresh local fish, pasta, bruschetta, olives and succulent ripe tomatoes. Emily learned how the Italian aperitif Spritz "prepares the palette for the sweetness of Italian cuisine, meaning that mean the first bite of tomato really bursts on the tongue."
Read more of A Mummy Too's travel adventures here.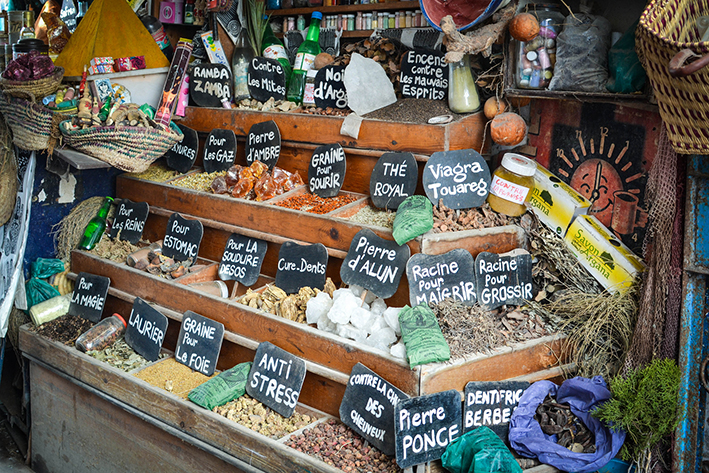 Urvashi over at The Botanical Baker has fond memories of visiting Essaouria, Morocco:
"The sun is setting and we are sipping cheap rose wine and stuffing ourselves with freshly grilled sardines at the edge of the port.  I have sardine juice running down the sides of my mouth and a look of pure bliss on my face.  It was the very first time I had been brave enough to try a 'fishy fish' on the bone and with eyes in tact (vs filleted for me and all bodily parts removed)."
She loved the experience that much that she returned there with her daughters so they too could experience the same.  Essaouria was the first stop on their latest Moroccan tour as a family. In the medina, she says, there are no menus.  You just walk by all the stalls, let yourself be charmed by the waiters and get seated.
Read more of The Botanical Baker's travel adventures here.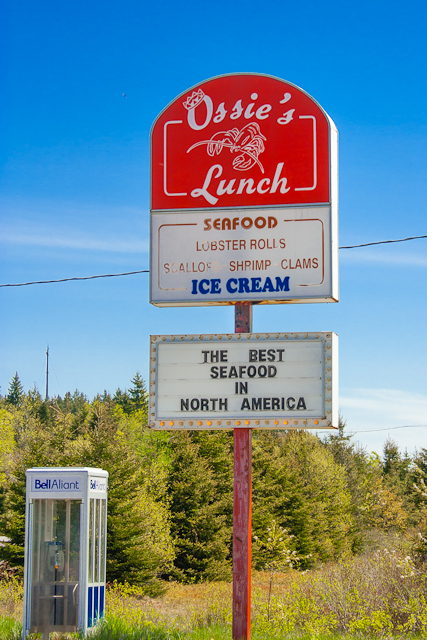 Helen over at Fuss Free Flavours takes us across the big pond to where I grew up: Atlantic Canada. There she got involved with food sourcing: she watched lobsters being pulled from their pots, foraged for fiddleheads and goose tongue greens, and dug clams – something I recall fondly from my own childhood (although we didn't have posh forks for digging, we had to make due with our own fingers!).
Atlantic clams were on offer at a cafe just off the Trans-Canada Highway near the Bay of Fundy, battered and served with a mound of chips, ketchup and cole slaw – good old fashioned Atlantic Canadian fare.
Read more of Fuss Free Flavour's travel adventures here.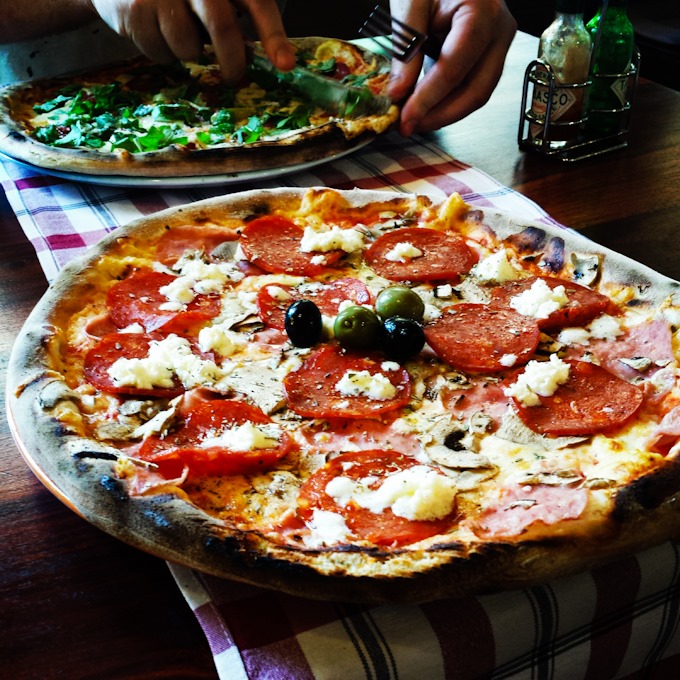 The best pizza Kavita over at Kavey Eats has ever eaten was consumed recently on a visit she and her husband made to Dubrovnik, Croatia. A small pizzeria located just outside the city walls served up enormous, wood-fire oven-baked pizzas oozing with locally produced fresh cheese.
They visited a Bosnian restaurant: "By far the most popular dish amongst customers was cevapi – little grilled minced meat kebabs. They were simply served inside soft warm bread with raw red onions and the most amazing butter and fresh cheese condiment that I devoured (and then asked for more of)."
The heat can be quite oppressive during the summer months, Kavey says, but there is quite a delicious range of ice cream and gelato vendors throughout the city to offer some relief.
Read more of Kavey Eats travel adventures here.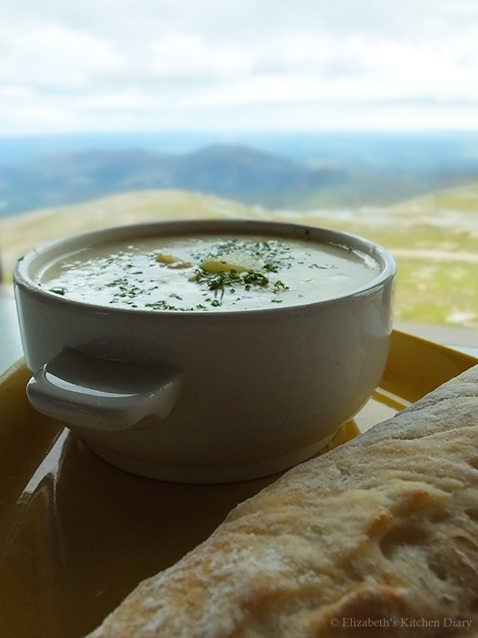 One of the most memorable foodie experiences on my own travels this summer was tucking into a bowl of steaming hot cullen skink soup in the Ptarmigan Restaurant & Bar. This establishment is situated at an 3,500 foot elevation in the top station of Cairn Gorm in Scotland. To get there you need to either hike up the mountain or take the Funicular Railway. Panoramic views of Loch Morlich (which we mountain biked around as a family) and the surrounding area make this a must-visit place for any foodie adventurer.
Read more Elizabeth's Kitchen Diary travel adventures here.
The world doesn't seem as large and unreachable now as it did when I was a child growing up in rural Atlantic Canada. Travelling abroad is not something exclusively experienced by the rich and it's not only done for work, or to visit family. It can affordable with last minute deals or forward planning. Foodie adventures are now obtainable at the mere click of a button. It's so much easier to plan a journey now and companies such as Amadeus make this process even easier.
Amadeus, the world's largest transaction provider in travel, have developed a website which provides simple access to comprehensive travel information from their extensive range of travel products. All you do it type in where you'd like to go and when, and they search their database for flights. Their non-transactional site was developed so that you can save your travels plans under one roof and search for the best deals.
Amadeus.net is still in the intermediate phase, so they would love folk to visit them, make their own plans (daydreaming is absolutely fine!) and provide feedback on how the service could be further developed and improved.
Where would you travel? What would you eat?
Visit Amadeus.net and make a plan!
"Twenty years from now you will be more disappointed by the things you didn't do than by the ones you did do. So throw off the bowlines, sail away from the safe harbour.  Explore. Dream. Discover." – Mark Twain
If you want to be kept up to date on my recipes, occasional craft tutorials, adventure stories and giveaways then please subscribe to my weekly newsletter; it gets sent out every Monday morning if there is new content. Your email address won't be passed on to anyone, you will never be spammed and you are free to unsubscribe at any time, no questions asked. Make sure you confirm your subscription or you won't receive the newsletter – if it hasn't arrived check your junk mail folder.
[wysija_form id="1″]
Elizabeth's Kitchen Diary was paid by Amadeus to write this post. All opinions expressed are own our and we retained full editorial control. Photographs and quotes from fellow food bloggers used with permission.