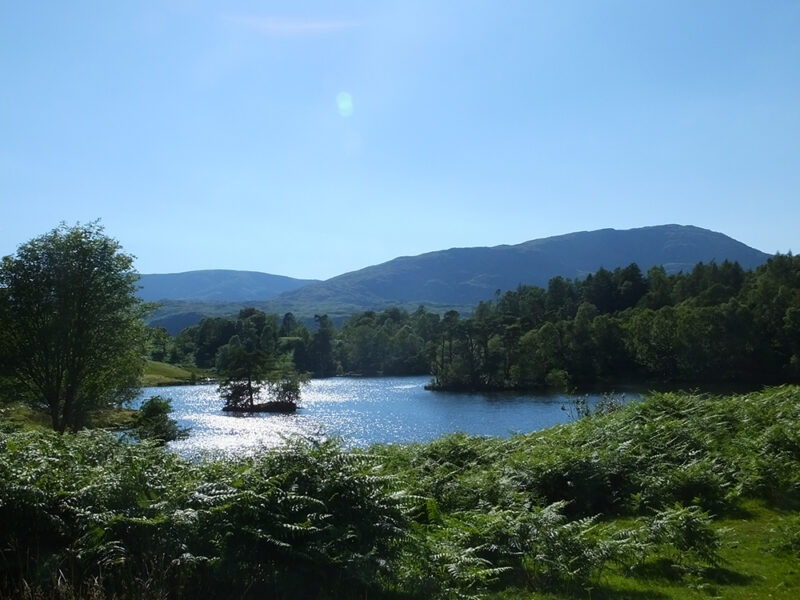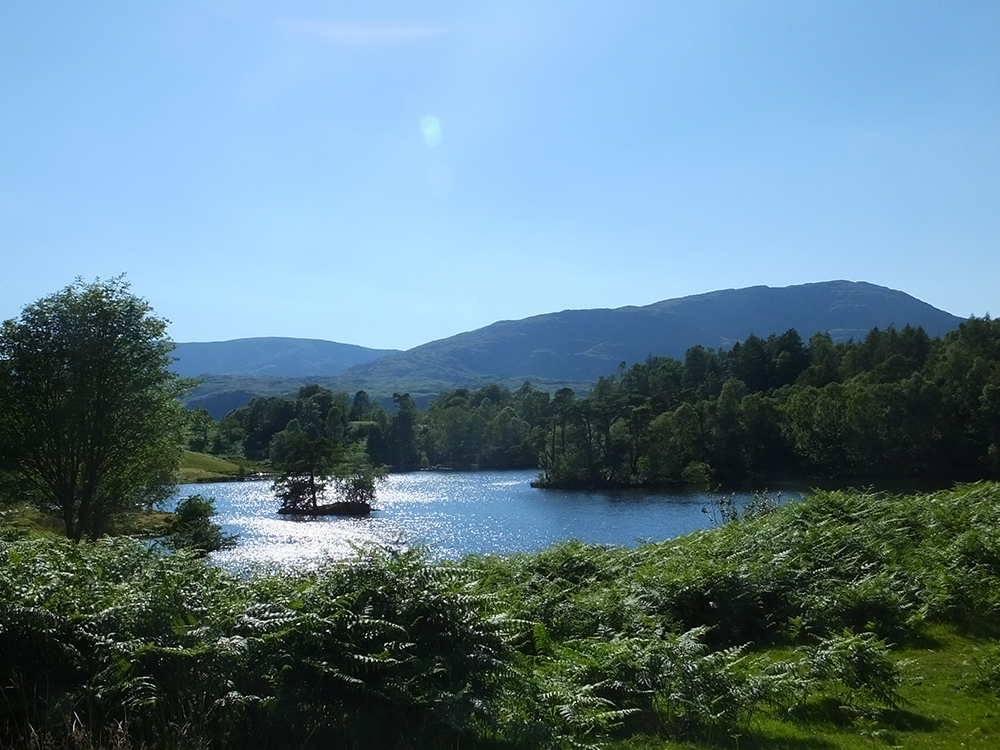 While listening to BBC Radio 2 over my morning cup(s) of coffee I am listening to stories of flooding in the Lake District, and how, despite the weather, people are being encouraged to visit the area (where it is safe, of course) and enjoy its natural beauty.
We had the pleasure of visiting the Lake District on summer holiday in 2014. We'd packed up our Rav 4 with provisions and took the ferry south to the mainland for our very first family holiday on the mainland. This was the first time our youngest had ever visited the mainland, and we wanted it to be something special.
While camping in Grizedale in the heart of the Lake District, and visiting the nearby Go Ape facility, we were recommended by staff to visit Tarn Hows, if we had a chance. Not really knowing what it was, we followed driving instructions down the scenic road to get to the National Trust Park.
Upon arrival there was a small stand selling ice cream (yay! It was sweltering hot and this was most appreciated!) and another selling summer hats.
I bought a floppy summer hat.
My regular readers will know that where I live, on the wild and remote Shetland Islands, there is no use to own a summer hat. It would blow off your head in a matter of seconds.
I treasured that summer hat for this walk, as it kept the sweltering sun off my delicate redhead fair complexioned skin!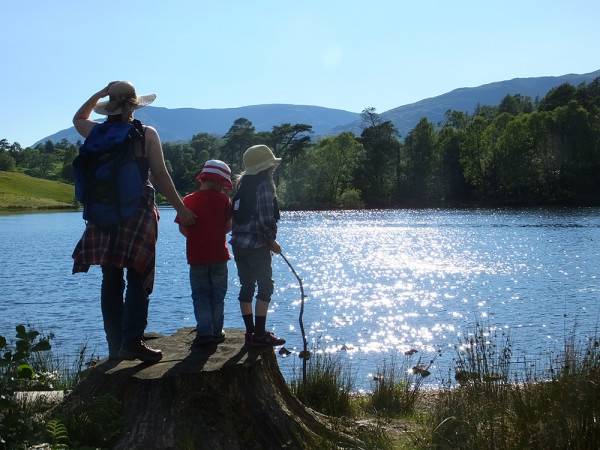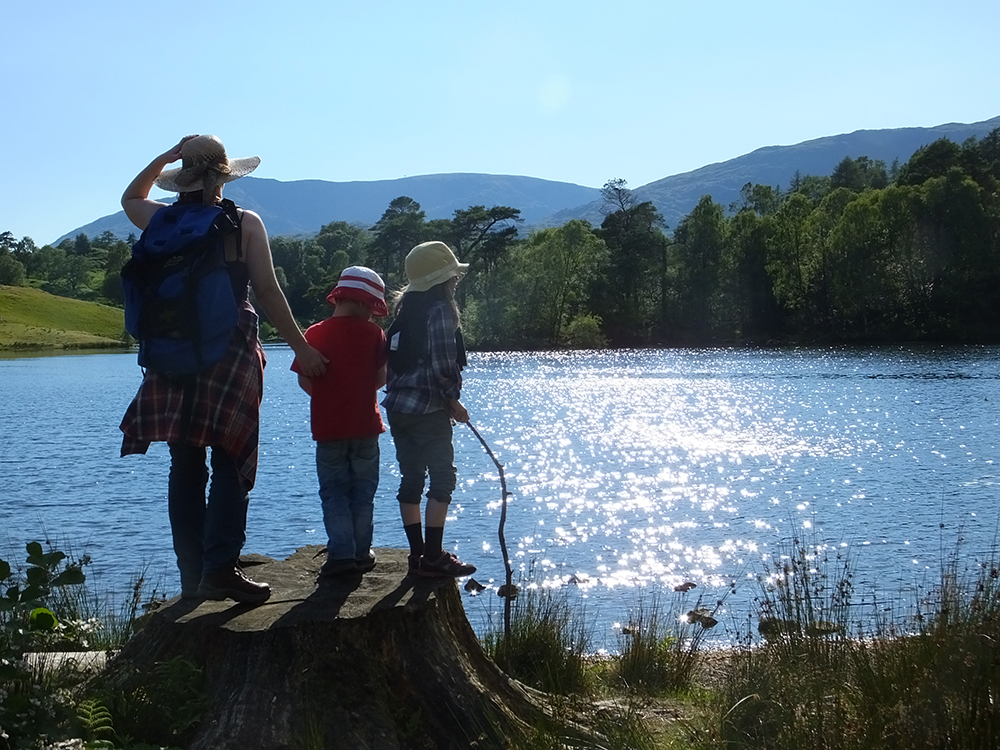 Tarn Hows is located approximately 2 miles north east of Coniston, or 1.5 miles north west of Hawkshead in the heart of the Lake District.
It was originally a series of three smaller 'tarns' (small mountain lakes), but in the late 1800s landscape improvements were made by the land owner creating the larger tarn that we can see today.
There is a very well-maintained 1.5 mile path around the perimeter of the tarn, and it is one of the most popular tourist destinations in the Lake District.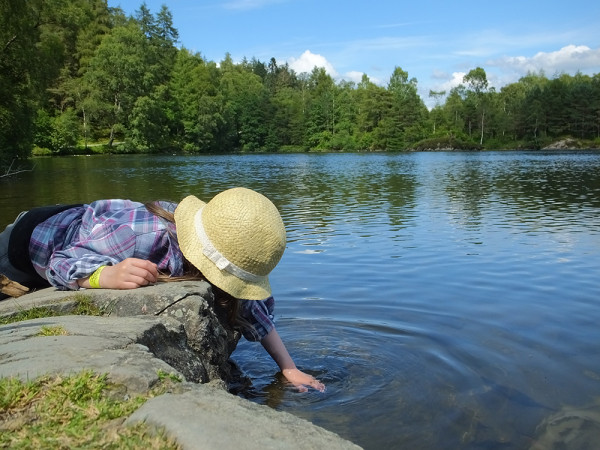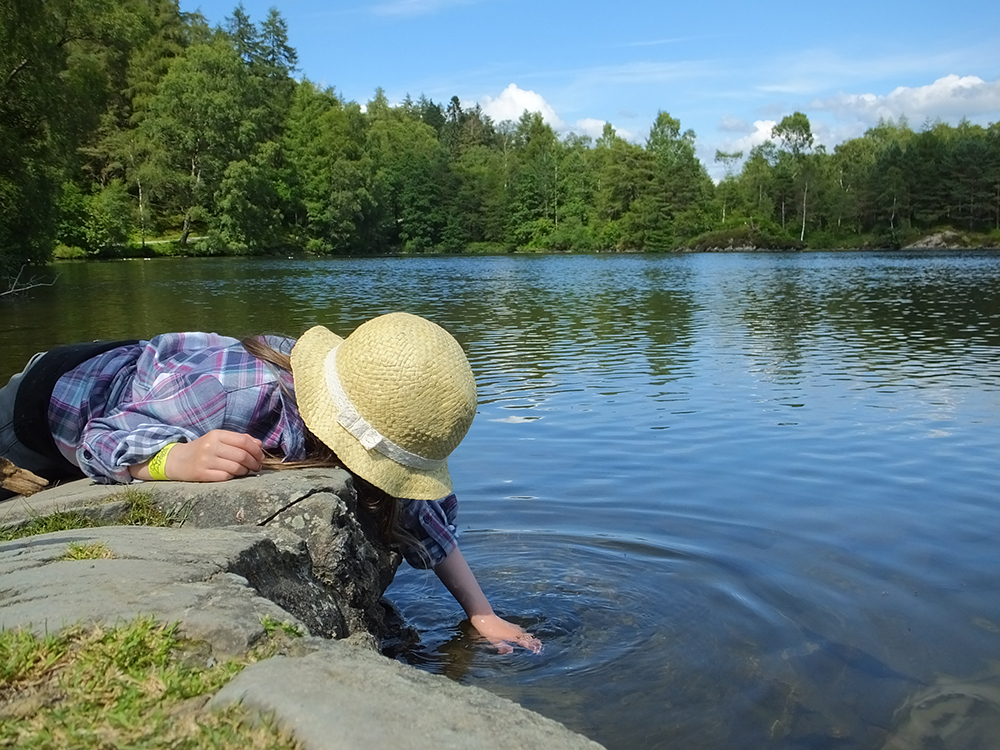 As I sit here typing, the winter gales howl outdoors in the pitch black and I can still feel the warmth of that summer sun on my shoulders. It was absolute positive heaven, and our children really enjoyed exploring the area.
The children's author and illustrator, Beatrix Potter, lived nearby, and you can see how she would have been inspired by the landscape, and the animals inhabiting it.
All in all it was a fantastic day's outing, a glorious walk and one of the highlights of our Lake District trip.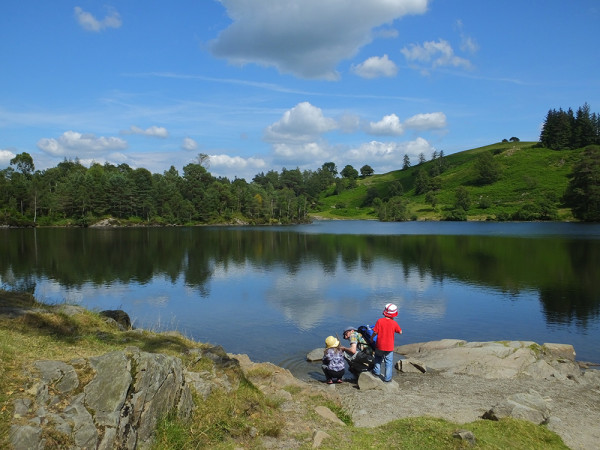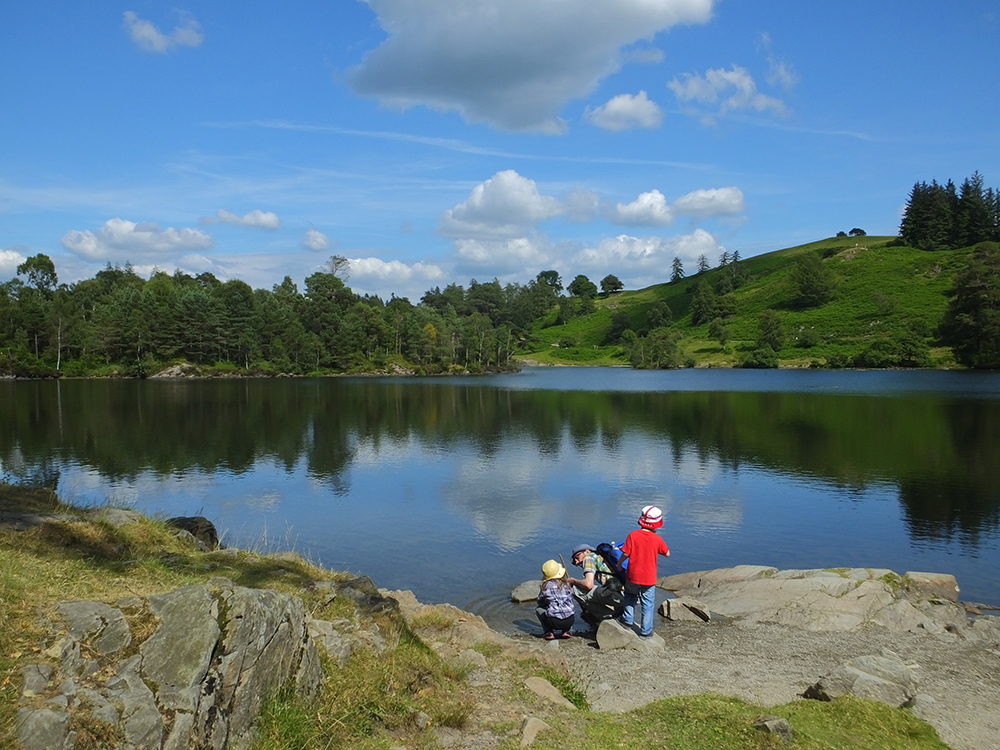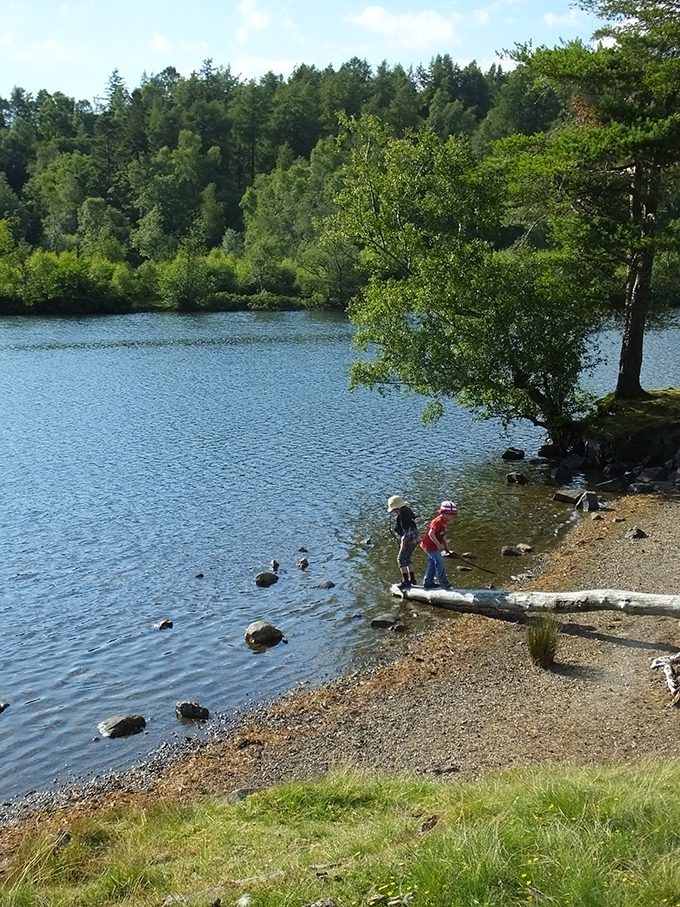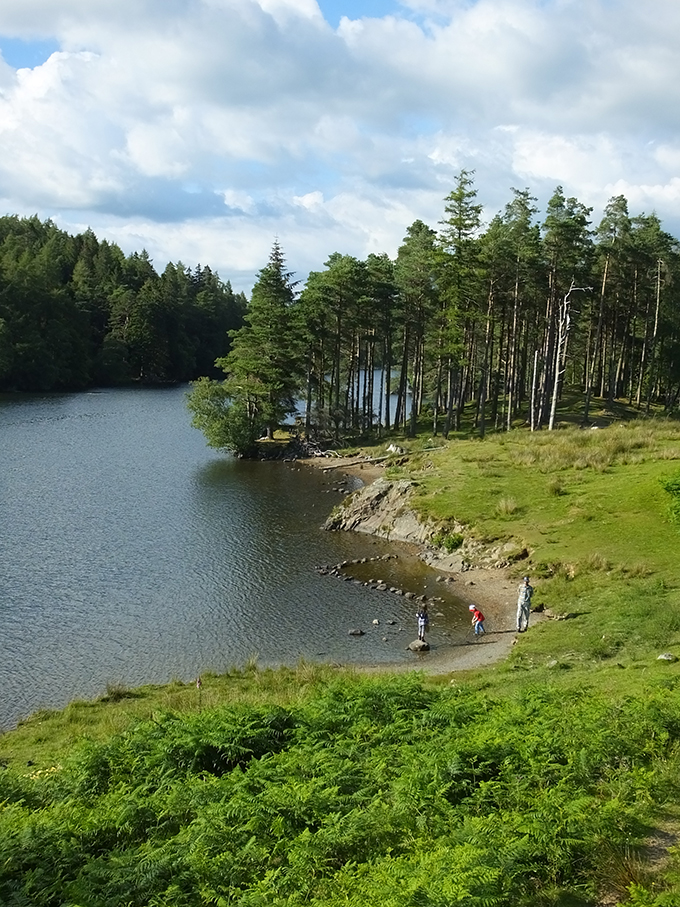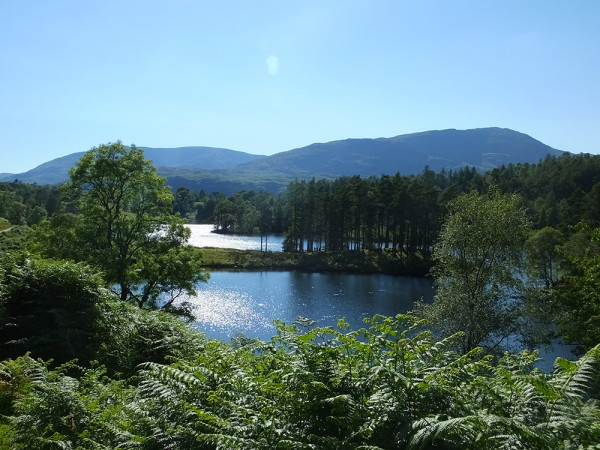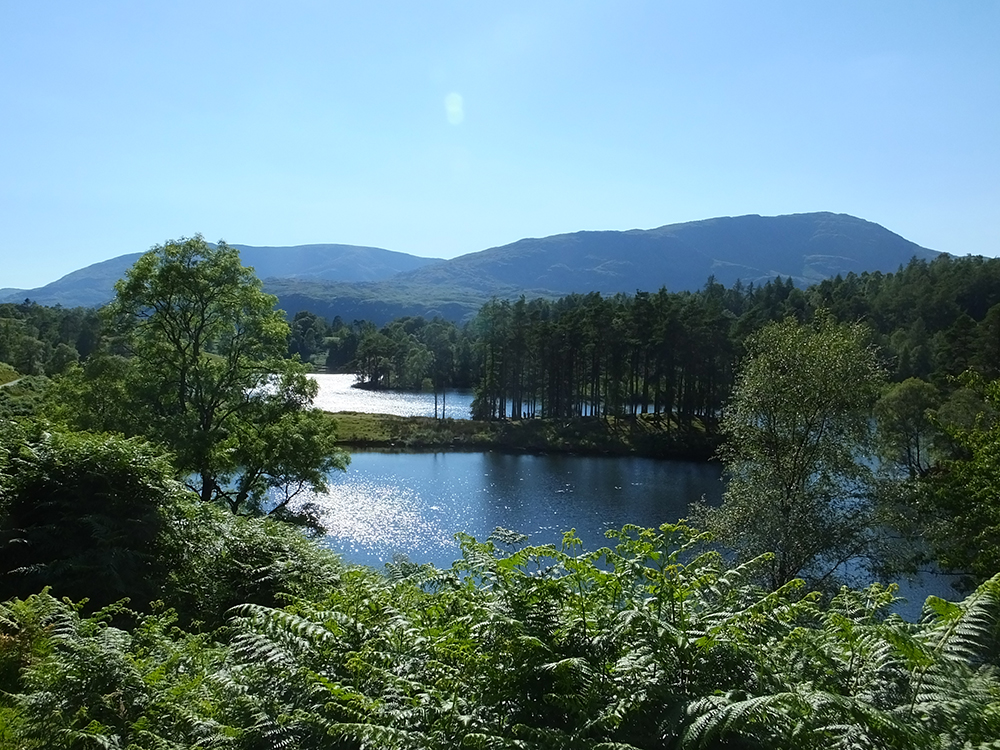 PLACES TO EAT NEARBY
The nearby village of Hawkshead boasts several quaint little eateries (and an outdoor shop if you're needing extra sleeping bags/camping equipment!), including The Queens Head Inn & Restaurant.
We visited here with friends for my husband's birthday lunch, eating al fresco under the summer sun. Service was good and the meal was reasonably priced and of very good quality.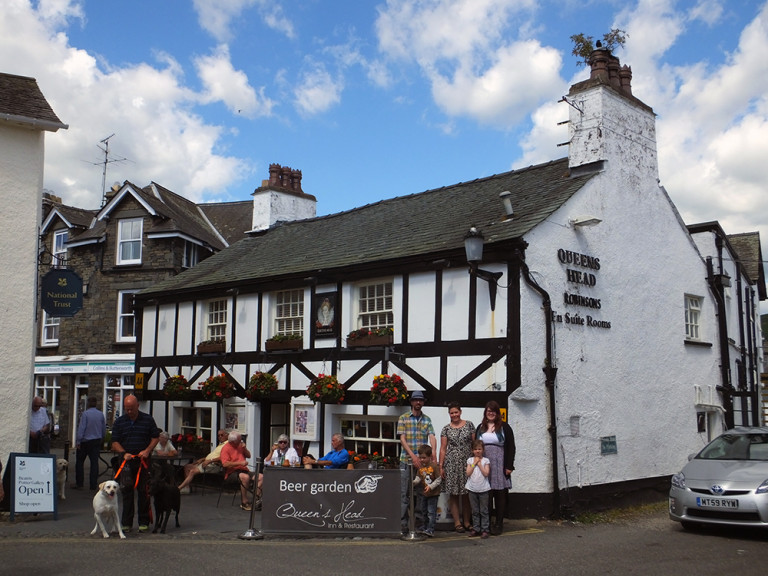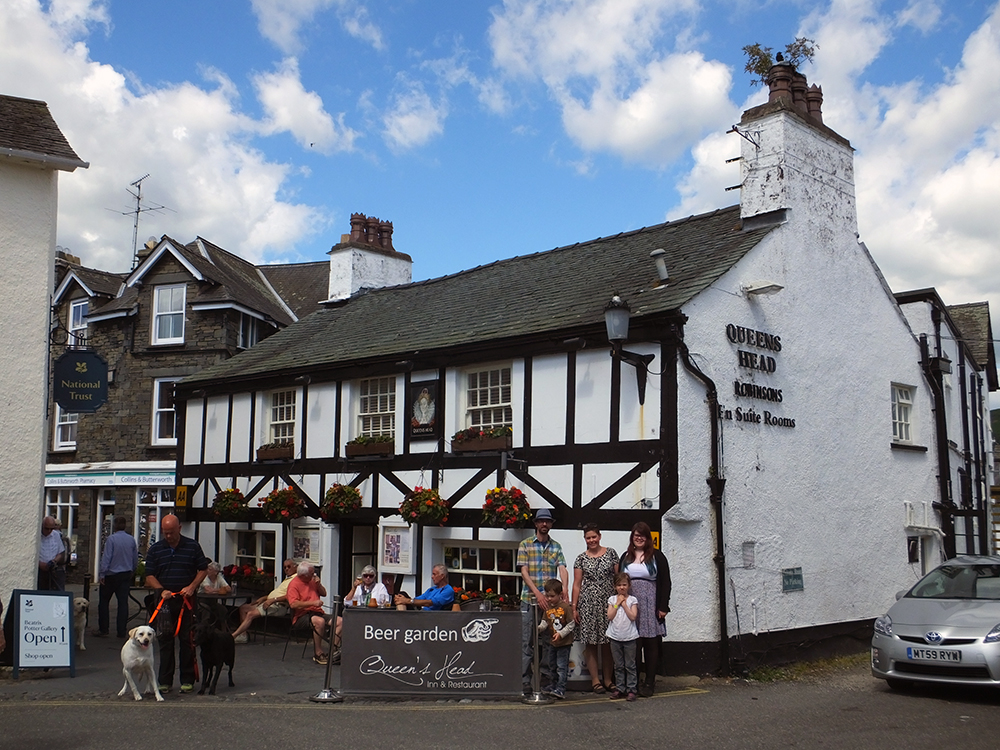 In Coniston we stopped at The Sun Hotel, simply because it was at the top of the hill and it had magnificent views (and it was one of the few places we could spot with a table free outdoors!). Again service was decent and our meals were delicious, especially after a day's meandering around Tarn Hows.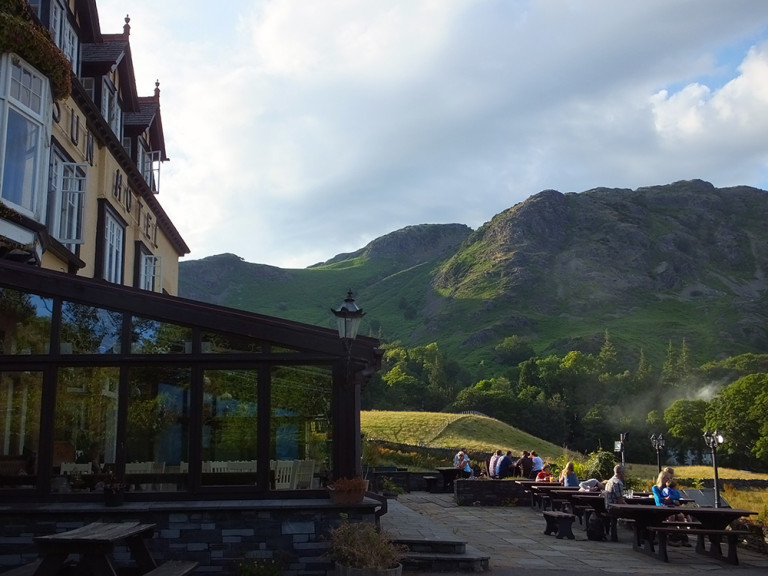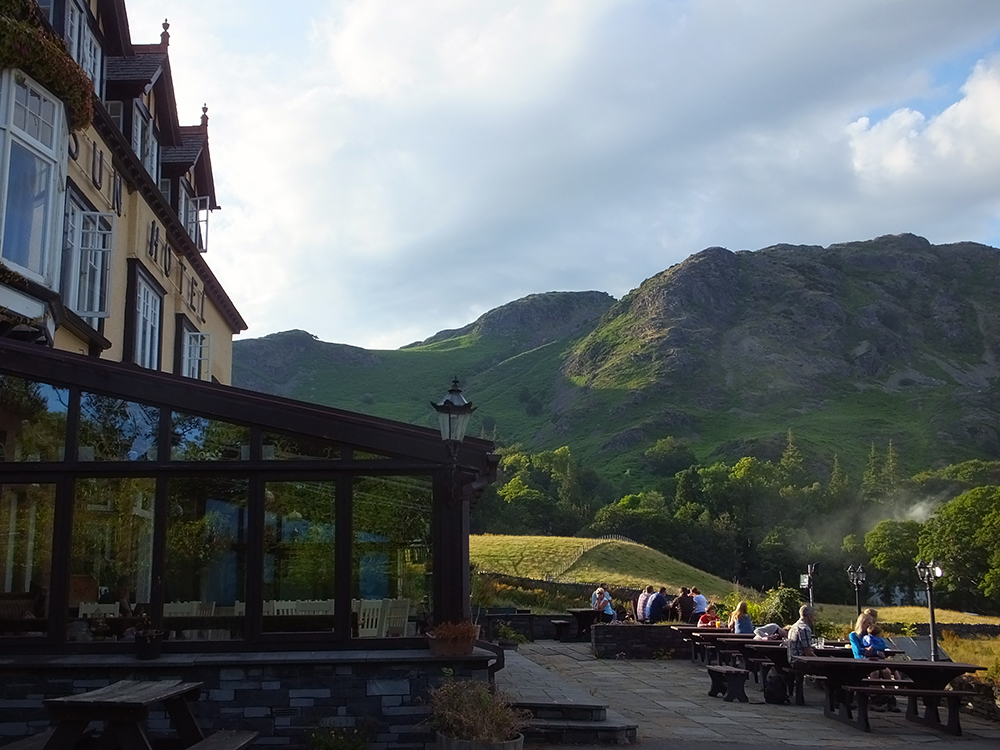 To find out more about the Tarn Hows and Coniston visit The National Trust website. You'll also find updates on whether or not the area is currently closed due to flooding – at the time of writing, it's open.
Go and play! 🙂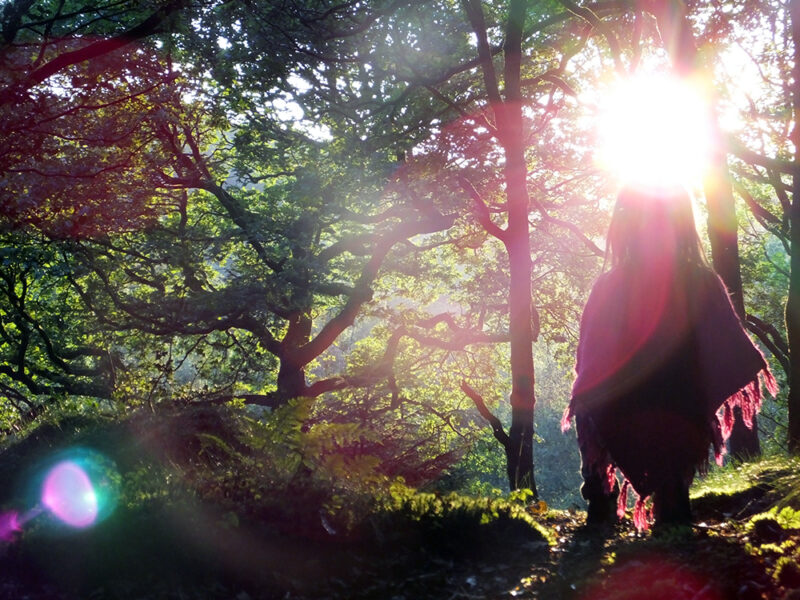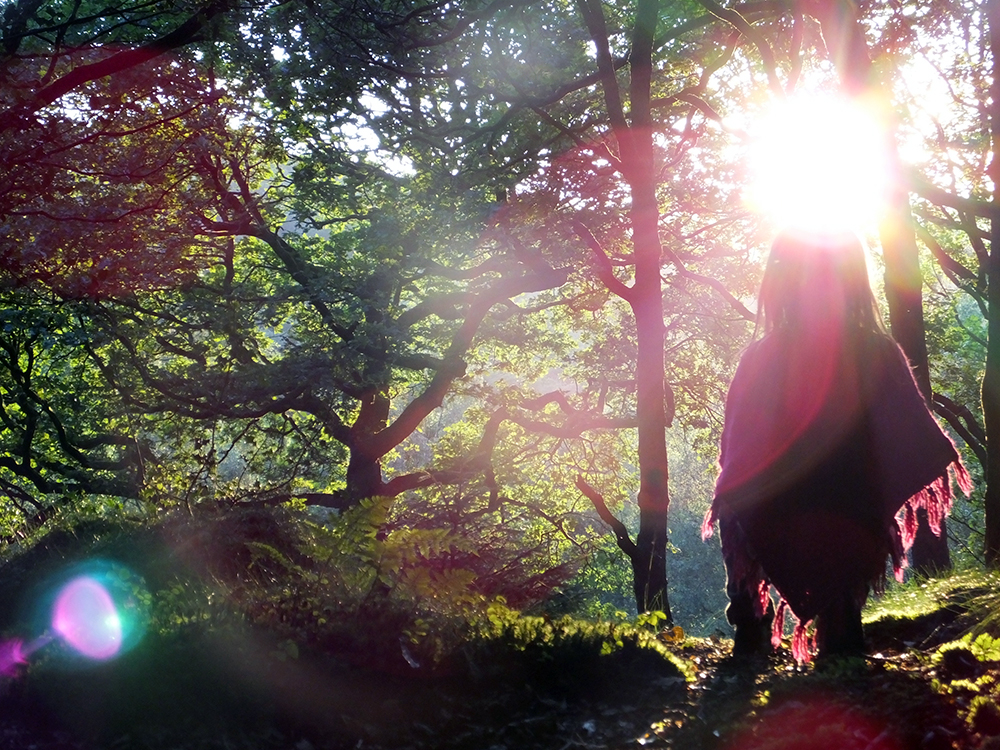 You might also like my other Lake District post about our camping experience – To the Trees! Forest Adventures in the Lake District.


If you want to be kept up to date on my recipes, occasional craft tutorials, adventure stories and giveaways then please subscribe to my weekly newsletter; it gets sent out every Monday morning if there is new content. Your email address won't be passed on to anyone, you will never be spammed and you are free to unsubscribe at any time, no questions asked. Make sure you confirm your subscription or you won't receive the newsletter – if it hasn't arrived check your junk mail folder.
[wysija_form id="1″]