Highlights of our family summer vacation.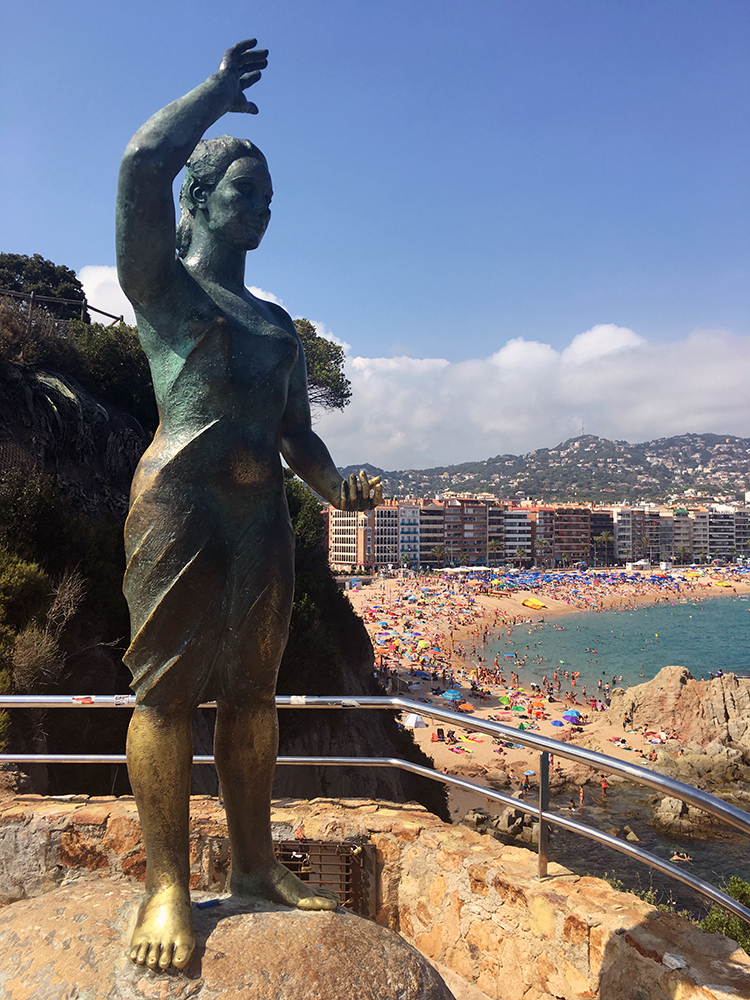 I was told some time ago that a package family holiday is something that every family should do, at least once, if only to have the experience of such a thing. So, this summer, my husband and our two youngest children decided to do just that and, with one piece of hand luggage each we headed off to one of Europe's most popular beach holiday destinations: Lloret de Mar on the Costa Brava, Spain. The kids and I had never been to Spain, and if I am to be honest, this trip was the first time they'd really experienced hot summer weather, and it was rather fantastic.
I'm not going to go into detail about our accommodation as family friendly hotel resorts are a dime a dozen on this coast, just find one within your budget and don't worry too much about the facilities because, in all honesty, you're unlikely to be spending any time there anyway with so much to do outdoors, like we did.
We spent ten days in Lloret and I like to think we had a nice balance of activities. Here are ten different things we got up to, as a family, in the region during our summer holiday:

1. Spend the day on the beach
With 1.5 km of coarse pebble sand (much easier to shake out of your swimming suit, sandals and towels, imho!), you'll be sure to find a space for yourself and your family to spend the day. For only €7 you can hire a large blue beach umbrella from the sellers dotted along the inner wall. Just grab an umbrella and find a spot, the seller will catch up with you for payment later.
We liked to find a spot at the north end of the beach in between two stony areas as that acted like a barrier, stopping the kids from floating too far down wind. The water does get rather deep quite quickly, so smaller children might just want to stay in along the shore and play in the surf.
Lifeguards are posted along the beach too, marked with a yellow flag, for added reassurance just in case, and there are ice cream and cold drinks kiosks dotted along the sea front (this will set you back approximately €10 for four people each visit). There are loads of shops along the waterfront where you can buy snorkels and floats for a reasonable price too. Don't forget the suncream, and remember to reapply each time you come out of the water!

2. Go for a boat tour
If you fancy a change of scenery there are plenty of boat tour operators located further on down the beach who will take you out for a trip along the coast from Lloret to Blanes and then up to Tossa de Mar. The Dofi Jet Boats have special underwater seaview rooms where you can view the fish and underwater life along the coastline. The boat stops in two different geos and they feed the fish for you so there's loads of marine activity. There are special family price deals (2 adults + 2 children) for around €50 and there are refreshments available to buy on board.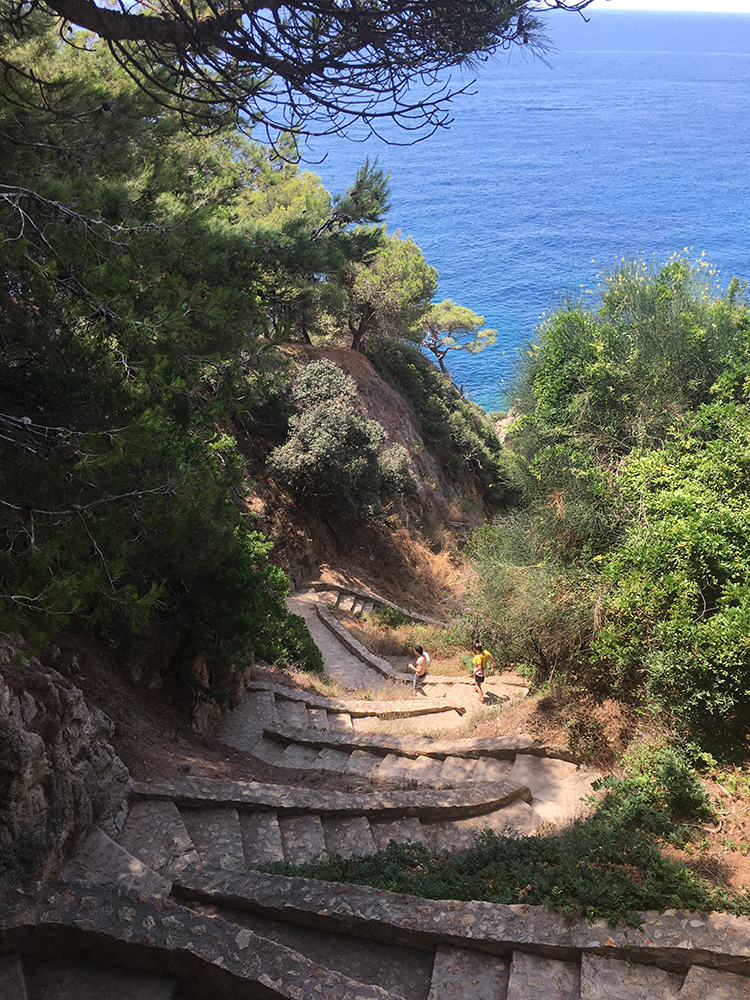 3. Explore some of the hiking trails
If you fancy stretching your legs there are plenty of hiking trails in the area to choose from. Visit the local tourist office and pick up a free leaflet and then just follow the coloured paint markers either along the coastline or up through the forest. We went on two trails – a 13-mile trek along the old road through the oak forest from Lloret to Tossa, getting the bus (under €2 per person) back, and an 8-mile trek along route GR 92 following the picturesque coastline from Lloret to Tossa (pictured above). Make sure to pack plenty of water and sunscreen as there is very little shade!
4. Ride on the 1900 Carousel at Night
At night Lloret de Mar completely changes. The streets are heaving with folk going to the nightclubs, but you don't feel out of place as a family having a look around. In Plaça Pere Torrent, just a few minutes walk from the waterfront, you'll find an old-fashioned carousel from 1900, definitely well worth a ride for only €4 for an adult, €2 for children. Nearby you'll also find a stage where musicians and artists might be performing, and you could also get your caricature drawn by one of the street artists. There's also a Pirate Candy Shop open late at night that's well worth a visit for those of you with a sweet tooth. Afterwards, you could buy an LED helicopter shooter from one of the many street sellers for just €2 and spend some time barefoot on the well-illuminated beach pinging it up into the sky.
5. Visit the Castle of Sant Joan
This 11th-century castle is only a fifteen-minute walk from the south end of the beach, just follow the coastal path and signposts. All that remains of this castle is a single tower reconstructed in 1992. It was originally used as a defence against pirates, the Turks, English and French but the castle was almost completely destroyed by a British warship in 1805. For just €3 (children are free) you can climb up the steep spiral staircase for a magnificent view up and down the coastline.
6. Visit the Santa Clotilde Gardens
After visiting the Castle of Sant Joan above, you could continue following the signposts until you get to the Santa Clotilde Gardens. Built in the 1920s this garden features Italian Renaissance style with evergreen trees, ponds, fountains and sculptures. There are very few flowers, but it's well worth a walk through, especially when trying to hide from a thunder and lightning storm (hence the dark photos!). Entry costs €5 for adults €2.50 for children, but you're given plenty of 2-1 entry vouchers for other attractions in the town.
7. Have a mocktail in one of the many beach bars
Beach bars are set up all along the waterfront with their tempting giant cocktails. They have alcohol free ones for the children, decorated grandly with fresh fruit, flowers and, on occasion, lollipops. Don't be deceived by the special offer of a litre of cocktail (for grown-ups) for an extra euro. A litre of cocktail is just too much cocktail, let me tell you, from experience! I reckon these should be saved for the Lloret de Mar experience without kids!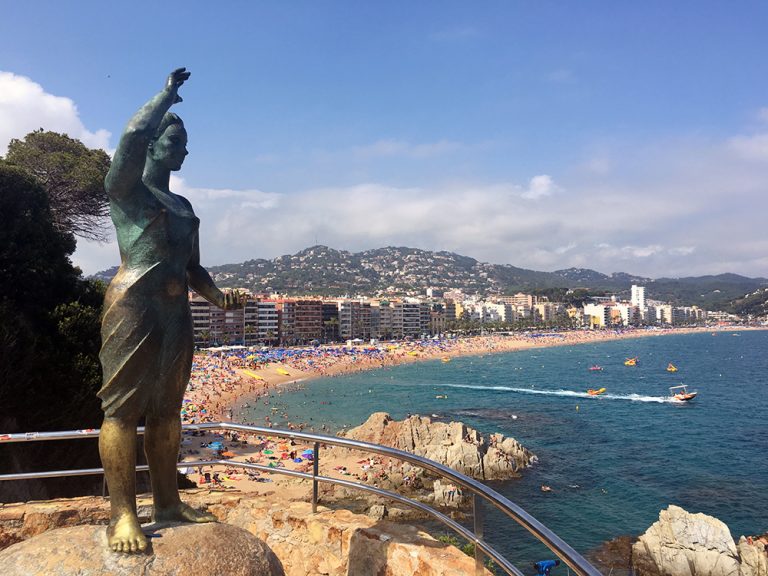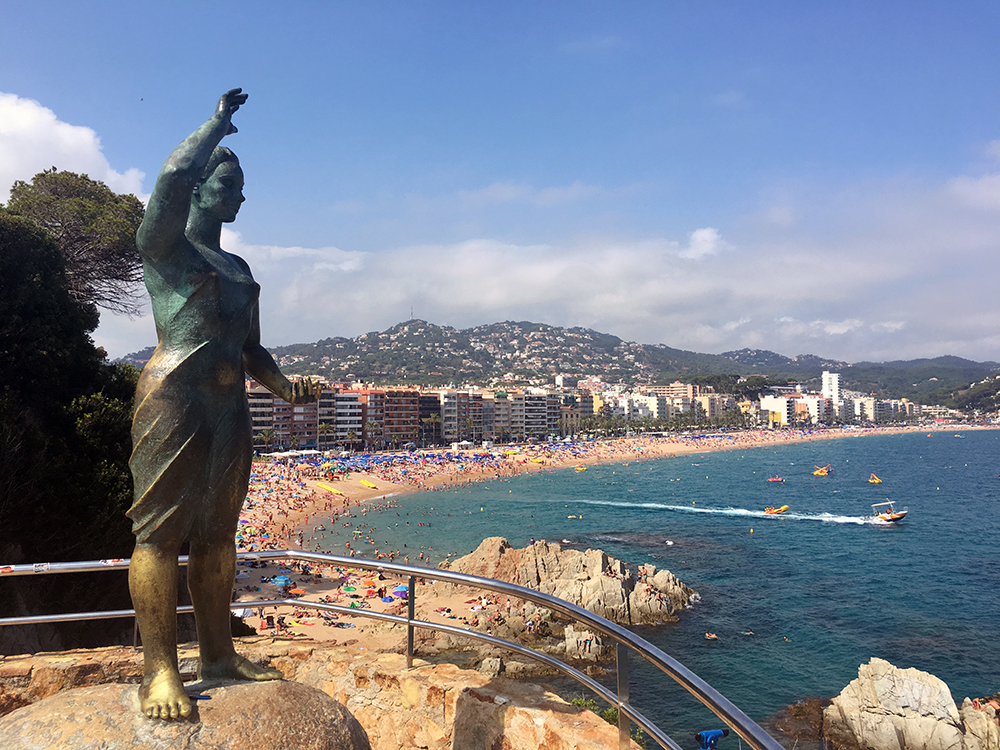 8. Visit the Venus of Lloret Statue
Erected in 1966 to commemorate Lloret's Millenium, this bronze sculpture overlooks the beach and represents a fisherman's wife looking out to sea in welcome. Legend has it if you touch her foot while looking out to the horizon and make a wish it will be granted. Just continue down to the south end of the beach and walk up the stone pathway to reach the statue. It's well worth the views.
9. Visit Water World
The Lloret de Mar Water World is one of the largest water parks in Europe. Admittedly, you'll spend most of the day queuing in the sun to get a chance to go on the rides. You're looking at 60-90 minutes of queueing to get on the X-treme Mountain family ride, but it's well worth it for the smiles (and screams!) of joy on your family's face. Prices are steep – €132 for a family of four (if the kids are over 120cm) or a special family offer of €85 for two kids under 120cm. Lunch is costly (and really not very nice) in the cafe, so bring a packed picnic and grab a spot on the grass.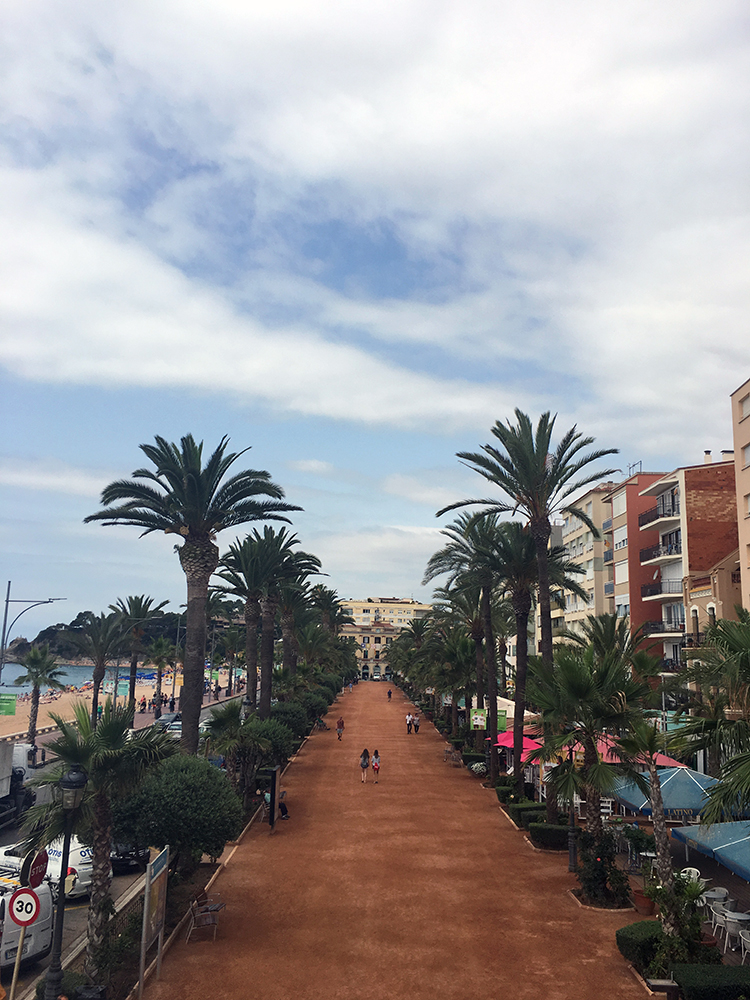 10. Visit the Maritime Museum
The museum is a centrally located cool (temperature wise) place to kill an hour (say, if you're waiting for your boat tour time slot), and there's a great view overlooking the waterfront from an outdoor terrace on the second floor. We got two-for-the-price of one ticket at the Gardens, but at €4 per adult entry fee with kids free. Browse the history of the region and see some pretty awesome replica ships that used to sail these waters. Don't forget to check out the awesome tiled floors too!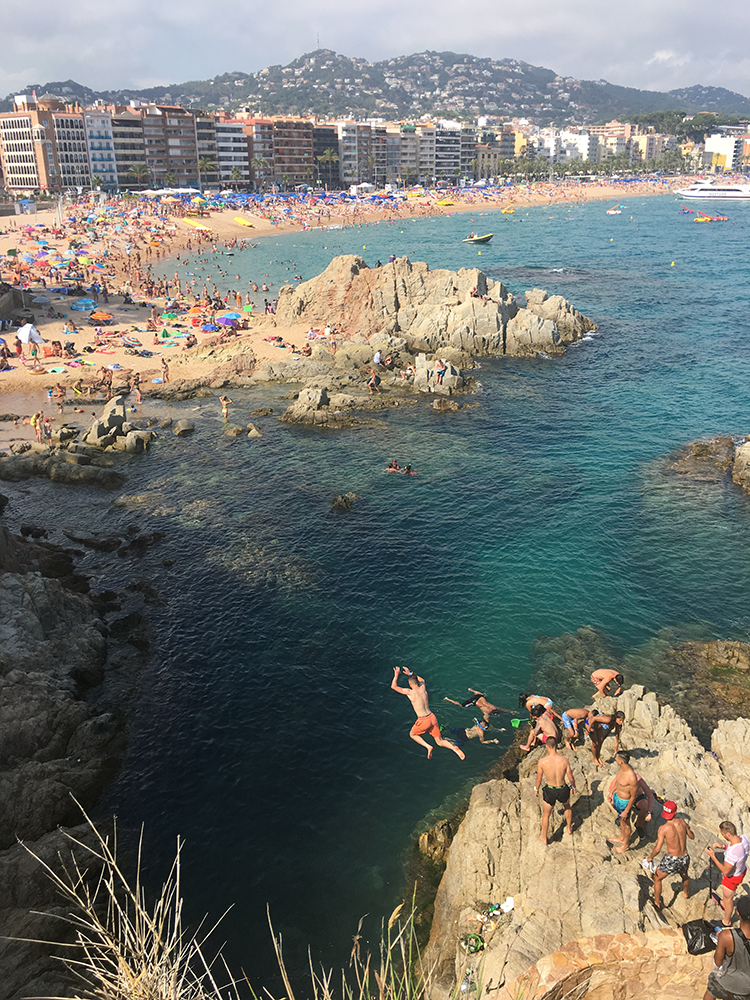 HOW TO GET TO LLORET DE MAR
There are no trains to Lloret, so you'll have to fly into either Barcelona or Gerona airports and get a bus. Our bus picked us up at 1 am from the Barcelona airport and it was a three hour journey to Lloret where we were deposited on the pavement with our luggage to find our own way to the resort. An interesting experience for sure!
WHERE TO EAT
There are plenty of restaurants along the waterfront offering simple, but rather pricey, food. This is fine if you're just wanting something quick to eat, but if you're looking for quality head further into the town itself. We can recommend La Vaca Echada, an Argentine steak house on Calle San Romá. Excellent grilled steaks, a great atmosphere and very reasonably priced too. We also really enjoyed our meal at El Relicario, a cellar restaurant with a traditional Catalan menu. Located on Carrer de Marina it's a short walk away from the beach. We can also recommend the local supermarkets for budget eating. It can get rather expensive eating out twice a day!
Note that many restaurants close between 4-7 pm for their afternoon siesta.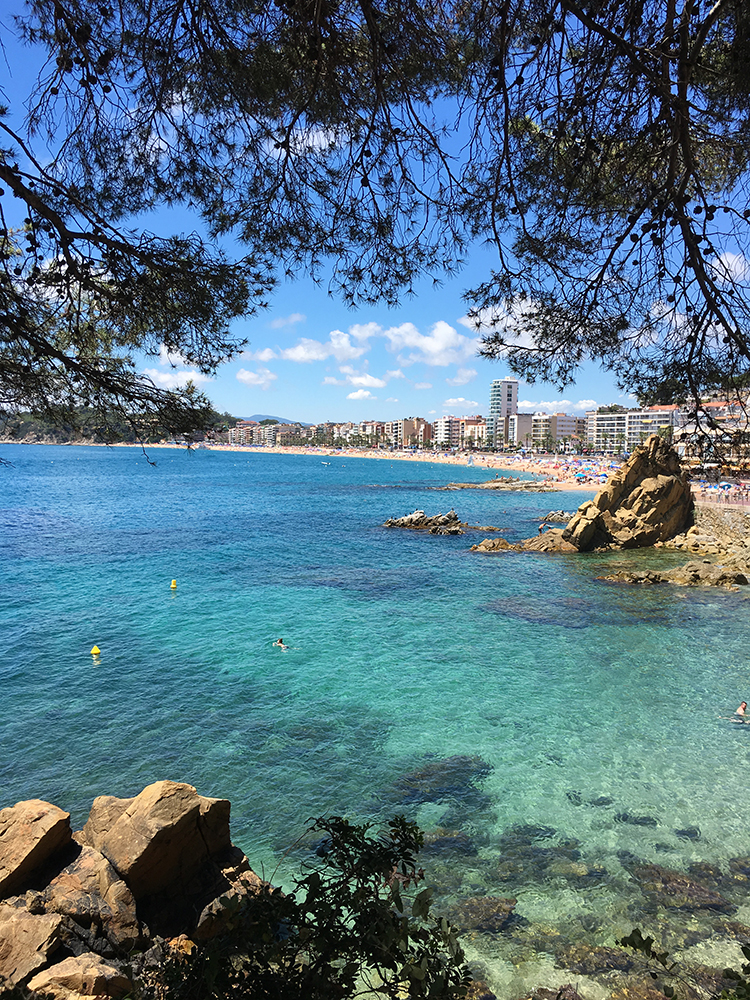 All in all, we really enjoyed our trip to Lloret de Mar, although, if I'm to be truthful, I prefer the quiet beaches of Shetland and the not having to apply so many layers of sun screen! It was a grand adventure though, and I'm really glad we did it. I'm sure this will be an experience the kids remember for the rest of their lives!
Have you ever visited Lloret de Mar or any of the other resorts along the Costa Brava? Do you have any other suggestions for things to do while there? Let me know in the comments!
FOR MORE INFORMATION
Lloret Beach Info
Dofi Jet Boats: Boat Tour Operators
Best Hiking Trails in Lloret de Mar
Sant Joan's Castle
Santa Clotilde Gardens
Monument to the Fisherman's Wife
Water World
Maritime Museum in Lloret de Mar
This is not a sponsored post. We saved up and paid for this entire holiday ourselves.