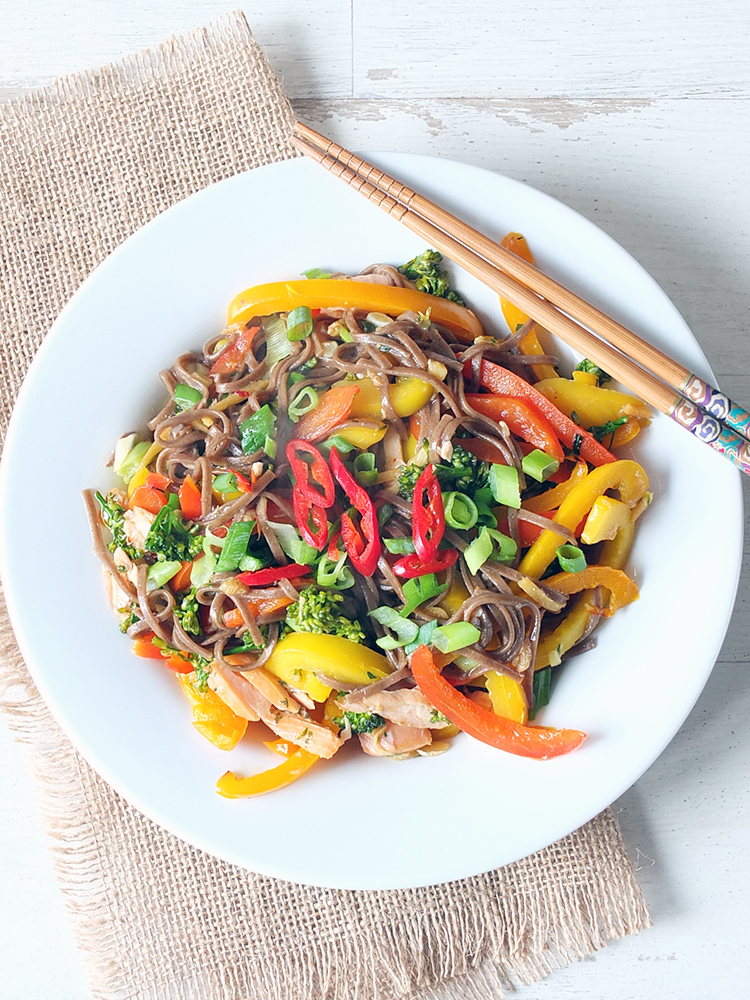 I feel I ought to apologise to my readers for the decided lack of recipe posts on my blog lately.
It's not for lack of experimenting (I've had quite a few failures recently!), it's just that I've been busy doing outdoor stuffs. Other things. Adventuring, wandering, exercising, working on my fitness levels.
The sun has been coming out more and more frequently and so I've taken to the hills or the clifftops or the sea shores for some long needed leg stretching after a winter spent stuck mostly indoors.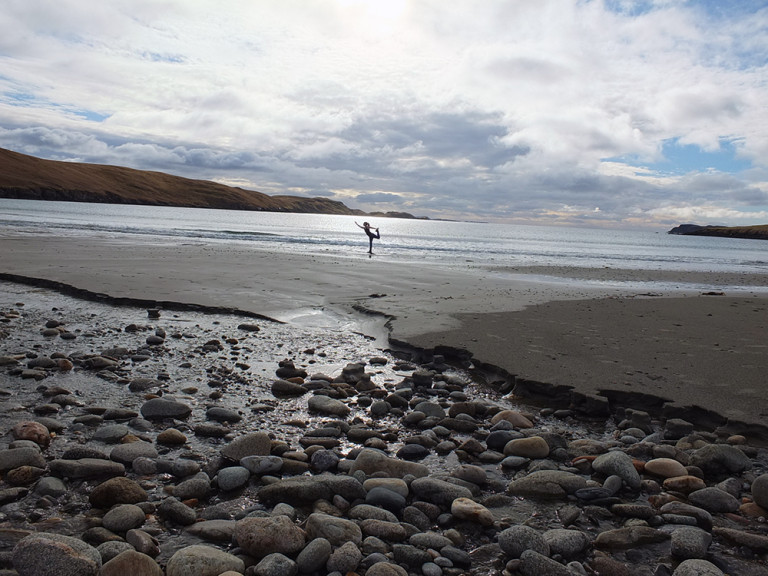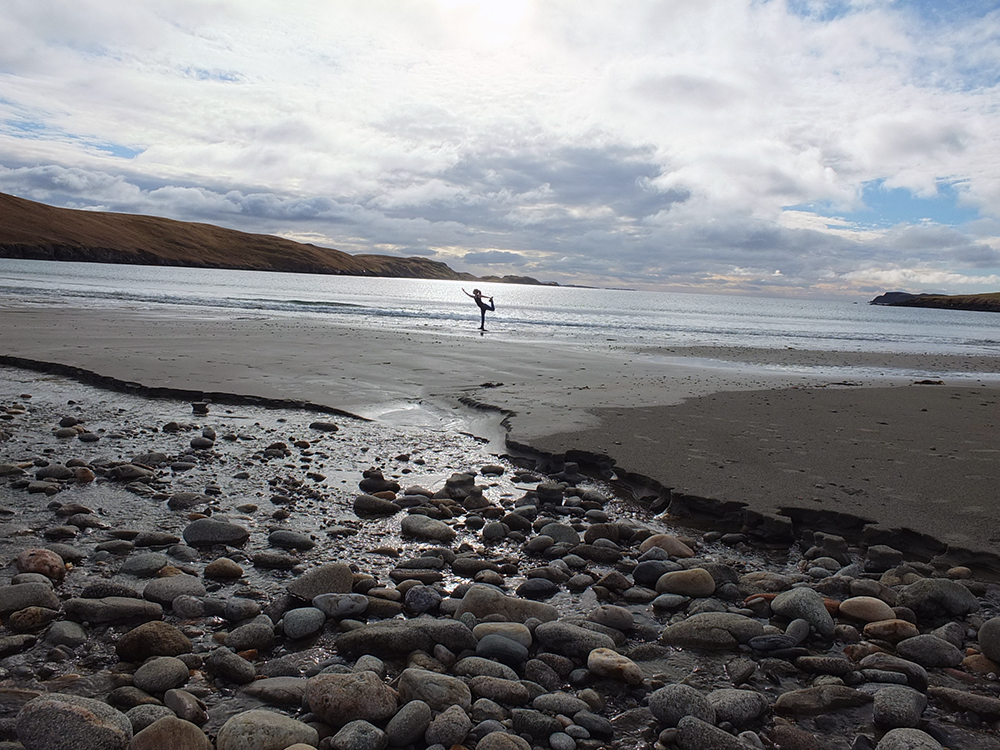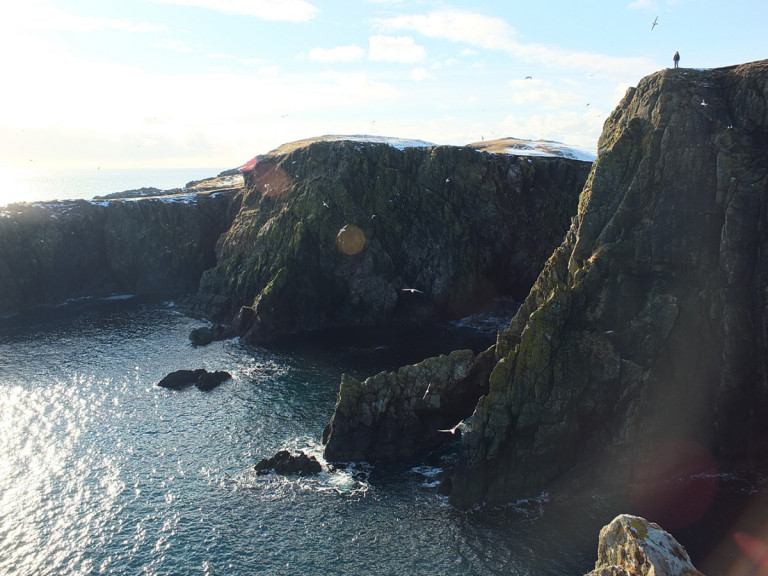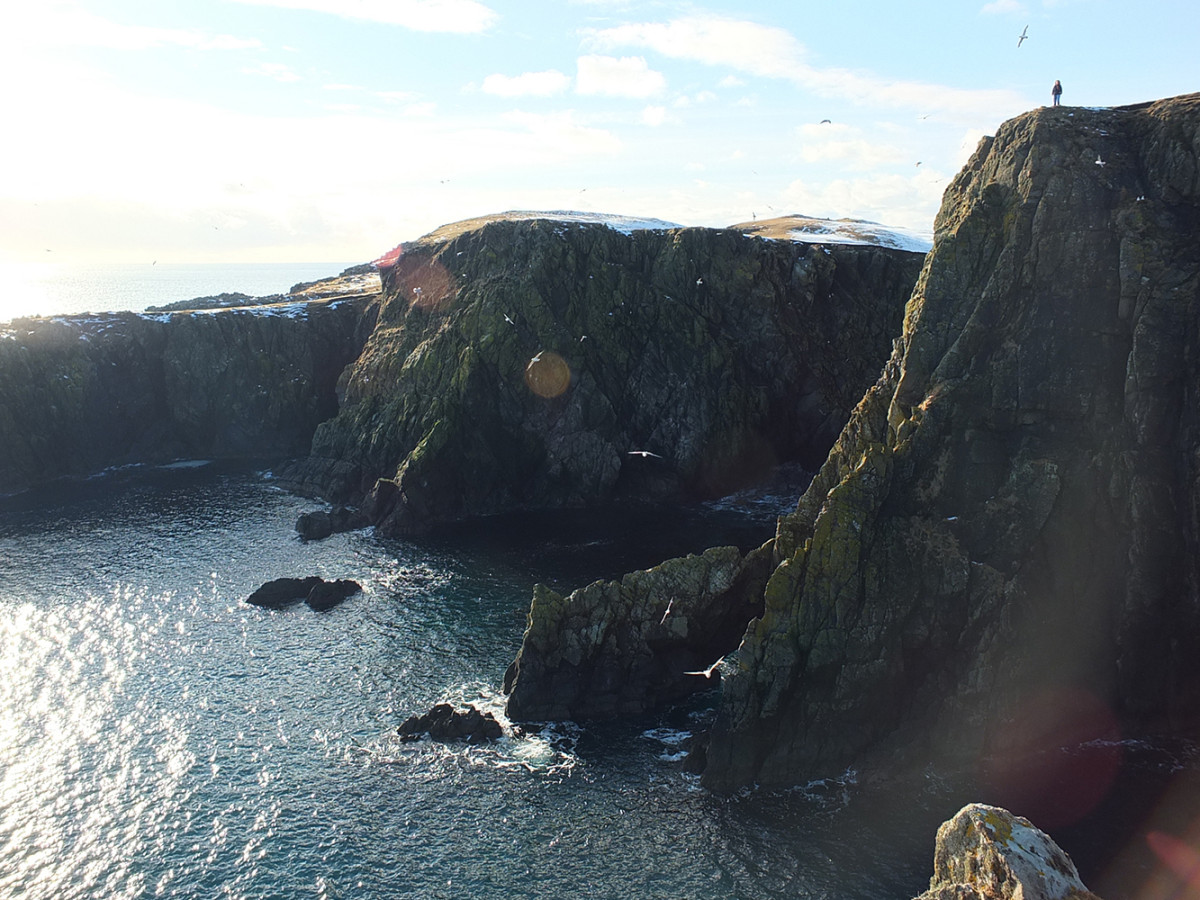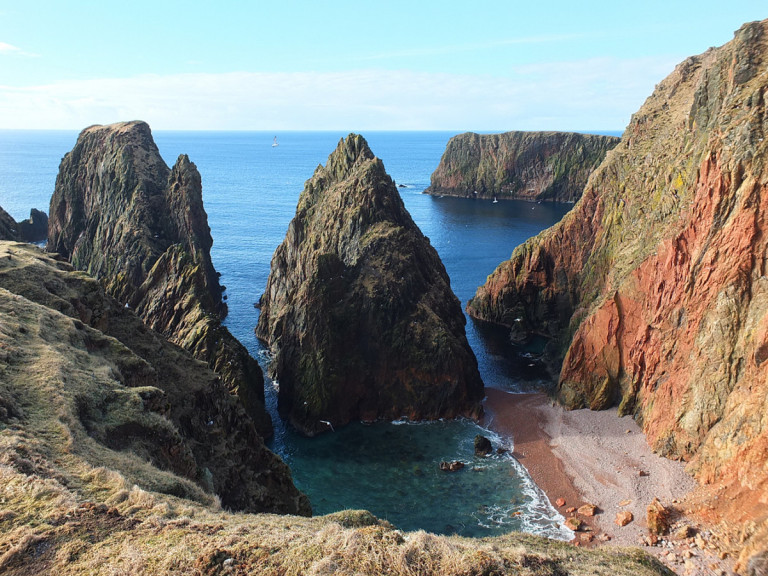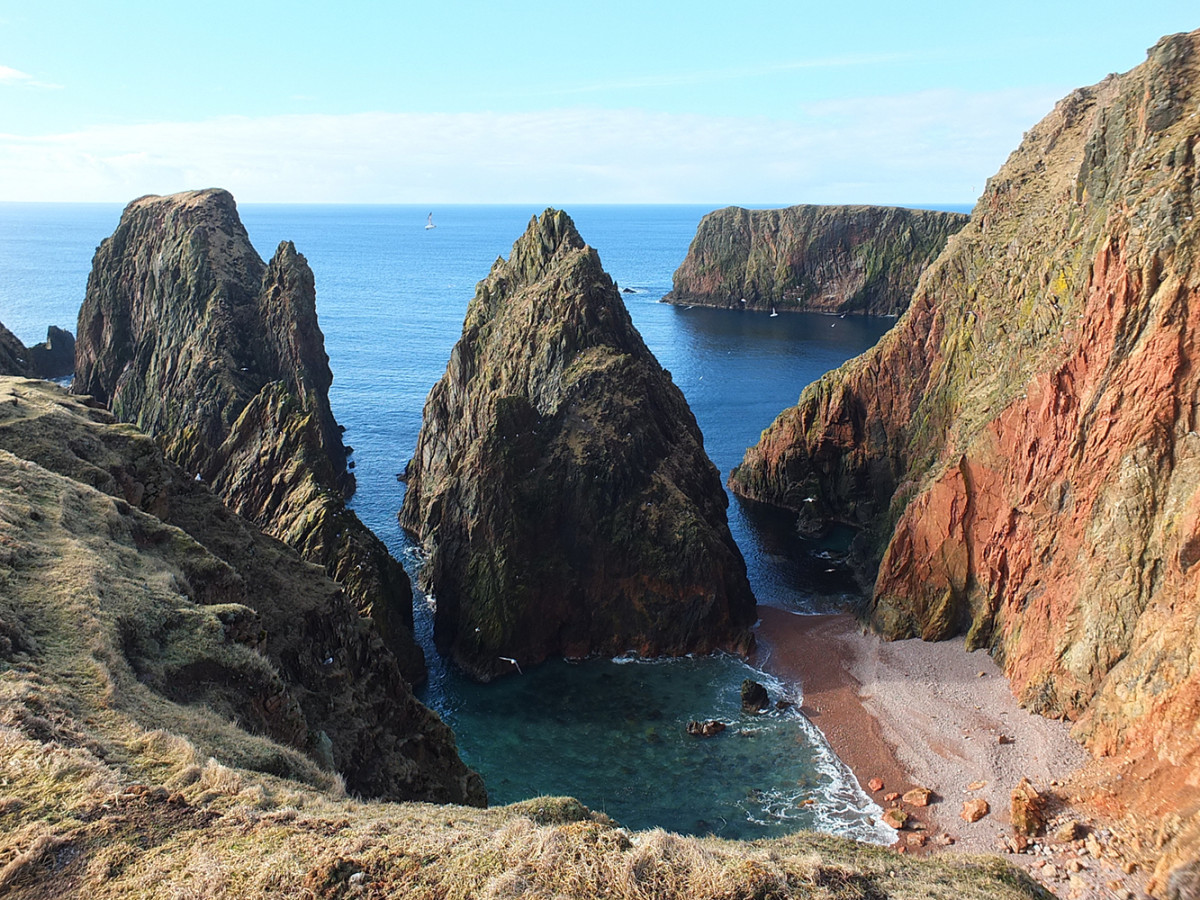 Just look at those dramatic seascapes? How could you not want to go adventuring in this playground when the sun shines?
I've taken to sharing little snippets like these photos above on my Instagram feed instead of writing entire blog posts dedicated to them. I'm contemplating buying myself a swish fancy new phone to make sharing easier. At the moment I have to take a photo with my camera, upload it to my computer, edit it in Photoshop, stick it in Dropbox, download it from Dropbox onto my iPad and then add it to Instagram. However, I detest shopping and the whole idea of shopping around for the best price deal puts me off even looking for a new phone. If you have any recommendations, please let me know!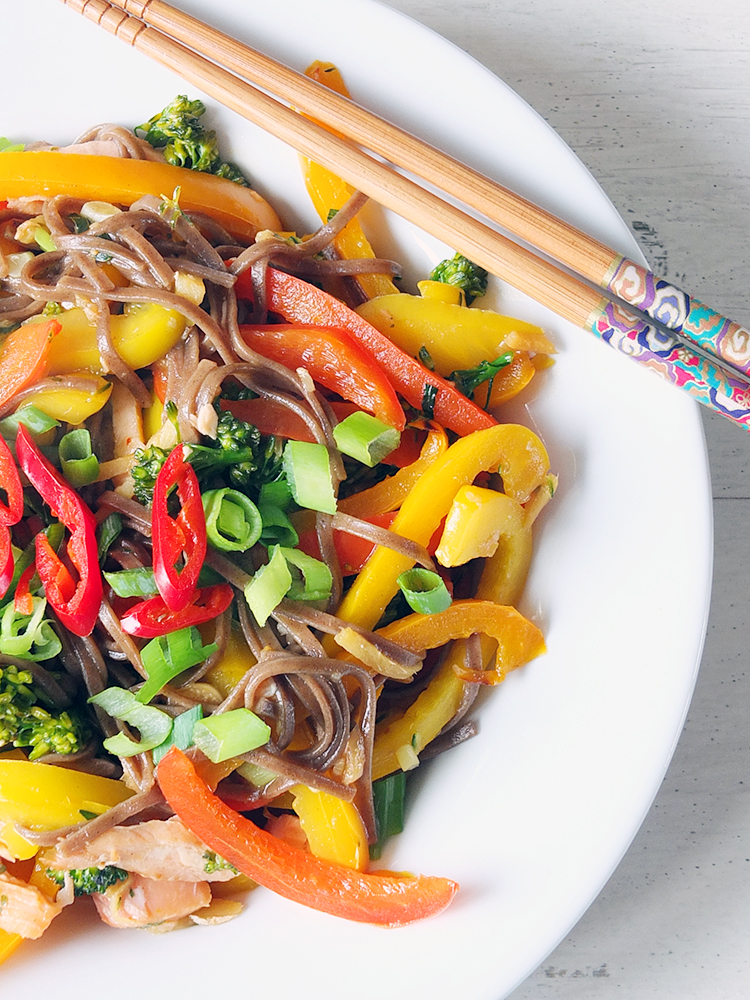 After my last glorious walk – the Silwick/Westerwick Circular – my eldest son had his very last parent teacher meeting at his school. He's moving on up to the high school in the town after the end of this school year (don't even get me started on how I feel about that – sad face!), so it was somewhat important that I attend this very last parent teacher meeting.
It was about then that I started feeling like death.
Cold sweats, sensitive skin, general malaise. In the absence of sneezing, a runny nose, fever or a sore throat it's hard to tell why such symptoms are occurring, but I had to go to this meeting. Apparently I didn't hide my feeling poorly as well as I'd intended as his science teacher commented to him the next day that I didn't look like I was feeling very well!
I ended up taking the next day off work as I could barely stand for any length of time without breaking out in a sweat. I lay down on the couch at 11:30 am and didn't get off the couch until this morning at 6 am, binge watching Sleepy Hollow on Amazon Prime. I'm feeling marginally better today* (knock on wood!) and have managed to get some work done, and I made myself this lovely sweet chilli salmon stir fry noodle bowl for lunch as total medicinal comfort food.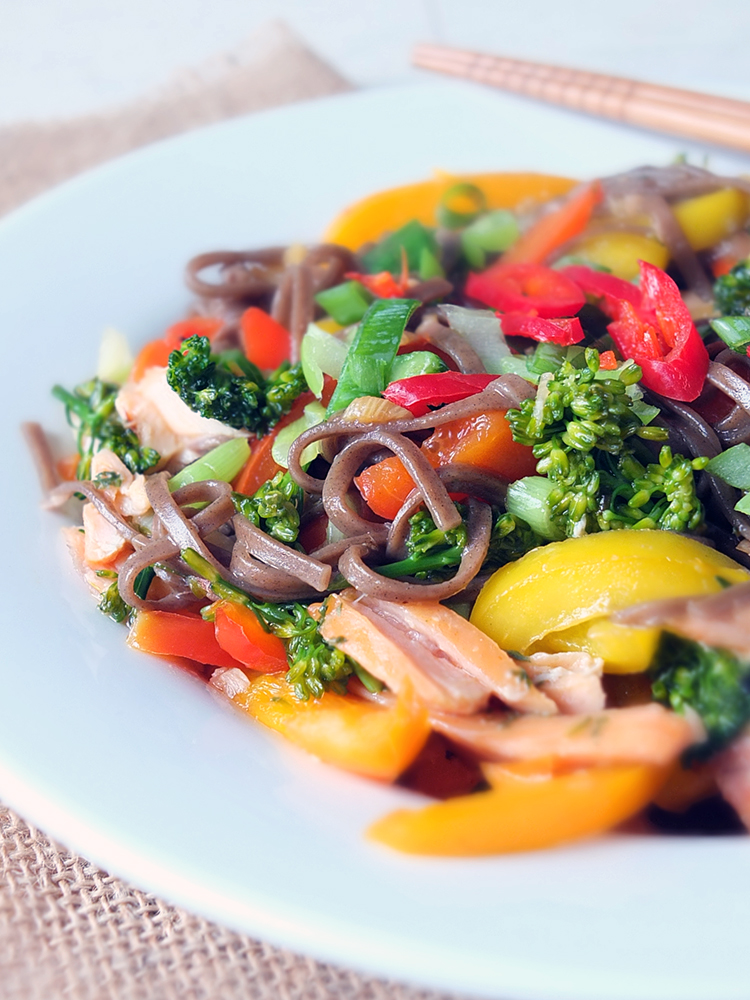 The phrase "eating the rainbow" sprang to mind as I prepared this nutritious high protein lunch for myself. I'm still all about the protein even though my body's not co-operating! I used red, orange and yellow peppers – half a pepper of each, plus the tips of some lovely tenderstem broccoli.
I'm a big fan of soba noodles and always keep a packet in my pantry – their buckwheat flavour really appeals to me – and hot smoked sweet chilli salmon is making a very regular appearance in my fridge just now.
I also added a giant clove of garlic, crushed, and a thumb sized piece of fresh ginger root cut into matchsticks. Surely all the goodness in this dish will help my immune system boost whatever (likely of school origin!) virus is attacking my system.
Plus, this recipe is super tasty and ready in under 15 minutes. Win!
*actually, I'm not. I'm heading back to the couch.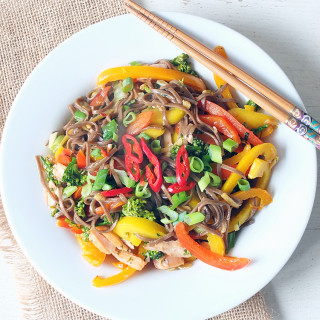 Sweet Chilli Salmon Stir Fry Noodle Bowl - for one
A quick and easy nutritious lunch time recipe.
Print
Rate
Ingredients
0.5

tbsp

coconut oil

200

grams

mixed sweet peppers

finely sliced

40

grams

tenderstem broccoli florets

1

large

garlic clove

finely chopped

1

tbsp

fresh ginger root

cut into match sticks

250

ml

fish stock

(I used 1/2 Knorr stock cube)

40

grams

soba noodles

dry weight

1

hot smoked sweet chilli Scottish salmon fillet

flaked

2

spring onions

sliced

0.25

fresh red chilli

sliced, to garnish
Affiliate Links
This recipe card may contain affiliate ingredient and equipment links. As an Amazon Associate I earn from qualifying purchases.
Instructions
Bring a kettle of water to the boil. Measure out 250 ml, pour into a small saucepan and crumble 1/2 the stock cube into it. Cook the soba noodles in the fish stock.

Meanwhile, heat the oil over a medium high heat in a saute pan.

Stir fry the sliced peppers (I used red, yellow and orange), the broccoli, ginger and garlic until the peppers begin to soften but they still retain some texture, about 3-4 minutes.

Add the noodles and the fish stock to the saute pan along with half of the spring onion. Flake in the salmon and bring to the boil so that the stock evaporates and the fish heats up.

Transfer to a serving dish and garnish with the remaining spring onion and the finely sliced red chilli, if desired.
Environmental Information
Click here for the nutritional information for this recipe.
OTHER NOODLE BOWL RECIPES YOU MIGHT LIKE
Veggie Miso Soup Noodle Bowl by Foodie Quine
Thai Crab Cake Noodles by Emily's Recipes and Reviews
10 Minute Thai Noodle Bowl by Hungry, Healthy, Happy
Aubergine Red Thai Curry Noodle Bowl by Amuse Your Bouche
Fish Coconut Noodle Bowl by Celery & Cupcakes
Shiitake Miso Noodle Bowl by The Veg Space
Teriyaki Salmon with Lemon Rice Noodles by Recipes from a Pantry
Quick Tom Yum Soup with a Poached Egg by Fab Food 4 All
Rehydrating Skinny Miso Noodle Soup by Fuss Free Flavours
LINKING UP WITH SOME BLOGGING CHALLENGES
Extra Veg by Fuss Free Flavours and Utterly Scrummy
If you want to be kept up to date on my recipes, occasional craft tutorials, adventure stories and giveaways then please subscribe to my weekly newsletter; it gets sent out every Monday morning if there is new content. Your email address won't be passed on to anyone, you will never be spammed and you are free to unsubscribe at any time, no questions asked. Make sure you confirm your subscription or you won't receive the newsletter – if it hasn't arrived check your junk mail folder.
[wysija_form id="1″]