A guest travel post by Ronan, aged 15.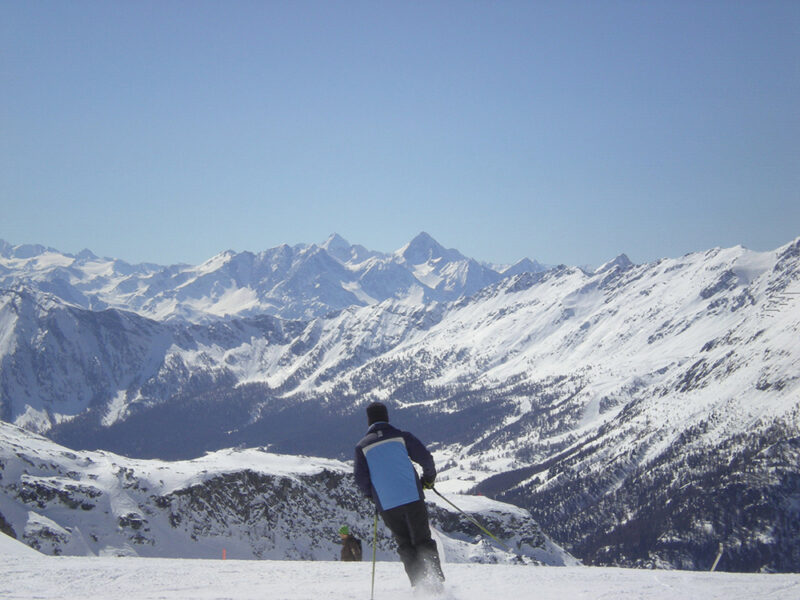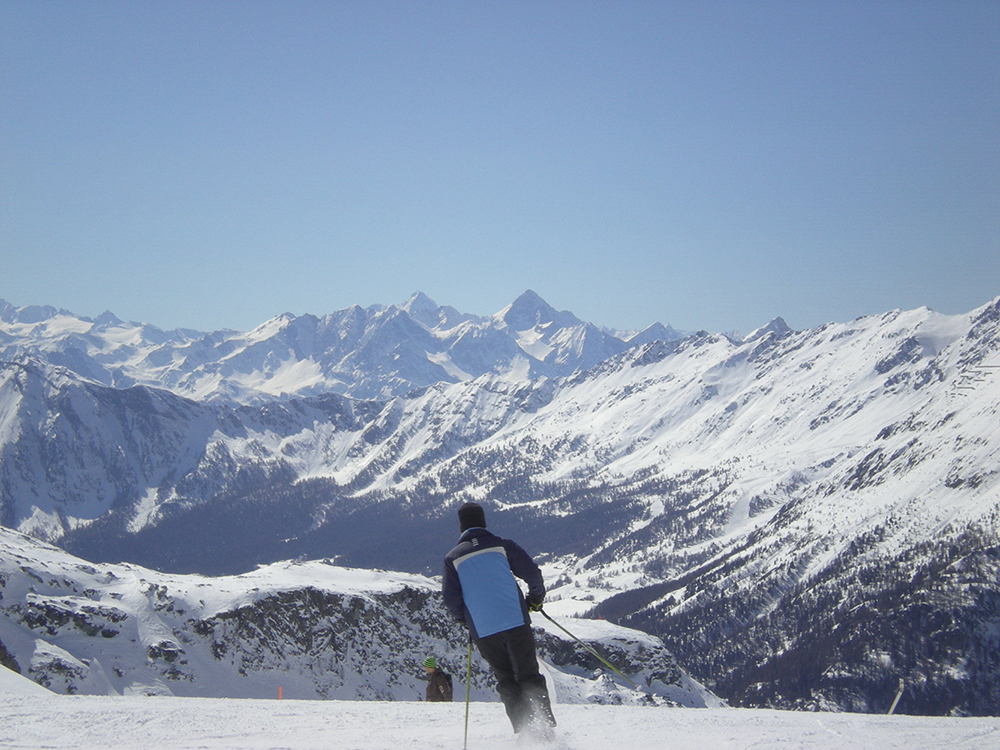 Every four years or so my school organizes a ski trip to Italy. This year I got to go.
The overnight ferry ride from our island home to the UK mainland was a bit bumpy. One of my bunk mates had to do a tactical chunder in order to relieve his seasickness. I eventually managed to get some sleep once we got through all the banter, and we arrived in Aberdeen the next morning to catch the coach.
The coach, which we had to spend another night on, was awful. No matter how you positioned yourself, if you were on an aisle seat (like I was), it was uncomfortable. It was fine enough on the way back though because I had a window seat and could lean my head against the window to sleep.
The Dover ferry was a bit fun though because there was a class of Germans on it too, and there was some really pretty girls. There might have been a bit of flirting going on. <silly grin>
So after an overnight ferry, another ferry and 30 hours on the coach we arrived in Champoluc, Italy.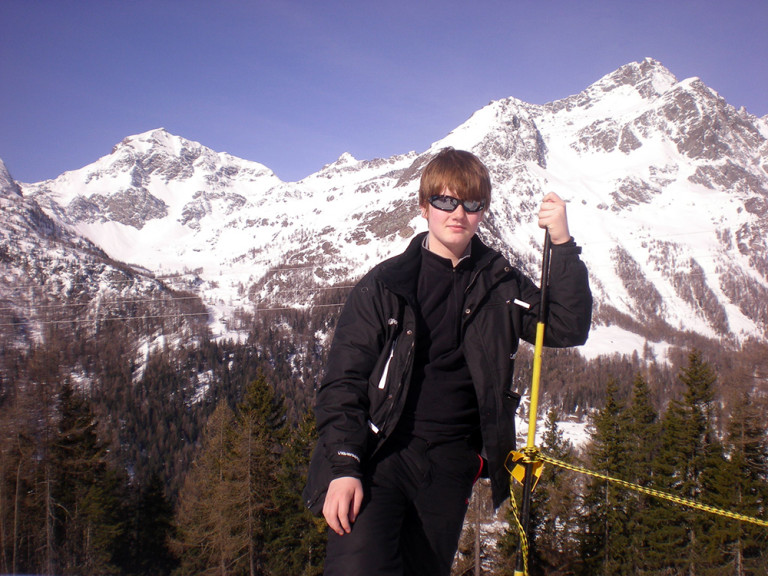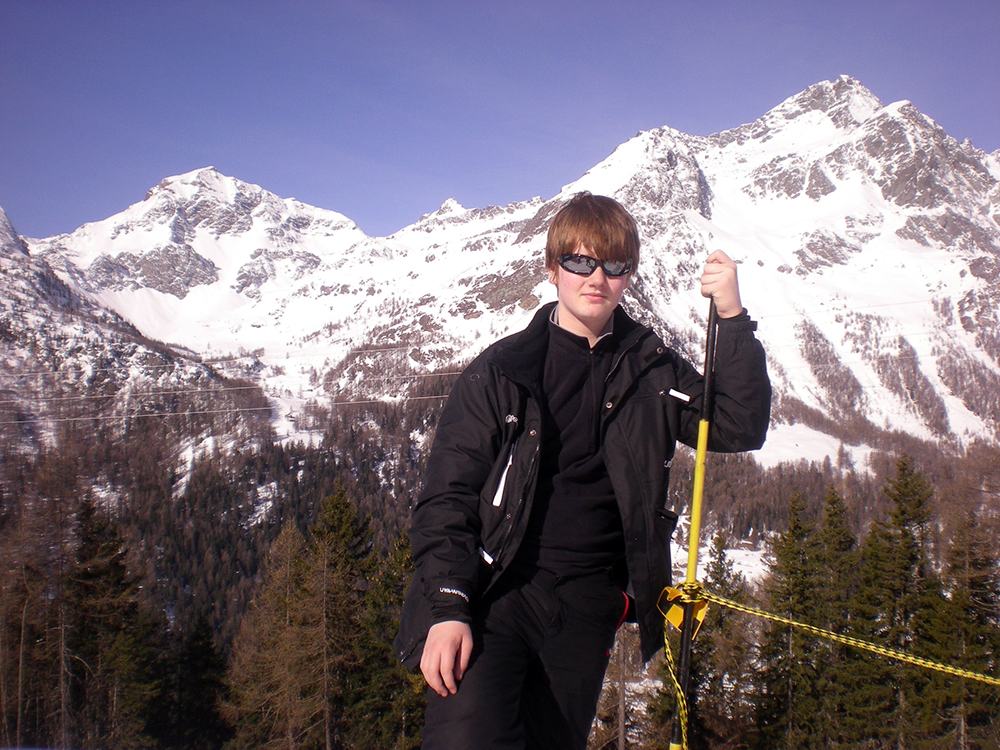 This ski resort is in the middle of Alps with great big mountains on either side of the hotel we were staying in and a valley down the middle. For being covered in snow the area was really quite hot and I got sunburned.
We spent five days skiing. This was the first time I'd ever been skiing and I wasn't sure if I'd be able to ski, but it was a lot easier than I thought. I think we had the best ski instructor (all the other instructors had at least one injury in their groups) but ours didn't.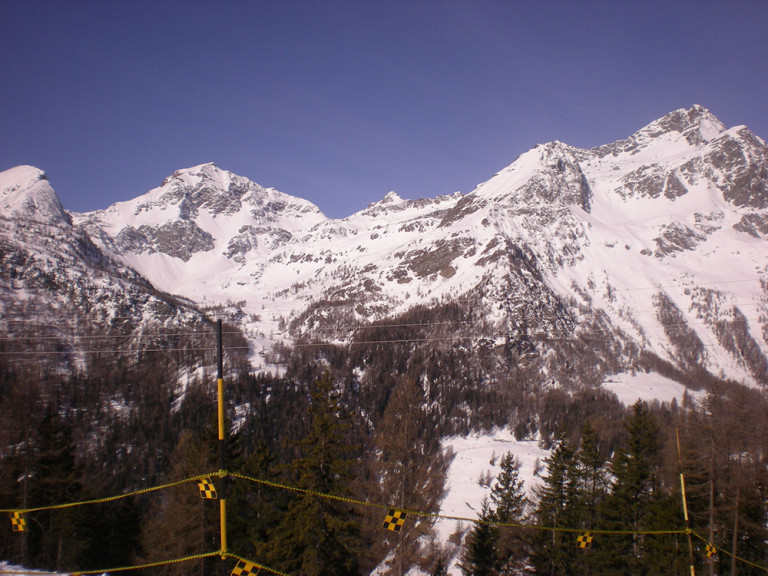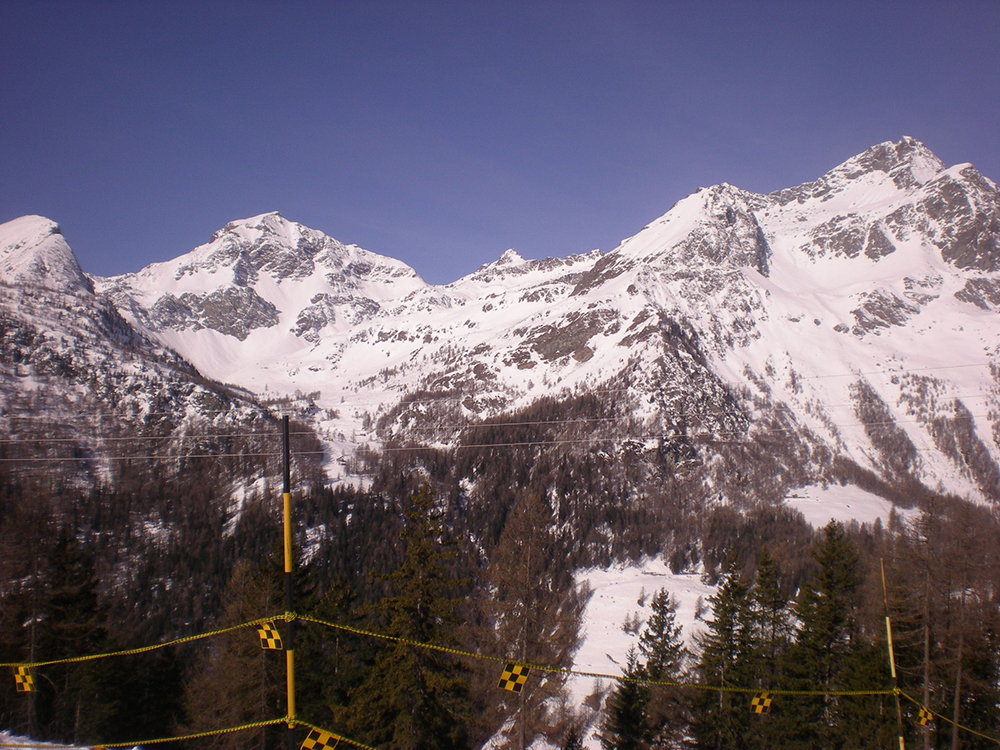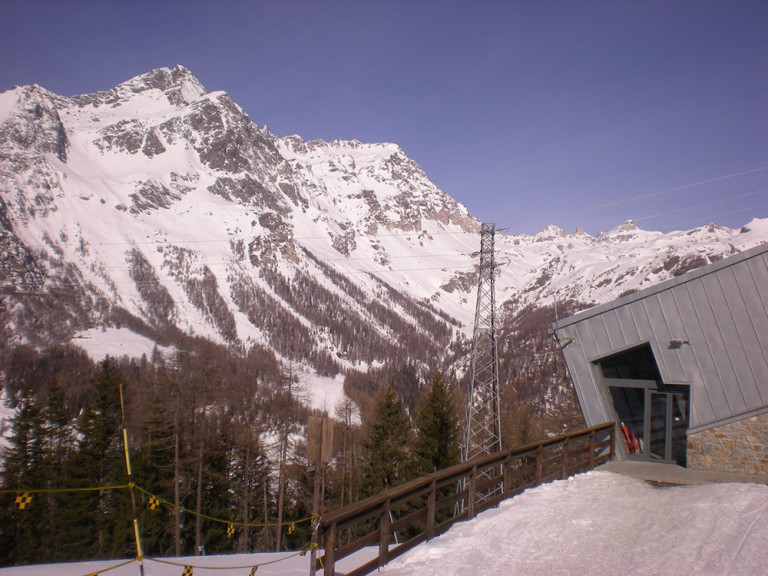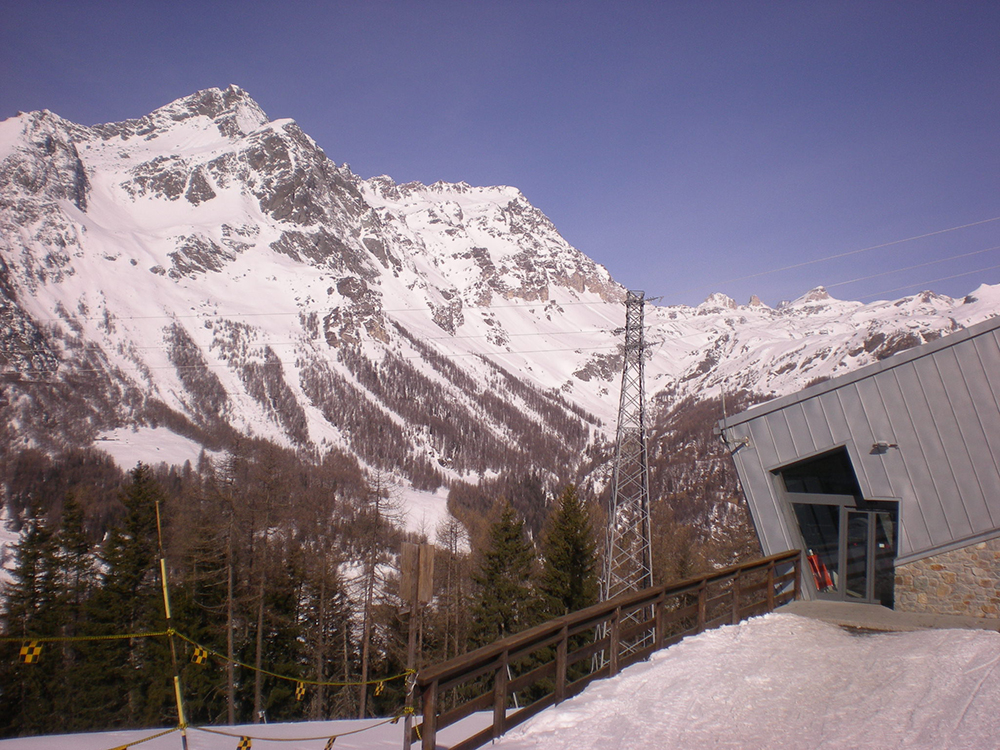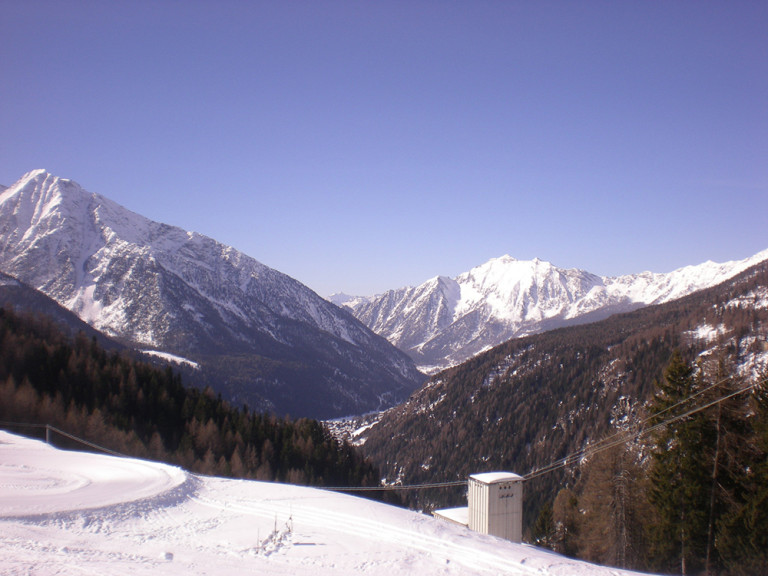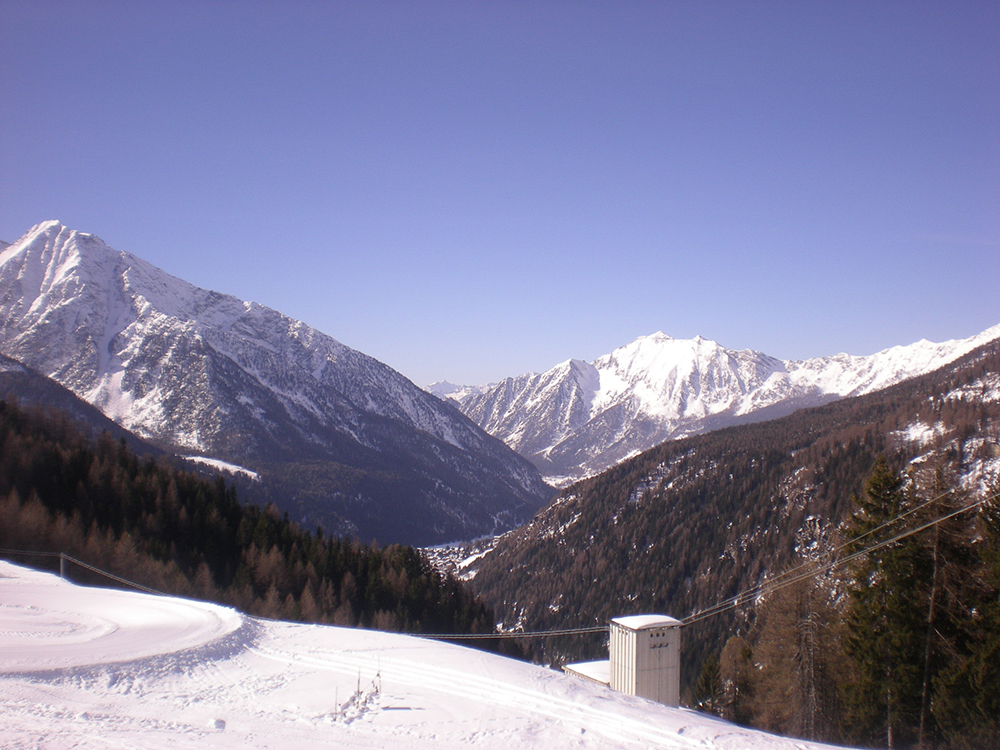 Skiing down the slopes was really fun, except when you got stuck behind a slow person. The view was great. We could see The Matterhorn in Switzerland from our resort. There was someone there with a camera with a great zoom and through it we could see the statue of the Virgin Mary on the top of a mountain in the distance.
The air was so incredibly dry though, much different to the salty moist sea air I'm used to. It kept cracking my lips.
As for the food, we had pasta nearly every day except the one night we had pizza in the restaurant. The pasta was a lot more oily than what I'm used to. Every morning for breakfast it was trays of croissants, different types of cereals and fruit pies, some strange biscuits and little rolls of bread.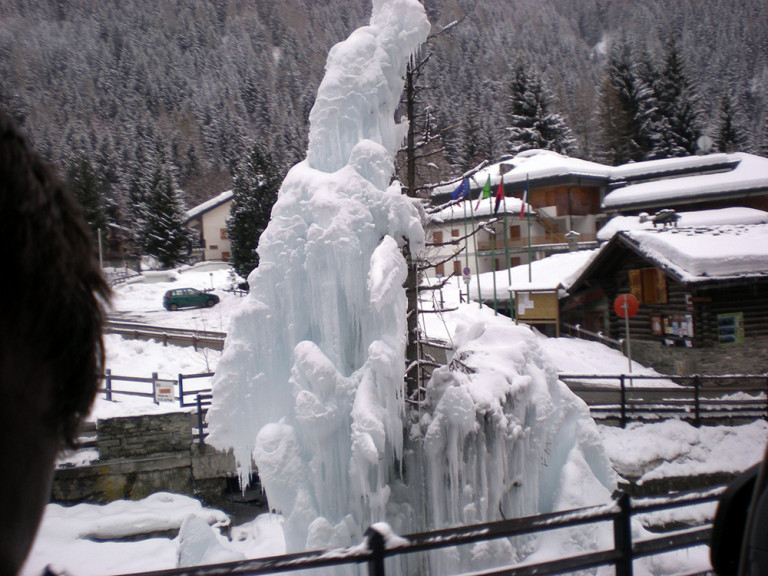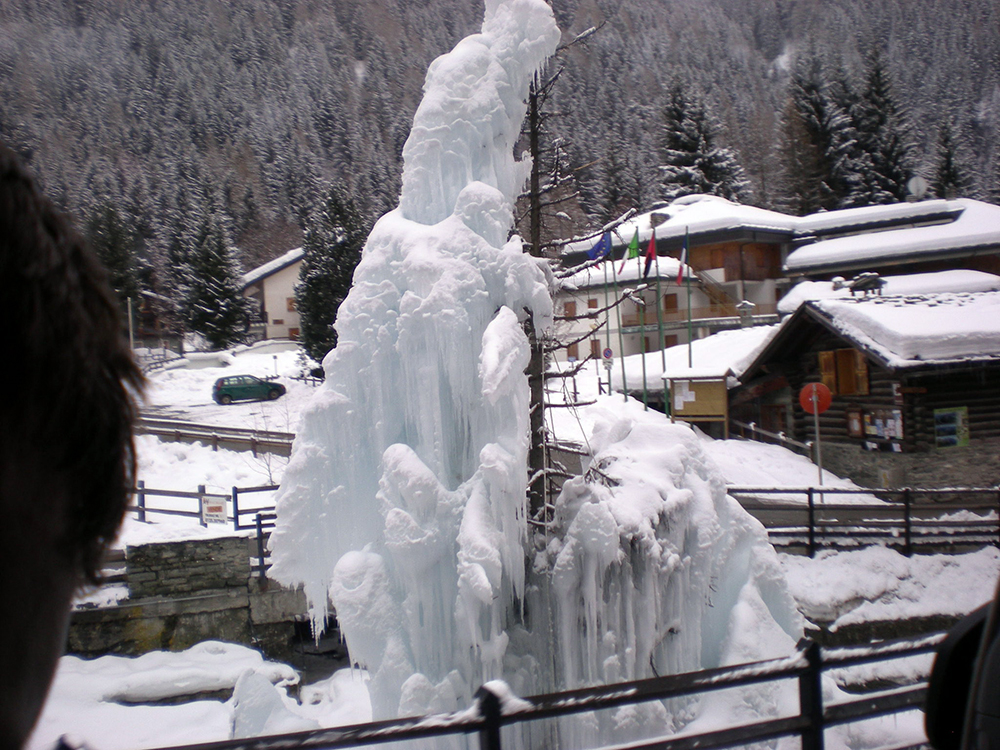 Once we were finished on the slopes, we had evenings packed full of things to do. The evening activities were all pretty fun. On the first night it was pizza night which was tasty. The second night was quiz night, which my team won. I won a really cool Animal brand hat. On third night I got to bowling for the first time and I'm actually quite good at it. Behind the bowling lanes was every possible arcade game you could imagine. On the fourth night we went for ice cream.
Top travel tip: if you need to use the toilet wait until you get back to the hotel because the public toilets are literally just a hole in the ground with ceramic around it.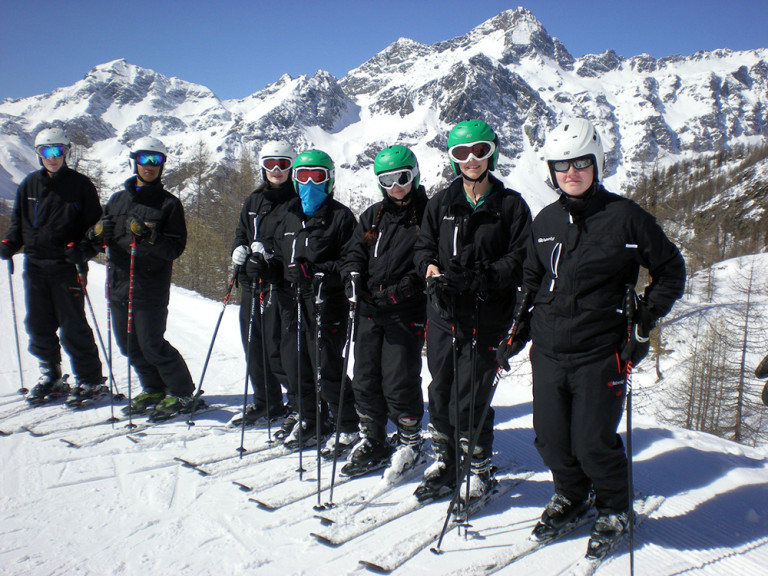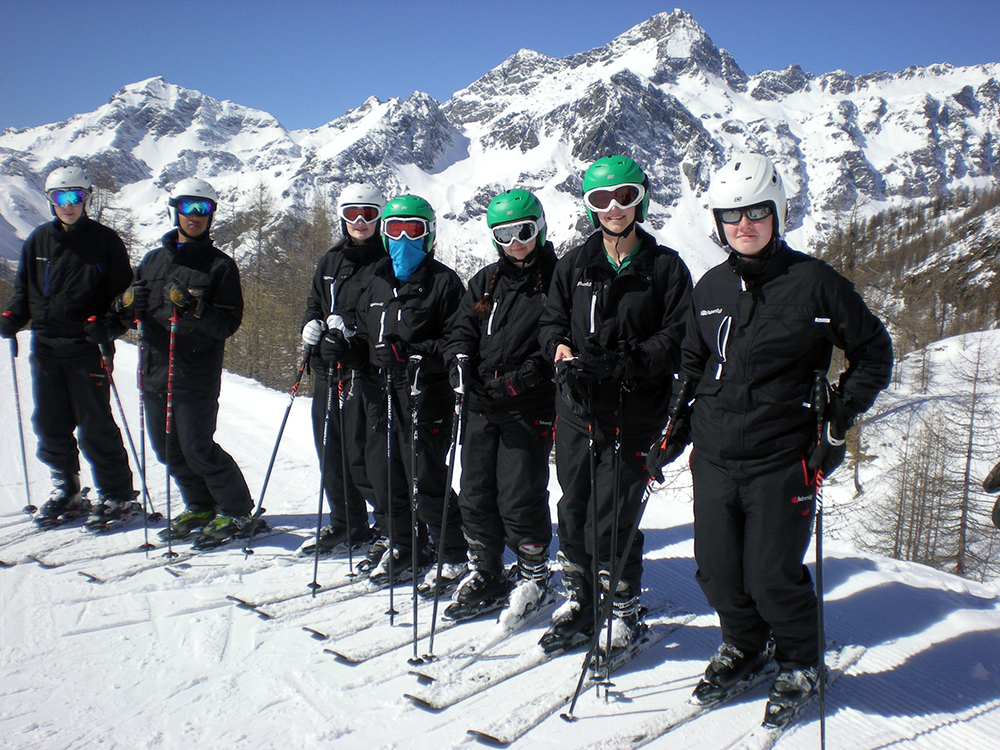 We left the hotel in the mid afternoon for the 30 hour journey back to the UK. At the French-Italian border armed guards were patrolling the area and one man held a mirror (a bit like a selfie stick with a mirror) under the coach to see if there was anyone under there.
In France we saw the Calais Jungle. That really put to light what it's actually like. I knew it was bad there but I didn't know it was that bad. We could see that they weren't living in the best of conditions, living in tents with campfires.
One of the highlights of the trip was going to KFC in Aberdeen on the way home. We don't have a KFC in Shetland, so to hang out there with my friends in the city was really fun. I had a fillet burger and an ice cream with crushed Oreos in it – like the Razzles you used to get in Islesburgh House in Lerwick. It was pretty good.
All in all I would recommend going skiing in Italy because it's a good experience. It's good fun and now I've got some stories to tell people.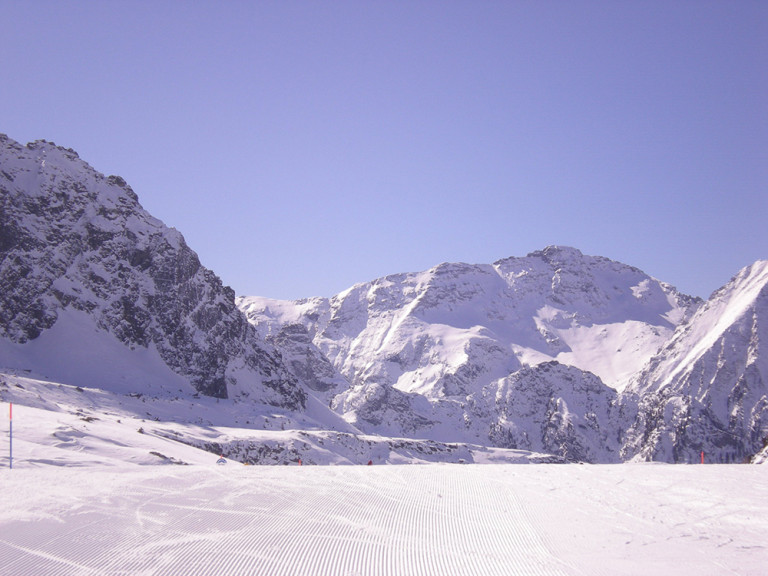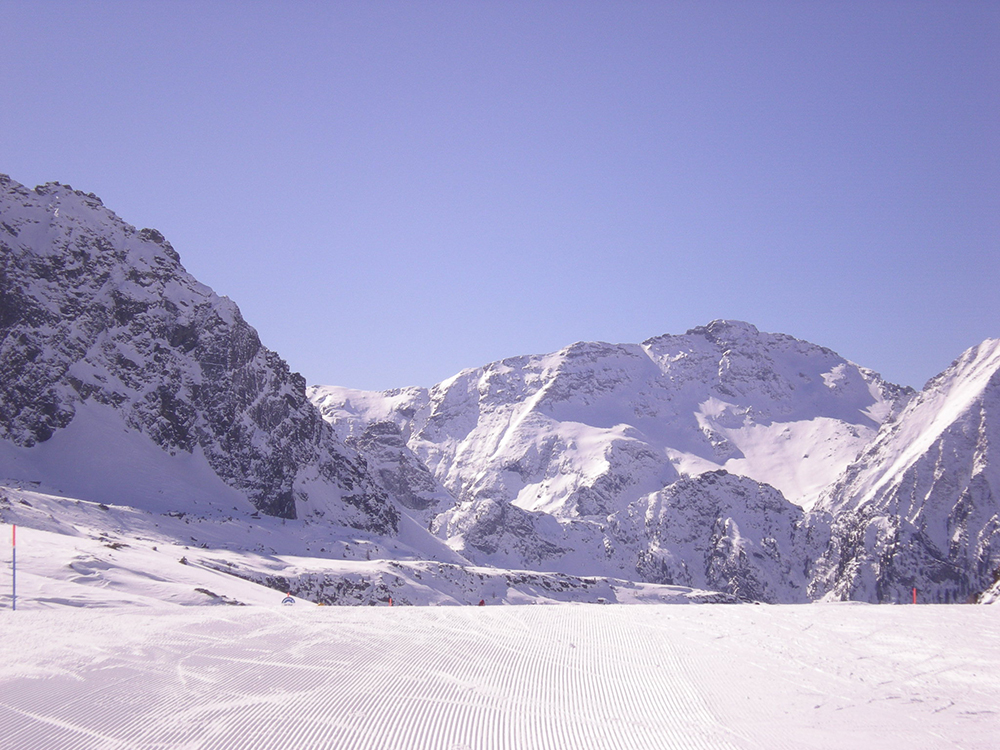 If you want to be kept up to date on my recipes, occasional craft tutorials, adventure stories and giveaways then please subscribe to my weekly newsletter; it gets sent out every Monday morning if there is new content. Your email address won't be passed on to anyone, you will never be spammed and you are free to unsubscribe at any time, no questions asked. Make sure you confirm your subscription or you won't receive the newsletter – if it hasn't arrived check your junk mail folder.
[wysija_form id="1″]
This is a guest post by Elizabeth's eldest son, Ronan, aged 15. All photographs are his (except the ones he's in, of course!). This ski trip was organized through Interski, the Aosta Valley Experts. This is not a paid post.