#24 Kayak into a sea cave. Complete.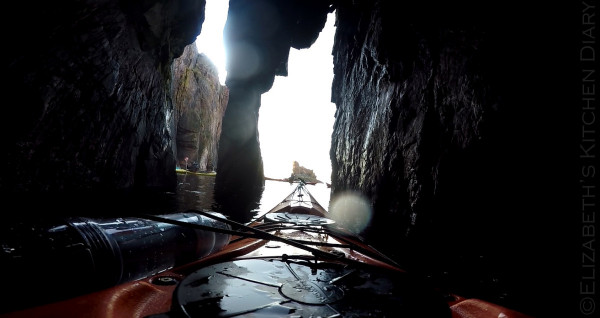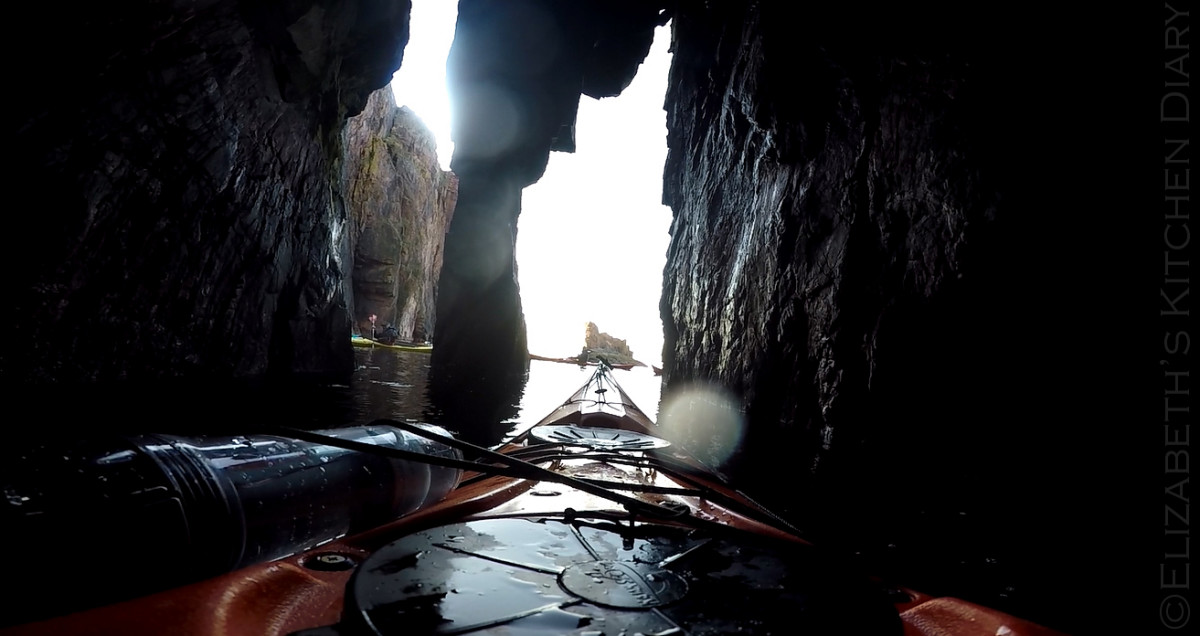 Earlier this Spring I completed my one star kayak training with the Shetland Canoe Club, meaning I was qualified to go out on trips with the club this summer. We've done a few small (5-6 mile) trips on club nights and I'm delighted to say that thanks to them I have crossed #24 'kayak into a sea cave' off my 40 Things I'd Like to Do Before I Turn 40 list.
After what's been called the worst summer weather in Shetland in 30 years, the weather conditions were finally expected to be favourable and so, to take advantage of this, an extra special trip on a non club night was planned for Friday the 3rd of July.
My kayaking friend collected me at 4 pm after a shift at work and a quick trip into town to buy myself a brand new Go Pro Hero 4 Silver camera. After kayaking into sea caves on two previous trips I vowed I would not be doing this trip without my own waterproof camera!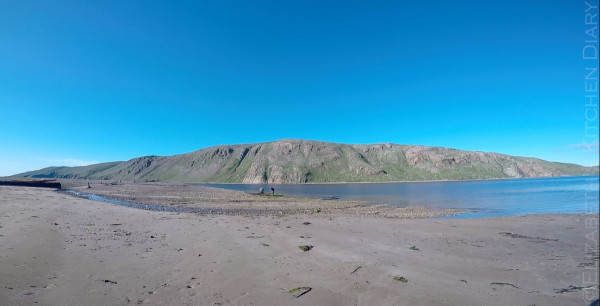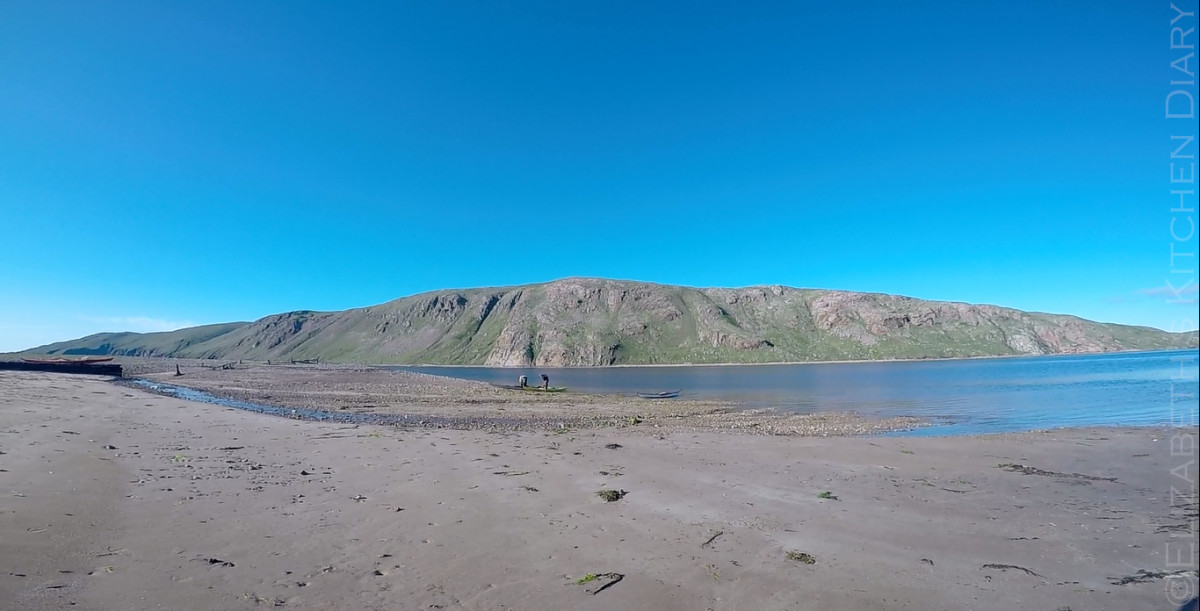 We began our journey at the Blade, a stretch of beach in Ronas Voe, just across the water from Ronas Hill (where I had attempted to camp not so long ago, regular readers will remember!). I was told that this beach never used to be here. It formed after a pier was built for a herring station in the area, long since abandoned.
There were 12 of us in total and we explored our way up the west side of the voe, rock hopping, paddling through natural arches and sea caves, some of them so narrow the kayak could barely fit in, or we had to duck and push our way through. Puffins flew and clumsily landed in the water around us, tirricks (Arctic terns) screeched at us for disturbing them, seals poked their heads out of the water and watched us with curiosity and shags ungracefully base jumped off the cliffs belly flopping into the sea below. Vibrant red sea cliffs, the remains of an ancient magma chamber, towered overhead all while the summer sun warmly shone down. As we journeyed closer towards the furthermost tip of land in the distance the cliffs turned from red to black – old lava flows, I believe, the same as found in Eshaness.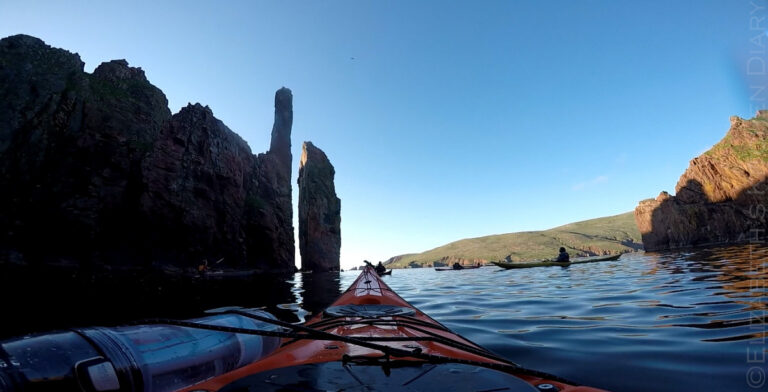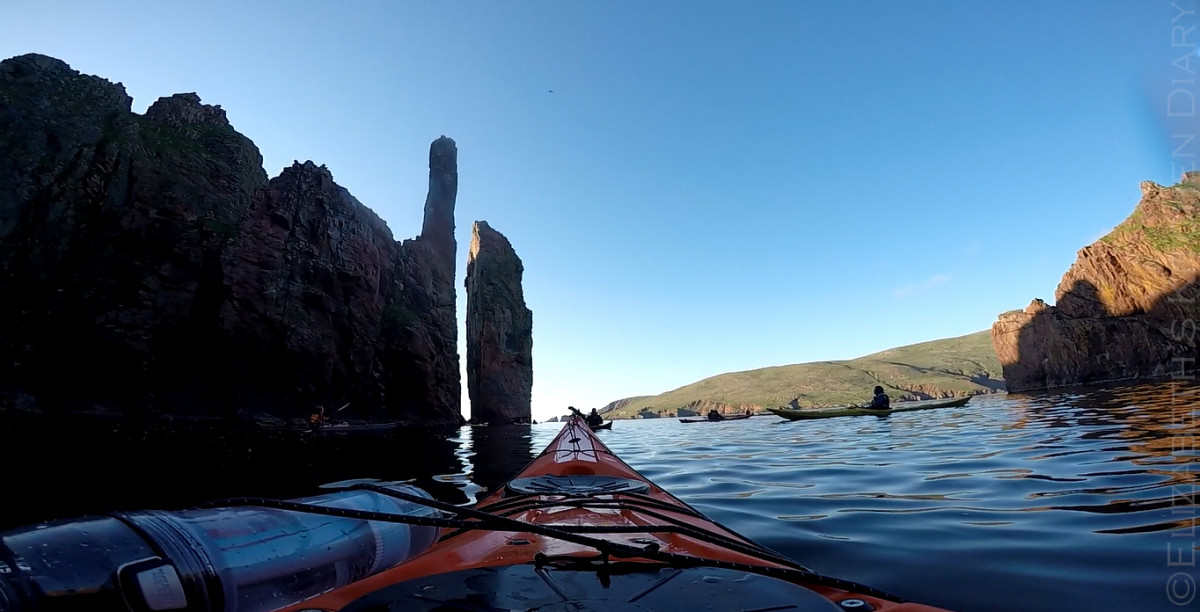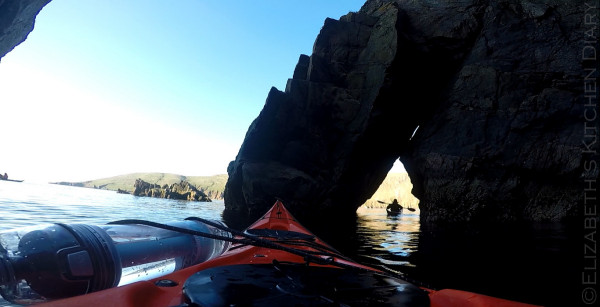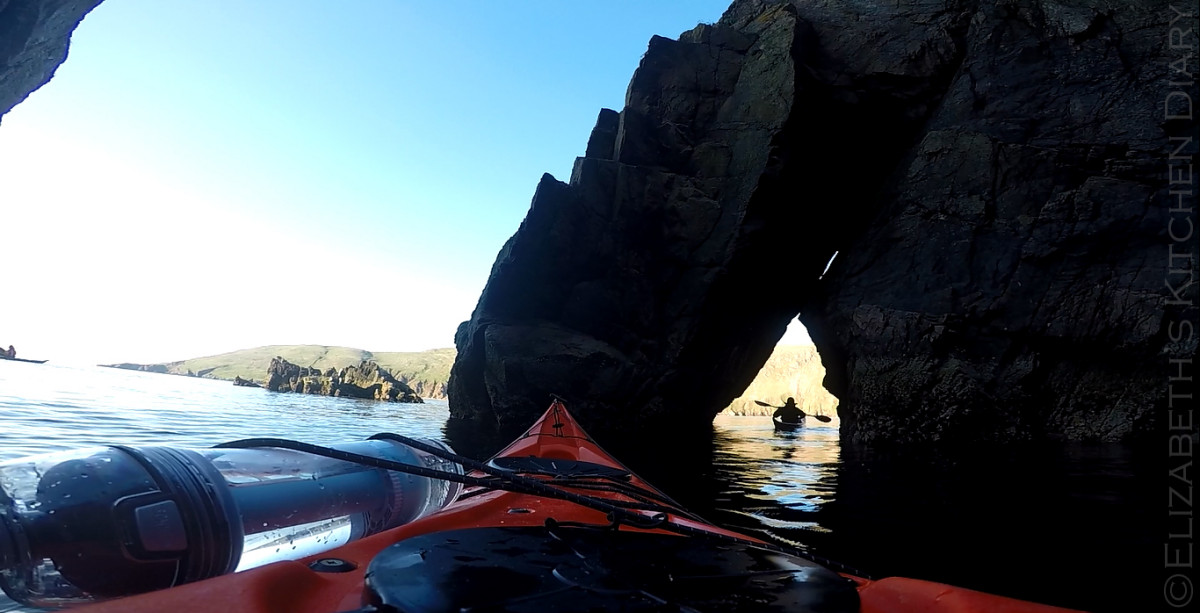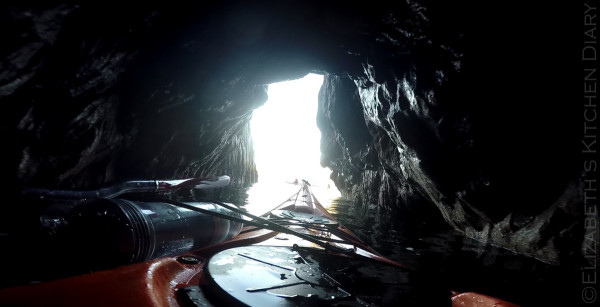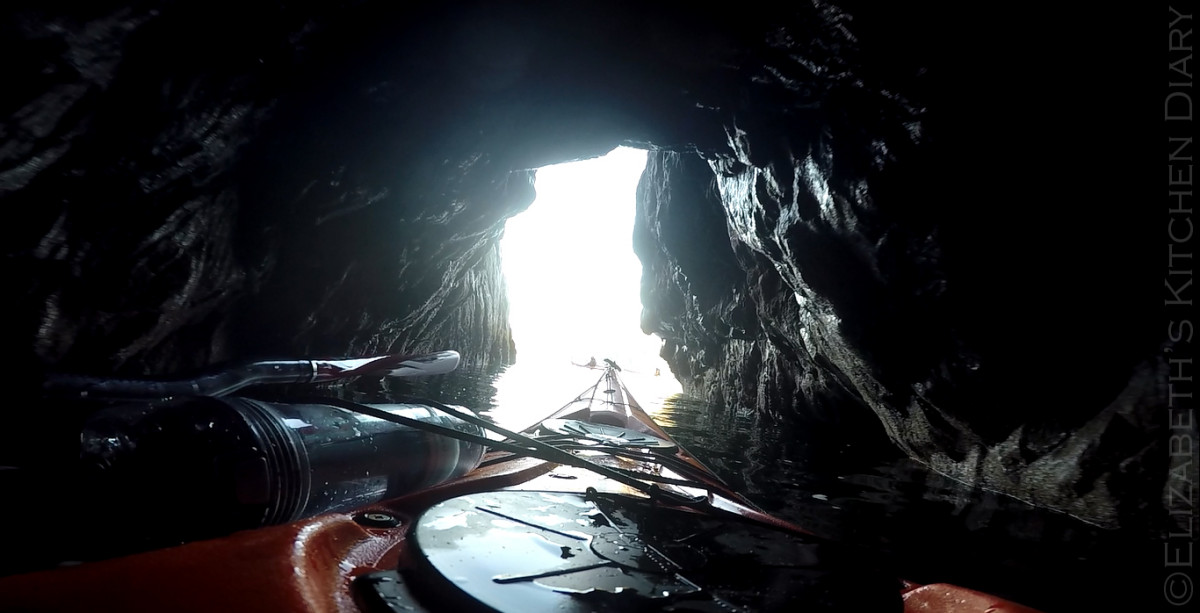 It was magical.
Photographs don't do this trip any justice and so I've edited down the hour of footage I took with my camera to give you a taster of the best bits.
The Go Pro battery died just as we got to The Faither, a towering archway opening up to the North Sea. This is reported to be one of the best stacks in Shetland.
One of the things I love about the Shetland Canoe Club and Sea Kayak Shetland is that, as a beginner, they push you that little bit further each time. Crossing through the archway at The Faither found us all out in the open sea, a much more turbulent sea state than the calm waters we'd been used to for the whole evening. We all handled it remarkably well.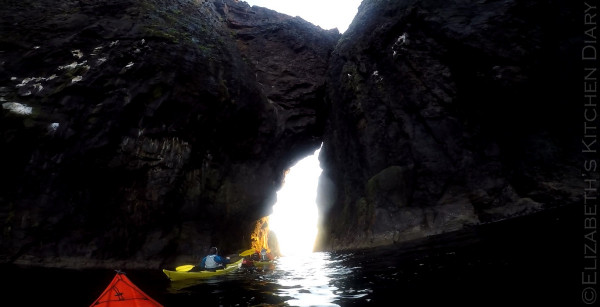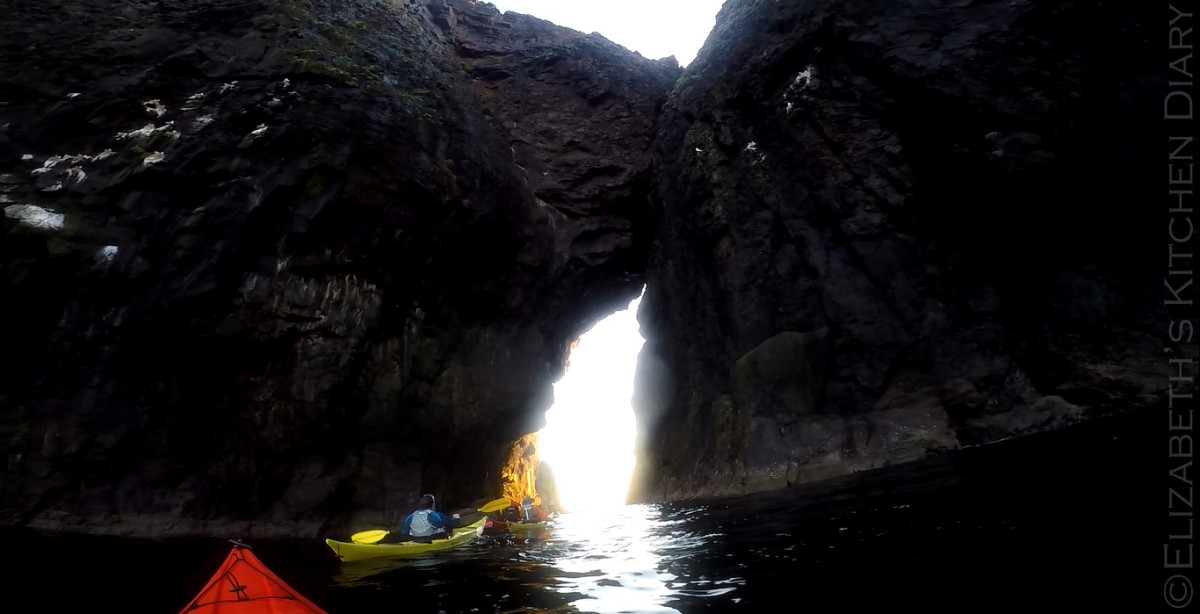 After The Faither we crossed over to the Ronas Hill side of the voe, stopping for a short comfort break on a beach, and then carrying on the coastline back to the Blade.
You can see in the below photo how clouds like to sit on top of Ronas Hill – even if the weather is lovely everywhere else, clouds like to have wee rest breaks on Shetland's largest hill.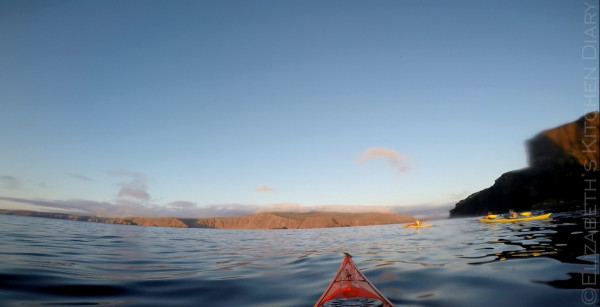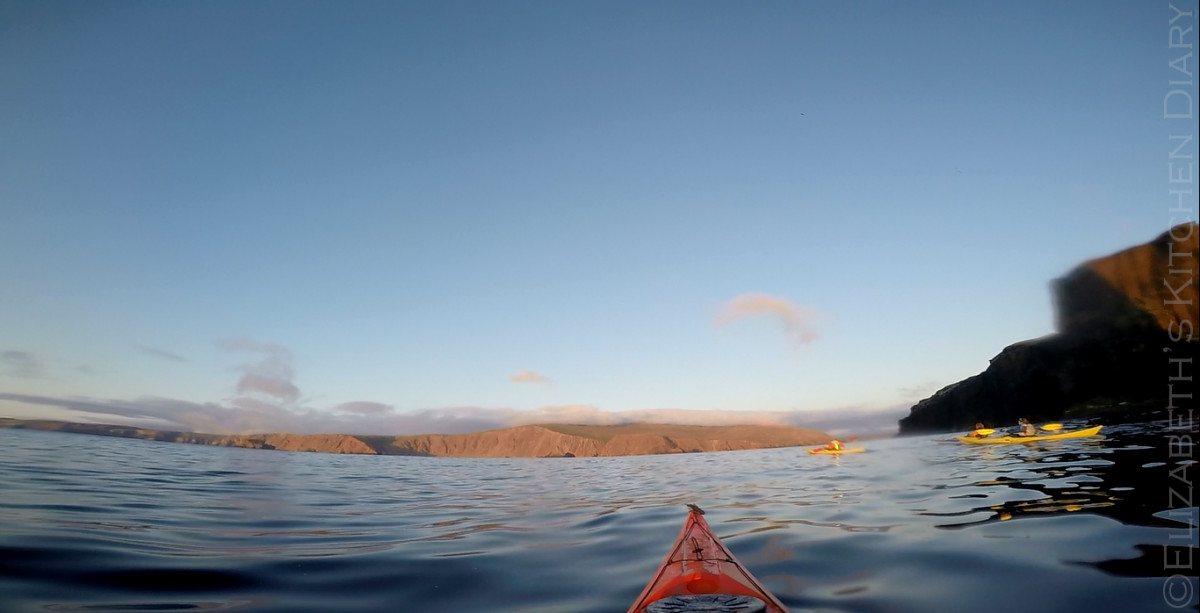 It was well after midnight when we came ashore, the lingering sunset still colouring the horizon behind us, and nearly 2 am before I arrived home, exhausted and aching somewhat, but grinning ear to ear.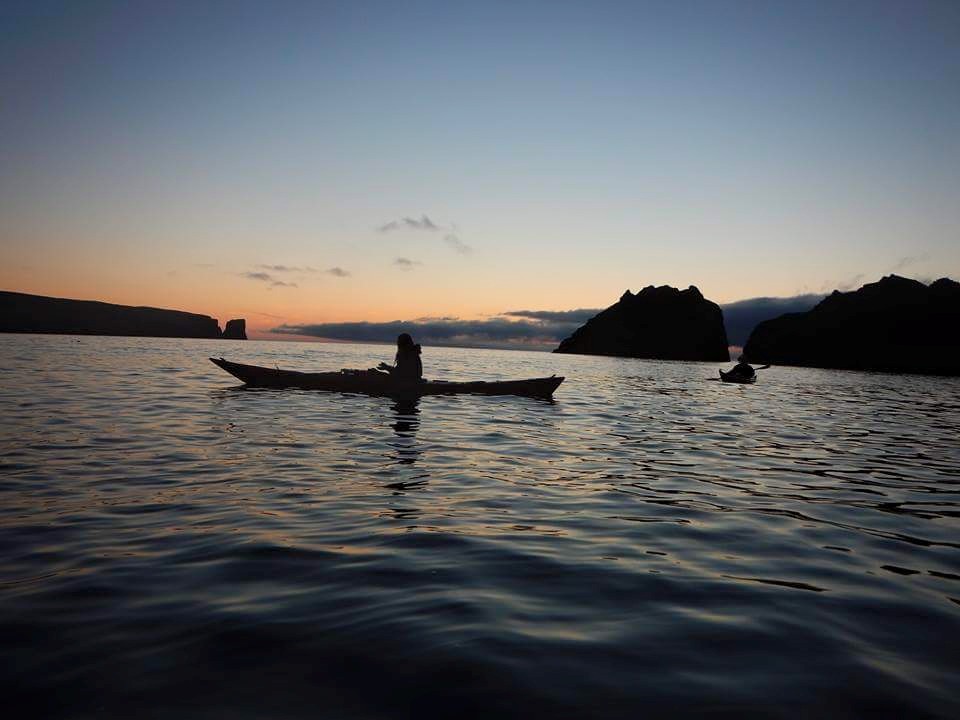 With thanks to Angus Nicol of Sea Kayak Shetland for the above photo of me in the sunset, and for being our expert guide and leading us on such an unforgettable, magical experience.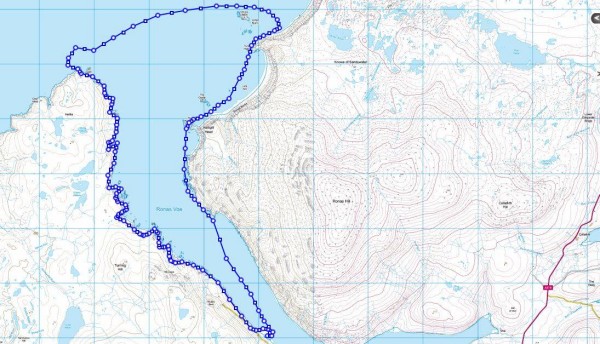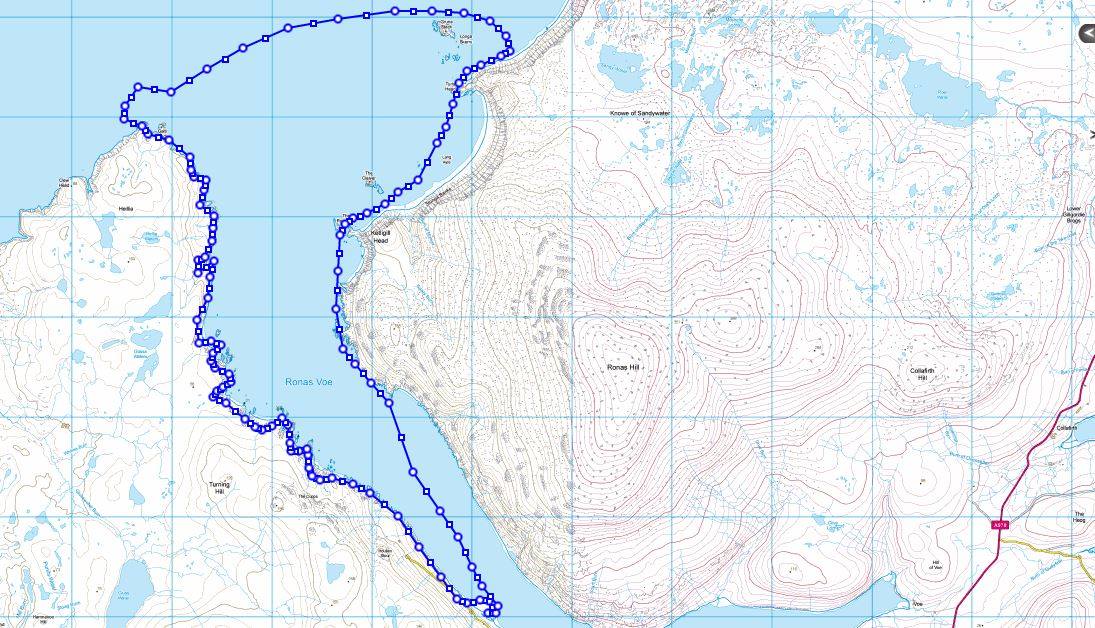 If you want to be kept up to date on my recipes, occasional craft tutorials, adventure stories and giveaways then please subscribe to my weekly newsletter; it gets sent out every Monday morning if there is new content. Your email address won't be passed on to anyone, you will never be spammed and you are free to unsubscribe at any time, no questions asked. Make sure you confirm your subscription or you won't receive the newsletter – if it hasn't arrived check your junk mail folder.
[wysija_form id="1″]