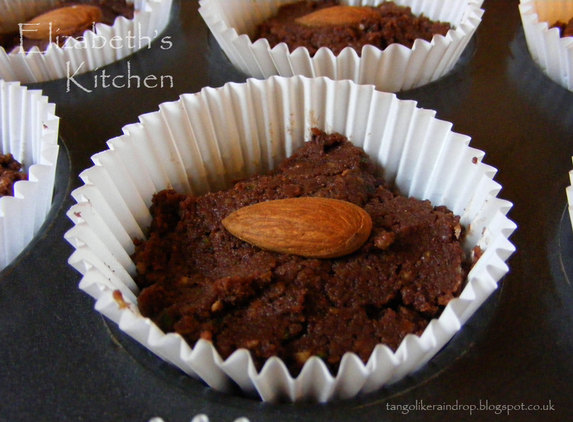 I recently went looking online for an all-natural post-workout protein snack that didn't involve shop-bought protein powder. Something that could be frozen and taken out of the freezer to defrost while I was at the gym. Do you think I could find anything? No! I searched and searched and came up with zilch. So I searched for refined sugar free chocolate almond muffins, with my reasoning being that almonds are packed full of protein and so I could perhaps combine my love of all things chocolate with the high protein of almonds in a sugar-free post-workout snack. I found this vegan, gluten free, sugar free, dairy free "muffin" recipe from Deliciously Ella and I just happened to have most of the ingredients on hand.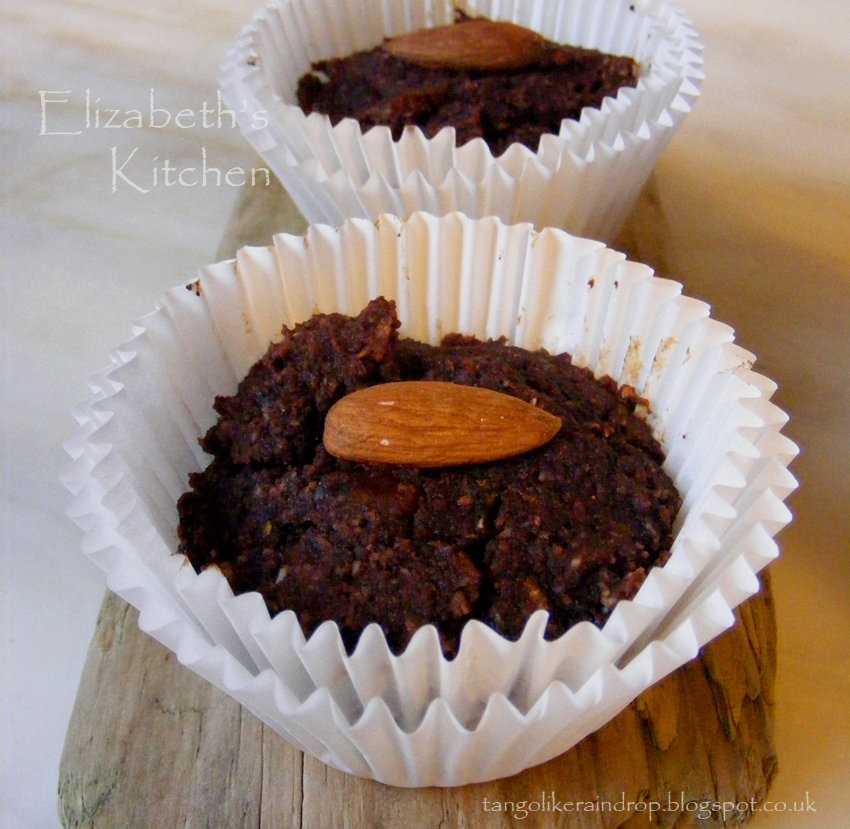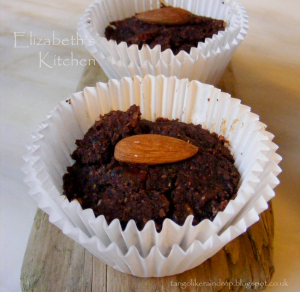 I have to confess that my previous experience of vegan baking has not been particularly successful. I'm good with savoury dishes, but when it comes to cakes and cookies I'm skeptical, especially if the recipe is sugar free. Everything so far has come out fairly stodgy, with little rise and well, tastes frightfully 'healthy' and not in a good way. I was very, very skeptical when I made these. I spent most of the baking and cooling time in a bit of a sulk thinking I'd wasted good ingredients, I mean, who wants to spend ages grinding almonds by hand to bake something only fit for the birds!
I made 12 of these snack bites (for I refuse to call them muffins – putting something in a muffin case does not make it a muffin!) and only 7 of them ended up in the freezer as they were raided by the children. That in itself says something because my children can be very fussy eaters. These snack bites are very ugly and as we all know ugly food is not appetizing  They look like little balls of pony poo in a muffin case with an almond smooshed on top (you wouldn't call that a muffin, would you?!). I really didn't have any appetite for them at all when I baked them.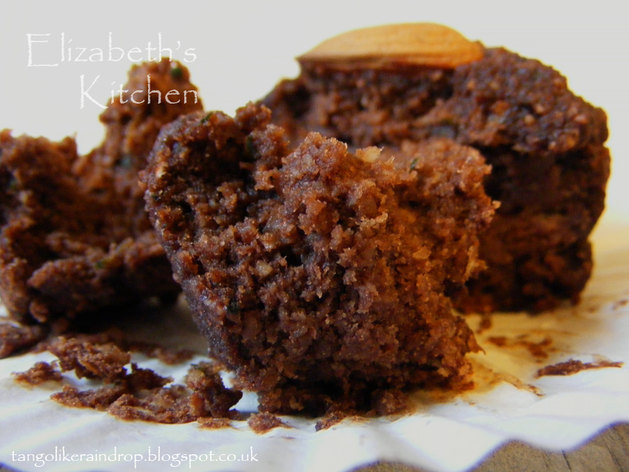 However, before my next trip to the gym I dutifully laid out two 'bites' to defrost (the OH wanted to try one too). I returned from the gym ravenous, as one does after slogging away burning calories with cardio and lifting weights. Suddenly these little snack bites, fully defrosted on the kitchen counter, looked appealing.
They were perfect! I devoured mine with a glass of milk (which works out to be – counts on fingers: 1 oz of almonds contains 6 grams of protein 6g x 8oz / 12 bites = 7.2 per snack bite plus the glass of milk = 7 g protein – providing a whopping 14.2 grams of protein in total! Success!). I then devoured the OH's because he couldn't get over the aversion of it looking like pony poo in a muffin case. I win! The rest are all mine! Mwah-hah-ha!
They do, surprisingly, have a nice light crumb and pleasant texture, despite outward appearances. They have a subtle natural sweetness which makes one feel very virtuous while eating chocolate and the nutrients in the almonds and banana especially are great for post work-out recovery.
Post-workout Protein Bites
A protein and nutrient packed snack for that post-workout hunger!
Ingredients
2 cups ground almonds
1/2 cup brown rice flour
1 courgette, finely grated
1 ripe banana
8 whole dates
1/4 cup agave syrup
2 heaped tbsp cocoa powder
1/4 cup almond milk
1 tbsp coconut oil (or melted butter)
1 tsp vanilla extract
1 tsp cinnamon
pinch salt
Instructions
1. Preheat oven to 180 C and line a 12 muffin tin with paper cases.
2. Stir the ground almonds and brown rice flour together in a medium sized bowl.
3. Pop the remaining ingredients in a food processor and blitz until well combined into a smooth paste.
4. Stir the wet ingredients into the dry mix using a wooden spoon just until combined.
5. Spoon into the muffin cases and bake for around 15 minutes, until set. A skewer, when inserted, will come out clean.
6. Transfer to a wire rack to cool for an hour.
Details
Prep time: Cook time: Total time: Yield: 12 bites
And to maintain the balance of the universe I also made these Triple Death by Chocolate Cherry Cookies.
I am entering these into the We Should Cocoa food bloggers challenge, alternately hosted by Chocolate Log Blog and Chocolate Teapot. This month Choclette has challenged us to create something healthy; something without refined sugars yet still containing cocoa powder. I do believe this recipe fits the bill!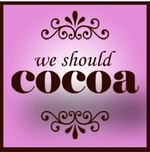 I am also entering this recipe into Calendar Cakes, another food blogger's challenge alternately hosted by Dolly Bakes and Laura Loves Cakes. Laura has also challenged us to come up with a healthier treat after the excesses of Christmas and New Year.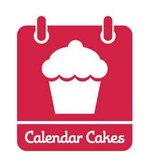 Well, if you've made it this far through my post (Sometimes I wonder if anyone is really reading these…) thank you. You may be wondering why I want to eat so much protein. The reason is that I am strength training; I don't need to lose any weight, nor do I want to gain any, but I'd like to get stronger. I volunteer with the RNLI as a trainee crew member on an all weather lifeboat (the biggest in the fleet), and so I want to be fit and strong for any challenges which may arise. I'm booked into the trainee crew Sea Survival course at the RNLI College later on this year and I want to be in peak physical condition for this. I'll be a 30-something housewife joining a bunch of big strong young men for this course and I need to know I can stand my own.
RNLI sea survival training
I may be using this as an excuse – it could just be a mid-life crisis.
Regardless, going to the gym makes me feel great, so it's all good. 🙂