Choose your meals from the Pasta Evangelists weekly menu made with the finest seasonal ingredients and produce from Italy. London deliveries of chilled boxes of fresh pasta, sauces & garnishes are posted through letterboxes while orders to rest of the UK are sent in reusable insulated packaging. Prepare your artisanal, five-star pasta dishes in a matter of minutes with their simple recipe cards.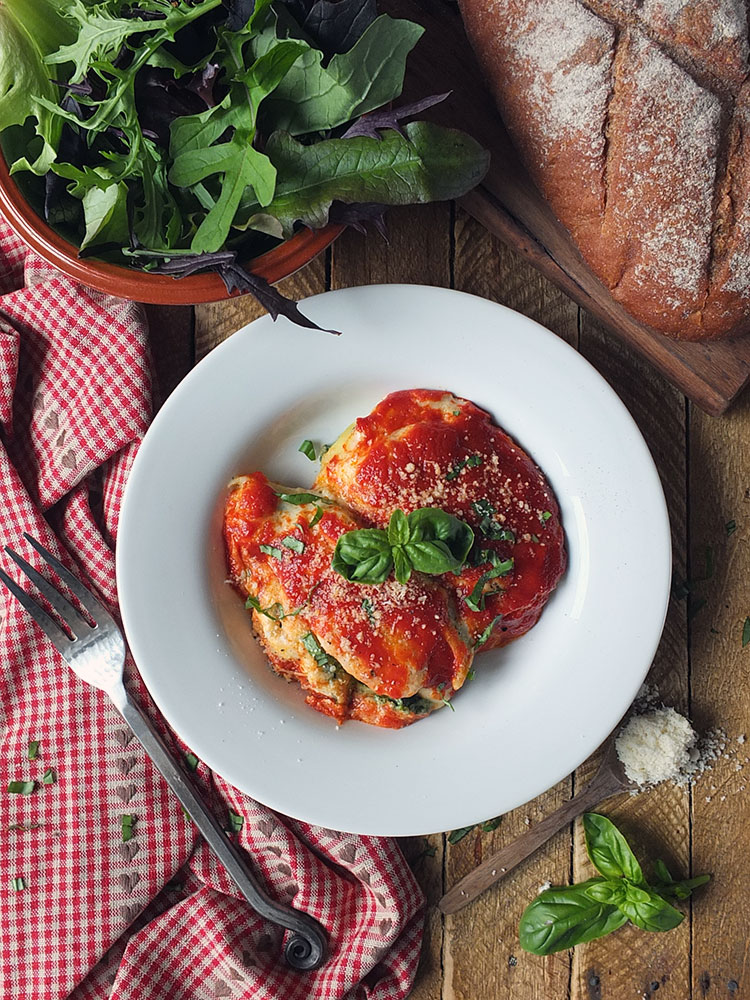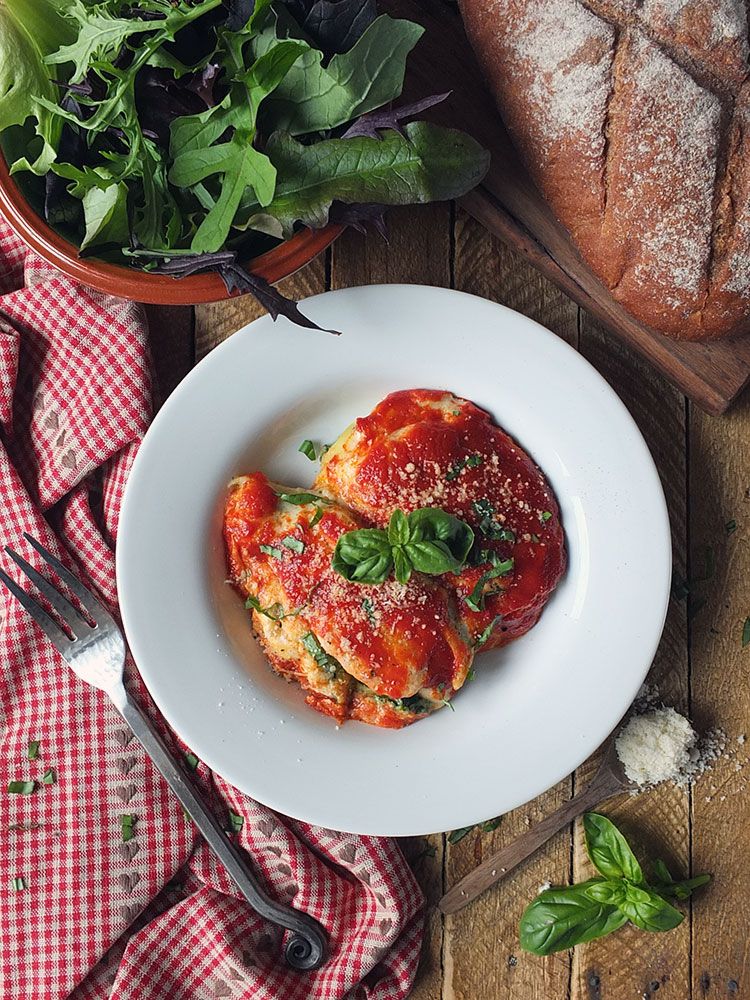 The team behind the London-based Pasta Evangelists believe fresh is best. Their founder, Alessandro, hails from Genova in the Italian region of Liguria, and was disappointed with the fresh pasta available in the UK, machine-made and a world away from the pasta of his youth, handmade by his nonna.
And so Pasta Evangelists was born to bring fresh, artisanal pasta of Italian quality to homes across the UK.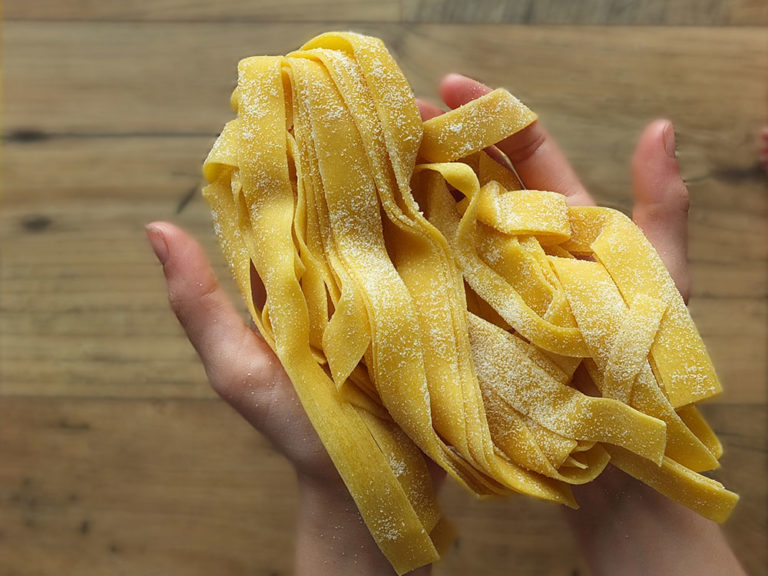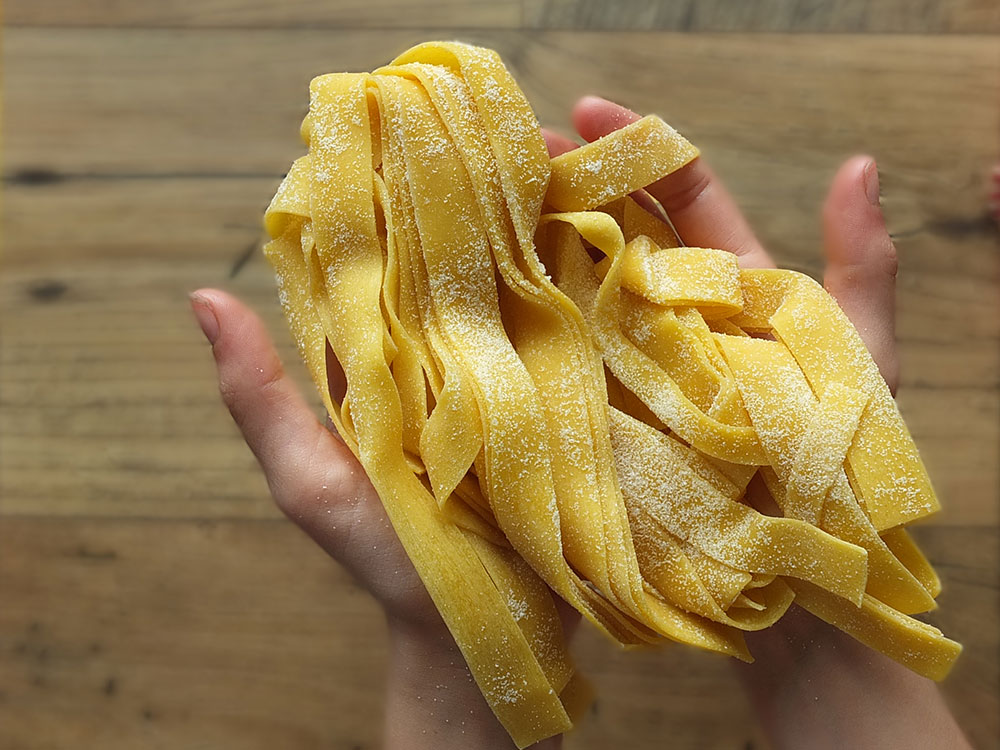 When they started Pasta Evangelists, they wanted to show that there is so much more to pasta than meets the eye. There's a whole world of craftsmanship, centuries of artisanal tradition and, above all, some of Italy's finest dishes to be tasted and savoured.
Each week they craft a new menu inspired by the finest Italian produce. Simply pre-order what takes your fancy and it'll arrive in a box with all the sauces and garnishes you'll need to create a five-star Italian meal at home within minutes.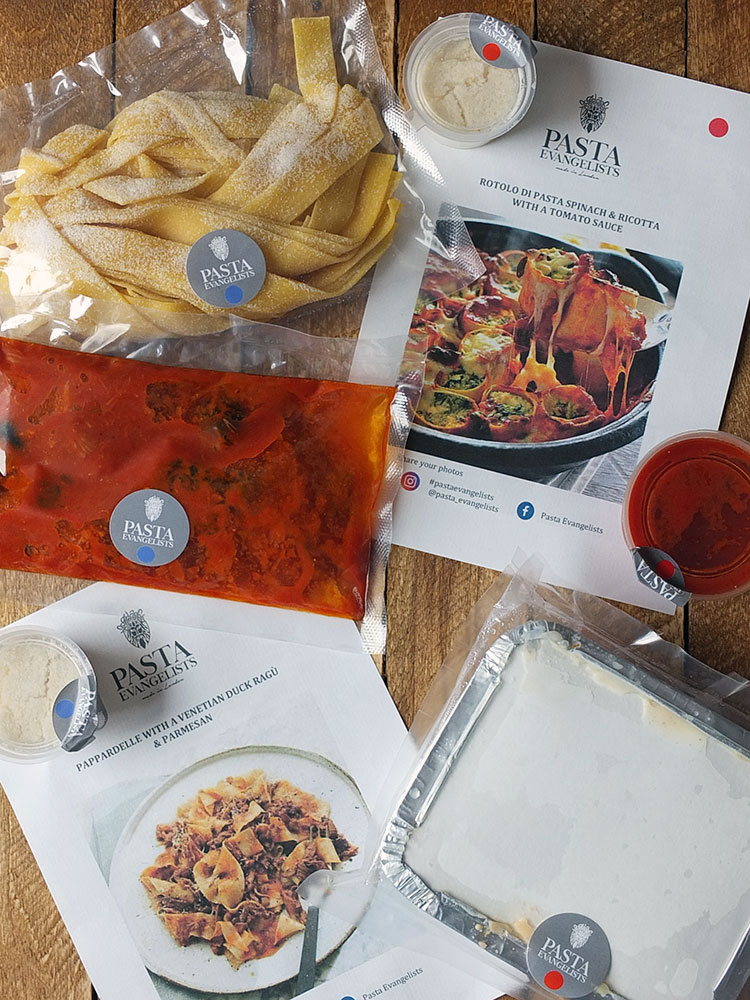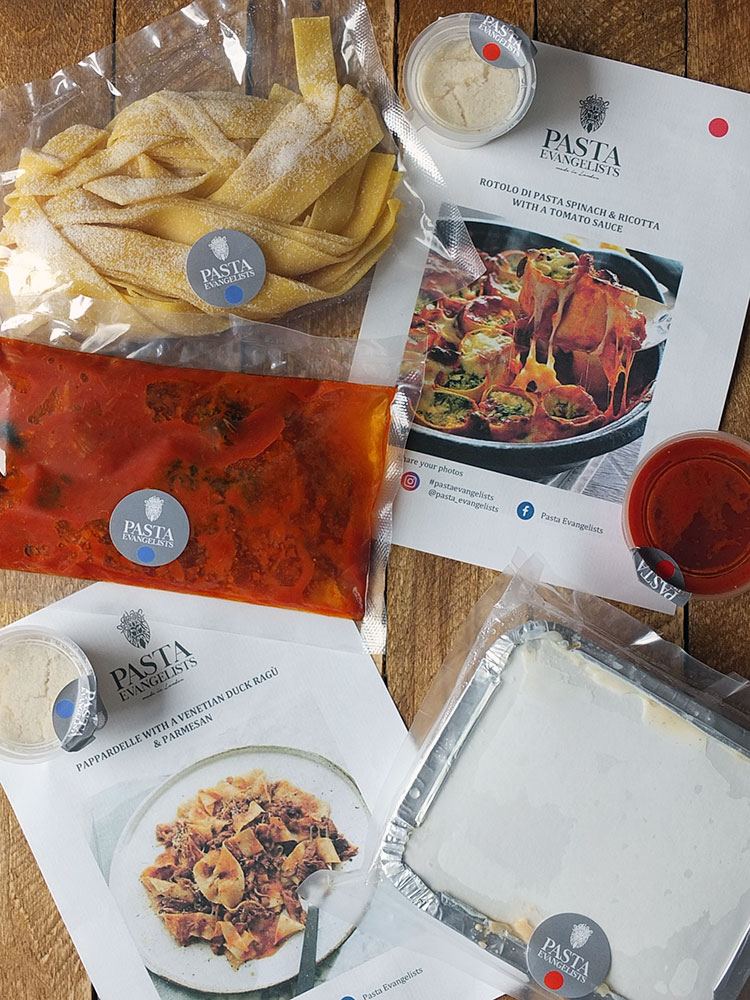 If you live in London, your delivery arrives through your letterbox in a chilled box. If you live outside London, your delivery comes in a Pasta Evangelists box with Woolcool insulation and ice packs. You can send the box, packaging, insulation and ice packs back to them too, to be reused. Anything that can't be reused will be recycled responsibly.
They recently sent me one of their Pasta Feasting Boxes featuring two delicious meals – Rotolo di pasta spinach & ricotta with a tomato sauce and pappardelle with a Venetian duck ragu and Parmesan. The components for each dish are colour coded along simple recipe cards featuring some history and background information.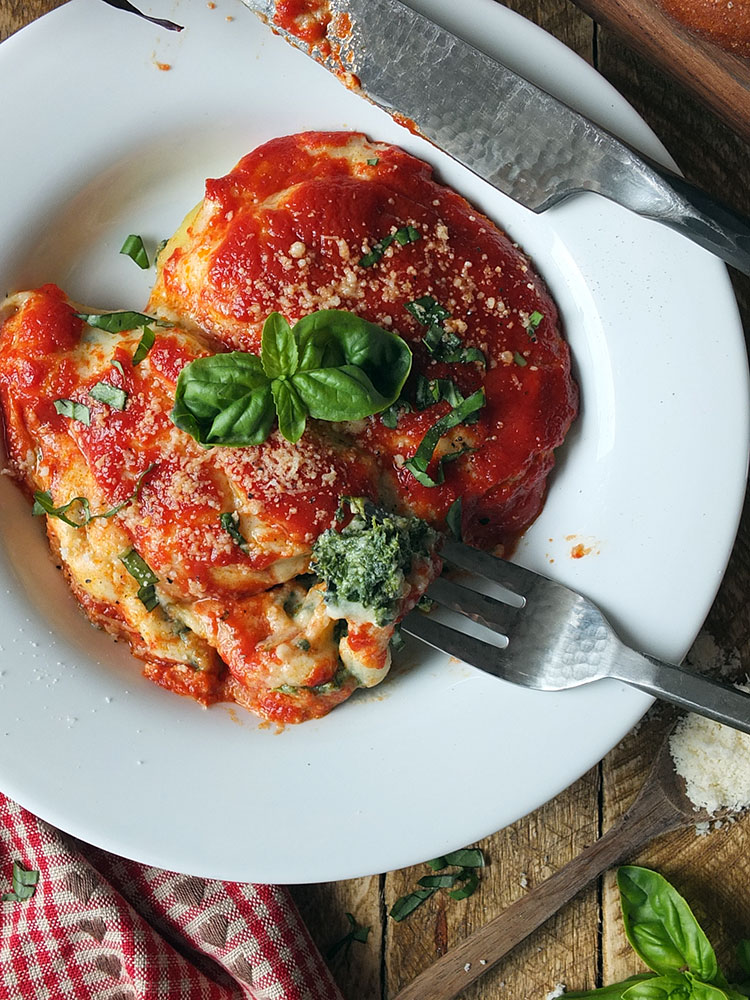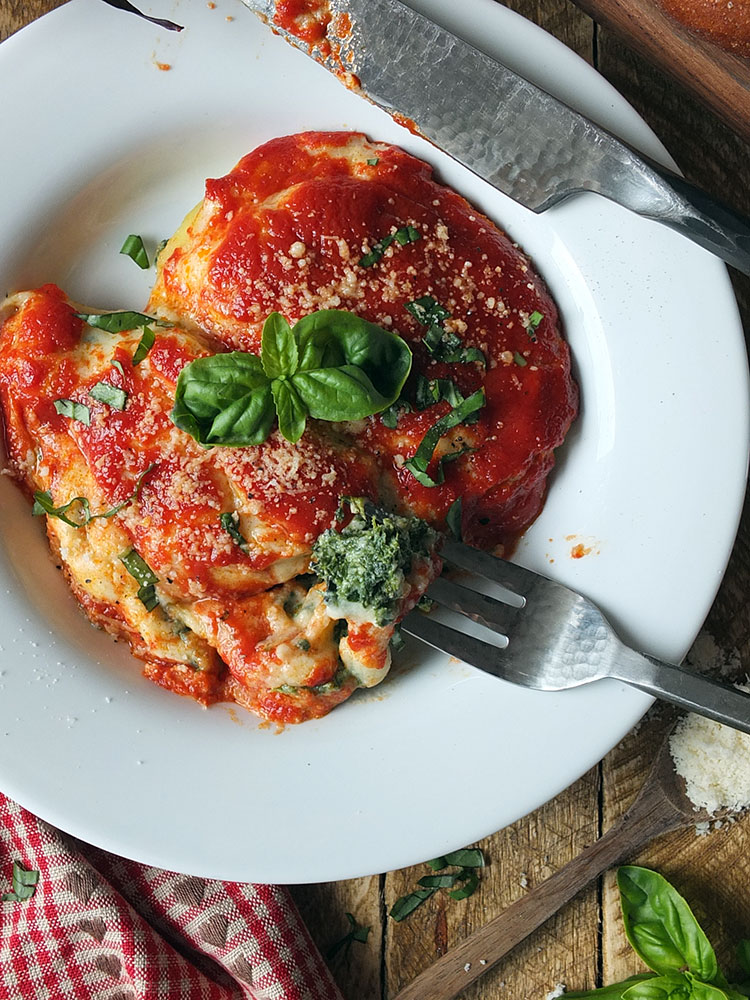 Pasta Evangelists – Rotolo di pasta spinach & ricotta
Rotolo di pasta ripieno may be one of Italy's less obvious pasta dishes, but it can be a real show-stopper. Hailing from the region of Emilia-Romangna, arguably the home of fresh pasta, this dish consists of a sheet of pasta covered with filling and rolled up to form a roulade, or Rotolo, then cut and served in slices.
The Pasta Evangelists Rotolo, which literally translates as 'scroll' or 'coil', in Italian, in a nod to it unusual, complex shape, is hand-filled with green spinach grown in the fields of Toscana, as well as creamy ricotta cheese.
To prepare this dish, you simply pre-heat a baking tray in the oven, pour over the contents of a sachet of tomato sauce over the contents of the foil tray and bake for 12-15 minutes until piping hot. Serve with plenty of Parmesan cheese and enjoy!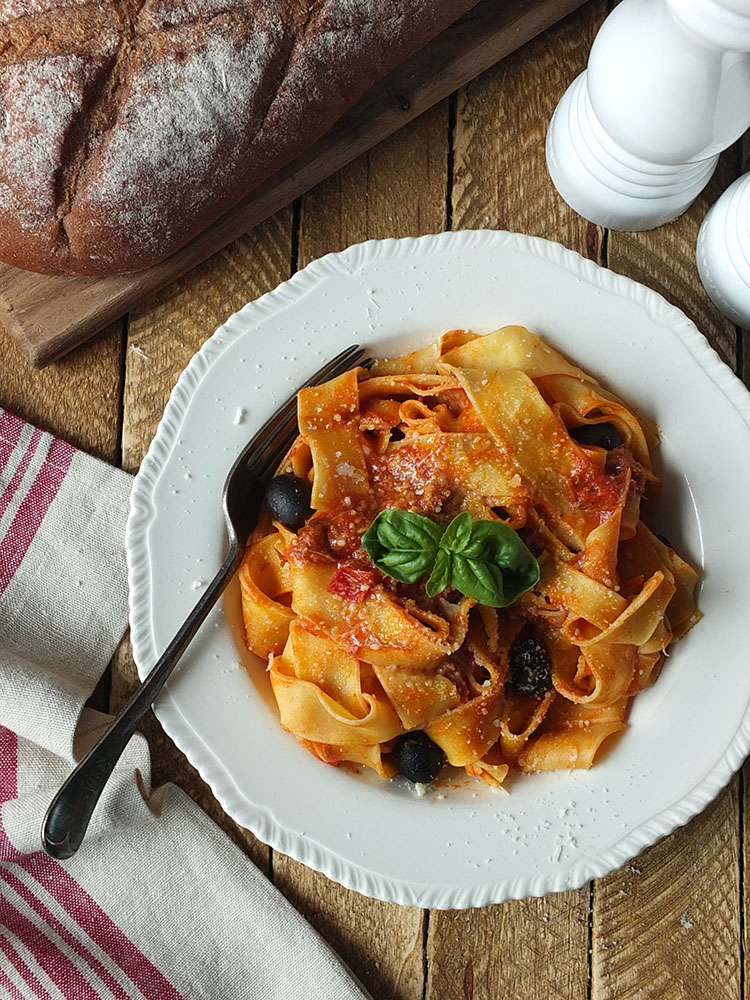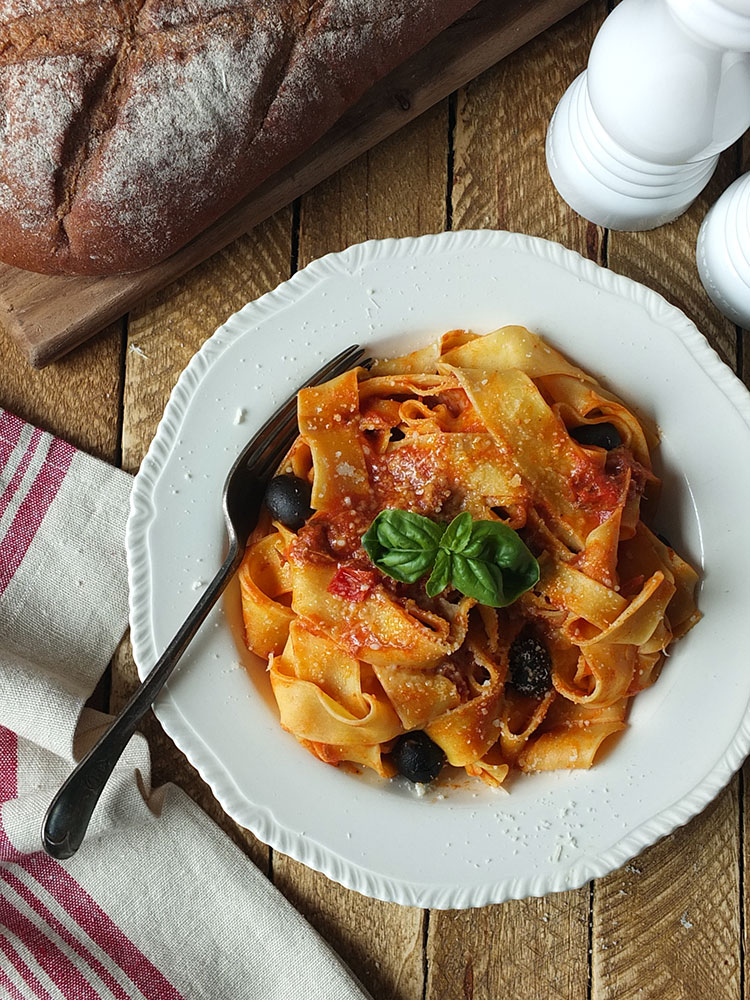 Pasta Evangelists – pappardelle with a Venetian duck ragù and Parmesan
In Italy, the origin of the ragù in this dish is disputed. Some believe that duck was first used in the 16th century by Catherine de'Medici who, thanks to her mixed Italian and French heritage, was said to be open to culinary adventurism. Tuscany's River Arno was home to plenty of birds, and so her idea, it is rumoured, was to make a ragù out of them.
Duck ragù today, however, is a quintessential dish of the Venezia, and one of the few meat dishes of a region famed for its seafood. Duck legs are the most flavourful part of the bird and have a deeper, richer flavour than the breast meat. Like any good ragù, this version is a labour of love: after gently searing the meat to lock in the flavour, the Pasta Evangelist chefs slow cook it for hours with aromatics including rosemary to enhance the gaminess of the duck.
The ragù is served over nests of homemade pappardelle and topped with Parmesan cheese. To prepare it, simply cook the pasta for a few minutes in boiling, salted water, heat the sachet of ragù sauce, adding a spoonful of the pasta cooking water, mix and serve!
Pasta Evangelists – Our Review
Personally, I think that this subscription box service is an absolutely fabulous idea. It would be ideal for London city-dwellers as a healthier, tastier alternative than ordering in fast-food takeouts on those days where you're just too busy (or uninclined) to cook.
I found the colour coded components of each dish easy to assemble, and the recipe cards were very easy to follow too.
Prices range from £6 – £12, comparable to what you would pay in a restaurant for a five-star artisanal meal. Delivery for a one-off box is £2.50, but if you subscribe you get free delivery.
In order to keep the pasta and ingredients fresh and chilled outside of London, there is an awfully lot of packaging. Fortunately, you can send this back to them to be re-used. Ideally, I'd like to see Pasta Evangelists switch to a non-plastic biodegradable option for each of the ingredients too, but if you were to buy the ingredients yourself at the supermarket there would be just as much waste, I think.
Each week there is a fantastic range of dishes to choose from for all diets. Visit the Pasta Evangelists website to find out more!
Use the exclusive discount code KITCHENDIARY10 for £10 off your first order!!
Pasta Evangelists – PASTA FEAST BOX GIVEAWAY
Pasta Evangelists have very kindly offered one of my UK mainland readers the opportunity to win a pasta feast box with two meals of the winners choice for the corresponding week. This prize has a value up to £24 (depending on what you pick!). To enter, visit the Pasta Evangelists website, pick out which two meals you'd like in your feast box from the menu starting the week of the 25th of June and simply fill out the Rafflecopter form below!
TERMS & CONDITIONS
This giveaway is open to UK mainland entries only. Entrants must be age 18 or over. The winner will need to respond within 28 days of being contacted; failure to do this may result in another winner being selected.
The prize is offered and provided by Pasta Evangelists. The prize is to win a Pasta Evangelists Feast Box with two meals. There is no cash alternative and the prize is not transferable.
There is no entry fee and no purchase is necessary to enter this giveaway.
The promoter (Elizabeth's Kitchen Diary) reserves the right to cancel or amend the giveaway and these terms and conditions without notice.
Entry into our giveaways will be deemed as acceptance of these terms and conditions.
If you need some help using Rafflecopter, here's a quick clip to show you how. Rafflecopter will pick the winner at random from all the entries received. I will be verifying entries.
Closing date is midnight (that's 00:00 hours, 12 am on Sunday night/Monday morning) on Monday 25 June 2018 (GMT). The winner will be announced afterwards.
This is not a paid post. Elizabeth's Kitchen Diary was sent a Pasta Evangelists Feast Box for review purposes.