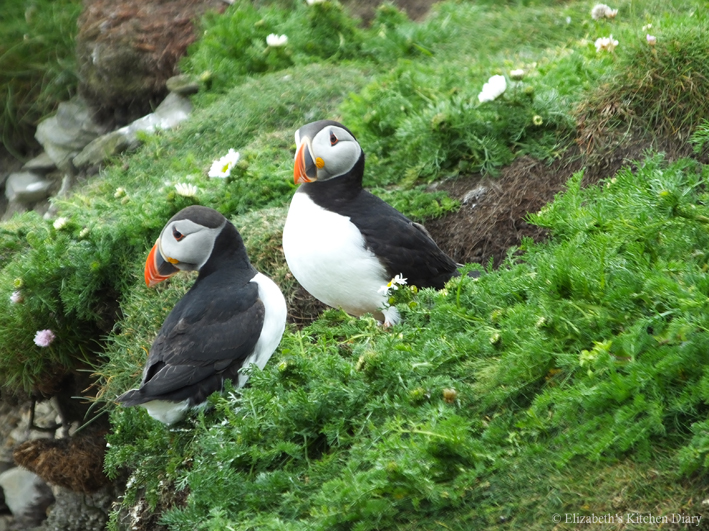 Puffins posing for the camera at Sumburgh Head, Shetland, this spring.
Atlantic puffins spend most of their lives at sea, forming colonies on the rocky cliffs here in Shetland to breed in the spring and summer. They are dubbed the "sea parrot" because of their colourful beaks but did you know their beaks fade to a dull grey during the winter when they're out at sea?
They are so much fun to watch and photograph.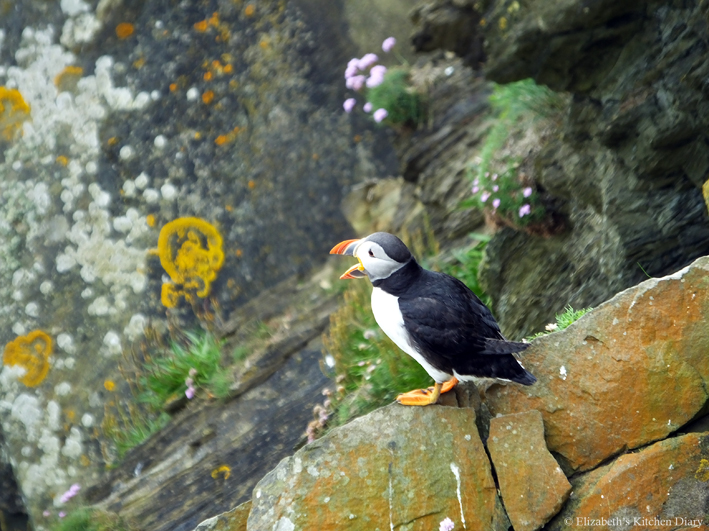 Linking up with PODcast's Alphabet Photo Challenge. This week P is for Puffin.
A is for… Adventure
B is for… Brave
C is for… Coast
D is for… Derelict
E is for… Education
F is for… Fishing Industry
G is for… Green
H is for… Helicopter
I is for… Iron Age
J is for… Jelly Sweets
K is for… Kohlrabi
L is for… Lynn
M is for… Marmoset
N is for… Noise
O is for… Orangedale
If you want to be kept up to date on my recipes, occasional craft tutorials, adventure stories and giveaways then please subscribe to my weekly newsletter; it gets sent out every Monday morning if there is new content. Your email address won't be passed on to anyone, you will never be spammed and you are free to unsubscribe at any time, no questions asked. Make sure you confirm your subscription or you won't receive the newsletter – if it hasn't arrived check your junk mail folder.
[wysija_form id="1″]