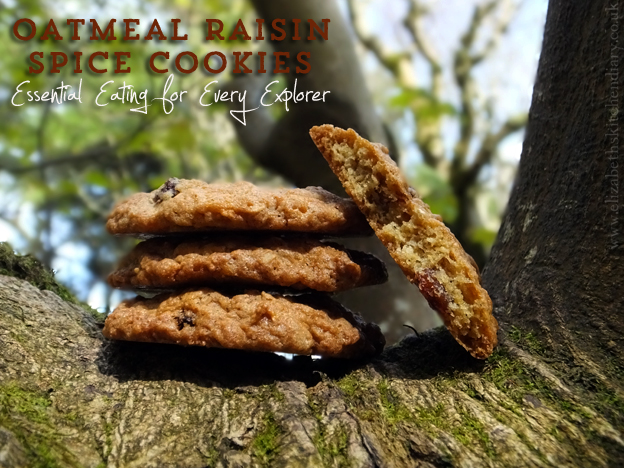 The sun came out in Shetland the other day. This means one thing: screens get switched off, the housework gets abandoned and we head outdoors for some proper exploring adventures. After all, it could be weeks before we see the sun again!
The youngest and I headed to one of our favourite haunts: Kergord Woods in Weisdale, a 15 minute drive from our house (or two miles as the crow flies). There are very few trees in Shetland, but Weisdale is home to several fenced in deciduous tree areas. One of them is quite often frequented by adventuring children, given the number of dens and rope swings about!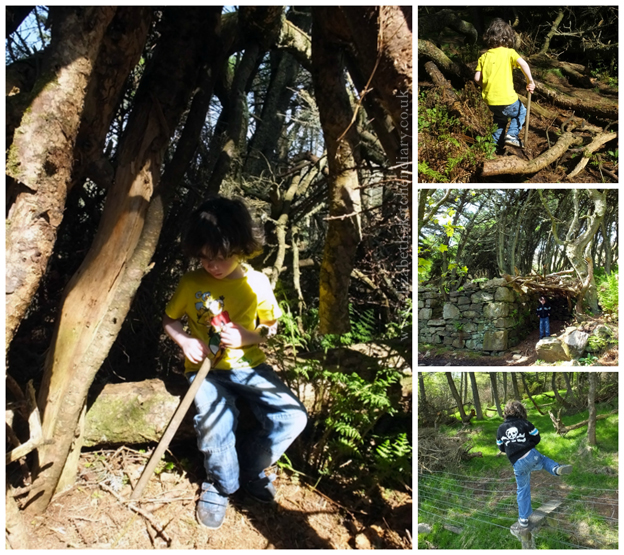 In contrast to the Canadian forests I grew up in, you don't have to worry about bears, cougars or coyotes or even getting lost. You can just let the kids be kids, exploring every nook, cranny, stick and and fallen tree as they wish.
Near the top of the wooded area are the remains of an old stone croft house. The chimney still stands, meaning you can safely light a small fire in the old fireplace to toast your marshmallows. The dirt floor of the house is our usual picnic area; it's lovely sitting there eating, with the tree canopy above, listening to the birds singing in the branches. Last Spring when we were here I watched a nesting goldcrest through my binoculars. I forgot my binoculars this time, but I could hear them singing in the treetops.
At the very top of the 'forest' there is a fantastic rope swing. Since we were there last the whole thing has been replaced (a great big massive thank you to whomever climbed that massive tree to do this!). They've moved the old swing from the old dead wobbly branch it was on to a more sturdy, safer location with more ropes and carabiners. I felt it was safe enough to have a go myself on it – I felt like a little kid again and my five year old gazed at me in awe and admiration as he thought I was braver than he to actually sit on the wooden seat and swing across. He was happy enough hanging onto the loop at the bottom of the rope, lifting his legs and swinging across the mini ravine that way.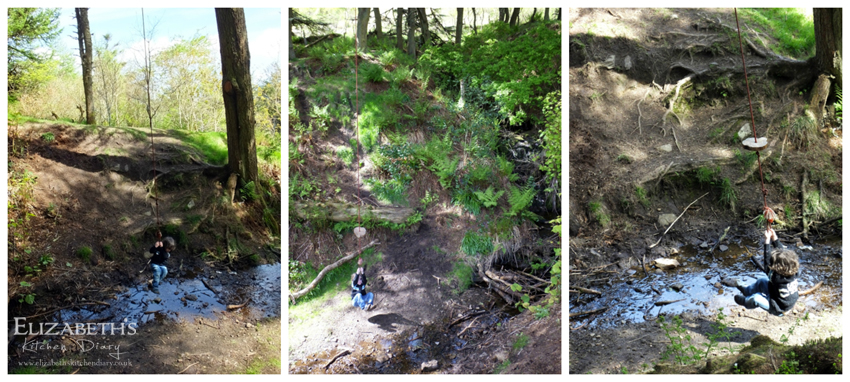 Since it's impossible to get lost in this fenced off area I let DS explore as he wished while I got down on my knees to photograph the wildflowers which were growing in abundance. There are beautiful carpets of pink purslane throughout the woods, and scattered patches of wood sorrel. I also found lesser celandine and a flowering rhododendron. Absolutely beautiful!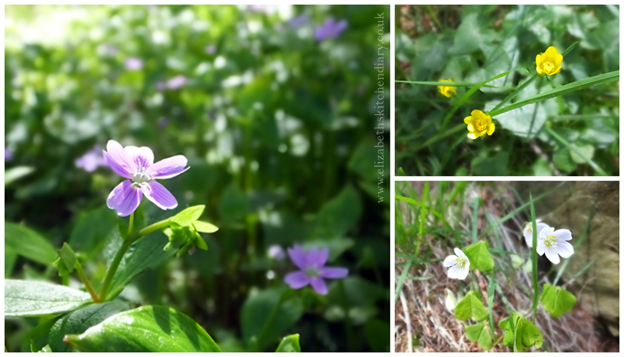 Now, no adventure is complete without cookies, right?
We packed a picnic lunch: peanut butter and jam sandwiches, raisins, oranges, a flask of water and a stash of these fantastic oatmeal raisin spice cookies I'd made the day before.
These cookies were a staple from my own childhood forest adventuring. They were known as Golden West Spice Cookies, back then, and I have no idea where the recipe originally came from. It came with me when I immigrated to the UK 15 years ago, written in my cookery notebook. I've adapted the original recipe slightly, scaled it down (it made a huge batch!) and converted it to UK measures.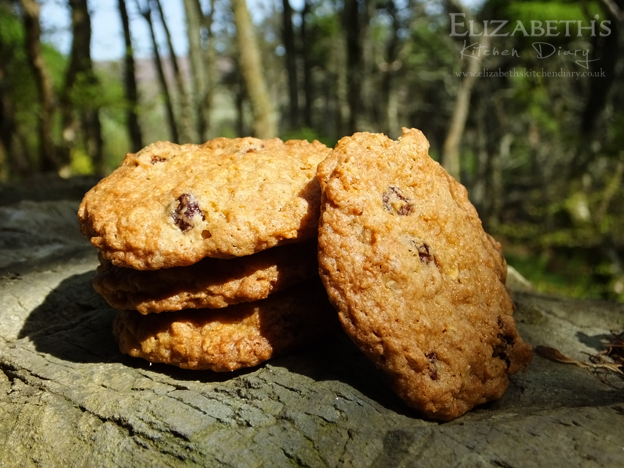 I am sharing this recipe with Alphabakes, a food blogging challenge by Ros over at The More Than Occasional Baker and Caroline at Caroline Makes… where we are tasked to bake something with an ingredient or name beginning with a specified letter. This month's letter is E, and this recipe calls for two eggs and it is also Essential Eating for Every Explorer, so I reckon it qualifies. 🙂 On the Alphabet theme, PODcast has a new weekly Alphabet Photography Challenge. This week features the letter A. A is for Adventure!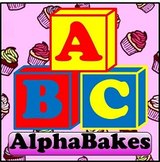 I am also linking up with Laura over at I'd Much Rather Bake Than… and her fab Biscuit Barrel challenge. This month she's asking for our favourite biscuit recipes, and this has been a favourite of mine for over twenty years!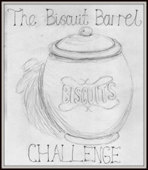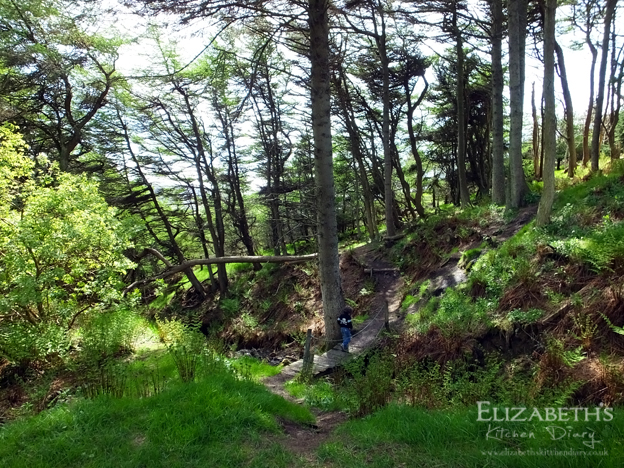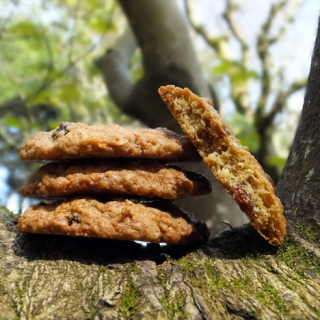 Oatmeal Raisin Spice Cookies
Crunchy on the outside, chewy on the inside this delicately spiced oatmeal raisin cookie is essential eating for any outdoor explorer!
Print
Rate
Affiliate Links
This recipe card may contain affiliate ingredient and equipment links. As an Amazon Associate I earn from qualifying purchases.
Instructions
Preheat oven to 180 C/ 350 F

Combine flour, sugars, spices, salt, baking powder and bicarbonate of soda together in a large bowl.

Rub in the vegetable fat with your fingertips (kids love doing this!)

Stir in the porridge oats and raisins.

Beat eggs together with milk and vanilla and pour into the dry ingredients.

Stir until thoroughly combined.

Drop by the teaspoonful (about a walnut sized ball) onto a lightly greasedbaking tray (or use a silicone baking mat).

Bake for 12-14 minutes until lightly golden. Allow to cool on the baking tray for a few minutes before transferring to a wire rack to cool completely.

Cookies will keep several days in an airtight container, and they freeze well.
Environmental Information
This is my entry to the Center Parcs and Tots100 May challenge. If I'm chosen, I would like to visit Whinfell Forest.