In light of the current UK food scandal with hidden ingredients in cheaper ready made meals this month's Breakfast Club, hosted by Heidi from Heidi Roberts Kitchen Talk  is all about shopping local. At least one ingredient in our breakfast must include something sourced within a radius of ten miles from our home.
The Breakfast Club blog hop is the brainchild of Helen from Fuss Free Flavours and aims to promote breakfast as something "more than tea and toast".
So without further adieu, here is my locally sourced breakfast: line caught Shetland loch trout crusted with Scottish pinhead oatmeal served with scrambled eggs and a generous grinding of Shetland seaweed.
We have an elderly ex-whaler neighbour with a passion for loch trout fishing. He loves the quiet solitude of a local loch, just 2.5 miles as the crow flies, from his doorstep. Last summer he brought us quite a few of his catches, and I defrosted the last of them for this breakfast, and, I shall admit, I baked some for the cat, much to her delight.
Gently frying loch trout crusted in pinhead oatmeal like this results in a moist, tender, fall off the bone dish. This is handy because trout contains zillions of pesky little bones – done right you should have no problem flaking the fish.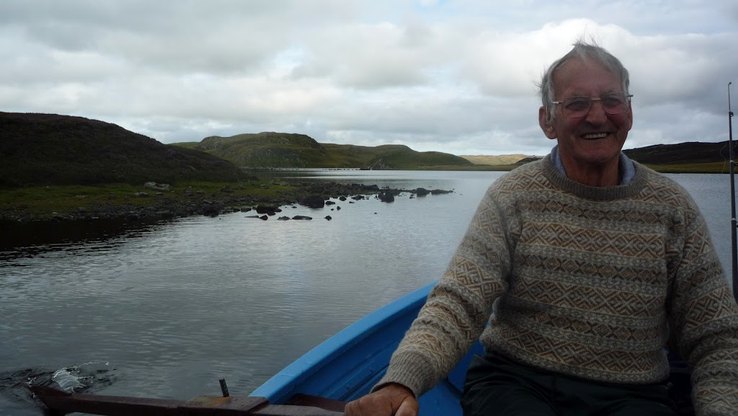 The eggs were sourced from a friend of mine who lives approximately 6 miles away (as the crow flies) who keeps Shetland hens (in addition to her many, many other talents – do have a look at her blog Jaydee's Ramblings). The eggs were a gorgeous selection of colours with varying shades of green to brown and white. There was even a double yolker (I scrambled that one)! I'd love to keep hens one day, but we have to wait until our financial situation improves and we have a garden big enough to accommodate them.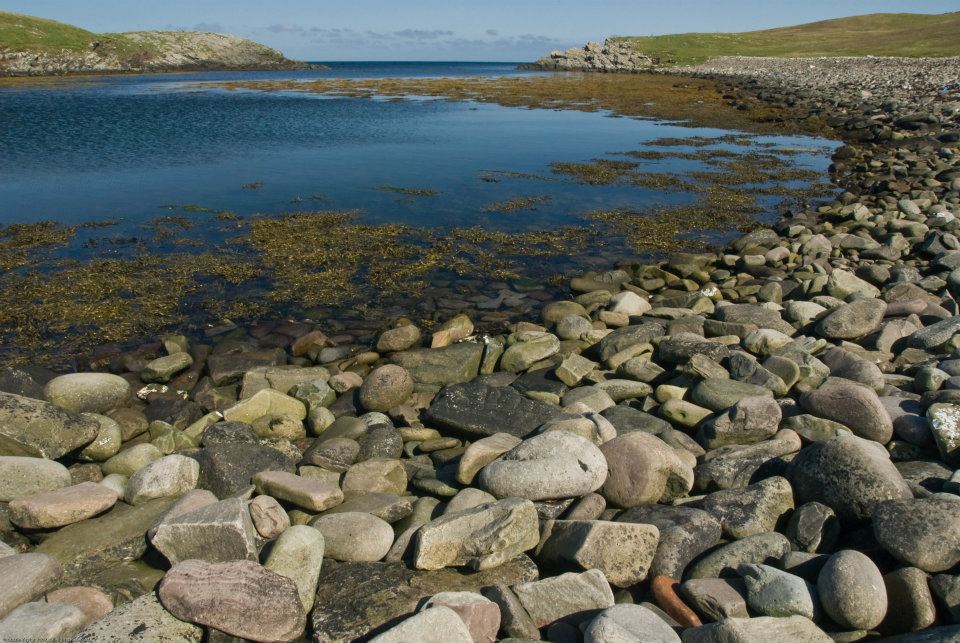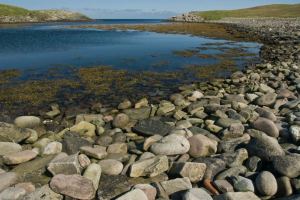 Shetland seaweed is sustainably harvested by a local company called Bod Ayre. It's my new favourite cooking ingredient and I put it in nearly everything, from breakfast smoothies to homemade tagliatelle to gingerbread houses. It's packed full of nutrients and is a great way to add a little extra goodness and colour to a meal.
You may have noticed that this is a high protein breakfast (where's the fruit?!). Research (ie: a quick Internet search) has shown high protein breakfasts may have a multitude of health benefits, from feeling fuller for longer (meaning you are less likely to snack before lunch), to improved energy, memory and, some sites say, a reduced risk of type 2 diabetes and heart disease. Besides, in keeping this breakfast local there will be no fruit – there are no fruits that grow in March in Shetland that I am aware of!