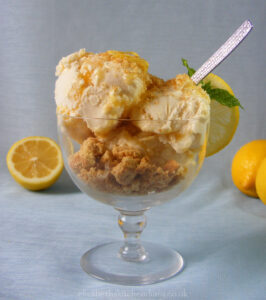 I spent a most wonderful child-free weekend in town. I don't go into town very often, let alone for an overnight trip, but this weekend past I made an exception. On the Sunday I was planning on attending a poetry book launch of a friend of mine who blogs over at Nordic Blackbird, and another friend had phoned me up, desperate, earlier in the week: would I bake and decorate her son's birthday cake please. As she's a non-baker I happily obliged, now that I'm finished with my Open University studies and have more free time; after all, what are friends for?
So, I went into town on the Saturday afternoon with a wicked chocolate cake ready to be decorated and plans to browse the shops and pick up some canning jars. The glut of gorgeous fresh vegetables in my veg box has inspired me to try my knack at preserving. Jams, chutneys, you name it, I want to give it a go, but I have no proper canning bottles. Alas, neither did any of the shops in town!
I popped into the supermarket looking for pectin and canning jars. Pectin they had; canning jars they didn't. However, they do have quite an array of budget supermarket own brand bottled goods, such as apple sauce and lemon curd. You can buy lemon curd for 22 pence a jar, and it comes in a 400 ml bottle! Perfect! I picked up half a dozen assorted bottles to wash and sterilize for use in preserve making later in the week.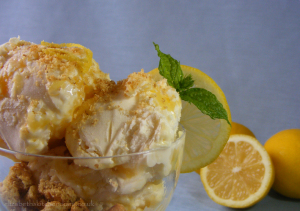 Late Sunday afternoon when I returned home I opened the fridge to find 600 ml of double cream on its best before date. It was needing eaten up that day or it was going to get poured down the drain. I detest food waste and my first thought was to make and ice a cake, but that would mean the whole cake would need to get eaten that day. No, no that wasn't going to happen. My hips and thighs were disapproving.
Then I remembered the 22 pence jar of lemon curd I wanted emptied. What about lemon cheesecake ice cream made with sweetened condensed milk? Sorted!
This ice cream is far too nice. It's rich, so thankfully smaller portions will do, but the combination of sweet condensed milk ice cream with soft ribbons of tart lemon curd and crushed digestive biscuits…. oh my! Be warned, this ice cream is not for those counting their calories. It's a bit…. indulgent!
No Churn Lemon Cheesecake Ice Cream
Sweet, creamy cheesecake favoured ice cream with a tart lemon swirl, topped with crushed digestive biscuits!
Ingredients
1 x 397 gram tin sweetened condensed milk
200 grams cream cheese, softened
600 ml double cream
2 tsp vanilla extract
300 grams lemon curd, whipped until runny
digestive biscuits, to serve
Instructions
1. Whisk condensed milk and cream cheese together in a large bowl until lump-free.
2. Add the double cream and vanilla and whip, with a hand whisk, until soft peaks form.
3. Spread half the mixture into the base of a freezer proof dish (I use an old ice cream container) and drizzle half the lemon curd over it. Repeat with the remaining ice cream mixture and lemon curd.
4. Using a knife, make swirls in the ice cream by moving the knife back and forth through all the layers.
5. Freeze for at least six hours until solid.
6. Allow to soften slightly before serving, and serve with crushed digestive biscuits.
Details
Prep time: Cook time: Total time: Yield: 8-10