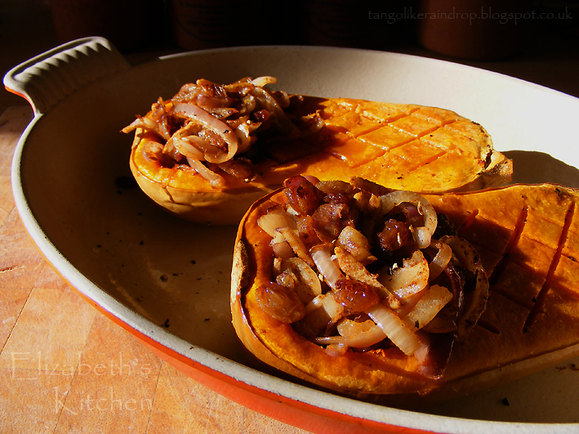 Simply… yum!
I am a massive fan of buttery caramelized onions. To me they are the ultimate comfort food. I love them with bangers & mash and plenty of gravy, or stirred into cooked quinoa with a liberal grating of Parmesan cheese or like this, served in the centre of a juicy, tender, roasted butternut squash.
Butternut squash is a fairly new addition to our kitchen. I used to roast it all the time, with plenty of olive oil, when the children were each weaning, but it was never something I served up at the dinner table for the adults. To be honest, I'd never even heard of butternut squash until I started feeding my children solids and I read about it in a book somewhere. I didn't have a very adventurous assortment of vegetables served up at my childhood dinner table so my food journey, ever since I moved into my own home, has slowly been expanding my vegetable boundaries. I'm very glad it now includes butternut squash.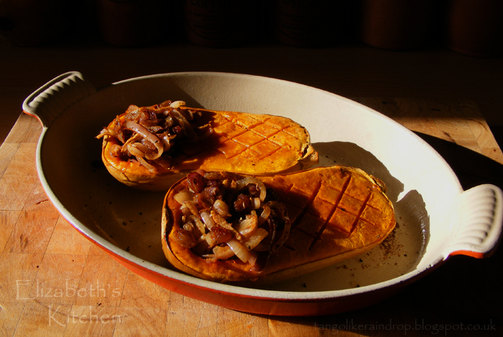 This Nigel Slater dish is one of my favourite dishes. It hardly takes any work at all, just halve a squash, scoop out the seeds (reserve them and roast them later with some sea salt, if you wish), dot with butter and roast for an hour in the oven. Then, during the last 15 minutes of cooking you prepare a filling with onions, ginger, cumin, cinnamon, paprika and sultanas, fill the squash, pop back in the oven and heat for a further ten minutes or so. Easy peasy!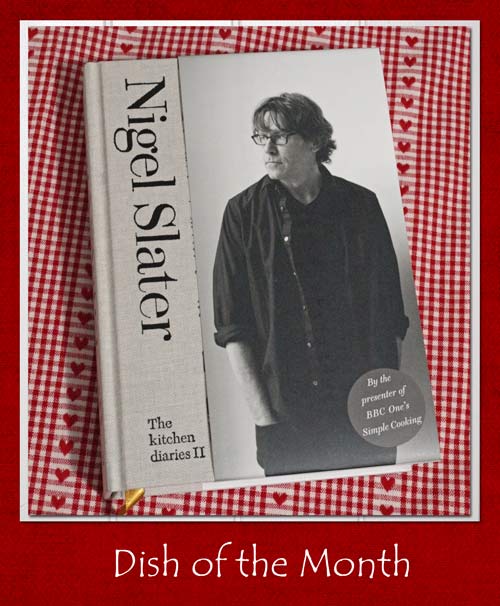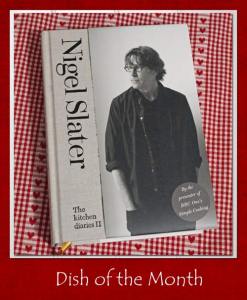 Variation: I've found that adding a few slices of diced smoked back bacon immensely adds to the flavour. Bacon always makes everything better, no? Fry the bacon before you saute the onion, reserve the crispy fried bacon, saute the onion in the bacon fat/butter and continue as usual.
I have included this delicious recipe in Janice from Farmersgirl Kitchen's Dish of the Month – March 2013, which features Nigel Slater recipes (I do suspect Janice is a Nigel Slater fan!).
I have edited and reposted this blog post, originally published last May, because I'd copied the recipe off the BBC Food website and I've since learned that is A Very Naughty Thing To Do (although it was credited to Mr. Slater)! My bad! All fixed now.  🙂