A sponsored post for Lebara Mobile.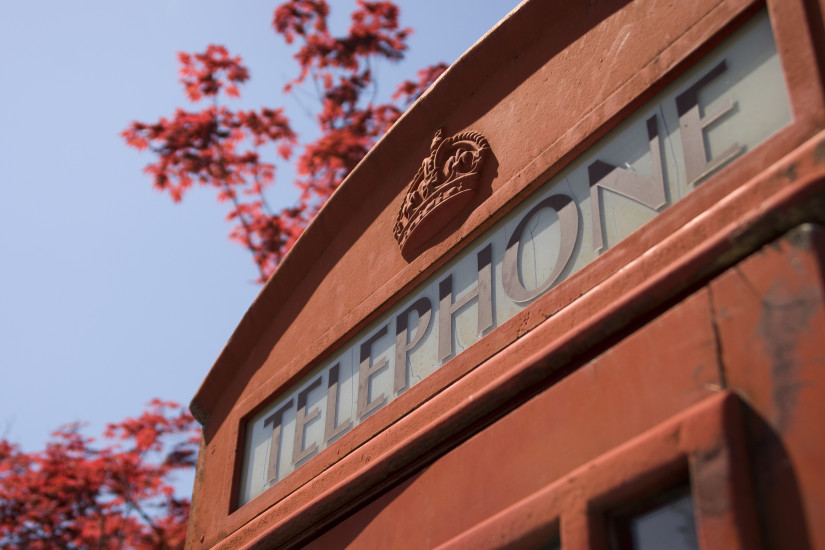 I am a migrant.
In 1999 I packed my over-sized Canadian Army Surplus rucksack with all my belongings, withdrew all the cash out of my bank account (what little of it there was!) and bought a one way ticket across the pond to Scotland – the home of my ancestors. I ended up settling in Shetland, a remote island archipelago which belongs to Scotland, legally, but considers itself Scandinavian in history.
When I got here I phoned home to let my family know I'd arrived safe and sound. I made that call from the payphone next to the Lerwick Town Hall, popping coins one after the other into the red phone box coin slot. I spent at least £20 on that very, very brief  chat (we're talking less than five minutes!).
My how times have changed! My trans-Atlantic move occurred before owning a mobile phone became mainstream. Landlines were still the communication method of choice, and because long distance and International calls were so extortionate they just didn't get made.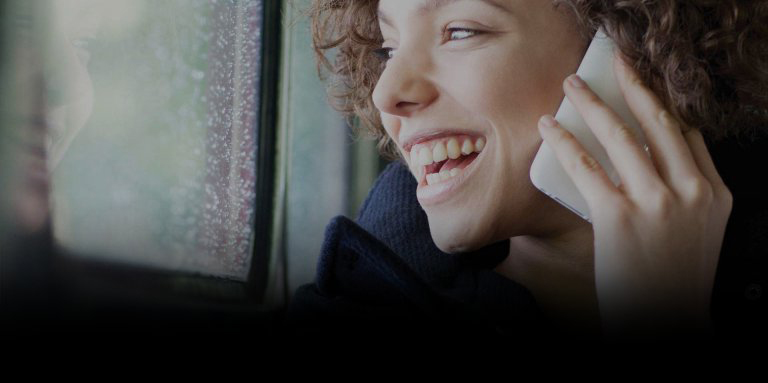 Fast forward 16 years and there are now more mobile phones than there are people in the UK. Even I own one – an iPhone 4s swapped with my best friend for a bag of organic onions when she upgraded to a newer model (true story!).
There are so many mobile phone providers out there now that it can be difficult to chose who to go with, or to decide who provides the best service. This isn't as much of a problem in Shetland where Vodaphone is the only network to provide semi-reliable coverage. In fact, our village is due to have sure-start signal boxes installed, so sometime in the near future I will have coverage in my entire house rather than just a four square inch corner of the north facing kitchen window (while wearing a pink jumper on a Tuesday only! – ok, not really, but sometimes it feels like that!)


INTRODUCING LEBARA
In 2001 three friends: Rasiah Ranjith Leon, Baskaran Kandiah and Ratheesan Yoganathan formed the Lebara Group, a telecommunications company which was about to shake up the international calling market. Now, over a decade later, they are one of Europe's fastest growing mobile companies with five million active customers, 1,000 employees worldwide and operations in eight countries.
Their vision? To provide an affordable means for migrant communities to connect.
Lebara bring happiness to the lives of migrant communities all over the world by making their lives easier.
Their first product was an international telephone calling card sold through independent mobile phone shops.
Now the award-winning company provides a whole host of services from Lebara Mobile, providing low cost international calls and texts, Lebara Money, for UK customers to send money abroad and Lebara Community, an online network connecting migrant communities.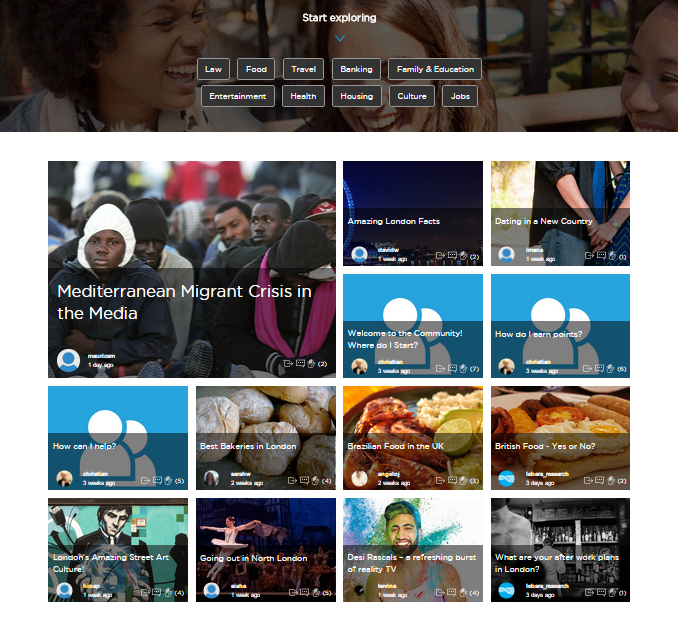 I was pleased to learn that Lebara Mobile use the Vodaphone network, which means their services will work in Shetland. I can't be bothered with contracts or registering phone numbers with calling plans as my calls to Canada are that intermittent.  So to compare where my money would get best value let's just say I'm starting with my current BT landline, my PAYG Vodaphone SIM and a Lebara SIM.
How do they compare?
BT: Currently, if I want to phone home on my landline with BT it'll set me back 20 pence per minute. I could set up a call plan with extra call set up fees and monthly charges, but as I don't phone home very often this wouldn't work for me. £10 = 50 minutes chat home.
VODAPHONE: If I want to phone Canada with my Vodaphone PAYG mobile, it will cost me £1.50 per minute, their standard international charge. I could, however, opt in to the Vodafone Freebee International Minutes plan by texting a number to them. A £10 top up would give 60 minutes of call time to Canada at 1.5p per minute, but I'd have to keep an eye on the clock because after those 60 minutes are used the call charge goes back to the standard £1.50 rate. So £10 = 96 minutes chat home.
LEBARA: With a free Lebara pay as you go SIM card, phoning Canada with a £10 UK Plus Plan only costs only 3p per minute, with no extra charges. £10 = 333 minutes chat!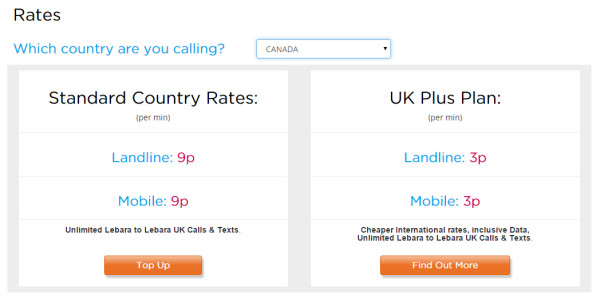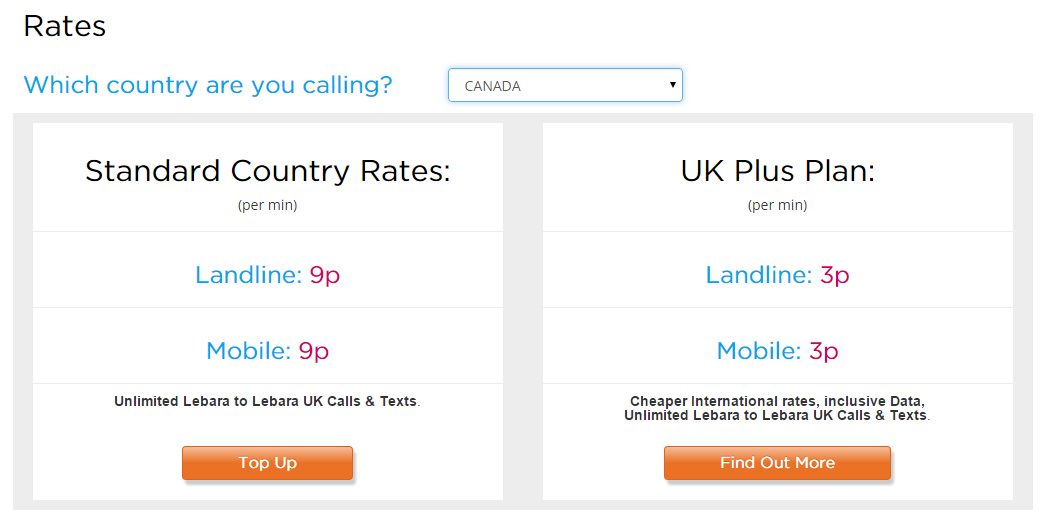 In addition, the Lebara BEST tariff offers rates as low as 1p per minute to selected countries (not Canada though) from your PAYG balance – 1p a minute for International phone calls! There's no reason not to phone home with prices like that!
They'll even switch your current phone number to a Lebara SIM for free, so you don't need a new number. Do you make international calls often? How much would it cost you to phone home?
After all that there is the Lebara Foundation. In 2008, the Lebara Foundation, the non-profit, philanthropic arm of the Lebara Group, was registered with the aim of providing housing, health measures and schooling for displaced children and communities around the world. By using a Lebara SIM card, you are also helping them to do amazing charitable works. They don't just donate to a charity – they find people and help them directly.

For example, there's Sangeeta (left) who was abandoned by her parents in India when she was only 3. The Lebara Foundation have provided her with the means which to attend school. Mohammed (right), born in a refugee camp for Sri Lankans in the Tamil Nadu state, was on the verge of dropping out of school because his family could no longer afford the fees. He given a scholarship so he could continue his education.
Their projects are delivered in partnership with the United Nations, international non-governmental organisations, the private sector, national governments and local communities – so each time you make a phone call with Lebara you are helping others in need.
Lebara stands for simple, honest values and they want to make a difference to the lives of 1 billion people by 2020.
Are you a migrant, or do you make international phone calls? Why not have a look and see how much it would cost for you to phone home?
Visit the Lebara website to see how much it would cost you to phone home.
You can also find Lebara on Facebook and Twitter.


If you want to be kept up to date on my recipes, occasional craft tutorials, adventure stories and giveaways then please subscribe to my weekly newsletter; it gets sent out every Monday morning if there is new content. Your email address won't be passed on to anyone, you will never be spammed and you are free to unsubscribe at any time, no questions asked. Make sure you confirm your subscription or you won't receive the newsletter – if it hasn't arrived check your junk mail folder.
[wysija_form id="1″]
Elizabeth's Kitchen Diary received financial remuneration for this post (a girl can't pay the bills with cake alone!). All thoughts and opinions expressed are our own, and we retained full editorial control of the article. We are not affiliated with Lebara Mobile, and all rates quoted in this post were true at the time of posting (April 2015), to the best of our knowledge.