Starring the sputnik of the vegetable kingdom.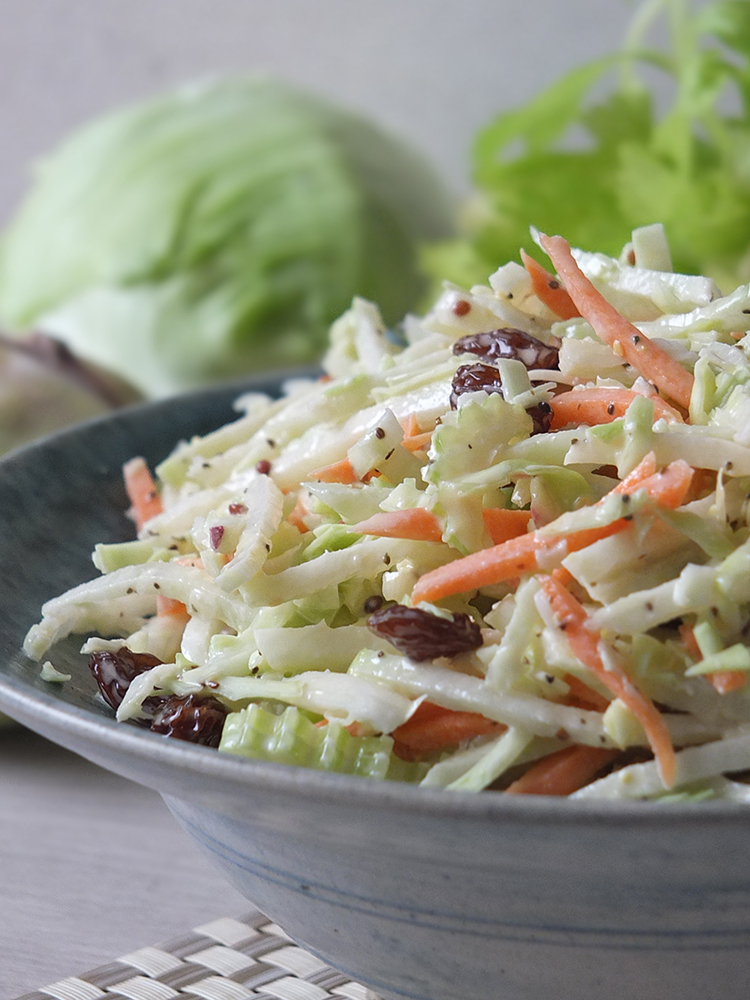 So you've got this strange sputnik-type vegetable in your veg box. A kohlrabi, it's called, you find out after asking the Twittersphere. Ok, that was me.
I'd never seen a kohlrabi until one appeared in my veg box a few years ago and I really did snap a photo and ask twitter what it was. I've never seen such a vegetable available in the supermarket, and there aren't very many blogger recipes out there at all that feature the weird and wonderful vegetable.
A kohlrabi is a member of the brassica family; a cousin to the cabbage, cauliflower and Brussels sprout. It tastes a cross between a broccoli stem and cabbage and it's a popular vegetable eaten in German-speaking countries.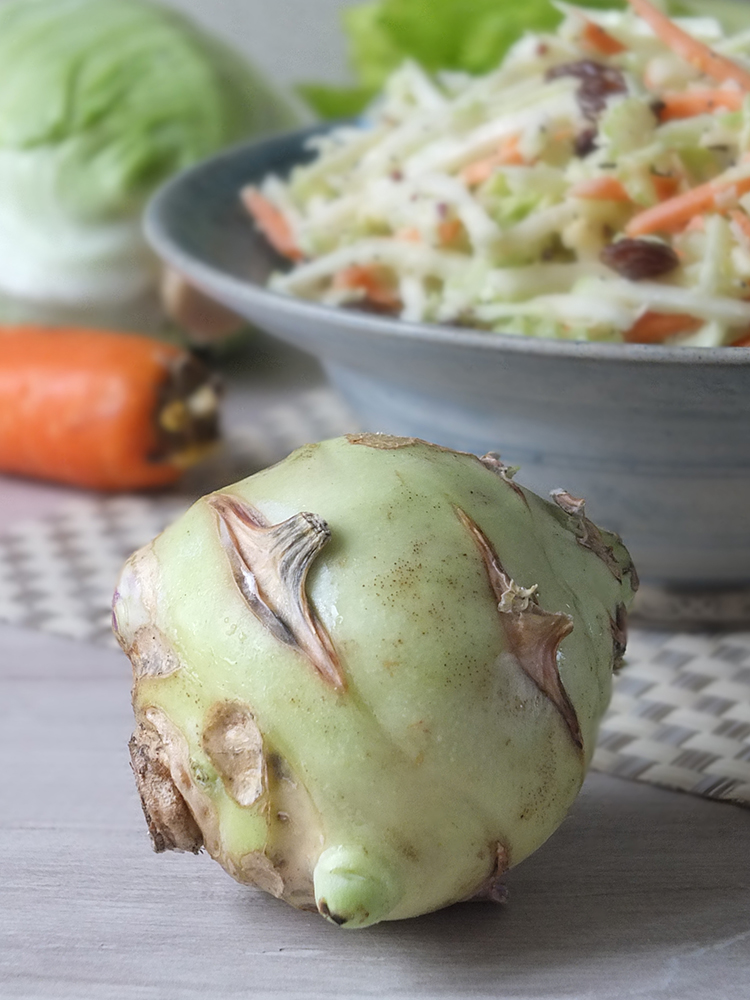 But what can you do with it? I hear you ask!
I've juiced it, paired it with apple in a salad and hung it from the ceiling with fishing line against a space wallpaper backdrop (true story – it made a heck of a thump when it eventually fell down and hit the floor!) and in a moment of inspiration a few weeks ago, turned it into this quick and easy 5-minute kohlrabi coleslaw for an impromptu garden barbecue.
With a mandolin slicer you can whip up this really tasty, crunchy, fresh and vibrant coleslaw in no time, but for all that is good and holy make sure you protect your fingertips! Just ask my husband about his A&E visit(s)!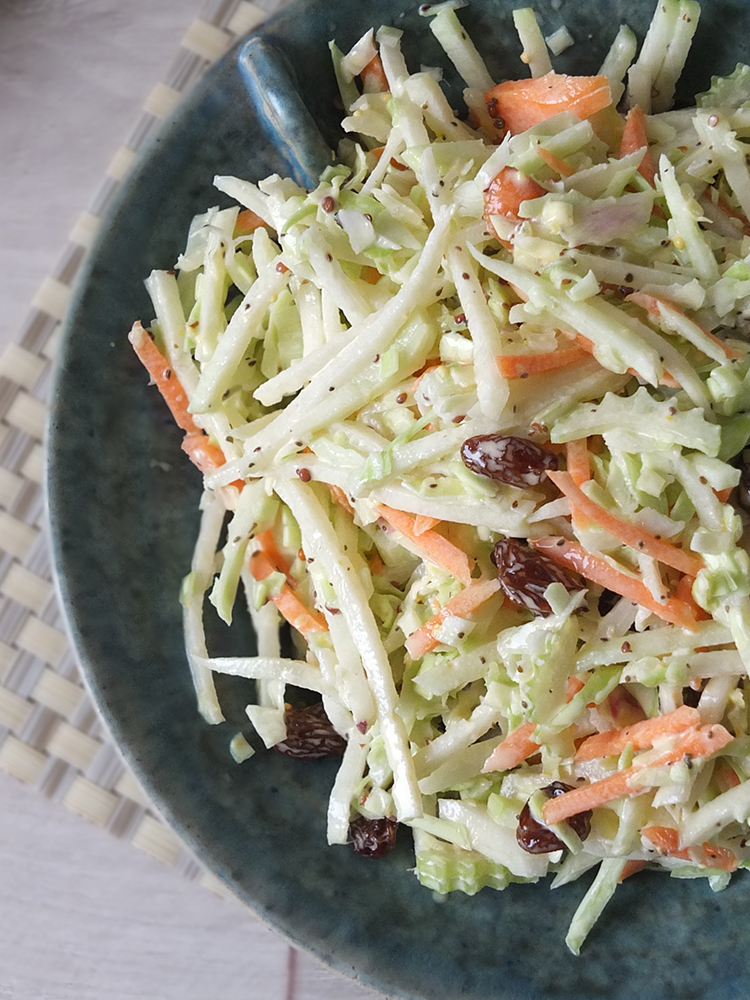 I find that many coleslaws just act as a vessel for transporting mayonnaise from the jar to the mouth, but this recipe has just a tiny amount of dressing, allowing the vegetables to shine through. If you've got a craving for fresh veg, this is a great recipe, trust me, and the crunch really adds a satisfying texture to the dish.
My friend Choclette over at Tin & Thyme also makes a rather delicious kohlrabi and carrot slaw with a hint of lime and a light dressing of mustardy mayo.
Do you have any favourite recipes featuring kohlrabi? Let me know in the comments!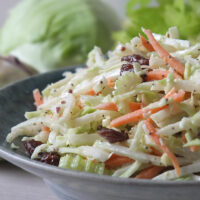 Quick & Easy 5-Minute Kohlrabi Coleslaw
The sputnik of the vegetable kingdom is the star of this crunchy, refreshing coleslaw recipe.
Print
Rate
Affiliate Links
This recipe card may contain affiliate ingredient and equipment links. As an Amazon Associate I earn from qualifying purchases.
Instructions
Mix the mayonnaise, rapeseed oil, apple cider vinegar, mustard, sugar, salt, pepper and celery seed in a small bowl and whisk until combined.

Using a mandolin slicer or food processor, julienne the peeled kohlrabi and carrot and add to the bowl with the dressing.

Finely shred the cabbage and add to the bowl along with the raisins and celery. Stir well to coat.

Will keep for a day, covered, in the fridge.
Environmental Information
OTHER KOHLRABI RECIPES YOU MIGHT LIKE
Kohlrabi & Cucumber Quencher
Kohlrabi & Apple Salad
Kohlrabi & Carrot Slaw
5 Tasty Ways to Prepare Kohlrabi
Kohlrabi Salad with Coriander & Lime
Roasted Potato & Kohlrabi Salad
Shredded Kohlrabi Quick Pickle Recipe
Kohlrabi Fritters
Spicy Kohlrabi Noodle Salad
Roasted Broccoli & Kohlrabi Salad
Kohlrabi Gratin with a Buttery Crust