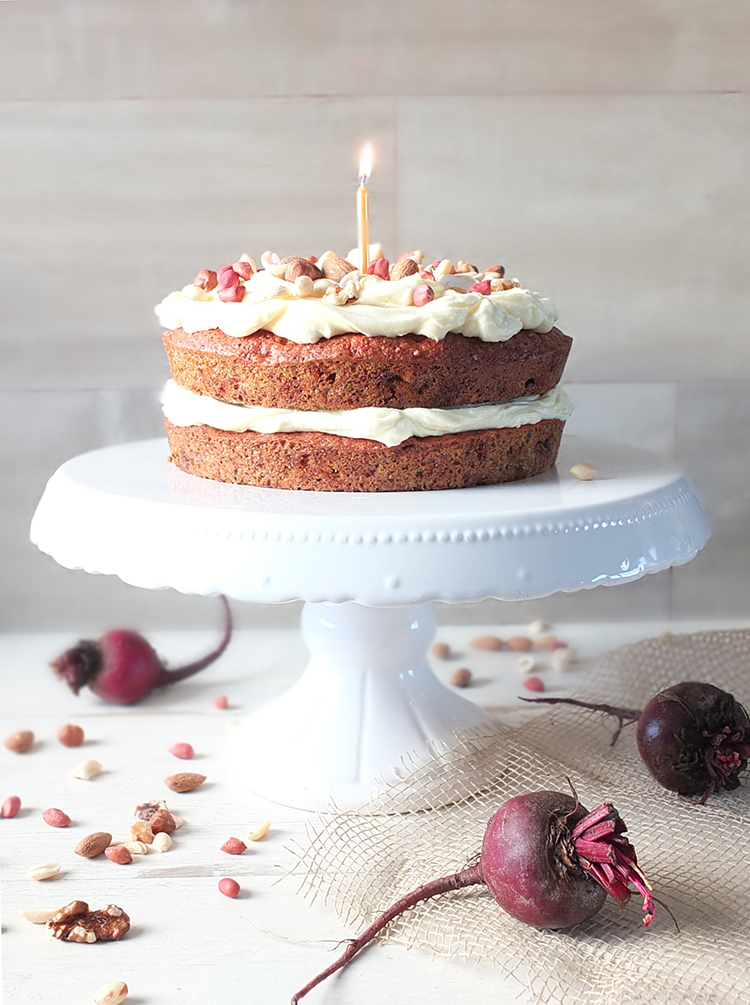 This week saw another birthday come and go. It was also my blog's 4th birthday. I haven't quite reached the big 4-0 yet, but 39 is too darn close for comfort. I don't know how this has turned into A Thing for me, but it has. It's been playing on my mind for awhile, so last Spring I compiled a list of 40 Things I'd Like to Do Before I Turn 40.
I'm pleased to say I'm crossing them off one by one. #2, coffee in Paris, was had at the end of last September. My baby dreadlocks are doing their dreadlocking thing (#23), kayaking into a sea cave (#24), took a bit of hard work and determination, but I did it (seriously – go check out my video!) and plans are in the making for an epic cycle from Shetland, south to Orkney and to the mainland to the peak of Ben Nevis (#6, climb a mountain – I'll be leaving my bike at the bottom!).
Other items on my list…. like #31, sail on the Statsraad Lehmkuhl, the most beautiful three masted ship from Norway, is proving a bit more difficult to organize with timings and whatnot.
So, yes, a birthday requires a birthday cake, no? After much humming and hawing I came to the conclusion that if I was going to be eating leftover birthday cake for breakfast and lunch for four consecutive days I might as well make something a little healthier. Perhaps something with some vegetables in it (a nod to the lovely Canadian-but-living-in-the-UK food blogger Kate over at Veggie Desserts who I had the privilege of meeting this year at Food Blogger Connect – #28). Rainbow carrots and beetroot are making a regular appearance in my organic veg box lately, so this is what I worked with.
[amazon_link asins='1911216740,0714867438′ template='ProductCarousel' store='elizskitcdiar-21′ marketplace='UK' link_id='fed0b984-188c-11e8-84b2-d5ce86bef2a8′]
I developed this recipe last year and I've made it a few times since. I'd been juicing a lovely carrot, beetroot and ginger juice in my trusty Optimum 600 slow juicer and the colour of the pulp was so vibrant and enticing that I didn't want to throw it out. I wondered if I could use it in a cake. I'd heard that juicer pulp often makes for a dry cake, but this recipe uses sunflower oil and a few tablespoonfuls of the fresh juice, so dryness isn't a problem.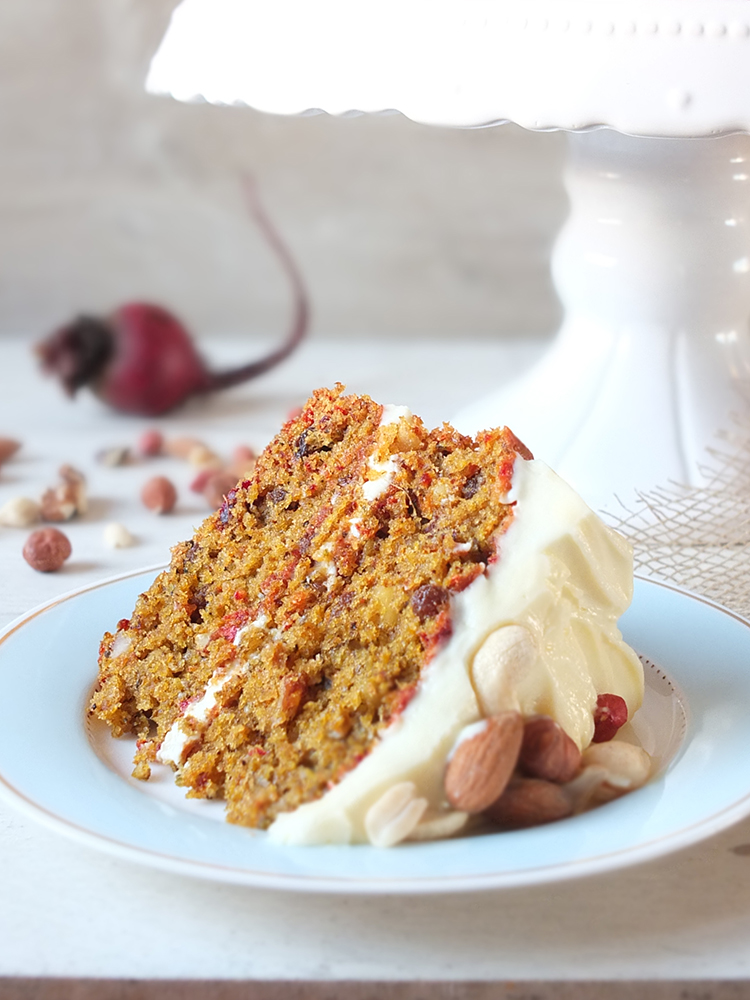 This cake has loads of texture too, something I like in a bake – sultanas, the flecks of colour and strings from the juice pulp bits, mixed nuts ground up in my Optimum 9400 blender and, as an afterthought which worked really well – I threw in some unshelled hemp seeds, pulverised to manageable non-teeth-breaking bits in my blender. I'd bought those seeds thinking that they'd be a good addition to my fruit and yoghurt breakfasts, but man, those unshelled blighters are not tooth friendly!
The not-too-sweet cream cheese frosting adds to the moistness too, and compliments the almost savoury cake perfectly. The original recipe is a carrot cake recipe from What to Bake and How to Bake It by Jane Hornby, but I've tweaked it quite a bit.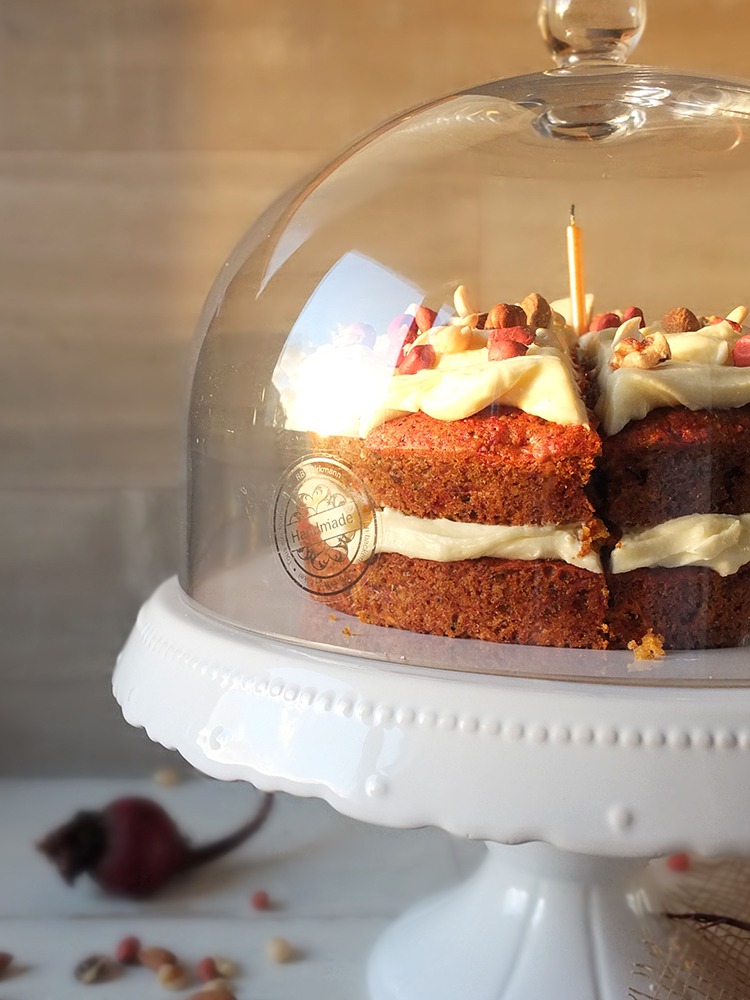 For the last few months, the weather in Shetland has been incredibly dreary. The radio told me this morning that there was only around 30-some odd hours of sunshine in the country in November. There are some days where it's so dark, overcast and rainy that it just feels like night, 24 hours a day. Come the 21st of this month we will have 6 hours daylight per day, and only if it's not bucketing down and blowing a hooley.
The sun came out on my birthday.
So, when I'd finished taking photographs of my birthday cake (in advance, to get the best of what little sideways orange light was available), I headed up the hill for my afternoon walk. The photo below was taken around 3 pm. It was rather nice to see the sun again for a little bit.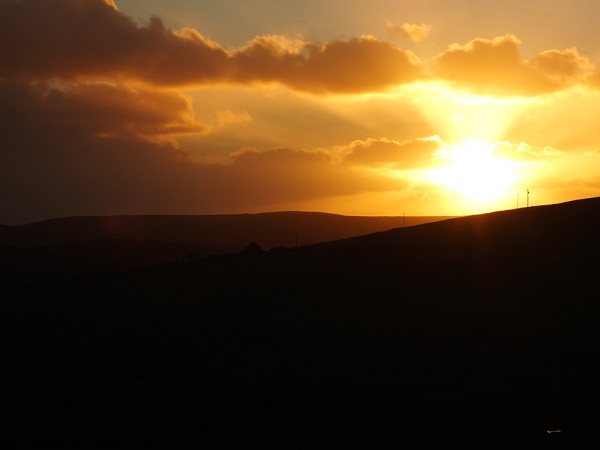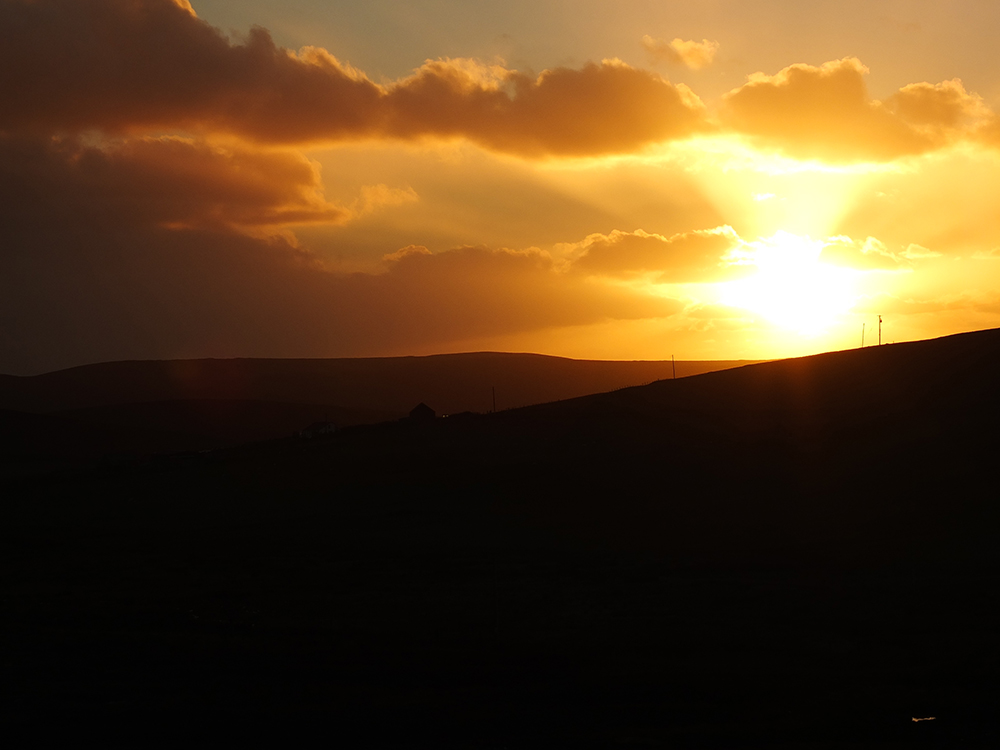 A few hours earlier, in town, just after a pod of orcas travelled through the Bressay sound, a friend of mine snapped this photo of the Statsraad Lehmkuhl for me, just because he knew this ship makes me swoon. How could you not want to sail on this?
The effects of a binge session of Black Sails on Amazon Prime the night before were still lingering when I saw this photo. I promise if I do get the chance to sail her I will not attempt to chase down and board another ship. Promise.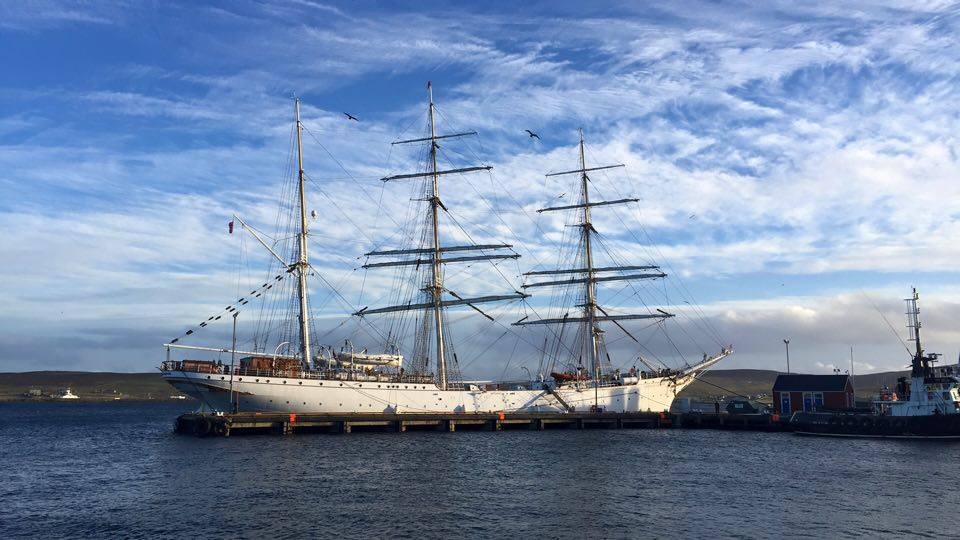 Some time in the next 363 days I will sail on this ship. Somehow. <Swoon>
So yes, here's to the last year of my 30s! And here's a rather nice cake recipe for you to use up your juicer pulp.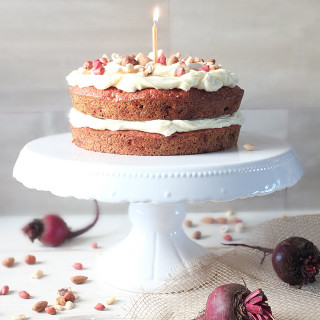 Carrot, Beetroot & Ginger Juice Pulp Cake with Cream Cheese Frosting
Don't throw away that juicer pulp! You can use it to bake a delicious cake!
Print
Rate
Affiliate Links
This recipe card may contain affiliate ingredient and equipment links. As an Amazon Associate I earn from qualifying purchases.
Instructions
Preheat your oven to 180 C/ 160 C fan and grease and line two 8 inch cake tins.

Mix the flour, baking powder, bicarbonate of soda, spices and salt together in a medium sized bowl.

Add the sugar and stir until combined, breaking up any lumps with your fingertips.

Add the eggs and oil to the dry mixture and beat well.

Fold in the juice pulp, sultanas, hemp seeds and mixed nuts, adding enough fresh juice to make a soft batter consistency.

Spoon the mixture evenly into the prepared baking tins and bake for 30-35 minutes. Transfer to a wire rack to cool completely before unmoulding.

To prepare the frosting, cream together the butter, icing sugar and vanilla until light and fluffy. Gently fold in the cream cheese until combined.

Using a palette knife, spread 1/3 of the frosting over the top of one cooled cake, top with the other cake and spread the remaining frosting over the top (and sides, if you want). Sprinkle with a few chopped nuts for decoration.
Environmental Information
[amazon_link asins='B00BRBJPXY,B0767FJXWG' template='ProductCarousel' store='elizskitcdiar-21′ marketplace='UK' link_id='d95cdd44-188c-11e8-b92c-17f9b32c3f7b']
Elizabeth's Kitchen Diary uses the Froothie Optimum 9400 blender, and the Froothie Optimum 600 slow juicer to make her juices, soups and smoothies. These are affiliate links, meaning if you buy a blender or juicer through them we will earn a small commission. This is not a paid post and all thoughts and opinions are our own.