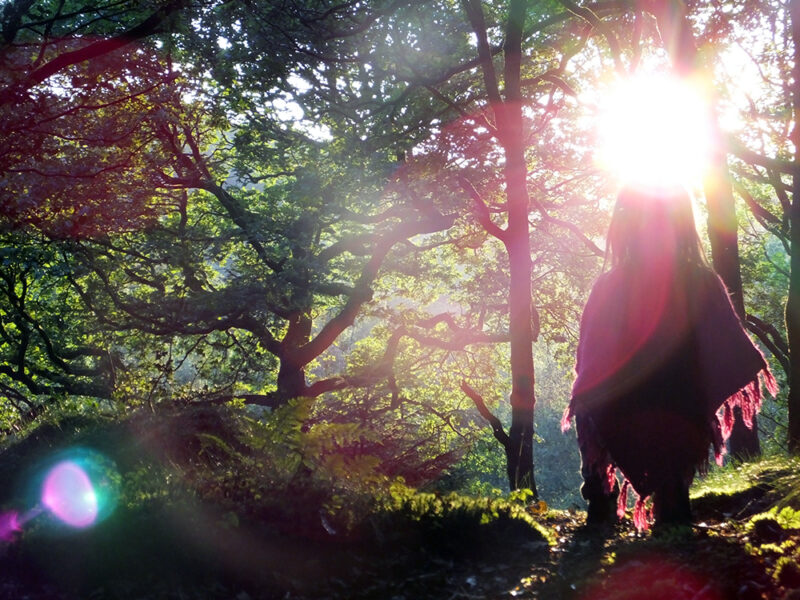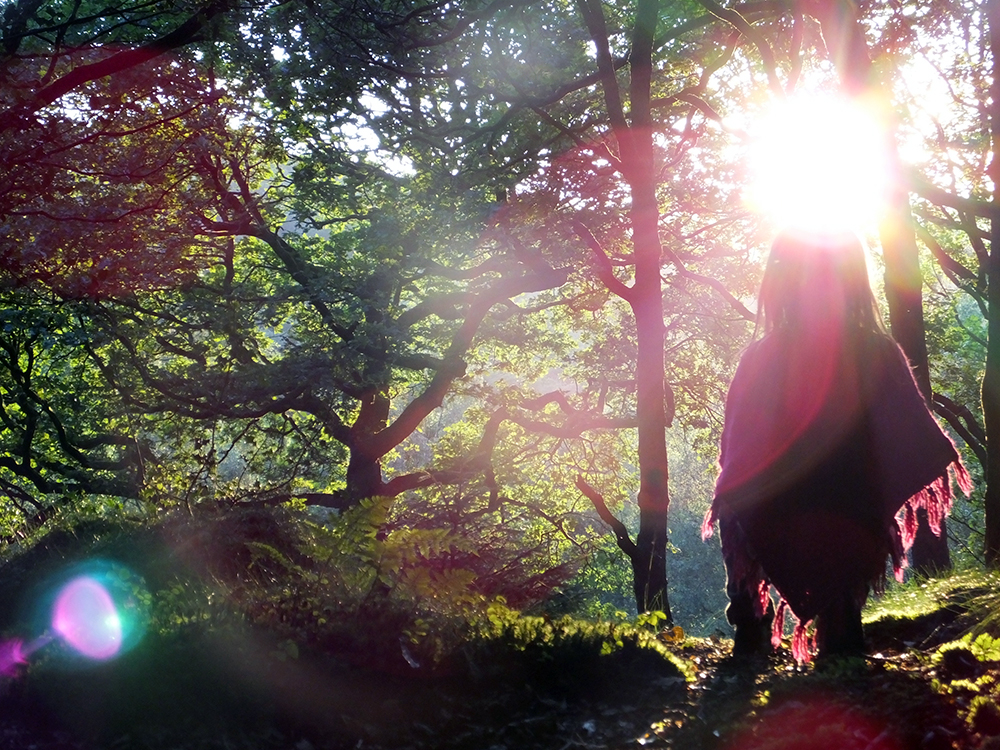 I might have said this a few times, but there are very few trees in Shetland. We live on a wind-swept, saltwater-battered rock in the middle of the North Sea. There are a few little groups of trees here and there, and one deciduous area which gives a tiny taste of what it feels like to be in a proper forest, but for the real deal we have to head to the mainland.
In the summer of 2014 my husband and I took our younger two children south to the mainland for our first proper family holiday away. For our youngest, it was the first time he'd ever been off the island. For madam, she'd only been to the mainland once, that Spring, to receive an award on behalf of her classmates.
We packed up our RAV 4 with camping equipment, took the overnight ferry 200 miles south to Aberdeen and drove to the Lake District via an overnight stop in Edinburgh (and a visit to the zoo!), for a spot of camping in the forest.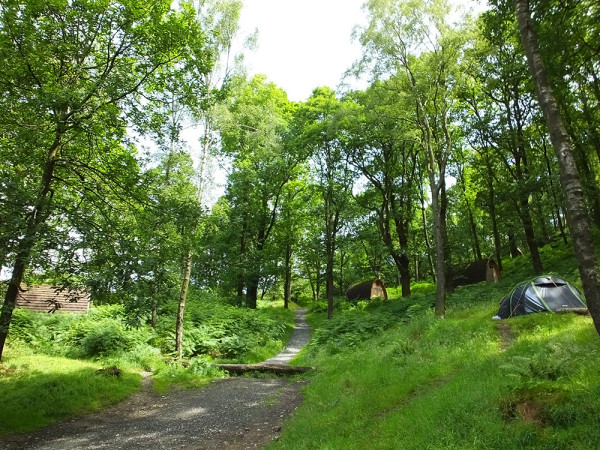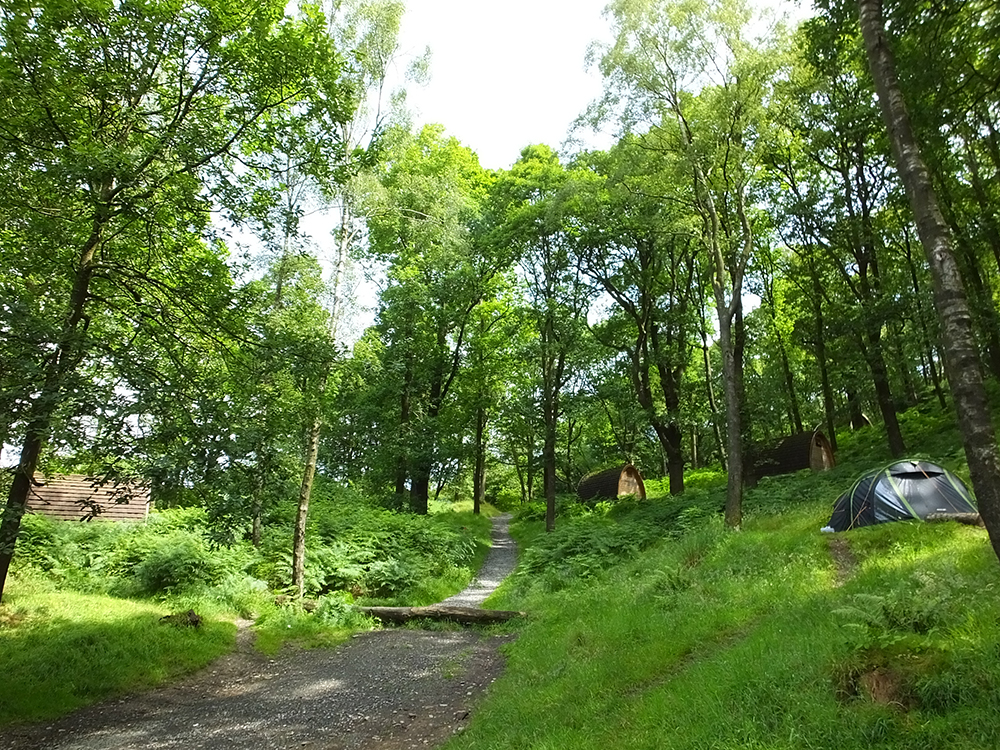 GRIZEDALE CAMPING SITE
The Grizedale camping site is located in a quiet corner of the Lake District, in between Coniston Water and Lake Windemere on Bowkerstead Farm. It's an active farm, and tent pitches are available in the lower fields.
We opted for a camping pod located in the heart of the forest up behind the farm. I'd chosen this particular campsite because a) it was fairly quiet and b) we were permitted to have open fires. I'd spent ages researching different camping sites in the Lake District and most of them didn't allow fires. What's the point of camping if you can't have a fire?!
The camping pod was very basic – nothing but a floor with a roof, small window and door. There was just enough room to set up air mattresses and store our bags. There's a small wooden deck area to the front of the pod ideal for setting up a kitchen area, plus, each pod has its own fire pit (yay!). The site also has a male and female toilet and shower area and small kitchenette with a coffee machine.
The campsite owner, Arthur, is a fantastic fellow who made sure our stay was comfortable and pleasant. He regularly brought up bags of wood and kindling (we weren't permitted to gather our own on his property) on his four wheeler and was happy to answer any of our questions about the area.
As I mentioned earlier, the campsite is on an active farm, so we regularly had visits from Arthur's goat. A giant metal ant in the garden next to the farm house was a talking point – apparently it was commissioned for a Prodigy music concert in 2010, and has somehow made its way to Arthur's garden!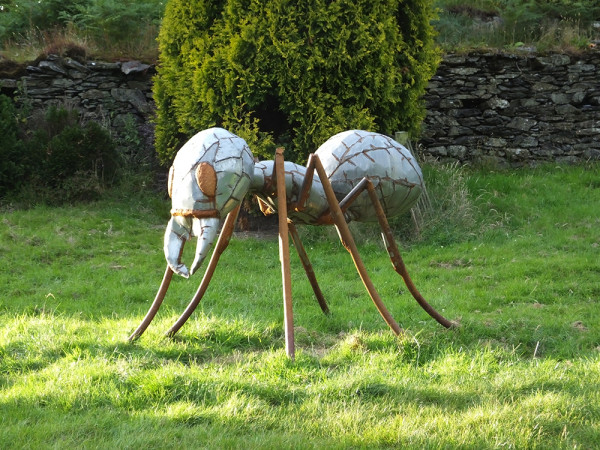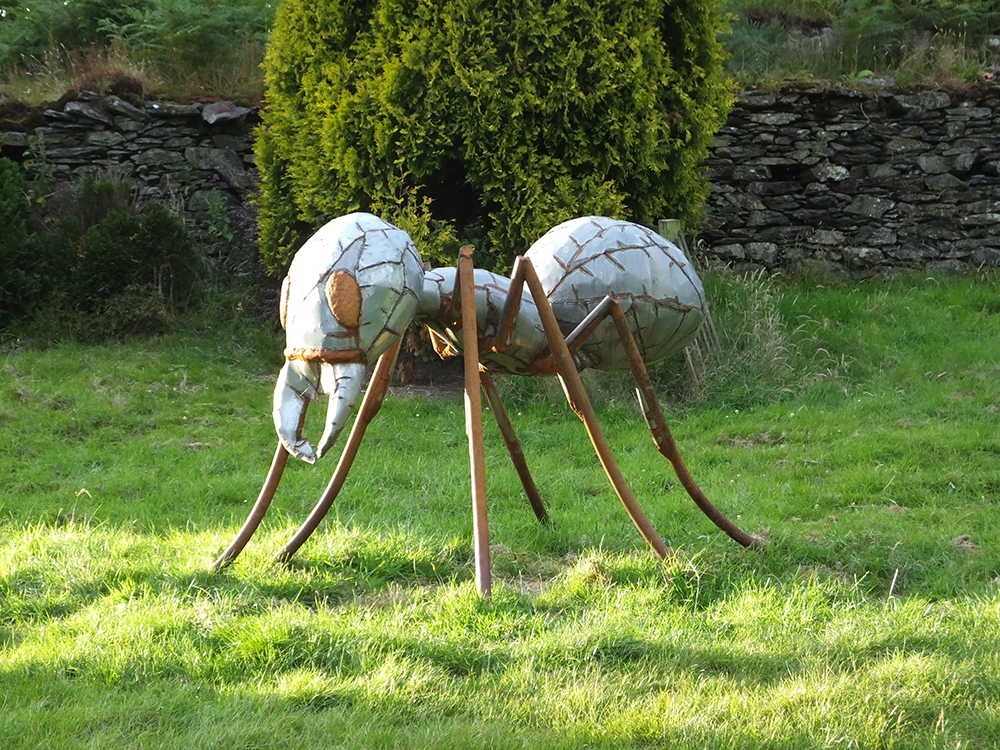 Apparently it rains a lot in the Lake District, and we'd brought our waterproofs just in case. It rained, a gentle little pitter patter on the roof of our camping pod early on the first morning. For the next five full days – pure, glorious sun and blue skies!
In Shetland if the BBC weather app shows a picture of a white cloud with a sun peeking out from behind it it means it's going to be really cloudy all day and the sun might, on the rare occasion, peek out. In the Lake District a sun peeking out behind a cloud means blue sky horizon to horizon with the occasional little white fluffy cloud floating by.
It was my husband's birthday while we were camping here, and a birthday means cake. It took some figuring out, but I developed a recipe for a chocolate orange camp fire cake using actual ingredients (and not boxed brownie mixes like most recipes I found on Pinterest!). I also served up some Middle Eastern spiced campfire chickpeas, which were really rather lovely.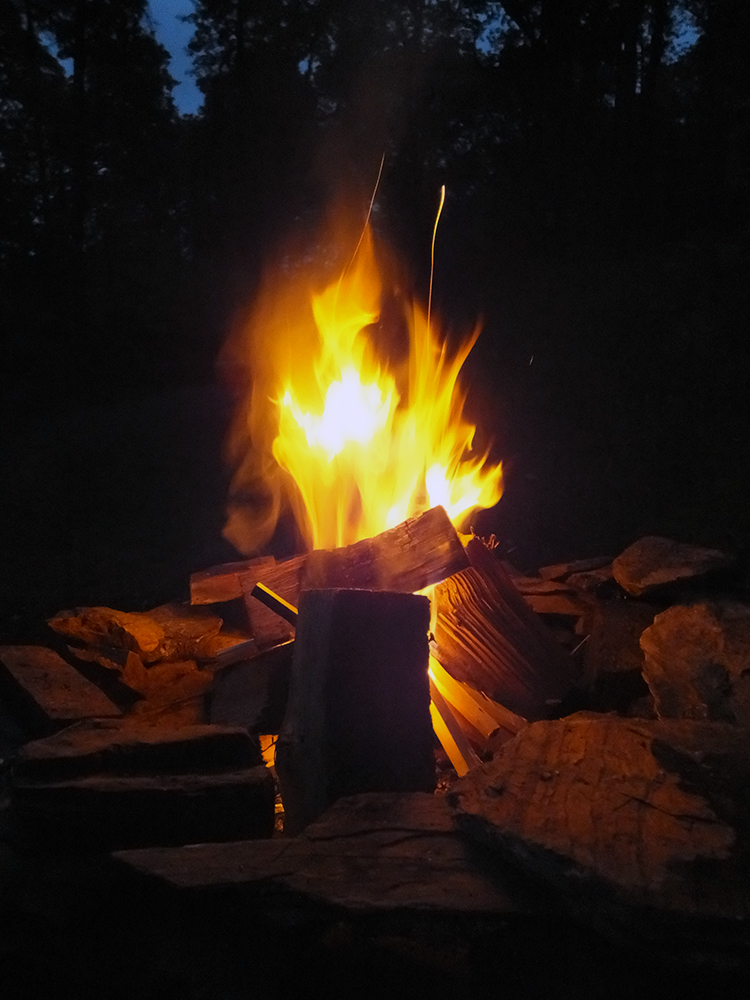 Evenings were spent around the campfire, sipping wine and taking in the sounds of the forest and, during the weekdays we were there, the quiet murmurings of our camping neighbours. The weekend was a bit different when the city kids arrived with their parties and tinny digital music. Still, it was a fantastic campsite and base to explore the surrounding area.
The camping pods at Grizedale cost £30 per night, and they recommend booking in advance.
GO APE
Just up the road from the Grizedale Campsite you'll find the Grizedale Forest Park Go Ape facility. Now, keep in mind that this was the first time my children had ever been in a proper forest – just imagine how amazing this experience was for them!
Although this was my idea of heaven, I was two stone heavier at that time and still recovering from a foot crush injury, so I didn't want to chance going up into the trees myself. My husband took them up for the Treetop Junior Adventure.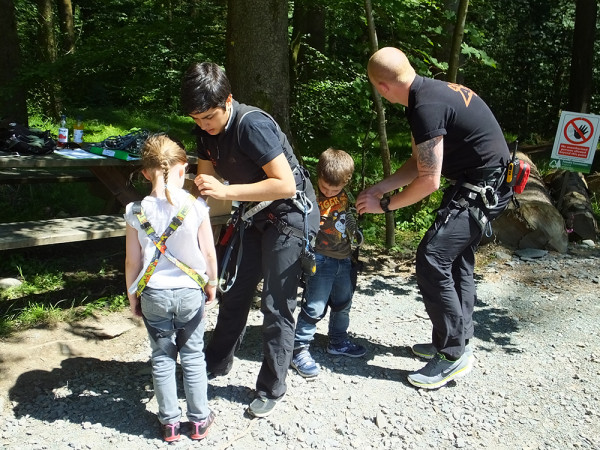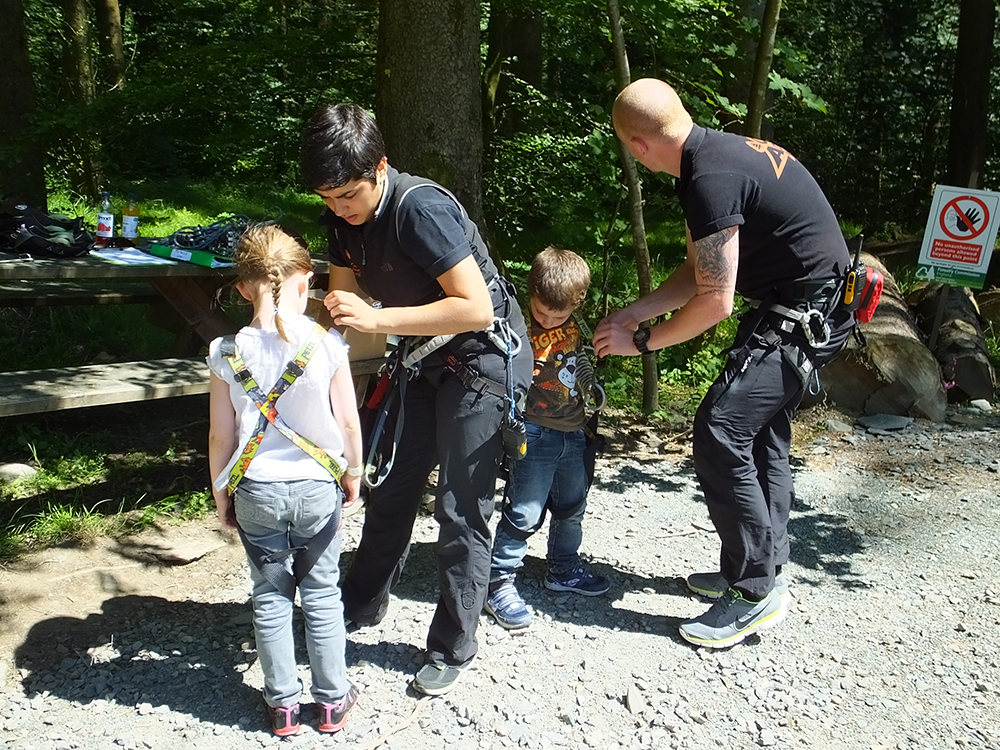 Staff were very friendly and kitted the kids out in a safety harness before providing instructions on how to get through the course.
The Junior Treetop Adventure is a shorter course designed for Tiny Tarzans, with just enough canopy exploring and traversing to get a good feel for the site. The ultimate test is the zip wire at the end. If your child has the confidence to do the zip wire then they can go back up and do the longer, higher tree top route.
They flew around it like they had wings! Well, DD (then 7) did, while our 5 year old preferred to cling on to his father's legs. DD whizzed down that zip wire while DS opted for the stairs.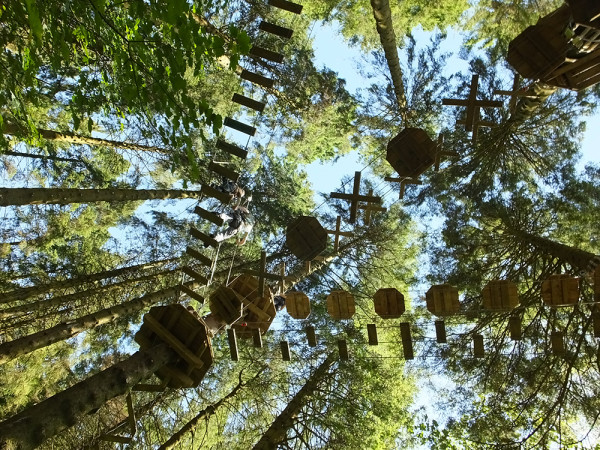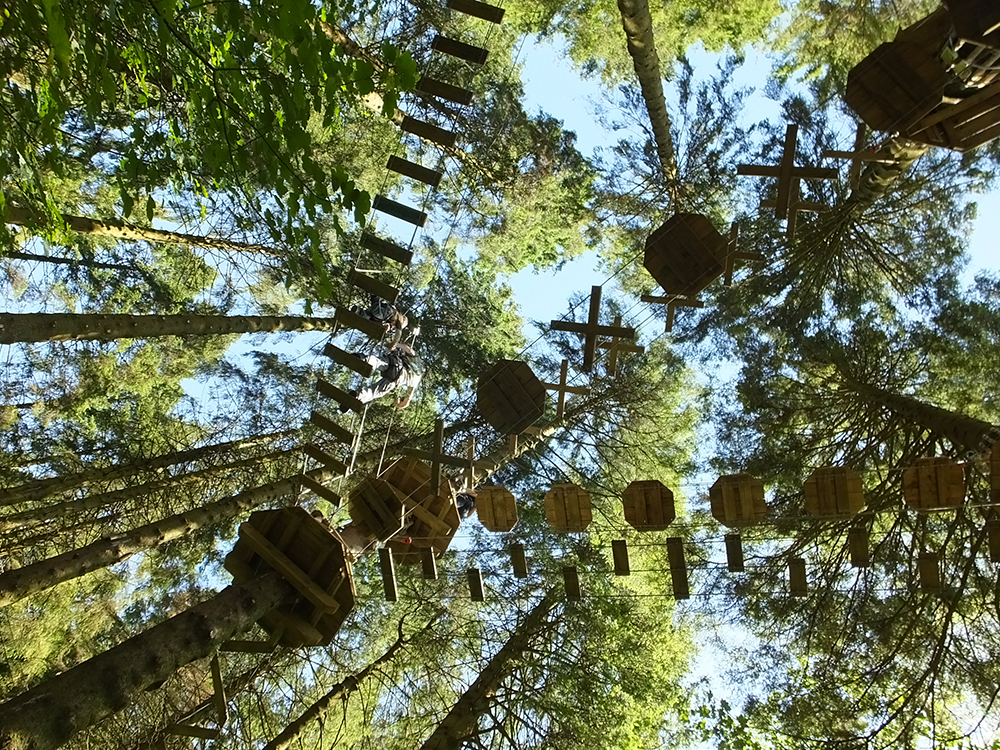 It's an absolutely brilliant idea, and these Go Ape facilities are located up and down the country. Visit their website to find out where your nearest one is. Prices start from £18 and it's definitely money well spent.
There's a cafe and gift shop next to the Go Ape facility too, or if flying through the treetops isn't your thing, there are plenty of trails to explore. Ask at the information desk for a leaflet detailing the paths.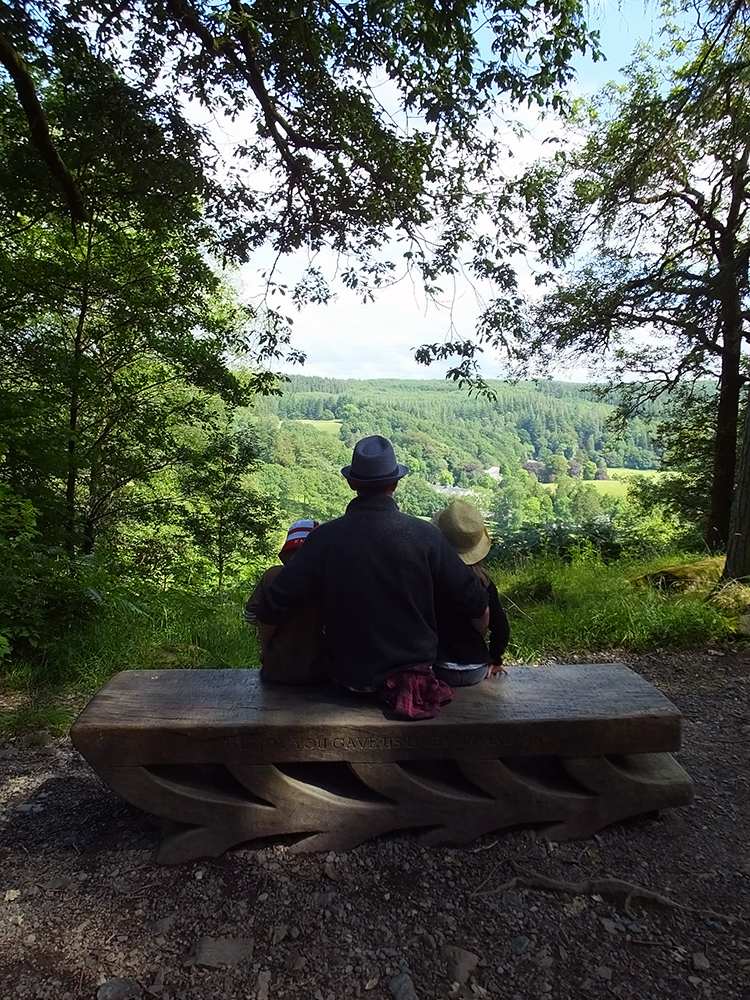 THE CLOCKWORK FOREST
One of the nearby trails is the Ridding Wood Trail, which, in 2011, became home to The Clockwork Forest, created by the internationally renowned artist group Greyworld. Their artwork takes the form of multiple giant clockwork keys which, when turned, activate magical sound compositions.
We had no idea this was here when we started down this trail – we were there because it was the 15th anniversary of the Gruffalo, and this was one of the Gruffalo Trails organized by the Forestry Commission. As far as this Gruffalo Trail went it was rather underwhelming (cardboard cut outs of the characters were cable tied to the trees), but finding clockwork trees – now that was pretty awesome.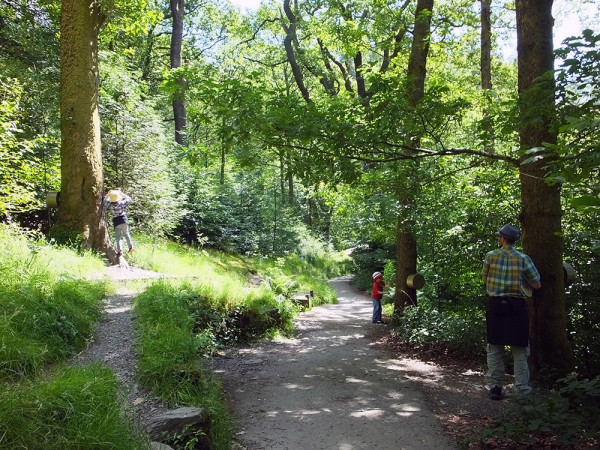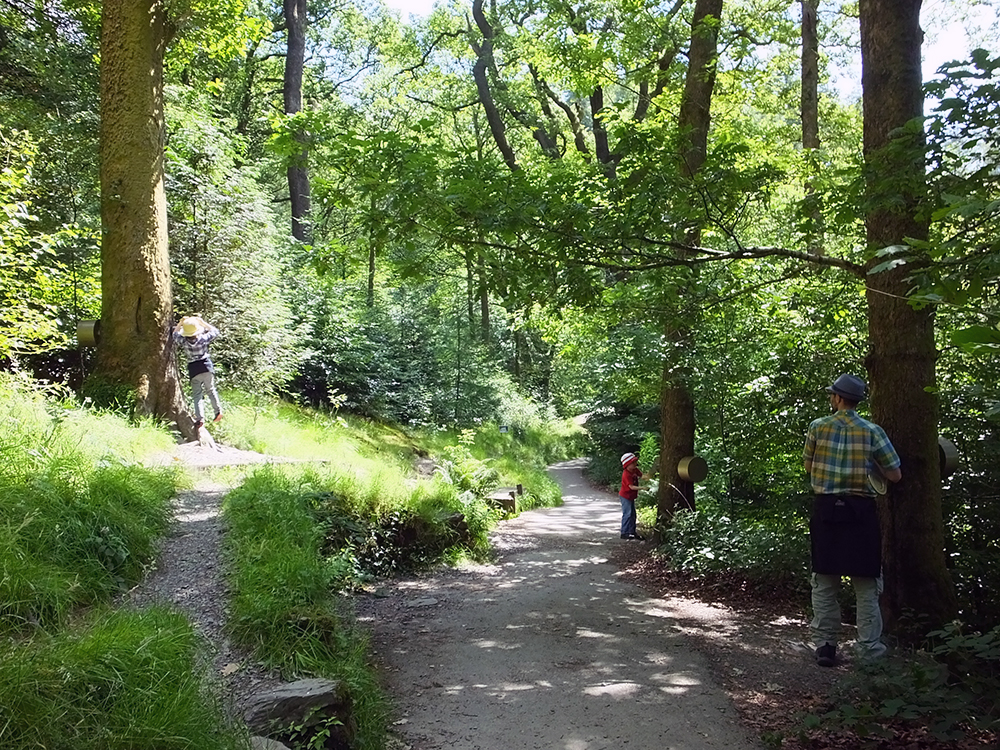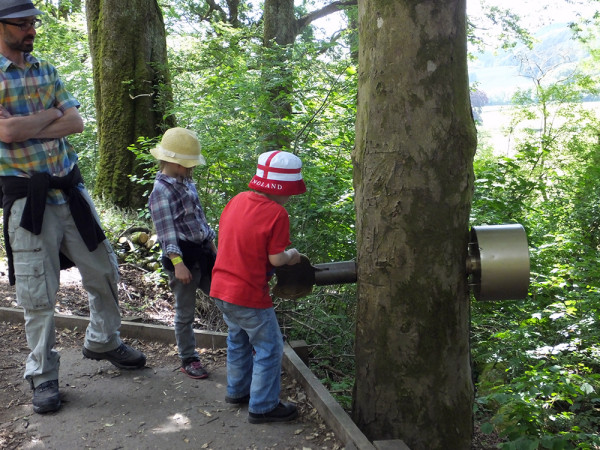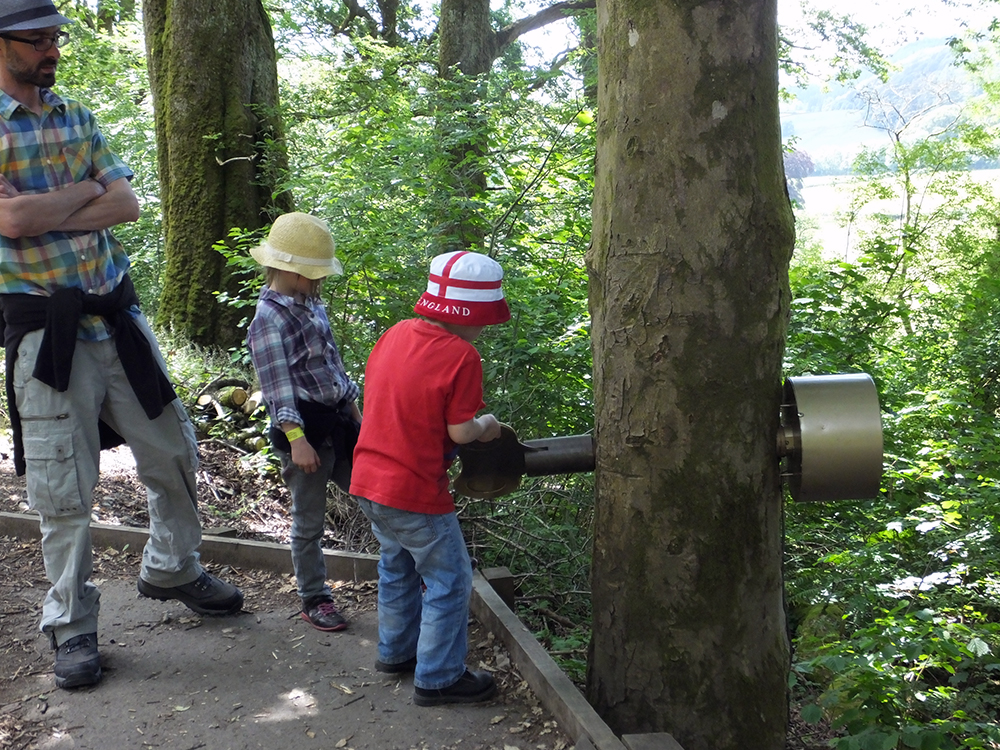 Another strange phenomenon we encountered many times during our adventures through the forest were the random appearances of trees with coins, usually 2 pences, hammered into them. Apparently these money trees are examples of 'wishing trees' and their existence is rooted in superstition. People make offerings to the tree in the hopes that the spirits inhabiting the tree can grant them.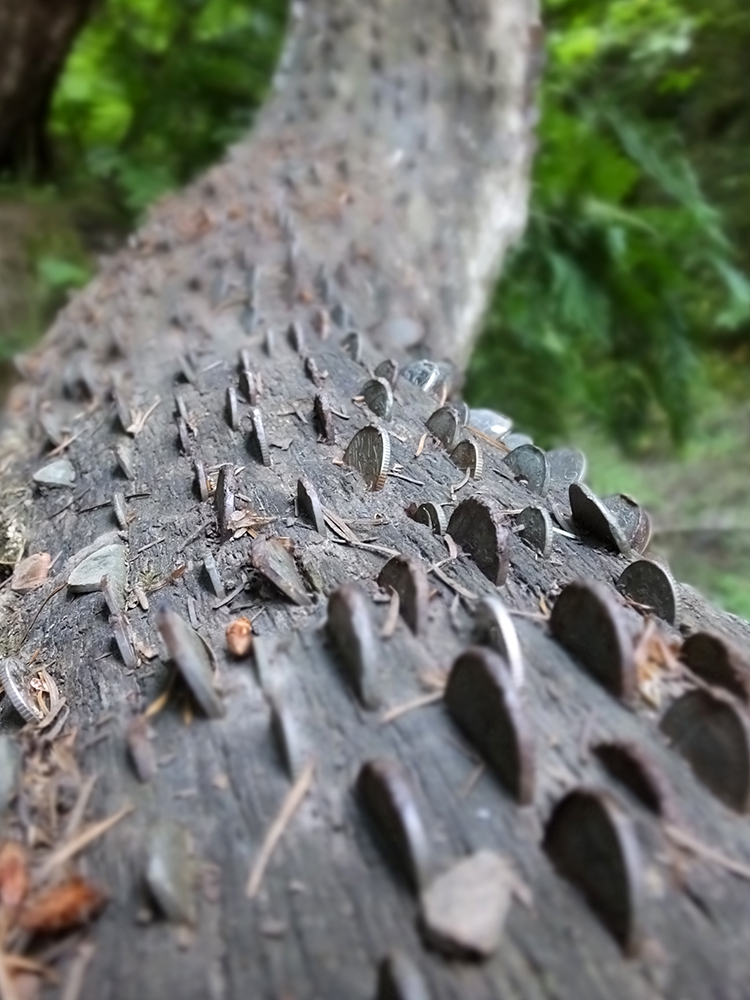 Have you ever added a coin to a money tree?  Why? Did your wish come true?
All in all this was a pretty fantastic first experience of a real forest for the kids, and as I sit, typing, on a miserable dreary cold and wet Shetland winter's day I'm missing the warmth of the real sun!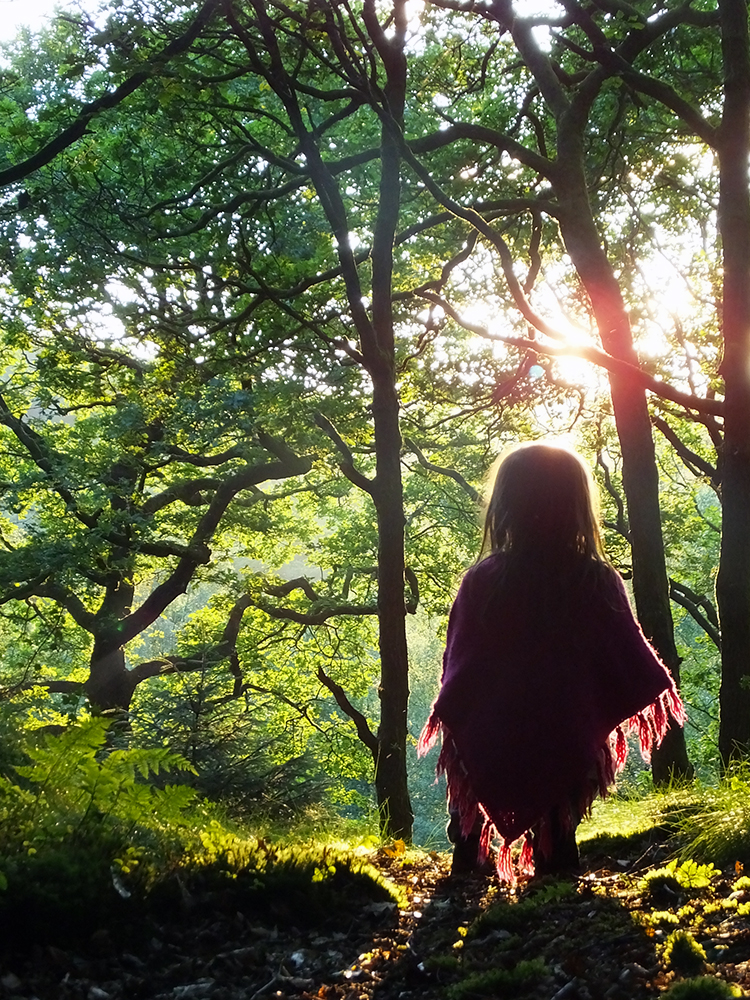 OTHER LAKE DISTRICT POSTS YOU MIGHT LIKE
Appleby and Ullswater Staycation by Farmersgirl Kitchen
Grasmere Ginger Shortbread by Tin & Thyme
L'Enclume: A Little Piece of Paradise by The Foodie Couple Blog
The Hat Trick Cafe by Kavey Eats
If you want to be kept up to date on my recipes, occasional craft tutorials, adventure stories and giveaways then please subscribe to my weekly newsletter; it gets sent out every Monday morning if there is new content. Your email address won't be passed on to anyone, you will never be spammed and you are free to unsubscribe at any time, no questions asked. Make sure you confirm your subscription or you won't receive the newsletter – if it hasn't arrived check your junk mail folder.
[wysija_form id="1″]
Disclaimer: This is not a paid post. We paid for this holiday ourselves.