aka: stuff I like.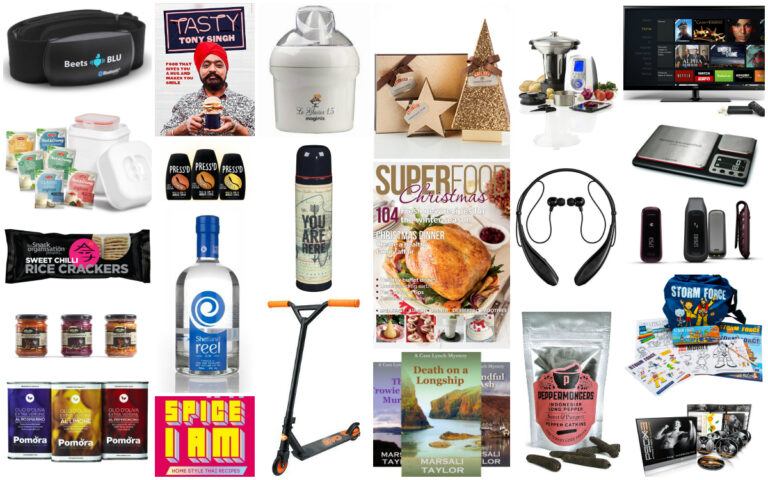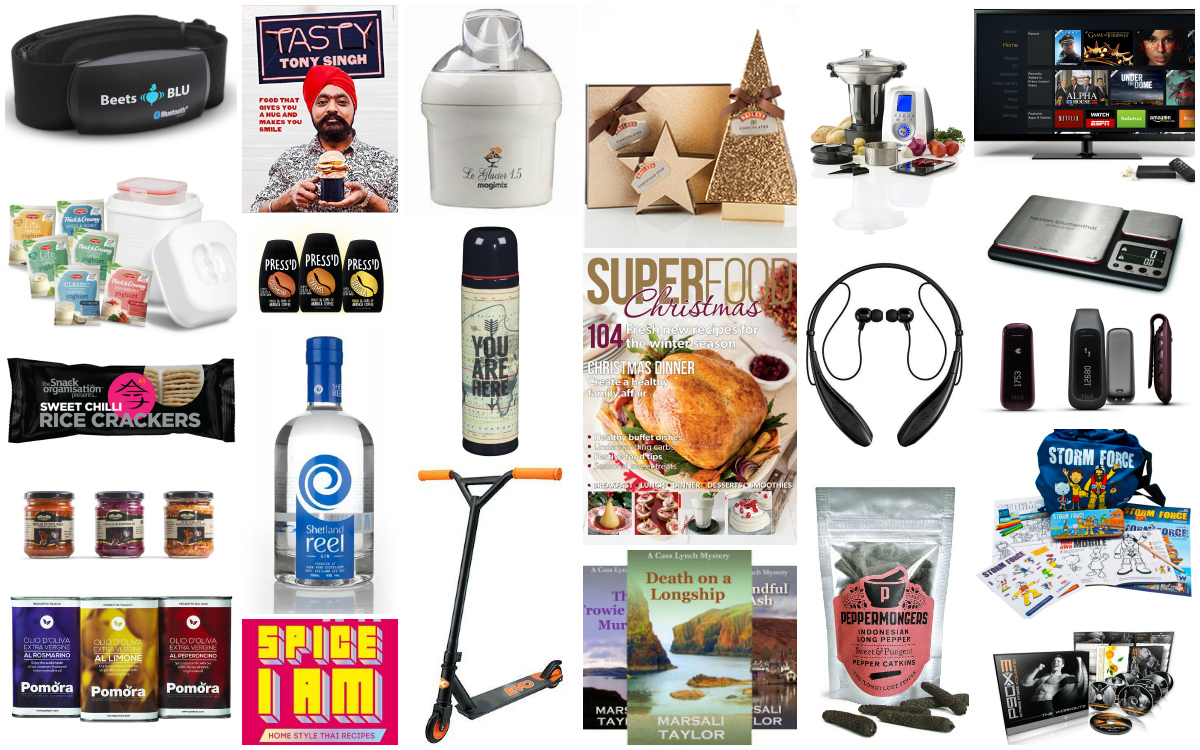 It's that time of year again already! Plans are being made (real tree vs. artificial?, chicken or turkey?, visit the family or just stay home for a quiet one?) and gifts are being bought. I've compiled together a collection of things I like. Some of them I've been sent over the last year to review and some I've purchased myself. All of them are part of my life right now in one way or another, and perhaps, hopefully, you might glean some inspiration from them!
Please note links in orange are Amazon affiliate links, and if you make a purchase through them I will get a small commission. I am also a Froothie ambassador and a Pomora olive oil ambassador, so any purchases of these products through my links will also help support my family.
Food & Drink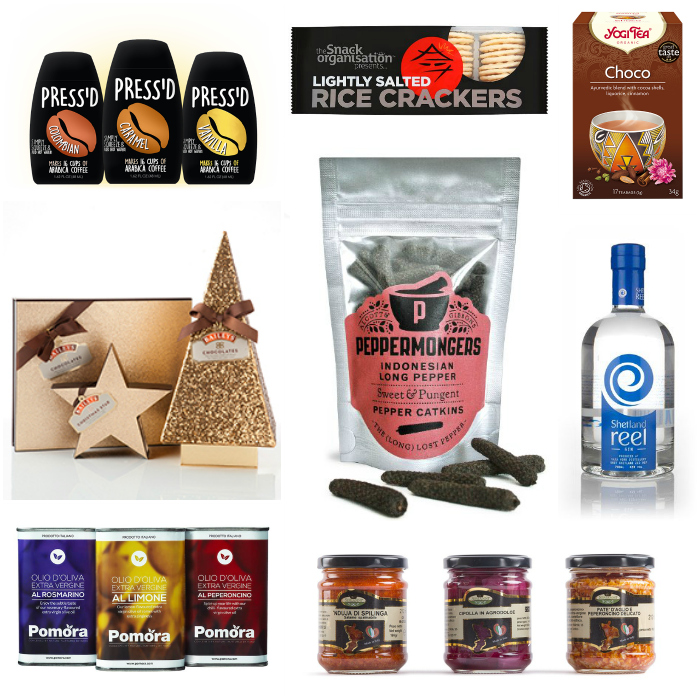 The Snack Organization Presents…. their newly launched rice crackers in lightly salted, sweet chilli or teriyaki flavours. Ideal for Christmas canapes or simply for late night, low calorie snacking! The sweet chilli ones are so very good! £1 from Tesco.
Bailey's Chocolates – a fusion of Bailey's, the Original Irish Cream Liqueur, enveloped in a smooth milk chocolate casing. What's not to love? The new Bailey's Glittering Collection Box is available at most major retailers. £9.
Sirianni Preserves – an irresistible trio of traditional Calabrian preserves, ideal for entertaining or just for scoffing on your own with cheese, olive and crackers in front of the telly. £14.96 (inc P&P) from Artimondo, or fill in the Rafflecopter form below for your chance to win!
Indonesian Long Peppers – from the Peppermongers. Largely unheard of in western cuisine these peppers really pack a punch. £5 for 32 grams from Amazon. A stocking filler idea for the foodie in your life?
Shetland Reel Gin – from Britain's most northerly gin distillery in Unst, Shetland, this quality gin contains locally grown apple mint. They've just launched an Ocean Sent variety too, infused with bladder wrack harvested off the Unst shores.
Press'd Coffee Shots – pure Arabica concentrated 'coffee in a squeeze'. Made for coffee lovers who are pressed for time, each squeezable pocket-sized bottle makes 16 smooth cups of coffee at home or on-the-go. RRP £2.99 from Ocado.
Pomora Olive Oil – Adopt an olive tree from small, selected family olive oil producers in Italy and receive quarterly shipments of oil, plus updates. This is the only olive oil I use now. Fantastic stuff! I get a small commission from each adoption made through my website. Upon checkout, enter the exclusive discount code: EKD25 for a 25% discount on the first two quarters of a tree adoption!
Yogi Tea – Choco. A virtually calorie free Ayurvedic blend with cocoa shells, liquorice and cinnamon (and a motivational tea tag quote!). Drinking this tea is part of my evening routine now. £5.29 for 17 teabags from Amazon, or check your local health foods store.
Kitchen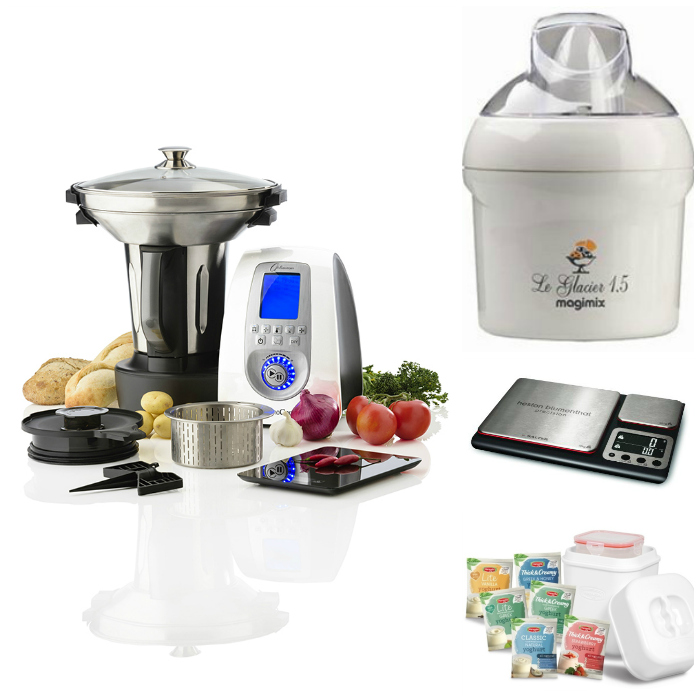 Froothie Optimum Thermocook – the 20-in-1 professional cooking assistant. This is my latest new kitchen toy and a full review will be following soon. Read all about it on the Froothie UK website! RRP £895 but currently on offer for £549 until midnight Saturday the 28th! If you are in the market for a high powered blender or slow juicer, check out their range!
Hansell's Yogurt Starter Kit – for those who love yogurt. Simply add the contents of the sachet to water, leave for 12 hours, and voila – home made yogurt! RRP £22.60 Currently on offer for £14 from Amazon.
Magimix Le Glacier 1.5 Litre Ice Cream Machine – ice cream bombe for Christmas pudding? The bowl of this ice cream maker is kept in the freezer so you're never more than 20 minutes away from home made ice cream! RRP £60 from Amazon.
Salter Heston Blumenthal Dual Platform Precision Scales – does everything you want a scale to do. Sleek and stylish too. RRP £45 from Amazon.
Entertainment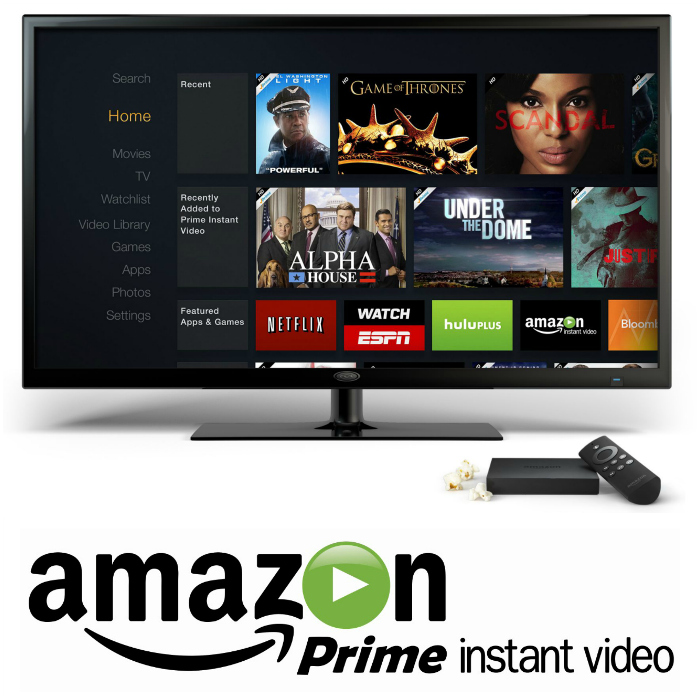 Amazon Prime Video – My early birthday present to myself. Game of Thrones, The Walking Dead, Black Sails, Vikings… all at the touch of a button! I'm not moving from this couch! £79 for a yearly subscription, but I bought mine on special offer for £59.
Amazon Fire TV – this digital box and remote control means no more having to log into my iPad to press pause while streaming digital tv! I might have bought this for myself for my birthday. £80 from Amazon.
Outdoors & Fitness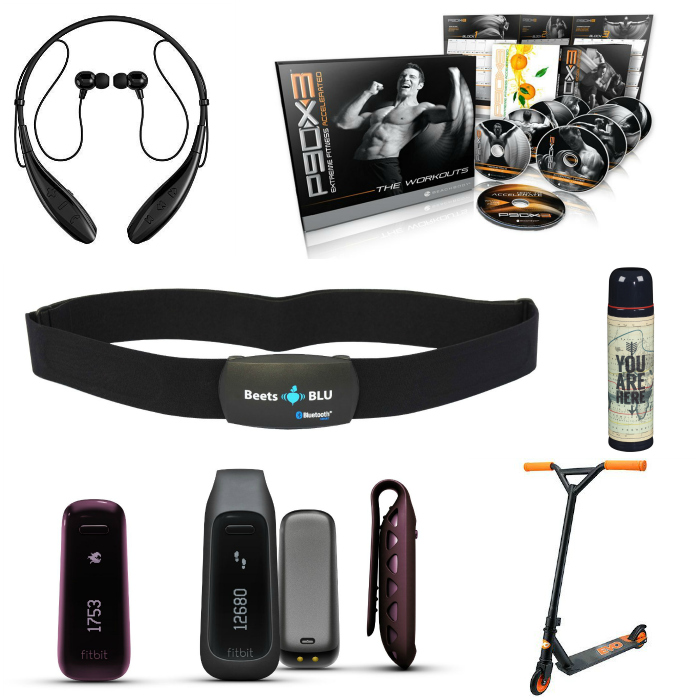 P90X Extreme Home Fitness Workout DVDs – I was 2 stone heavier this time last year. I've just started my third run through the P90X and I'm loving it. Just press play! RRP £105.99, currently on offer through Amazon.
Beets Blu Heart Rate Monitor – keep track of calories burned during your workouts and stay within your desired heart rate zone with this handy bluetooth heart rate monitor. RRP £29.95 via Amazon.
FitBit One Wireless Activity and Sleep Tracker – keep motivated with this frightfully addictive step counter. Do you own the FitBit or does it own you? RRP £79.99, currently on offer through Amazon.
SoundPEATS Q800 Magnetic Wireless Neckband Style Headset – tired of your headphone cords getting caught in your jacket, hair or scarf while out hillwalking? This really snazzy bluetooth headset sounds great and there are no cords to get caught! RRP £39.99, currently on offer from Amazon. Alternatively, enter via Rafflecopter below to win a set!
Cartography Vacuum Flask – from Wild & Wolf, sold by Flamingo Gifts. A stainless steel flask with a 500 ml capacity and push button valve keeps hot hot and cold cold. Ideal for outdoor adventures. RRP £18.99
Evo Stunt Scooter – get the kids active with this sturdy stunt scooter. House of Fraser has a wide selection of outdoor toys to keep the kids entertained. RRP £59.99 from House of Fraser (but keep an eye out for sales!).
Books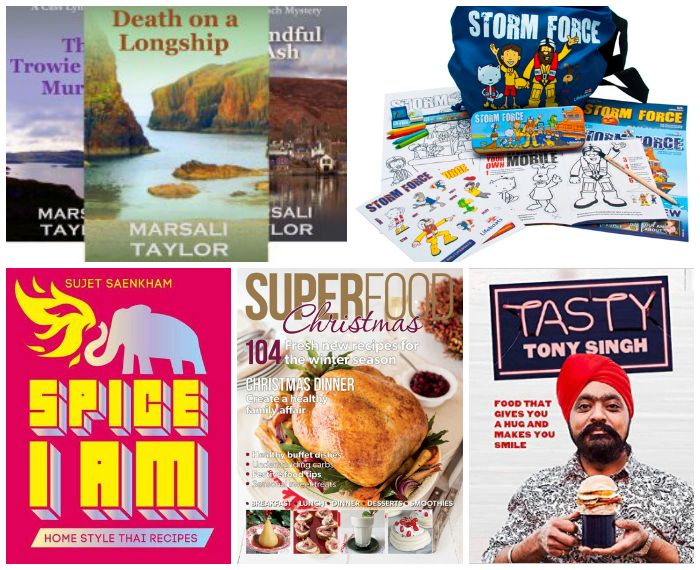 Spice I Am – Make your own Thai recipes at home under the guidance of Australian chef Sujet Saenkham. Includes authentic recipes for light meals, soups, rice and noodles, stir-fries, salads, curries, favourite dishes and desserts. RRP £16.99 from Lantern Publishing. Available in the UK via Amazon. Enter via Rafflecopter below to win a copy!
Tasty by Tony Singh – I had the pleasure of meeting Tony at the Shetland Food Fair last month, and I bought a copy of his book. The only cookery book I own autographed by the author! It's a fab book. £20, but on offer via Amazon.
Superfood Christmas – featuring yours truly! I've got a six page feature in this magazine with all sorts of healthy Christmas breakfast ideas. You can buy a print or digital copy of this magazine through their website, or find it on the magazine shelves in most supermarkets in the country (except Shetland, where the only place you can buy it is the village shop in Dunrossness!).
Storm Force Magazine – something entertaining for the kids under 11, but also helping raise vital funds for the RNLI who rely entirely on donations from the public to help save lives at sea. Join Storm Force and get a welcome pack, badge and quarterly magazine for only £10 per year.
The Cass Lynch Series – A Shetland murder mystery series of four fantastic books by my lovely neighbour Marsali Taylor. Her ponies regularly make an appearance in my Instagram feed. Go on, buy it for your Kindle. It's only £6.49. It would make her smile. 🙂
GIVEAWAY
Lantern Publishing, SoundPEATS and Artimondo have all offered my readers the opportunity to win a copy of Spice I Am by Sujet Saenkham (worth £16.99), one SoundPEATS Q800 Magnetic Wireless Neckband Style Headset (worth £39.99) and three gorgeous traditional Calibrian preserves worth £14.96, respectively.  Simply fill in the Rafflecopter form below to enter.
HOW TO ENTER
For your chance to win a copy of Spice I Am by Sujet Saenkham (worth £16.99) or one SoundPEATS Q800 Magnetic Wireless Neckband Style Headset (worth £39.99) or three gorgeous traditional Calibrian preserves worth £14.96 enter using the Rafflecopter form below. Come back and tweet about the giveaway every day for more chances to win!
TERMS & CONDITIONS
This giveaway is open to UK entries only. Entrants must be age 18 or over. The winners (three will be chosen) will need to respond within 30 days of being contacted; failure to do this may result in another winner being selected.
The prizes are offered and provided by Lantern Publishing, SoundPEATS and Artimondo, respectively. The prizes are to win a copy of Spice I Am by Sujet Saenkham (worth £16.99) or one SoundPEATS Q800 Magnetic Wireless Neckband Style Headset (worth £39.99) or three gorgeous traditional Calibrian preserves worth £14.96. There is no cash alternative and the prize is not transferable.
There is no entry fee and no purchase is necessary to enter this giveaway. The promoter (Elizabeth's Kitchen Diary) reserves the right to cancel or amend the giveaway and these terms and conditions without notice.
Entry into our giveaways will be deemed as acceptance of these terms and conditions.
If you need some help using Rafflecopter, here's a quick clip to show you how. Rafflecopter will pick the three winners at random from all the entries received. I will be verifying entries and any automated entries or those who have claimed they have made the mandatory blog post comment and really haven't will be disqualified. It's mandatory!
Closing date is midnight (that's 00:00 hours, 12 am on Sunday night/Monday morning) on Monday 14 December 2015 (GMT) and the winner will be announced shortly afterwards.
Don't forget to check out my other fab giveaways!
UK competitions at ThePrizeFinder
If you want to be kept up to date on my recipes, occasional craft tutorials, adventure stories and giveaways then please subscribe to my weekly newsletter; it gets sent out every Monday morning if there is new content. Your email address won't be passed on to anyone, you will never be spammed and you are free to unsubscribe at any time, no questions asked. Make sure you confirm your subscription or you won't receive the newsletter – if it hasn't arrived check your junk mail folder.
[wysija_form id="1″]
With thanks to Press'd, the Snack Organization, Yogi Tea, Bailey's, The Peppermongers, Pomora, Artimondo, Froothie, Magimix, Salter, Hansell's, Beets Blu, SoundPEATS, Flamingo Gifts, House of Fraser,  Lantern Publishing for the samples. This is not a paid post and all thoughts and opinions are our own. This post contains Amazon affiliate links, highlighted in orange, which means if you click through and make any purchase at all via Amazon we will get a small commission and you will be helping to support our family.