Shetland-based Island Botanicals, launched in 2018, is the islands first herbal tea company. Scroll to the bottom of this post to enter our giveaway to win a selection of Island Botanicals herbal teas worth £25 (including delivery).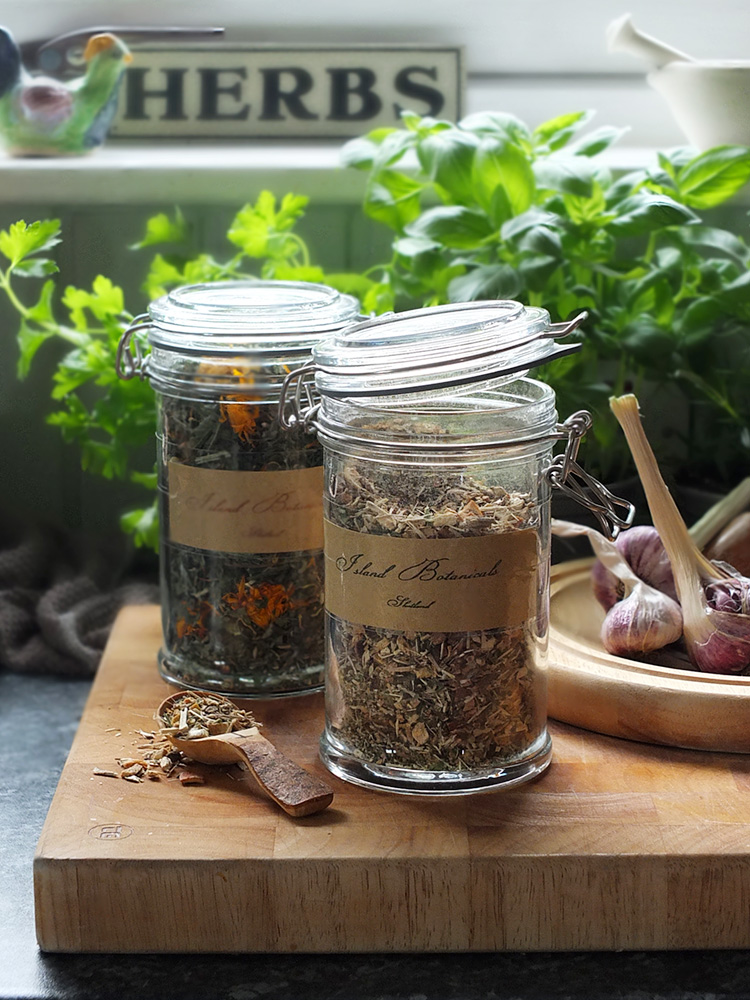 Changes here at Elizabeth's Kitchen Diary
Dearest reader, you may be wondering where I have disappeared to! I realize it's been a few weeks since my last blog post, and even longer since I actually wrote something from the heart, not just creating content because I was being paid to do so.
I have a confession to make: this last year and a half have been extraordinarily difficult for me. In May 2018 I had surgery to remove a very rare, random, rapidly growing tumour. To cut a long story short, everything went well, I'm more fit and healthy than I've ever been, and so far (knock on wood), I'm still alive and kicking. I get quarterly check-ups with my surgeon to make sure everything is as it should be, and if the tumour does recur, it'll be dealt with quickly.
I am in love with life right now, and its infinite possibilities. We don't know what might happen tomorrow, so we need to make the most of today. Life's too short to spend it unhappy.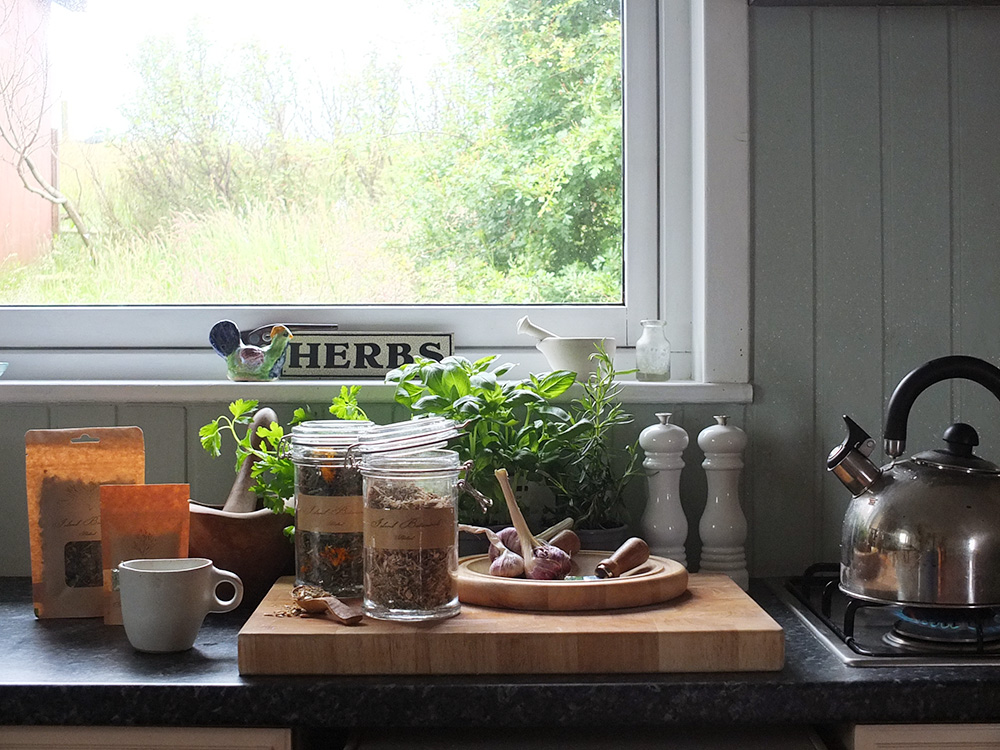 Health scares can have the uncanny ability to help one focus on what's important in life; to prioritize things that may have been put on the back burner for another day.
As such, I've done something I should have done ten years ago: I've left an environment that was not bringing out the best in me or the people around me.
I don't want to go into too many details (one isn't supposed to air one's laundry in public, are they), so all I'll share is that a) it was amicable, b) it was a long time coming and c) he said he didn't like cheese (not even Wensleydale!). What other choice did I have?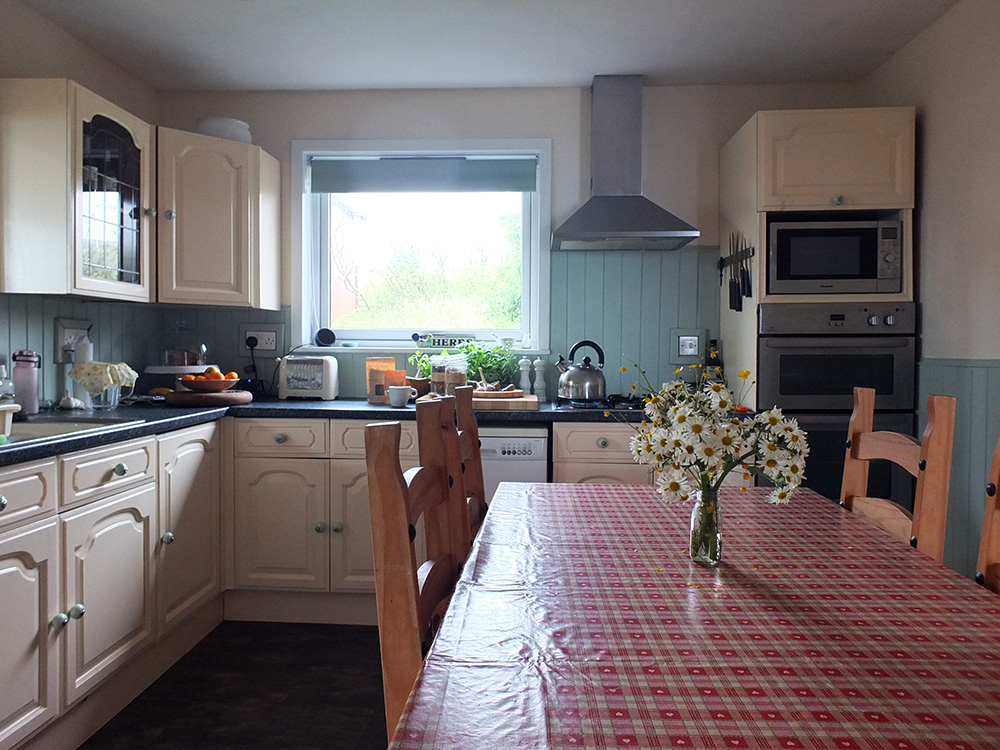 I've recently moved into the most adorable little cottage here in Shetland with my two youngest children. It's got the most Instagrammable kitchen ever, unobstructed sea views, a gorgeous cast iron peat stove in the living room, a patio with an overhanging cherry tree (currently in flower) and a huge shed/greenhouse which is going to become my food photography/art studio once I've fully unpacked.
The photos in this blog post were taken on a cloudy day too – it's even beautiful when the light isn't at its best!
While I was taking a break from packing, not too long ago, I was killing a bit of time scrolling through Facebook, and I saw that our local Cake Fridge & Tea Room was now stocking some new herbal teas from Shetland's own medical herbalist, Suze Walker. These teas were aptly named 'Begin Again' and 'Toughen Up', and something in me clicked: a jar of each of these herbal infusions had to be brought into my new home and new life.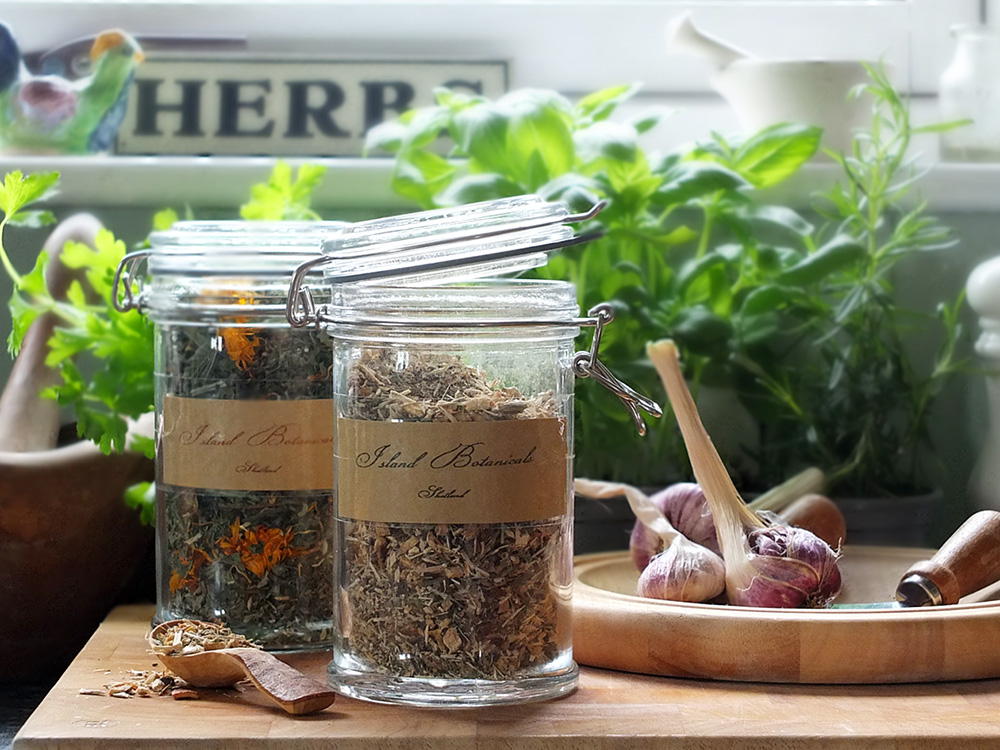 About Island Botanicals
Suze Walker is a certified Medical Herbalist who gained her First Class BSc (Honours) from Napier University in 2012. She is registered with the National Institute of Medical Herbalists, the UK's leading regulating body for Medical Herbalists. She runs herbal medicine clinics from her home here in Shetland, and in 2018 she launched Island Botanicals – Shetland's first herbal tea company.
Many of the herbs included in Suze's herbal blends are grown locally or wild-harvested, and last month her website and online shop went live.
There are currently six different teas available on her website, a collection of herbal finishing salts for cooking and her own wonderfully soothing elderberry & echinacea syrup.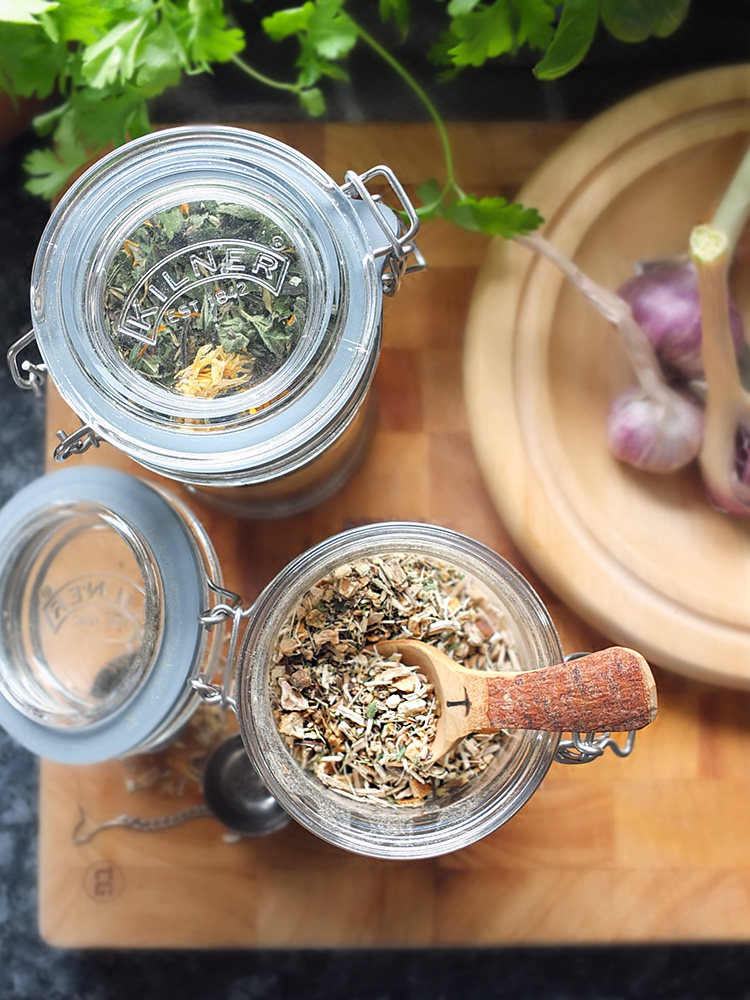 Begin Again – Rejuvenating Herbal Tea
This is a rejuvenating blend of spring herbs designed to get things moving again after the winter. Containing dandelion leaves, cleavers, nettles, marigold flowers, fennel, aniseed and ribwort, it's a cleansing blend sure to put a spring into one's step.
Toughen Up – Herbal Tea for the Immune System
Echinacea, Siberian ginseng, ginger, lemon and orange peel make up this warming blend, created to give your immune system a boost. This is the perfect brew for cold winter nights and frosty mornings.
To find out more about Suze Walker and her services, visit her website and online shop. You can also find her on Facebook and Instagram.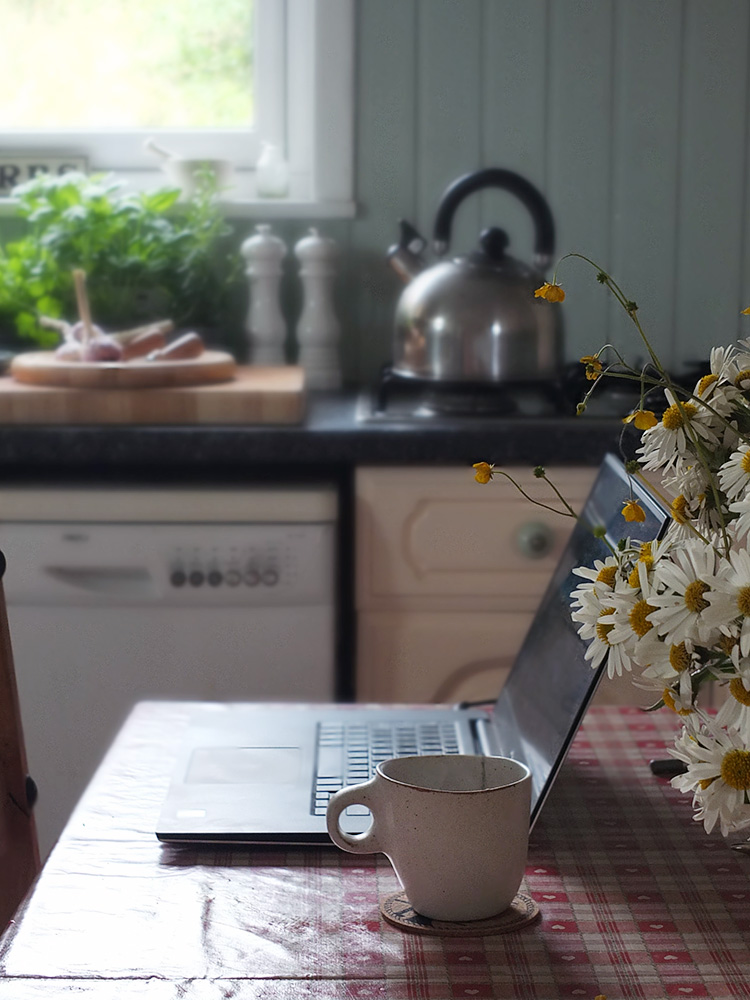 Island Botanicals Giveaway
Suze Walker has very kindly offered one of my UK readers the chance to win a selection of four 50-gram pouches of Island Botanicals herbal tea, worth £25 (including delivery). To enter, simply fill out the Rafflecopter form below!
Giveaway ends Monday 29 July 2018 (at midnight Sunday night/Monday morning). Click here for the full Terms & Conditions.
This is not a paid post and all thoughts and opinions expressed are our own.