In collaboration with BritMums & The Lawn Tennis Association.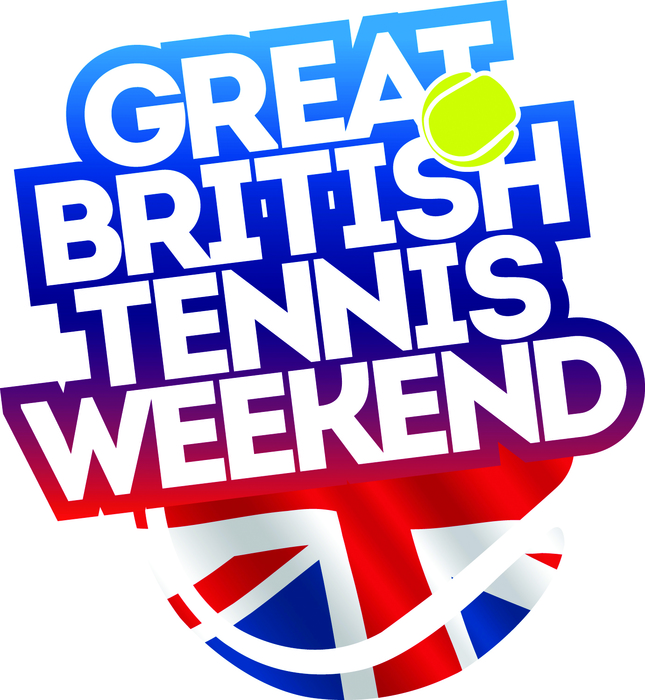 "The tennis finale is next weekend, isn't it?" I asked.
The Husband blinks at me.
"It's not a cabaret, you know." Then he breaks into the most animated, theatrical tennis pantomime he can. It was really quite the sight to behold.
"It's the tennis FINAL!" he exclaims, exasperated. You see, he's a tennis fan.
I burst into laughter. I confess, I know nothing of tennis. Nothing.
This all changed after we booked a court in our local leisure centre. Would you believe I had never played tennis before? I'd never even watched a Wimbledon match before, despite my husband being a tennis fan.
I do like keeping active, but other than bouncing a tennis ball off the side of a building and pinging it back with a racket when I was in my youth, I've never played tennis before, until recently.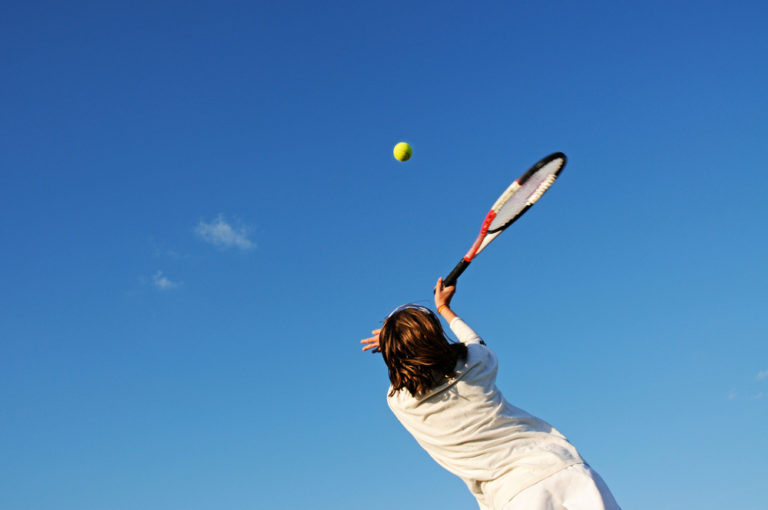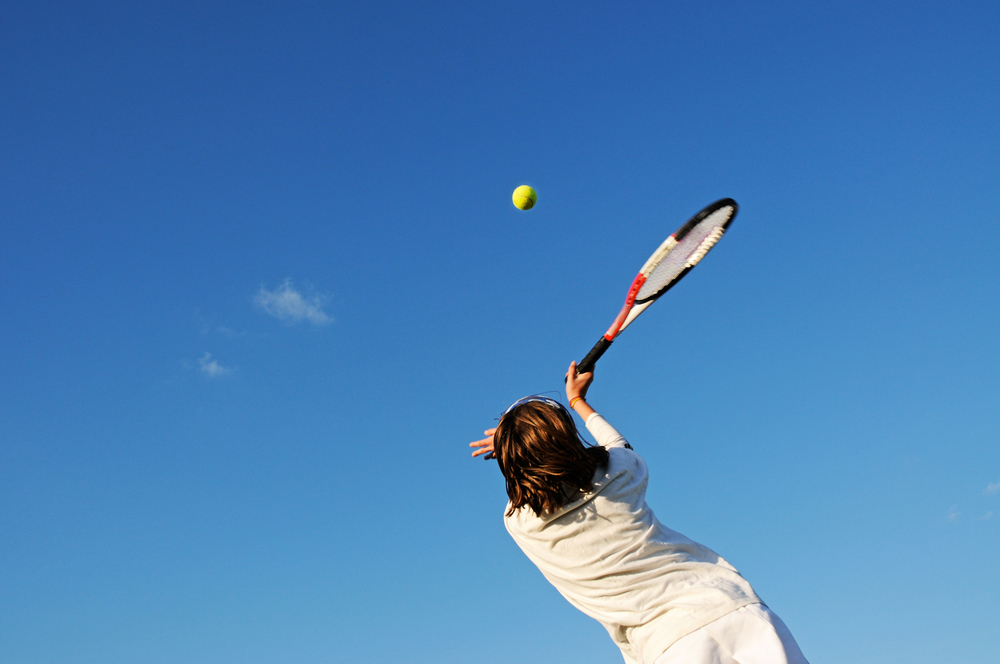 This weekend we hired a court at our local leisure centre and had a go at playing short tennis. With its smaller court, foam ball and lower net its a great introduction to the sport, especially for children.
I was really rather surprised at how our youngest took to the game, trying and trying to perfect his serve over the course of the hour. He reluctantly spent about fifteen minutes as ball boy, letting me have a go at the game.
I too found myself getting into it! This is something we could do as a family on a regular basis.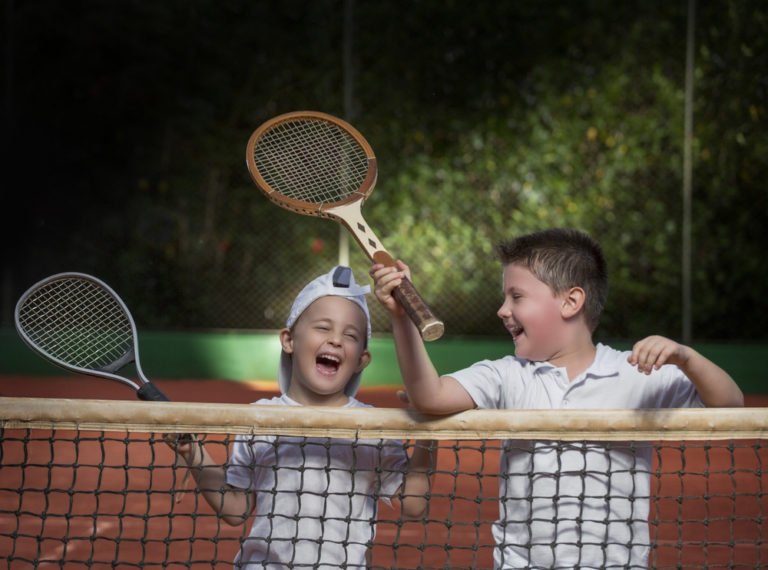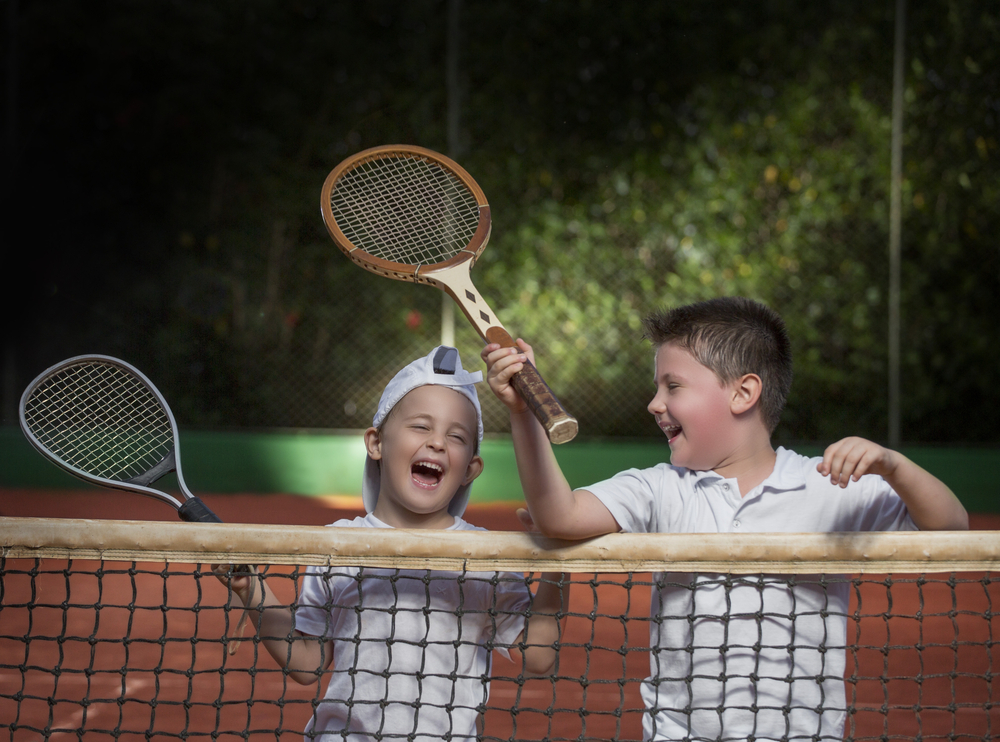 My husband has a bit more of a tennis story than I do. His father was a tennis coach and when he was a child living in Norway he was a keen table tennis player, reaching the National Finals when he was twelve or so. I think he's still really rather proud of that achievement!
Last weekend I also watched my very first ever Wimbledon match. Milos Raonic vs Andy Murray. Canada vs Scotland. As an expat Canadian living in Scotland I was torn between which player to support, but I found myself rooting for Murray. There was some rather good sportsing going on in that game.
My husband explained to me how the points system worked and I found myself getting into the game. As someone who would rather get outide and play sport instead of watching it indoors on the telly I was rather surprised just how tense a tennis match can be to watch!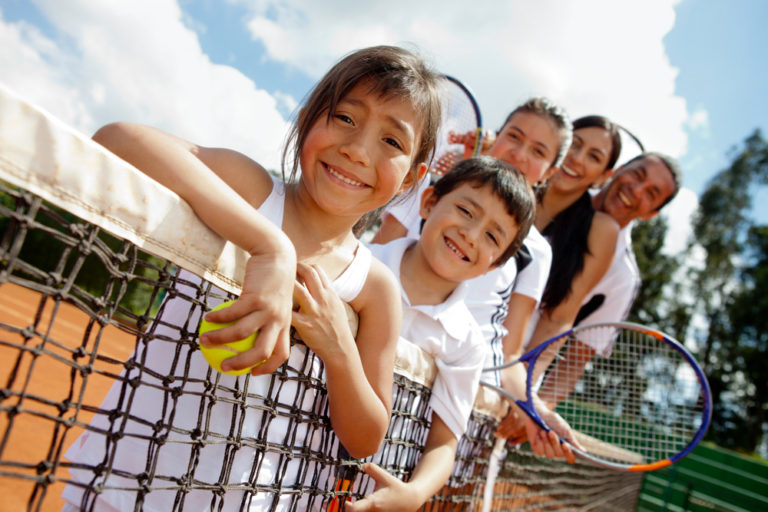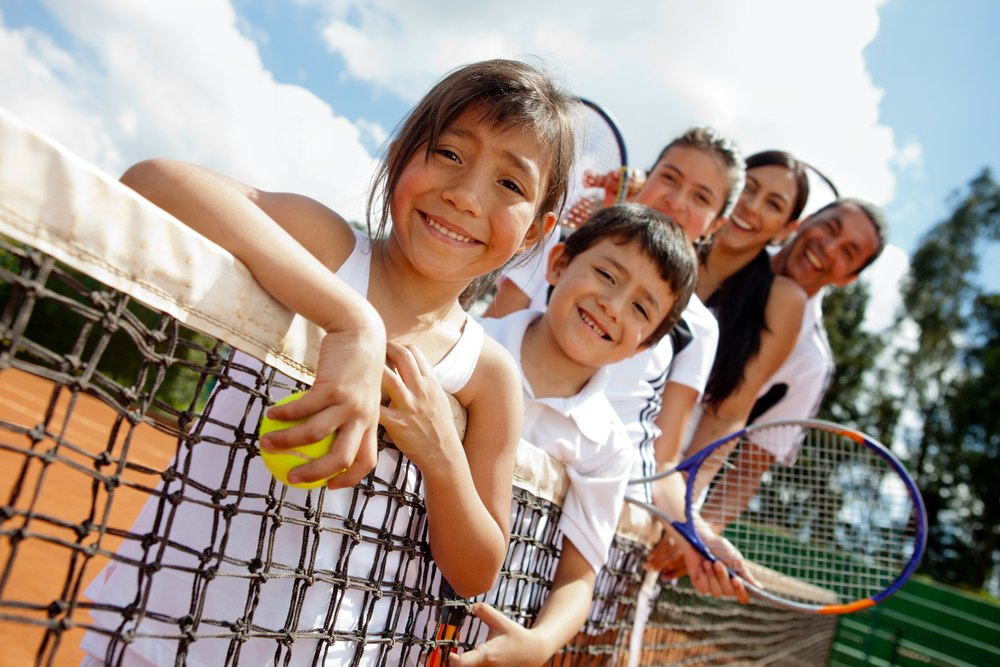 SIGN UP FOR A FREE FAMILY TENNIS EVENT NEAR YOU
This coming weekend, from the 16-17th of July, 2016, is the Great British Tennis Weekend event where thousands of free events will be taking place in tennis courts all across the country. There are sessions to suit the whole family: Highland Spring mini tennis sessions, family time, free play, cardio tennis and numerous other kinds of activities to get involved in.
Rackets and balls are provided, so whether you've never picked up a racket before or you're a seasoned regular – there is fun to be had for the whole family.
If you'd like to try playing tennis this coming Great British Tennis Weekend you can sign up for a FREE Club Spark tennis activity here.
Elizabeth's Kitchen Diary is working with the Lawn Tennis Association on their #GBTW campaign. Sign up to your FREE tennis activity here. This is a paid post. All tennis photos from Shutterstock (I did take pictures of my youngest playing tennis in our local court but he is refusing to let me put them on the internet!)