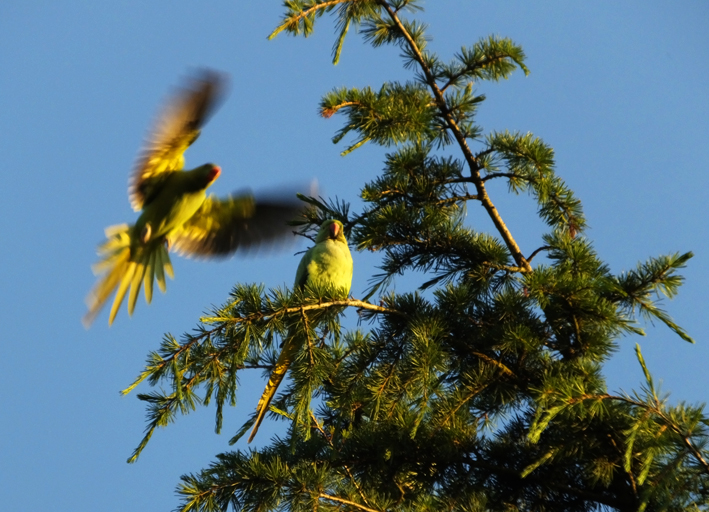 This time last week I was all packed and ready for my grand trip to London to attend BritMums Live, my very first blogging event. That fantastic adventure will be a separate blog post, but I wanted to share this photograph with PODCast's Alphabet Project.
I stayed with a dear friend of mine while in London, someone I met when I first moved to Shetland 15 years ago. Time carries on and people move and my dear friend now lives in London with her husband and children on a farm (yes, a farm!) near the Thames. On the last evening I was there we went for a walk with her dog along the river. A cacophony of noise in the treetops made me look up.
"Green!" I pointed, with surprise.
The treetops were filled with bright green parakeets! My friend explained that they'd escaped from Kew Gardens some years back and that they'd bred and were now wild (and very noisy!). They moved quickly so they were difficult to photograph, but I quite like this action shot.
So, this week G is for Green. #AlphabetPhoto