I'm so very, very excited!!
In two weeks time I will be getting the ferry south heading to the two day BritMums Live social media conference in London!
For those who don't know already (I may have mentioned it once or twice) I've made the Finals for the BritMums 2014 Brilliance in Blogging awards in the food category. A great big massive thank you to everyone who made that happen. Another great big massive thank you to my sponsors over at A Taste of Shetland.
It's not every day one makes the finals for a brilliance in blogging award, so I thought I should maybe mosey on down to London to see what this BritMums Live is all about.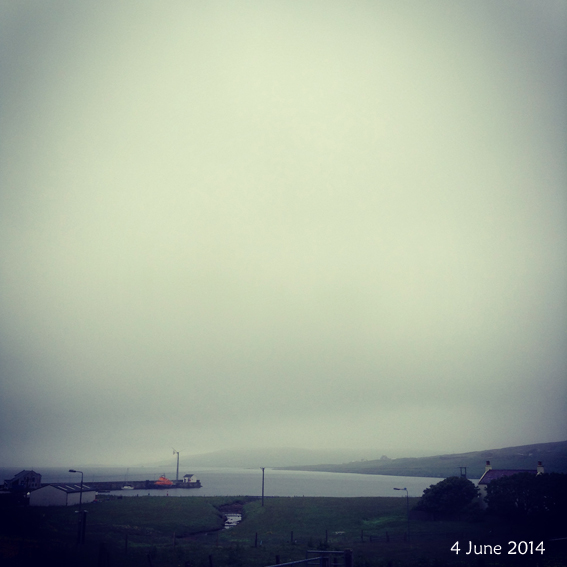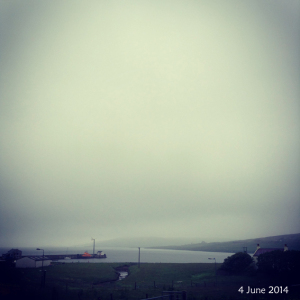 When I say mosey I mean travel 800 miles south! I will be leaving a few days in advance, catching the Northlink Ferry to the mainland as I don't want to risk flight cancellations. This time of year the winds finally die down and Shetland can be blanketed in heavy fog, causing travel disruptions. I don't want to risk it, so I'm catching the boat.
I haven't been on the boat in about eight years. Things have changed; it's under new ownership, it's got new livery (check it out! It's all "Adventure, this way!" I love it!) and they've got these new things called sleeping pods. From what I understand they are like big comfy reclining chairs that actually recline (unlike their predecessor – travellers used to just take a sleeping bag on board, grab a sofa or bit of floor somewhere and not move for the night. It was much more comfortable!).
The last time I took the boat alone was the first time I took it when I moved to Shetland in March of 1999. I'd come up on a freight vessel and I could barely stand for more than 30 seconds without feeling horribly seasick. Thankfully 15 years living on an island has given me sea legs and I'm really looking forward to the trip south.

You may be wondering why I am writing this post.
There's a big flurry of excitement on social media right now with people preparing to meet up at BritMums Live. This morning BritMums asked us to share a post about what we're going to be wearing.
Me, I shall be wearing a Fair Isle tank top designed by Shetland textile artist Joanna Hunter. I thought long and hard about what I wanted to wear at the conference and awards ceremony. I wanted something uniquely Shetland and when I saw this piece of knitwear on the Ninian website I knew that was it. I had to have it, despite the price tag.
Those who know me know I don't spend a lot of money on clothes (I detest clothes shopping!), preferring to fill my wardrobe from the local charity shop, so to buy a brand new designer piece of knitwear is A Big Thing. If you can't buy yourself a posh top when you make the blogging finals when can you?
The tank top is made from merino lambswool from Italy which, despite being wool, is supposed to keep you cool in the summer. I will be testing this out in London! Fortunately if I get too warm I can always take it off.
So, if you see me at BritMums sporting my lovely blue Fair Isle top do say hello!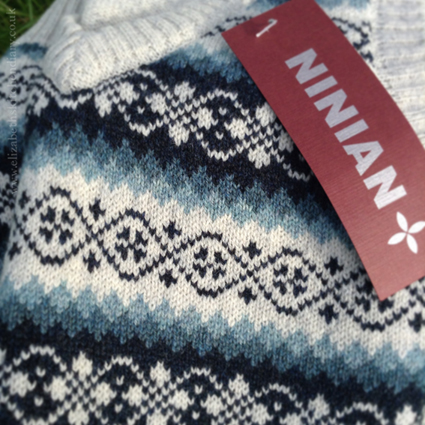 Disclaimer: Elizabeth's Kitchen Diary has been sponsored by A Taste of Shetland to attend BritMums Live in exchange for marketing opportunities. This post is not endorsed by Northlink Ferries or Ninian. All opinions expressed are my own.