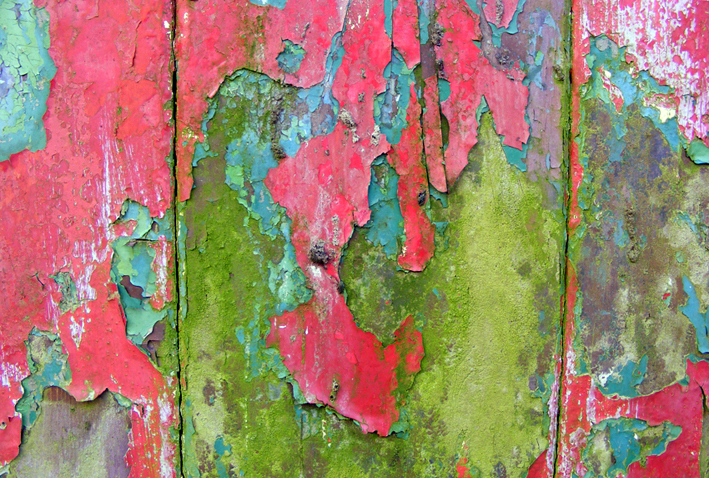 I'm a naturally curious nosy person and I love old things. Any time I get a chance to have a good peek around an old derelict building I will. My imagination runs riot; I can picture the people who used to walk the hallways, sitting in the rooms drinking their cups of tea reading the paper, trying to keep warm by the long-abandoned fireplace.
There's an abandoned croft house not too far from where I live and I took these photos the last time we were there. I love the colours of the peeling paint on the back door, bird poo and all. The cooking pot in the window is an interesting scene too – I suspect it's there to keep nosy curious people like me from crawling through the window!
Inside birds were nesting in the corners of the living room; a plate and a spoon were left on the kitchen table just like someone was going to come back to it any minute, like they'd just nipped out to the shop for milk.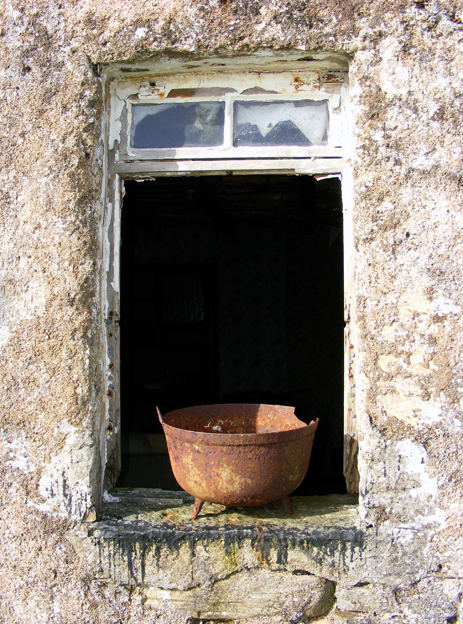 Linking up with PODcast's #alphabetphoto challenge.