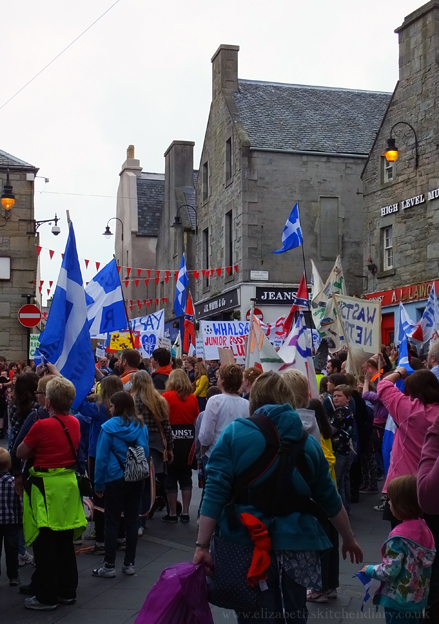 Schools in rural Shetland are under threat of closure. In a bid to save money centralise everything into Lerwick, primary and secondary schools throughout the islands are fighting fiercely to keep the hearts of their communities open.
Last Saturday around six hundred people marched through the centre of Lerwick in support of rural education. People of all ages, from all parts of Shetland, took to the streets carrying banners and placards; one the biggest marches ever seen in the islands.
This week, for PODcast's Alphabet Photography Project, E is for Education.