It's January, with the New Year bringing in new possibilities and opportunities. In Shetland it also means Up Helly Aa! Shetland is the home to Europe's largest fire festival – the annual Up Helly Aa is held in Lerwick on the last Tuesday of January. The most spectacular bit, for me, is the sight of the Guizer Jarl, dressed in full Viking splendour standing aboard replica Galley, surrounded by his Jarl Squad leading a torchlit procession of nearly one thousand guizers through the town. They lead the Galley to the centre of town and set it alight with all one thousand torches. The resulting fire is spectacular to behold and casts a wide circle of warmth into the eagerly watching crowds.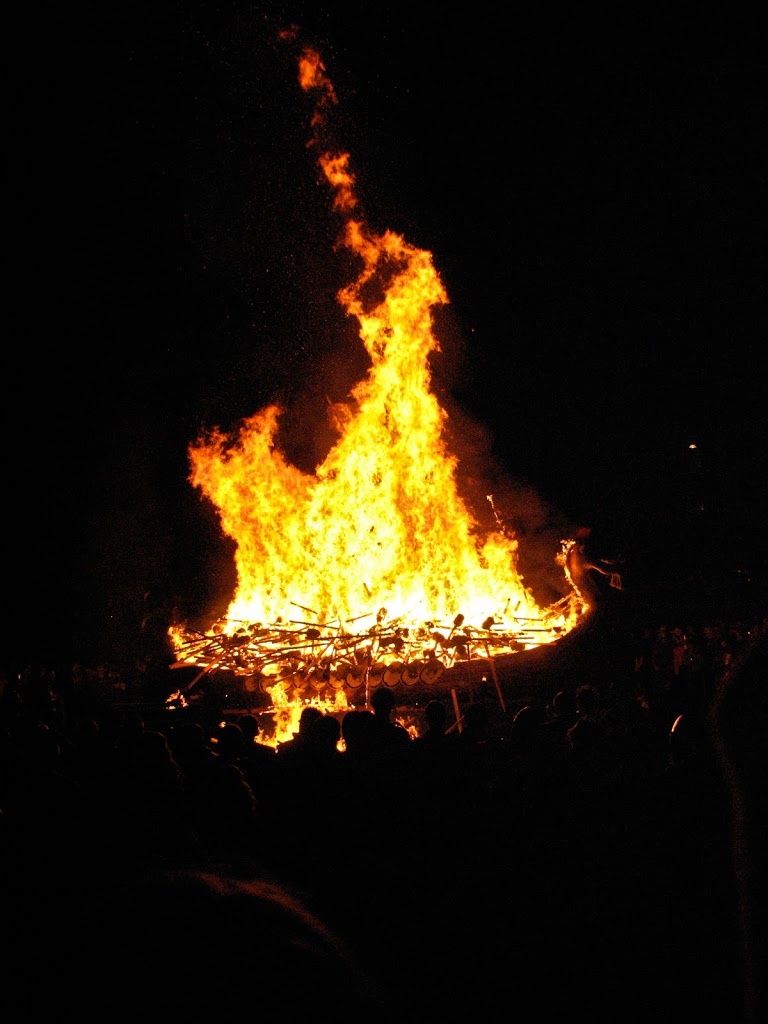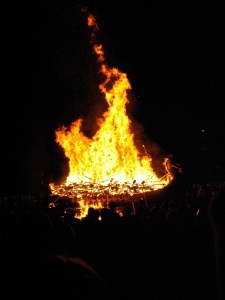 Up Helly Aa is not an old tradition, by any means. It evolved in the 1800s when the festive tar barrel-rolling through the streets of the town was banned. It wasn't until the late 1880s when a replica galley and our dear old Vikings first made an appearance. Regardless, it's a wicked party to break up the long dark nights of January, and the revelries continue right into the small hours of the morning. The following day is a public holiday in Shetland, to allow everyone to rest.
Several years ago The Shetland Fudge Company set to designing a truffle fudge in honour of the Guizer Jarl Einar of Gulberuvik. They wanted something that 'truly sets you ablaze with passion' and so they reinvented the Aztecs' combination of chocolate and chilli and came up with a Vodka Chilli Truffle Fudge made with Belgian chocolate. It has to be one of my favourite flavours and a small bag may have ended up in a Christmas stocking in my house this year.
While browsing through my cookery books I rediscovered a recipe for chocolate colettes with frosted flowers I'd tried several years ago. Fresh flowers are short in supply in Shetland in January, but I got to thinking – I could combine some of the fiery fudge with the cool, smooth creaminess of the filling and set it in a rich dark chocolate shell. This is what I came up with, adapted from a recipe found in the Good Housekeeping All New Cookbook (1995). Please note that this is not a sponsored post – I just love Shetland fudge and like to experiment with flavours in food. Also, do pop on over to Frances Taylor's fabulous photography site at Pencille Productions to see more of her photographs of Up Helly Aa and Shetland (that's her photo above that she kindly let me use).
Why not try these fiery delicious, melt in the mouth chocolates for your own Up Helly Aa celebrations? If you aren't fortunate enough to be in Shetland for this festival you can always watch it on the live web cast.