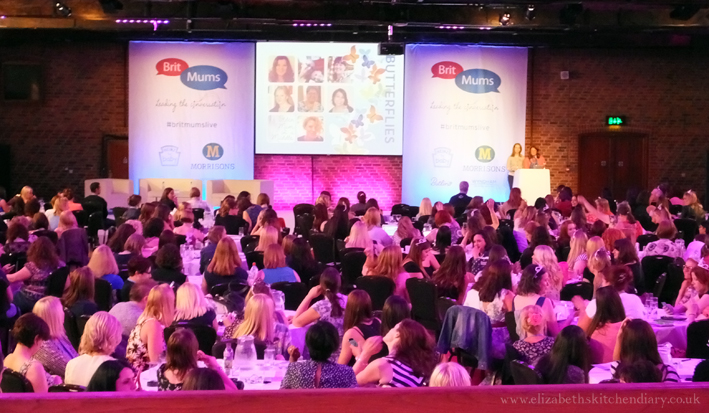 Last month I had the pleasure of attending my very first blogging conference: BritMums Live 2014 held in the elegant 18th century listed building The Brewery in London. It was a whirlwind of a trip with many new fantastic experiences for me and an adventure I will treasure always.
BritMums is the UK's largest collective of lifestyle bloggers and social influencers, and each year they host the BritMums Brilliance in Blogging Awards. To my surprise I found myself shortlisted in the Food and Video categories and, thanks to all the lovely people out there who voted for me, I made the finals in the Food category. The awards were going to be held at the BritMums Live conference, a two day social media conference, and so I headed south for a look-see.
A trip to London for me is not a quick jaunt away, living on Britain's most northerly inhabited island group, 200 miles north of Aberdeen. I've only ever made this journey once, and that was 11 years ago! This trip required careful planning and required both an overnight ferry and airline tickets (a big thank you to my sponsor over at A Taste of Shetland!). Low cloud frequently sits on Shetland during the summer months causing travel disruptions. I wanted to make sure I was in London in time for the conference on the Friday so I booked a sleeping pod on the Northlink Ferry, just in case the flights were cancelled due to the fog.
I left home on Wednesday at 2 pm!
Shetland to Aberdeen:
My first stop was in Reawick, on the picturesque west side of Shetland, to visit Siân of The Island Oven at her home by the beach. She was busy baking a batch of her mouthwatering Peat Bog Brownies for me to take away and gift to fellow food bloggers I was planning to meet en route to the conference.

Siân moved to Shetland from London with her partner a year ago in March, and she explained to me that when they were researching the island they found my blog post on Reawick Beach and really appreciated the insight into the place before they moved there. It's nice to know my ramblings can have a positive effect on people!
Siân's lovely partner Holly gave me plenty of helpful tips about visiting London, including buying an Oyster card for the Tube. I'd never heard of an Oyster card before and this tip proved invaluable to me on my numerous tube journeys – thank you Holly!
Next stop was the Northlink Ferry. I was glad I'd booked the ferry instead of flights for, as I predicted, low fog sat on Shetland that day and the flights were cancelled.
There are a number of North Sea oil fields off the coast of Shetland and the boat was absolutely mobbed with oil workers heading home since their flights were cancelled. There wasn't a place to sit, or move, without bumping into an oilman with a  pint in his hand. It was really, really uncomfortable, but more because I don't do well in crowds than from any misbehaviour witnessed from the men. Unfortunately not everyone on board had the same uneventful experience and that voyage made the front page of the Sun newspaper the following week.

My dinner on board was poached Shetland salmon with a citrus, chive and dill hollandaise sauce followed by Orkney cheesecake and 60 North Shetland lager (to calm the nerves, you see). I was impressed that the menu features quite a few locally sourced ingredients. Afterwards I watched the beautiful yellow headed gannets soar alongside the boat as she steamed through the open sea, chatted to a few fellow passengers (including Margaret from Bod Ayre seaweed who was on her way to her Open University graduation ceremony – regular readers may recall the many, many recipes I've made using their seaweed sprinkle. Sadly, they are no longer trading.) before retiring early to my sleeping pod. There were far too many people on board the ferry and my pod was the only place I could hide.
It's been a very long time since I've been on the ferry to Aberdeen and the boat has changed owners since then. The new owners, Serco, have installed sleeping pods (pictured above, right) in the room where the old reclining chairs used to be (and replaced many tables and chairs out in the public space with the recliners). I figured, since I was on my own I'd give them a try instead of paying extra for a comfy cabin.
Unlike the reclining chairs these sleeping pods do actually recline, a bit like a lazy boy chair. They come with an eye mask, pillow and blanket and there is a handy USB charger built into the arm, so I could read my book on my iPad without worrying about battery drain. At first the chair was quite comfortable and I was looking forward to a good night's sleep in the quiet room (you need a key card to enter) but then I started to get cold and cramped from sitting in the same position. There's no room for turning over and the close proximity of sleeping strangers was rather uncomfortable. I finally managed to fall asleep before being awoken by men who decided to keep the party going in the sleeping pod area after the bar closed. Thanks for that, boys, that was really thoughtful of you.
I must have fallen back asleep as I woke around half past five with a change in the sound and motion of the ferry. When she approaches the harbour she shudders and slows down and the change acts like an alarm clock. I gathered my things together and went and watched the sunrise over Aberdeen harbour from the back deck.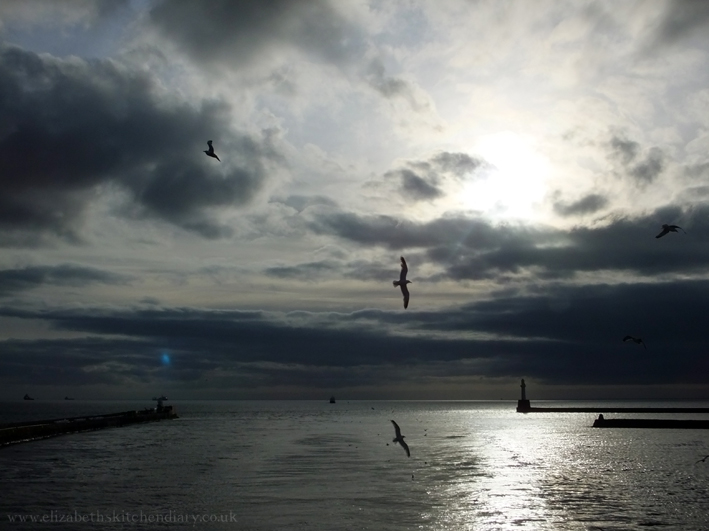 It's been a number of years since I made this journey and Aberdeen harbour has changed. The last time I was there was in 2005 after the London bombings. The train and bus stations were under heavy armed guard as further attacks were expected. My youngest son and I sat on the pavement outside the station waiting for the next train to arrive while the guards patrolled, guns pointing downwards. Every time they walked by us sitting on the pavement their guns were pointed at us. It was terrifying and was the only time in my life (to my knowledge) a gun has even been aimed in my direction.

Fast forward 9 years and the train/bus stations have been rebuilt and covered over to make the Union Square shopping centre, where I met Aberdeen food blogger Claire from Foodie Quine for a very early morning breakfast at Valerie's Patisserie. Breakfast was a delicious brioche French toast with bacon and lashings of maple syrup washed down with several lattes. A very quick three hours later I said goodbye to the lovely Claire, the first food blogger I've ever met in real life, and took the airport bus to catch my flight to London.
Aberdeen to London:
The hour and a bit flight to Heathrow was uneventful. I slept most of the way since I'd not had a good night's rest the night before. I wasn't prepared for the rush of people when I got into the airport though – so many! After collecting my luggage I made my way to the tube station, bought myself an Oyster card, and caught the next train to the station near a friend's house (my first time on the London Underground!). My friend was one of the very first people I met when I moved to Shetland and her and her family moved to London last year. She'd very kindly offered to put me up for the three nights I was going to be in the city.
Shortly after I arrived at hers, we freshened up and hopped back on the tube to the city centre where we were to meet my mother-in-law and sister-in-law in Soho! Chance should have it that we were all in the city on the same night! My in-laws are Norwegian, but my sister-in-law owns a flat in London which she rents out. With the money she makes from the rent she spends half the year in Norway and half the year living in India! I'd never had the opportunity to meet her before (having never been to Norway or India) so this was something really special.

We had dinner at the retro Ed's Diner in Soho, where I enjoyed an A&W root beer for the first time since I'd left Canada 15 years ago. I used to drink these in the A&W restaurant in the town near where I grew up and it was just as nice as I remember. I hadn't eaten anything since breakfast in Aberdeen so the Smoky Joe burger loaded with cheddar cheese, fried onions and BBQ sauce went down really well, as did the chunky chips and onion rings. I tried one of their famous milkshakes (peanut butter) and mmmm! Dessert was a slice of gorgeous slow-baked New York-styled cheesecake with their own home made vanilla ice cream.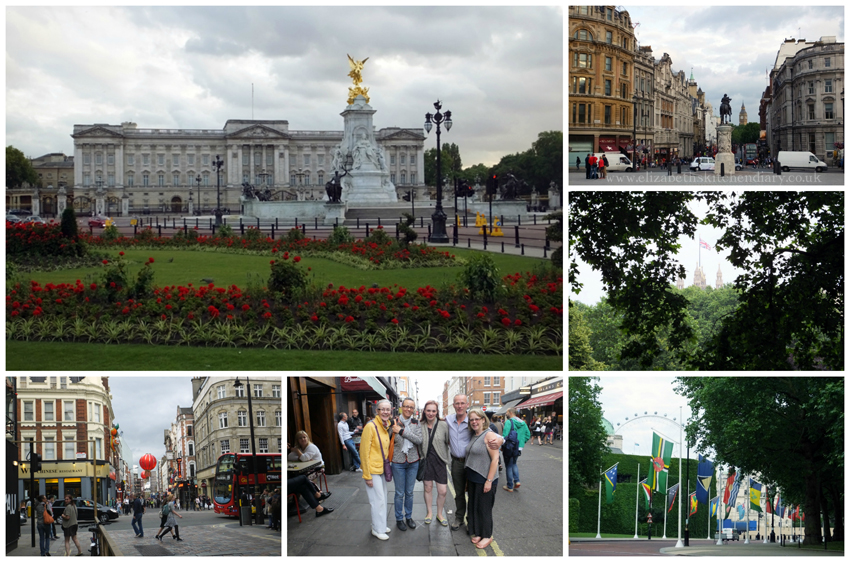 Afterwards we spent several very pleasant hours walking around the city, chatting and taking in the London sights. Would you believe, while walking through Soho, we ran into fellow Shetland resident Fiona Cope and her husband?! Fiona lives in the same village the friend I was staying with grew up in and I met her when she bought an online business I used to run many, many years ago. They were on holiday too and were rushing off to the theatre. It's a small world!
BritMums Live 2014:
On Friday morning I headed back into the city centre early to meet up with another food blogger and Bibs Food Finalist, the fantastic Lucy from Supergolden Bakes, for a bite of lunch before BritMums Live started.
Lucy is amazing; she's one of my favourite food bloggers with her gorgeous photography and mouthwatering recipes. I want to eat everything she writes about until I can't eat any more. Meeting her in person was a great pleasure. We hit it off right away and spent the rest of the conference together. I actually ended up kipping on her couch that night, but more about that later!
We arrived at the conference both as nervous as each other (I think? Ok, I was nervous and she was remarkably well composed), scanning the crowd for any familiar faces. I didn't recognise very many people and as folk were rushing about so quickly there wasn't enough time to read their name badges. I didn't get the chance to meet as many bloggers as I would have liked to.
However, the lovely Angela from My Golden Pear, another of my favourite food bloggers and Bibs Food Finalist, quickly tracked us down and together the trio of us were inseparable for the weekend.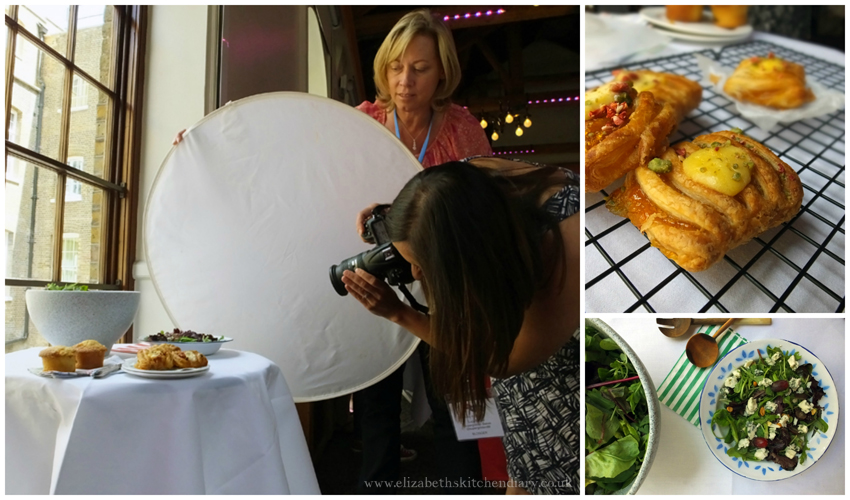 The photo above shows Lucy and Angela during Ms. Marmite Lover and Cook Sister's food styling session.
BritMums Live was an interesting experience for sure. Since it was my first blogging conference I didn't really know what to expect and I have to say I was somewhat disappointed with the sessions I attended. Most of the information could be obtained from a quick how-to tutorial online. Saying that, I have been blogging for two and a half years and I've learned a lot on my own, so there was very little new information for me at the conference. You had to get to the sessions fairly quickly or they would fill up and you ended up either a) sitting on the floor (not easy in a short skirt with a dodgy ankle!) or b) standing outside the doorway straining to hear.
The one session I felt very useful was the How to Pitch to a Brand talk by Jaume of Costa Brava Tourism and Kirstie at the Family Adventure Project. I have full intentions using the information I learned there soon.
The best bit of BritMums Live for me was meeting Lucy and Angela, and getting the chance to meet all the other bloggers that I did, such as Sarah at Maison Cupcake, Chloe from Gannet & Parrot and several others.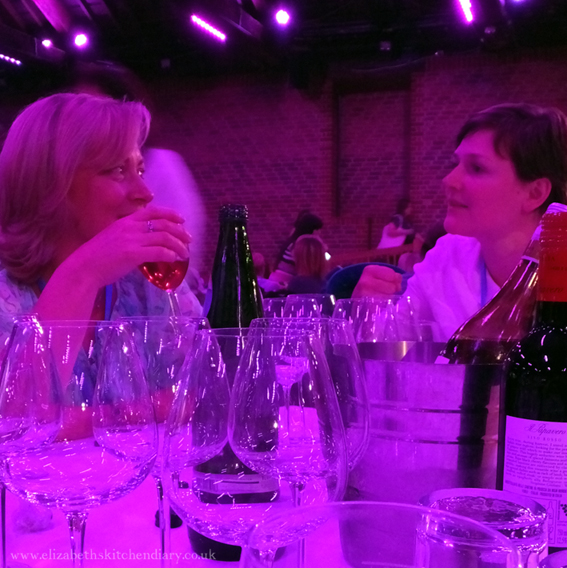 The awards ceremony itself was very loud, disco-like and pink. The food category award was up first and when the speaker said the winner would have to go up and say a few words my guts churned and I crossed my fingers hoping I would not win. The thought of having to speak in front of 700 people was too much to bear and I thought my heart was going to jump out of my chest!
Fortunately Lucy of Supergolden Bakes won (very well deserved!) and she did a fantastic job speaking. The free wine (thank you Lindeman!) went down very well that evening. A little too well as no dinner had been served (we'd had a few lovely canapés at the party beforehand though) so when a group of us food bloggers went out for dinner afterwards it was well past 10pm before we ordered food. I realised that if I stayed for the meal I was going to miss the last tube 'home' so Lucy kindly offered me her couch.
I can honestly say I didn't expect events to transpire as they did – walking back to someone's house in London I'd only just met that day. I felt like a reckless teenager again – it was lovely. 🙂 Having an elderly Jamaican gentleman call me superwoman at the bus stop after midnight made me question my outfit choice though – did my Fair Isle tank top, black skirt and high black boots made me look like I had superpowers?
All in all it was a fantastic experience and I am glad I went. I think, if I go to any more blogging conferences that they will be food orientated ones like Food Blogger Connect. I've realised London isn't as far away as I thought it was, so perhaps I won't leave it another 11 years before I return!