In this post, I share five tips I've recently applied for downsizing and space-saving in a small country kitchen. This blog post has been written in collaboration with Brabantia.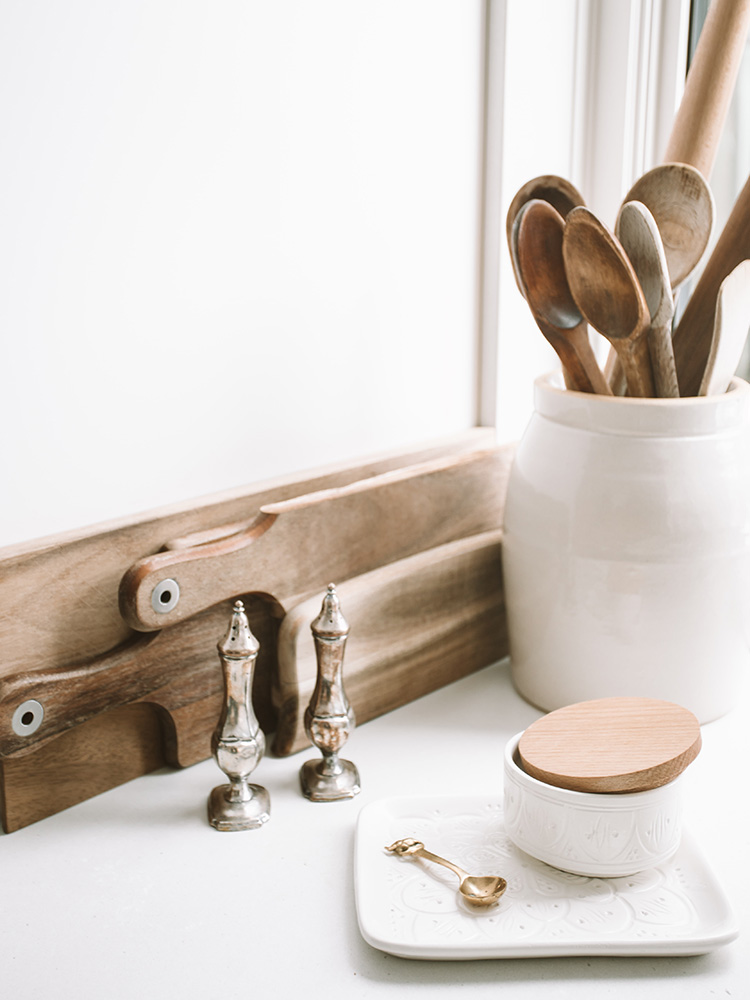 Moving home and downsizing…
Last summer I moved home, starting a new, peaceful, quiet chapter of life with my children in the most gorgeous little two-bedroomed bungalow on the edge of the world. Our postcode begins with a Z; we definitely live on the edge of the world! Our new home is a few miles down a rural single-track road, overlooking the sea. Each morning I sit in my wooden rocking chair with my morning cup of coffee watching the sunrise while filling out my daily planner/gratitude journal. I feel incredibly thankful for what I have and for the opportunities life is presenting to me.
Come March next year I'll have called the Shetland Islands home for 21 years, moving home six times in two decades. I'd spent 13 years creating my last family home, 8 of them spent as a food blogger, so I'd acquired quite a ridiculous amount of kitchen gadgets, cookware, bakeware and crockery. Honestly, I could have furnished three homes with the stuff I owned!
While packing for the move I adopted the KonMari Method™ of decluttering – if I held the object and it didn't spark joy, it didn't come with me. I brought very little into my new home and life, and I'm feeling the benefits of this choice immensely. You'd be surprised at how little you really need to live a quiet, content life.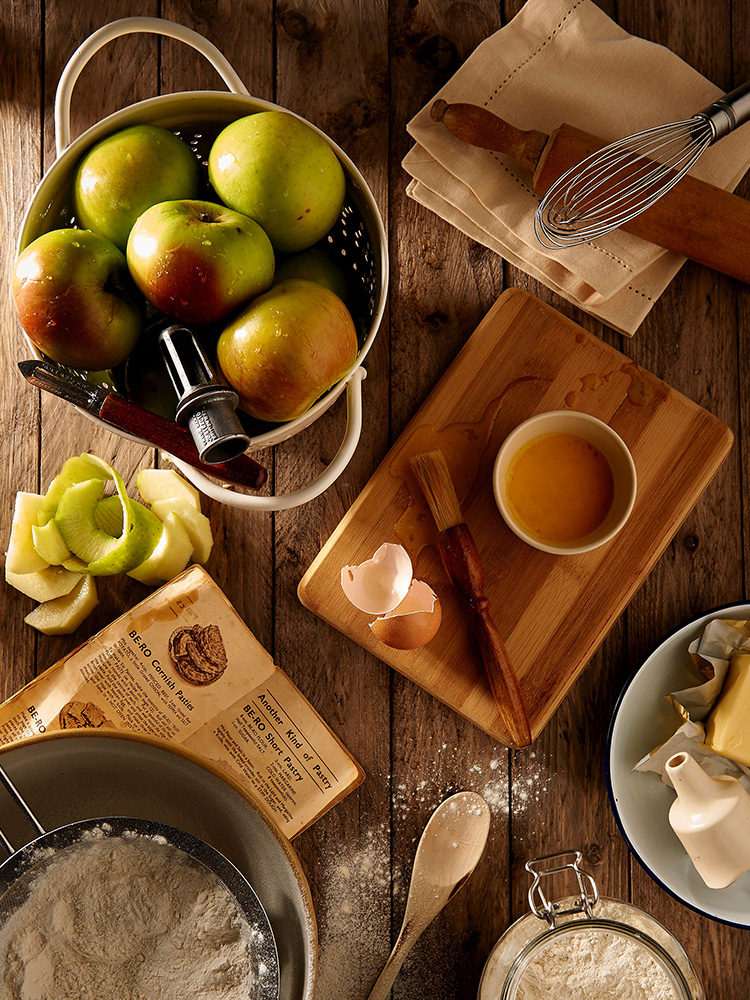 5 Space-Saving Tips for Small Kitchens
Reduce the amount of kitchen equipment you own
Do you really need all that kitchen stuff? I've found that one good quality pots and pans set is sufficient, as well as one set of crockery and one cutlery, a few mugs, glasses and, of course, some wine glasses and champagne flutes for entertaining. These all take up very little space. Stay clear of novelty gadgets that might get used only once or twice which will then take up space somewhere… for years!
Store kitchen appliances in a cupboard
Keeping the kitchen counters clear of anything except for a few strategically placed decorations creates the illusion of a larger space, and it looks a lot cleaner too without the clutter. My bread machine, stand mixer and the slow cooker are all kept in a single large kitchen cupboard, brought out just when needed instead of taking up valuable countertop space.
Invest in a decent waste bin
Waste bins can match nicely with the interior of your kitchen/home. Besides that, they can make recycling a lot easier with different partitions. We have a double waste bin for recycling glass and plastic, and we utilise inner storage too – we've got a mini waste bin underneath the sink for immediate use, and a larger bin in the shed to collect the small bags from the mini waste bin. Take a look at all the waste bins Brabantia have.
Eat the food you have in your cupboards before you buy new food
I was horrified at some of the things I found in the back of the cupboard while moving house. Packets of food and jars of spices that had been out of date by years! Not only is that a waste of money, but it's a waste of space as well. For the last five months, I've been making sure to cook and eat the food we've already got in our cupboards before buying new food. It helps with culinary creativity too!
Storage boxes for food and cleaning products
This is a new thing to me, using stackable jars for foodstuffs like dried pasta and porridge oats. I wish I'd started using these years ago – they save so much space, and it's a lot easier to find what you're looking for too without having to move things aside to find that packet of pasta in the back of the cupboard.
What tips would you add to this list? Do you have a small kitchen too? Let us know how you save space in your kitchen by leaving a comment below!
This is a sponsored post in collaboration with Brabantia, although all thoughts and opinions expressed are our own. Thank you for supporting the brands who make it possible for me to do what I love: mess up my kitchen and share recipes.